🏀

Another one bites the dust

February 24, 2020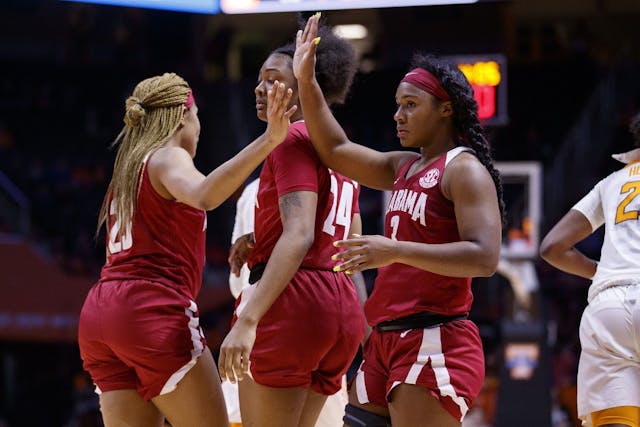 The GIST: Another week, another new top dog. This weekend's college basketball action more than lived up to the hype.
Women's basketball: As much as we were expecting some upsets this weekend, what we weren't expecting was for a chunk of the Top 25 to go down in one day — No. 8 UCLA, No. 9 Mississippi State, No. 11 Arizona, No. 12 DePaul, No. 17 Florida State, No. 21 Arizona State and No. 22 Arkansas all lost (!!!) to unranked teams on Sunday. Sheesh. With just two games remaining this season and rankings now up in the air, things are about to get interesting.
Meanwhile, No. 1 South Carolina kept their composure and locked up the SEC regular season championship with Sunday's 67–58 win over No. 14 Kentucky, which is v. important because March Madness rankings are based off of where teams finish in the regular season. Thatta way!
But wait, it gets better: No. 3 Oregon Ducks star Sabrina Ionescu has some famous new fans. Certified #GirlDad and Golden State Warrior Steph Curry took a page out of Kobe Bryant's book and brought his daughters to cheer on and support the Ducks phenom. Hopefully she picked up a tip or two, because we know the Currys will be watching when Oregon takes the court against No. 4 Stanford tonight at 9 p.m. ET, in one of the last showdowns of the regular season.
Men's basketball: The Baylor Bears' 23-game win streak and five-week run as the top-ranked team came to a close on Saturday, losing 64–61 to the No. 3 Kansas Jayhawks, making the Bears the seventh No. 1 seed to fall this season. Udoka Azubuike (pronounced AZ-UH-BOO-KEE) led the way for the Jayhawks, who are looking to return to the top spot just in time for March Madness.
But the shocking action didn't stop there: this season's last undefeated team, No. 4 San Diego State (SDSU) lost to unranked University of Nevada Las Vegas (UNLV), and No. 2 Gonzaga fell to No. 23 BYU on Saturday, so be on the lookout for some major ranking shake-ups this week.
🏈

Lawyer up

February 24, 2020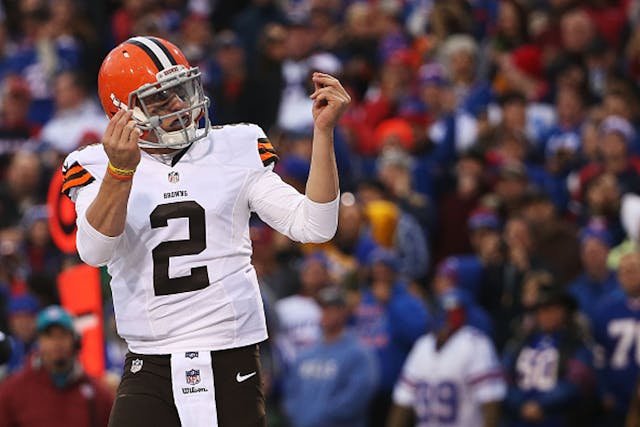 The GIST: While we still have about six months before the NFL regular season begins, off-field drama is heating up as the league and the players' union get ready to negotiate a new collective bargaining agreement (CBA).
What's a CBA?: The collective bargaining agreement is the legal contract between the NFL and the NFLPA (the players' association). The last agreement, signed in 2011, is set to expire at the end of the 2020 season, so the league and the union are currently working toward drafting a new CBA that would begin in 2021. The league began the process by laying out proposed terms.
And what is the NFL proposing?: A bit of give and take, it seems. The biggest change from the previous CBA is a 17-game schedule (right now, teams play 16 games over 17 weeks), as well as including one additional team from each conference in the postseason, a shorter preseason and larger team rosters...all of which would seemingly benefit the league and teams over the players.
In return, the league proposes to administer less marijuana drug tests, lessen disciplinary action for positive tests, enforce less padded practices and create a way for players to profit from the NFL's sports betting revenue.
Is this good or bad?: Depends on whose side you're on. The team owners have already voted to accept the proposed terms, but the players aren't happy with it. One of the main issues they have is with the proposed revenue share increase: the league is looking to boost the players' share from 48% to 48.5%, but the players want an even 50-50 split.
It's not uncommon for the owners and players to be at odds at this stage of negotiations, but if negotiations take too long or the league refuses to budge on certain terms, we could see a players' strike (aka not play) next season. No god, please no!
So what's next?: Apparently the NFLPA's executive committee is recommending that these proposed terms are not brought forward to the players (who will ultimately vote on the CBA). The committee and the NFLPA's board of player representatives (made up of 32 active NFL players) are set to meet tomorrow to discuss next steps, and we'll keep you updated on all the drama.
🏒

A little bit more

February 20, 2020
Hockey: We love International Women's Day. And this year, March 8th can't come soon enough. Why? Because for the first time ever, an NHL game will be broadcast and produced by an all-female crew, including Team USA speed-demon Kendall Coyne Schofield serving as the "Inside the Glass" announcer.
This is a huge step in the right direction, but there are still rumblings online that this is a PR stunt. Is it? Maybe. But will it encourage more permanent female producers and broadcasters? You bet your bottom dollar.
NCAAWBB: No. 2 Baylor's 77–62 victory over Texas Tech on Tuesday marked their 17th win in a row, but the victory helped head coach Kim Mulkey hit an even bigger milestone: Mulkey made Division I history by becoming the fastest coach, man or woman, to reach 600 wins! Mulkey has seven Big 12 Coach of the Year awards and has led Baylor to three national titles, 10 Big 12 titles and 19 March Madness tournaments over the past 20 seasons. What, like it's hard?
NCAA Softball: Amidst all the baseball drama, we were remiss to mention that the women's college softball St. Pete Clearwater Invitational 16-team tournament, which kicks off the season, ended on Sunday. To no one's surprise, the defending national champs, UCLA, knocked off three Top 25 teams to improve to 11-0 on the season. Now that's perfection! You can find the whole DI schedule here.
DAYTONA 500: Although NASCAR isn't always in our repertoire, the Daytona 500 is a BFD. And during the final lap of Monday's race (after it was delayed a day due to rain) top racer Ryan Newman was involved in a terrifying crash and admitted to hospital. Despite the horrible crash, Newman was released from the hospital after just two days (!!!) and was seen walking out with his two daughters. Wishing him a speedy recovery...but maybe less speed on the track for a little bit!
🏒

Jill of all trades

February 20, 2020
The GIST: The NHL is getting in on trading — and we don't mean Pokémon cards. The trade deadline is Monday at 3 p.m. ET.
Remind me what the trade deadline is: It's the last time in a season that teams are able to trade eligible players. That said, to make things complicated, teams can still make trades after the deadline, but those players are NOT eligible to play for their new team for the rest of the season or in the playoffs, so most teams don't bother.
And what's the point of the trade deadline?: Basically it's to keep the competitive balance among teams by ensuring they're locked and loaded before the playoffs start in April. So up until 3 p.m. ET on Monday, expect some trade activity as playoff-contending teams try to add some top talent for their playoff push.
Cool. Who's been moved so far?: The blockbuster trade of the season happened back in December, when the New Jersey Devils shipped their superstar forward, Taylor Hall, to the Arizona Coyotes in a five-player deal. And although there's been a lot of movement, no real "big fish" have been traded yet. Looks like teams are waiting to catch trade 'em all.
So who might be next?: Rumor has it (sing that to the tune of Adele) the biggest star on the trading block is New York Rangers forward Chris Kreider. The Rangers might extend his contract to keep him in the Big Apple for a few more years, but since the Rangers are in rebuild mode and Kreider is a free agent after this season anyway, we wouldn't be surprised if the Rangers were desperate enough to make a last-minute move.
⚾

It's (not) handled

February 20, 2020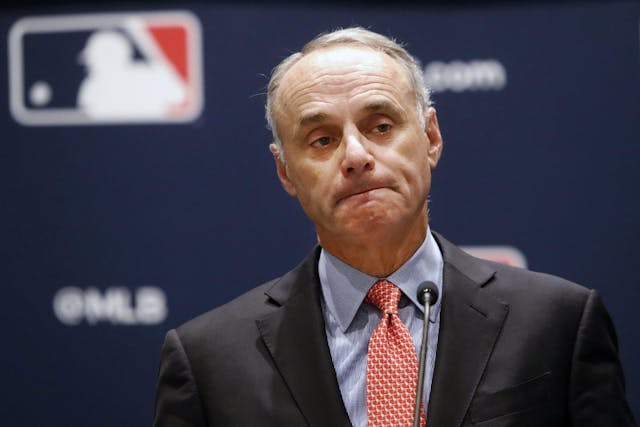 The GIST: The MLB's sign-stealing scandal looked like it was over, but now there are more plot twists than Betty and Jughead's cases on Riverdale.
Quick, remind me how this started: In January, the Houston Astros were found guilty of illegal sign-stealing — using technology to decipher signals from the opposing team's catcher, pitcher and coaches to predict the next pitch — during their 2017 championship-winning season. The MLB fined Houston $5 million (which, although it is the largest allowable fine in baseball, it seems like chump change to us), gave one-year bans to the now-fired manager and general manager and revoked a few important draft picks.
Got it. Then what?: Last week, an exposé revealed that the scheme began with one of the MLB's most famous and now-retired players, Carlos Beltrán — the so-called "Godfather" of sign-stealing — when he joined the Astros in 2017. We also learned that the Astros' executives not only knew about the sign-stealing, but also had an intern (c'mon guys) create an Excel spreadsheet called "Codebreaker" (double c'mon guys) to help keep track of everything.
Woah. So, what's the latest?: League commissioner Rob Manfred has, of course, come under intense scrutiny for how he chose to handle (or not handle) the crisis. Manfred didn't penalize any players involved, didn't revoke Houston's 2017 World Series title and didn't take away second baseman José Altuve's 2017 American League (AL) MVP Award.
On top of all that, things got worse on Monday when Manfred referred to the World Series trophy as "a piece of metal"...yeah that actually happened.
Jeez. What are people saying about this mess?: You better believe that athletes (even those in other sports) and fans are not happy about it. And, boy, have people let Manfred know how they feel.
Even the usually soft-spoken New York Yankee outfielder Aaron Judge made it known that he felt "sick to his stomach" about the Astros' actions and specifically Altuve, who narrowly edged him out for the AL MVP Award that year. NBA star LeBron James also sounded off, taking to Twitter to express his disgust. Yeah, you and us both.
What's The GIST's take?: Like a lot of people, we feel cheated. It's not just scandals that create trust issues with baseball, it's also the messy, and arguably unfair, way they're handled that ruins the integrity of the sport — a sport that's been so widely loved for more than a century. If this off-season is any indication of what this regular season will be like, hang on to your hats, because it will definitely be a rollercoaster.