🏀

When it rains, it pours

July 09, 2020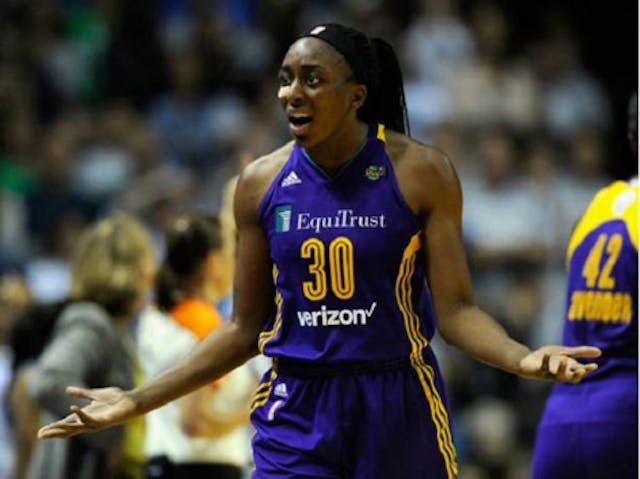 HANNAH FOSLIEN/GETTY IMAGES
The GIST: The WNBA season is set to tip off on July 24th. And unfortunately, instead of talking about the upcoming season, it's what's happening off the court that's in the spotlight...and not for the best reasons.
What's going on?: Like many other leagues, the WNBA is going the hub city route, with all teams living, practicing and playing in a bubble environment (affectionately referred to as the #wubble) at the IMG Academy in Bradenton, Florida.
But unlike many other *cough* men's leagues *cough* the "wubble" is not swanky. Players have been sharing pics and videos of the substandard living arrangements, including a sparse laundry room featuring a mouse trap, bedrooms with broken beds and dirty floors, and reports of bed bugs, meager food and bad plumbing.
On top of that, the league didn't charter flights for the players, so most have travelled to Florida via commercial airlines. This, of course, puts them at a greater risk of contracting COVID-19 and totally contradicts the purpose of the bubble. The league has some fixing to do, ASAP.
Seriously. What else?: In addition to the Fyre Festival situation going on in Florida, the league is also dealing with Kelly Loeffler. Loeffler is a part owner of the Atlanta Dream and a U.S. Senator from Georgia. And earlier this week, she sent a letter to WNBA Commissioner Cathy Engelbert, asking her to reconsider supporting Black Lives Matter and to disallow players from wearing messages of protest or support on their jerseys.
Ugh. How did the league respond?: Engelbert, thankfully, is having none of it. On Tuesday, the WNBA released a statement denouncing Loeffler's involvement in the Dream, saying the league is "based on the principle of equal and fair treatment of all people," and reinforced their commitment "to use our platforms to vigorously advocate for social justice."
The players aren't having any of it either. Many are calling for Loeffler to give up her ownership, with the WNBA Players Association tweeting "E-N-O-U-G-H! O-U-T!"
Washington Mystic star Natasha Cloud (who, reminder, has opted out of this season to fight for social justice) even "called her BS" in an interview on CNN, saying that Loeffler's lack of support in a league made up of 80% Black females "is a problem." Yup, and that's putting it lightly.
🏀

Save the date

June 29, 2020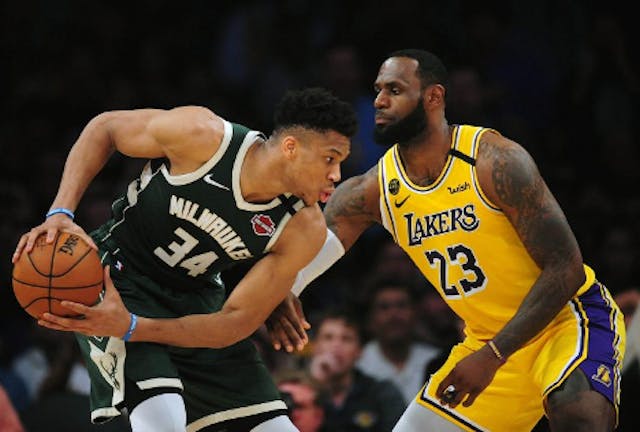 GARY A VASQUEZ/USA TODAY SPORTS
The GIST: With less than five weeks to go until the beginning of the end of the NBA season, we finally have a schedule and some important games to mark along with it.
Remind me, what's the set-up?: Twenty-two of the NBA's 30 teams will play in the league restart at Disney World. Sixteen of those teams were in playoff positions when the regular season paused on March 11th, and the other six were within six games of a playoff position.
The teams will each play eight seeding games in a two-week span to determine their place in the postseason, which will start in mid-August. Up to seven games (!!!) will be played every day during the seeding period, with tip-offs scheduled anywhere from noon to 9 p.m. ET. Heck yes.
Got it. So when's opening night?: Thursday, July 30th. It'll start with a doubleheader, with the Utah Jazz taking on the New Orleans Pelicans ahead of the highly anticipated Battle of Los Angeles, where the LA Clippers will face the LA Lakers.
And it's kind of fitting that the Jazz get the first game considering Jazz player Rudy Gobert's positive COVID-19 test (and, btw, he's still not totally recovered) caused the NBA to suspend their game (and then the whole season) literally minutes before their matchup against the Oklahoma City Thunder. Poetic.
And all the big names will be in the lineup?: While some players have opted out of the season for health or activism reasons, the majority of players will play. LA Lakers LeBron James and Anthony Davis and Houston Rocket James Harden will all be in the lineup, and Milwaukee Buck Giannis Antetokounmpo (pronounced YONNIS ANDEDO-KOONPO) is set to make his return from a March knee injury.
Speaking of big names, the NBA and Nike (the league's athletic wear sponsor) are planning to allow players to replace their last name on their jersey with messages of support for social justice causes (e.g., the Black Lives Matter movement) and charities.
This comes after Las Vegas Ace Angel McCoughtry made a similar ask of the WNBA last week. Women do always know best.
🏈

🏀

🏆

It wasn't over, it still isn't over!

June 29, 2020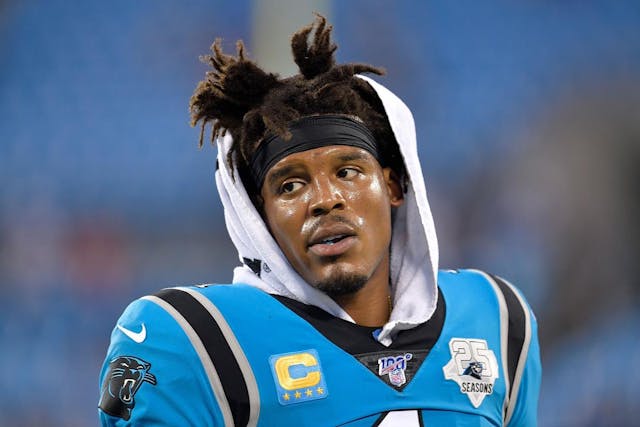 GRANT HALVERSON/GETTY IMAGES
🏆

🏀

In solidarity

June 25, 2020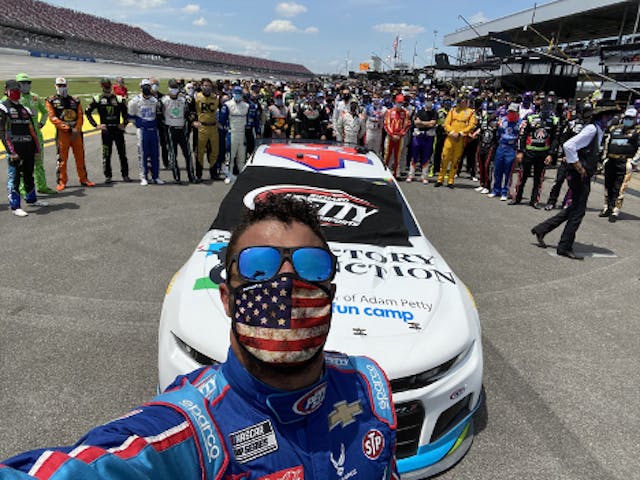 BUBBA WALLACE/TWITTER
The GIST: As many leagues begin to walk the walk after talking the talk about social justice and racial equality, a troubling incident in NASCAR demonstrated just how much work needs to be done.
Oh no. What happened?: Ahead of Monday's GEICO 500 race at the Talladega Superspeedway, a rope knotted to resemble a noose was discovered in Bubba Wallace's driver stall. As NASCAR's only Black driver and due to his push for equality within the sport, it was assumed to be a targeted symbol of hate.
NASCAR's president Steve Phelps told Wallace about the noose, with NASCAR posting on their social media before calling for an FBI investigation that ultimately found the rope was actually a pulley for the garage door and had been up since October 2019.
No harm, no foul?: No way! Wallace commended the league and the FBI for taking the threat seriously and acting fast to protect him, but has since faced an onslaught of social media backlash. Wallace reacted on CNN, saying, "I'm mad because people are trying to test my character and the person that I am and my integrity," and likened the past few days to "just short of pure hell."
While outsiders have been cruel (likely forgetting/ignoring that NASCAR brought this to Wallace's attention first), Wallace's NASCAR opponents have rallied around him, showing that this sport is finally taking some inspiringly positive steps on the road to change.
And what are other athletes up to?: Washington Mystic Natasha Cloud and Atlanta Dream Tiffany Hayes are opting out of the upcoming WNBA season to join Maya Moore and Renee Montgomery to focus on advocacy and social reform. Incredible.
Las Vegas Ace Angel McCoughtry will play this season and has started a petition to allow players to wear the names of people killed by police instead of their own last names on the back of their jerseys.
And NBA stars Russell Westbrook and Blake Griffin are using their influence to fight for justice for Julius Jones, a former basketball player who played for Griffin's father in high school. Jones is currently on death row for a 1999 murder but maintains his innocence and is backed by compelling evidence. Here's to change.
🏀

They woke up like this

June 22, 2020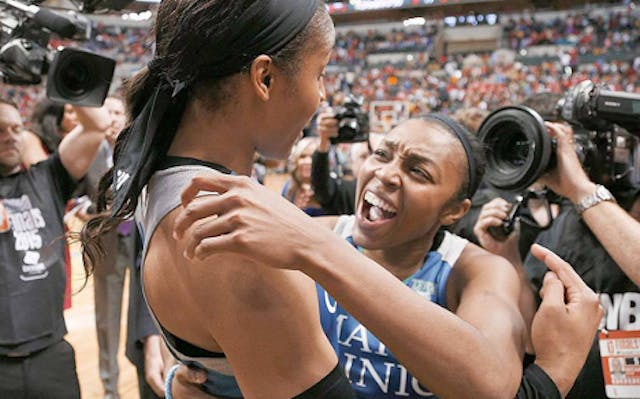 USA TODAY SPORTS
The GIST: For weeks, NBA players have been debating whether returning to play will take momentum away from the protests surrounding George Floyd's murder and the Black Lives Matter movement. Instead of simply talking about it, some WNBA players are getting sh!t done.
How so?: Last week, the Atlanta Dream's Renee Montgomery tweeted that when the WNBA returns next month, she won't be there. Why? The two-time WNBA champ is skipping the 2020 season to focus on fighting for social justice instead.
Montgomery will use her foundation, the Renee Montgomery Foundation, to help facilitate change for young Black people through sport and will host speaking engagements and events around Atlanta, her adopted hometown.
She's an inspiration: And she's not alone. Montgomery is following in the footsteps of her former teammate Maya Moore, a four-time WNBA champion (yes, she's a BFD) who took an indefinite sabbatical ahead of the 2019 season to focus on criminal justice reform.
In January, Moore informed her team (the Minnesota Lynx) that she would sit out for a second straight season, after spending 2019 advocating for the release of Jonathan Irons, a man wrongly convicted 23 years ago for burglary when he was just 16. Irons' conviction was overturned earlier this year, largely thanks to the work put in by Moore.
These women are incredible — will they still get paid?: Nope. Montgomery and Moore are not only giving up playing the game they love while in the prime of their careers, they're also giving up the paycheck that comes along with it.
So yes, they're literally giving up everything to fight for social justice and reform. Feel free to give them a round of applause — we sure are.