June 03, 2021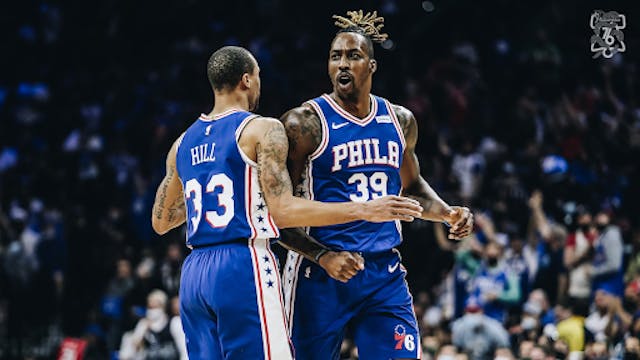 Source: Sixers/Twitter.com
🏀Sixers: The first half of last night's Game 5 had us sweating, but after the 76ers' 38-point (!!!) third quarter, we breathed a little easier. The Sixers were smooth sailing from there, winning to clinch the series. HYFR.
As mentioned, the win came without All-Star Joel Embiid, who suffered a on Monday. While he doesn't need surgery, it's unclear how soon he'll be game ready, so the extra rest before their next series is very welcome.
⚾️Phillies: After the Phils' hitters had a feeding frenzy, in their win over the Cincinnati Reds on Tuesday, the final game of the series was postponed due to weather yesterday. We really wanted to see Rhys Hoskins extend his to 11 games. Sigh.
⚽️Union: The Union went out with a bang, beating the Portland Timbers on Sunday in their last game before the MLS break. The DOOP is OOO.