🏀
⚾
🏒
New York: It's always something
February 25, 2021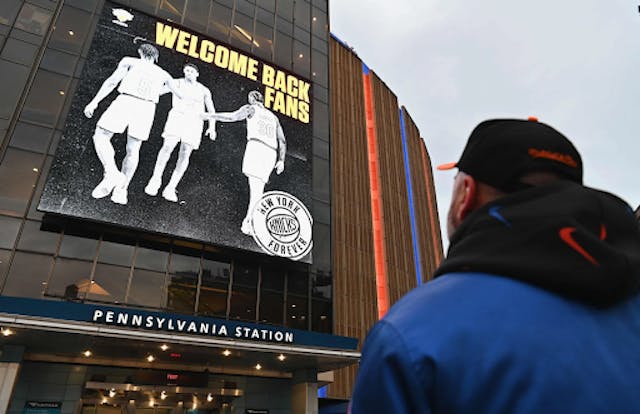 Source: Angela Weiss/Getty Images
⚾️Yankees: Yesterday, pitcher Domingo Germán publicly addressed his for the first time. He read from a which focused on apologizing to his teammates and the Yankees organization, and also lamented "mistakes of which I'm not proud of."
Although it was odd that he never addressed his girlfriend or the actual charges which led to his suspension in his statement, it appears as if that's all Germán plans to say on the subject.
As for the Yankees organization? Seems like they're too desperate for relief on the mound to make any moves in the clubhouse. Frustrating, we know.
🏀NBA: On Tuesday, for the first time since the pandemic began, the Nets and Knicks to their arenas. The Barclays Center only hosted about 300 fans for the Nets' over the Sacramento Kings, while Madison Square Garden held around 2,000 for the Knicks' to the Golden State Warriors. Damn, live sports feel good.
If you can't wait to see our teams play in person again, plan accordingly. Fans in attendance have to produce recent negative COVID-19 tests at both venues. Happy nose swabbing!
🏒Rangers: Even with a from winger Chris Kreider, the Blueshirts came up short, losing 4–3 to the Philadelphia Flyers last night. The Rangers were still without star winger Artemi Panarin, who took a leave of absence following by his former Kontinental Hockey League (KHL) coach.
This situation is v. complicated, so literally sip your tea and read for details on the alleged conspiracy.
⚾
⚽
🏐
Seattle: Set fire to the rain
February 25, 2021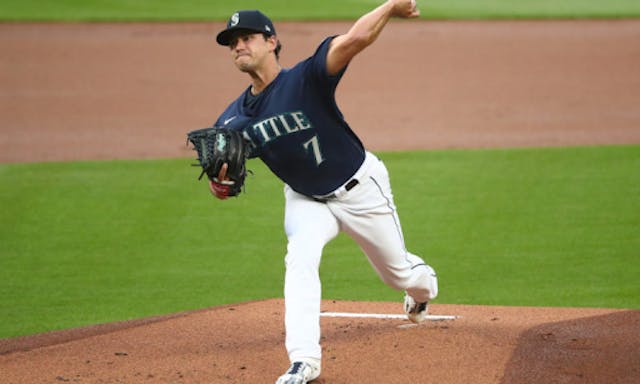 Source: Abbie Parr/Getty Images
⚾️Mariners: The inexcusable comments from now-former CEO and president Kevin Mather have left players, like top prospect Jarred Kelenic (pronounced KELL-NICK), . Apart from , Mather's comments also the Mariners organization didn't call Kelenic up to the major leagues last year to give the club more time in control over his rights.
In the words of anticipated Opening Day starting pitcher Marco Gonzales, "Sometimes a common goal can unite you, but sometimes a common enemy can do the same, if not greater." Marco, we certainly don't think you're.
We're backing the players. The Mariners organization, yet again, has a long way to go to earn back our trust.
⚽️OL Reign: Megan Rapinoe was hard at work scoring two goals and making yesterday for the USWNT, but her club team was busy this week too. On Tuesday, OL Reign acquired goalkeeper Karen Bardsley on loan from the FA WSL's Manchester City. But like Phil Jackson in The Last Dance, Bardsley has a to show us her stuff and is only staying in the PNW until June 30th.
🏐Volleyball: Don't miss the top 10 volleyball matchup between No. 9 UW and No. 7 Utah, starting tonight at 9 p.m. ET/6 p.m. PT. Look for — who had a career-high 60 assists last Friday — to keep setting the standard.
🏀
🏒
⚾
Boston: Shake it off
February 25, 2021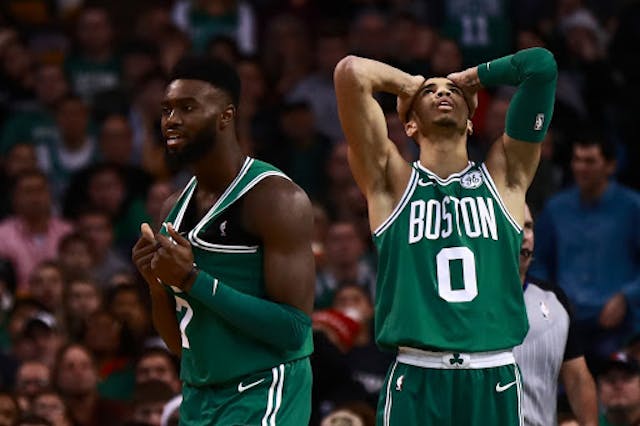 Source: Omar Rawlings/Getty Images
🏀Celtics: Sure, the Celtics have two All-Stars in Jayson Tatum and Jaylen Brown, but they still can't find a way to win. Despite a from Tristan Thompson, the C's suffered their third straight loss last night in an embarrassing 127–112 showing against the Atlanta Hawks. You truly hate to see it.
🏒Bruins: Still hyped about the Bruins' Winter Classic win on Sunday (or their )? Same. And luckily, the B's are back in action tonight at 7 p.m. ET against the New York Islanders. The first-place Bruins have lost just three games in regulation this season, with two of those losses coming at the hands of the Islanders. Nothing we do .
⚾️Red Sox: We're because the Sox open up spring training on Sunday against the Minnesota Twins. First pitch is set for 1:05 p.m. ET. We've missed you, baseball.
🏀
⚾
New York: More than a game
February 22, 2021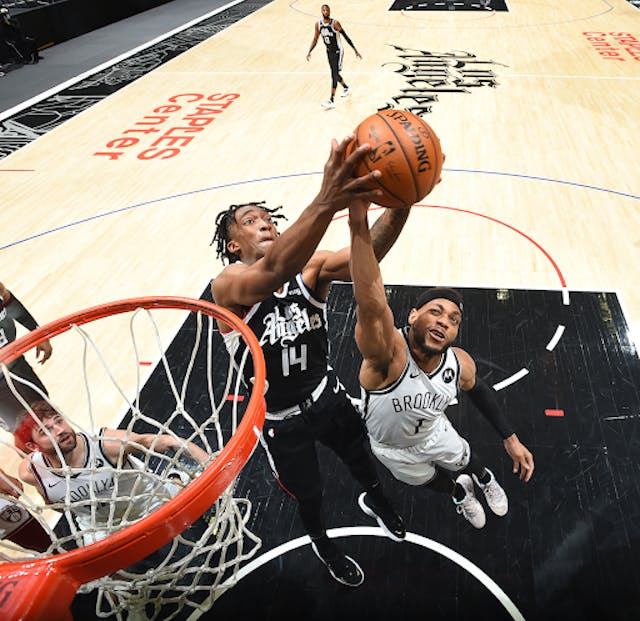 Source: Brooklyn Nets/Twitter.com
🏀Nets: Although Kevin Durant missed a fourth game due to a hamstring injury, the Nets didn't need him, beating the LA Clippers 112–108 last night. James Harden led the Nets with 37 points, and Kyrie Irving (who, along with Durant, was recently ) also had 28. Better luck next time, Kawhi!
⚾️Yankees: In January 2020, Yankees pitcher Domingo Germán was for 81 games following an incident of domestic violence against his girlfriend. Now eligible to play, Germán reported to training camp with the rest of the Yanks' pitchers and catchers on Wednesday. But, his return to the diamond hasn't been easy (and rightfully so).
The context: In 2016, Yankees pitcher Aroldis Chapman became the first MLB player to be charges under the . The Yankees later brought him back (he's still on the team), and while this was a , it looks like the Yankees are planning to do it again.
With Germán's history thrust back into the spotlight, we're hoping the Yankees organization will step up and show support for survivors. Keeping Germán in the pitching rotation without addressing the situation sends a clear and very painful message to women and domestic abuse survivors.
If you or someone you know is experiencing domestic violence, please contact the National Domestic Violence Hotline at 1-800-799-7233.
🏀
⚾
🥎
🏐
Seattle: Winning isn't easy to do
February 22, 2021
Source: Gonzaga Basketball/Twitter
🏀Men's college basketball: Top-ranked Gonzaga kept their foot on the gas on Saturday, with a 106–69 victory over San Diego. And with just two regular season contests remaining on the schedule, it seems pretty likely the 22-0 'Zags will enter the postseason undefeated. Knock on wood.
🥎🏐Huskies: The bats were for No. 2 UW softball yesterday, with the Huskies taking a 17–0 (!!!) five-inning mercy victory over Utah Valley. But the classic struggle for women's sports fans everywhere: there was no video stream of the game. Sigh.
⚾️Mariners: The Mariners are in the news for all the wrong reasons. CEO and president Kevin Mather's disparaging, shady and xenophobic recently came to light in a talk with the Bellevue Breakfast Rotary Club. Look (and hope) for the Mariners to take action on this soon. Ugh.