🏒

⚾

🏀

🏈

Guess who's (maybe) back, (maybe) back again?

May 28, 2020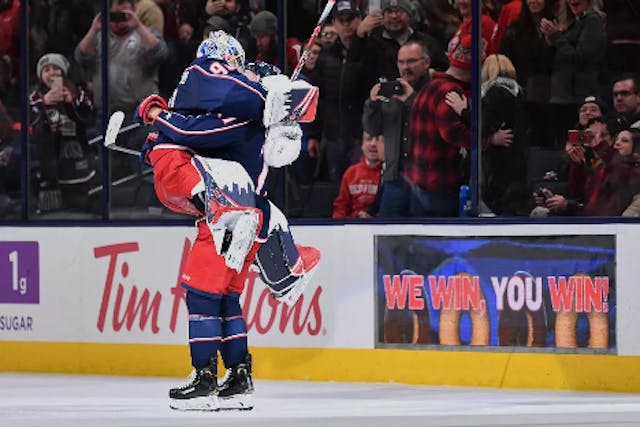 JAMIE SABAU/NHLI VIA GETTY IMAGES
The GIST: The NHL is the first pro league in North America to give us hope a real, detailed plan for returning to play. Meanwhile, the MLB is disrespecting its players, the NFL is wearing rose-colored glasses and the NBA is stringing us along. Does this situation remind you of a rom-com or what?
LOL it does. So, what's the NHL's plan?: Basically exactly what we reported on Monday (we're so ahead of the times!). On Tuesday, NHL commissioner Gary Bettman announced that the regular season is over and 24 teams will play in an unusual Stanley Cup playoff scenario. No word on when (or if) it will start, but the league has promised thorough safety and testing measures when it does.
Bettman also confirmed the league will use two hub cities (one for each conference) with seven US cities and three Canadian cities in contention to host. Due to international travel restrictions, NHL deputy commissioner Bill Daly all but confirmed they'll likely play in the US, but that hasn't stopped the Alberta government from trying to host in Edmonton. Shoot your shot!
Any other NHL news?: With the regular season officially over, the end-of-season awards can be decided! The Art Ross Trophy, which is won by the player with the most points (one point for each goal and assist), will go to Edmonton Oiler Leon Draisaitl (pronounced DRY-SIGH-TULL), after he put up 110 points in just 71 games. Impressive.
New (again) dad Alexander Ovechkin of the Washington Capitals and Boston Bruin David Pastrnak will share the Maurice "Rocket" Richard Trophy for most goals after they each tallied 48.

And the Boston Bruins are the Presidents' Trophy winners after "finishing the season" (quotes because did they really though?) with the most points (two points for a win, one point for an overtime loss).
So what's up with the MLB?: On Tuesday, they submitted their official return-to-play proposal to the MLB Players Association (MLBPA), and the MLBPA is having none of it. The MLB proposed some pretty drastic cost-cutting measures that would dramatically decrease players' salaries.
Sure, these guys already make a ton of money and we get that everyone has to make some sacrifices nowadays, but the league may have taken this one too far. They're suggesting a paycut of anywhere between 47 and 77 percent to players' salaries, depending on their original salary amount.
Where's the NBA at?: Let's pop them under the TBD column. There was talk that the Disney World plan could be finalized during tomorrow's weekly Board of Governors meeting, but it's looking like we might need to wait a little longer for confirmation. And there are new reports that play could start up in late July, but no one's confirming anything.
NBA commissioner Adam Silver said he'd have an answer for us by June 1st, so be sure to check in with us again on Monday.
Any other comeback plans?: The NFL still has time before September kickoff, but they're planning on having fans in the stands by then. Uh, we'll see how that one goes. The WNBA has finalized their rosters, the CFL has given the go-ahead for all teams to open practice facilities, and MLS is letting their players practice again...but only if they want.
🏒

⚾

🎾

⚽

So tell me what you want, what you really, really want

May 21, 2020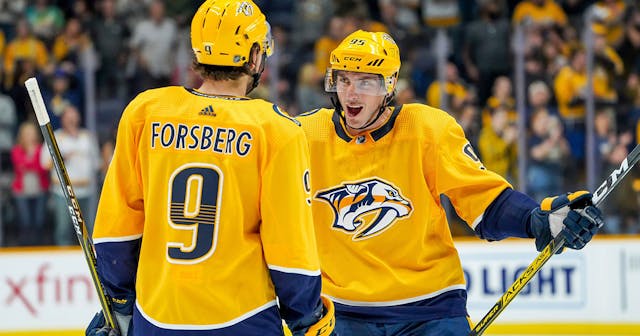 ASSOCIATED PRESS
The GIST: There has been a lot of talk over the past few months about the leagues and teams working hard to get their players back in action, which makes us think: what do the players (really, really) want?
NHL: According to Nashville Predator Matt Duchene, most NHLers just want to stay healthy. In an interview this week, Duchene was adamant that the business side of the game isn't more important than the health and safety of its players, a sentiment that seems to be felt across the board. Preach, baby.
Duchene is also hopeful for a traditional playoff format, saying, "You don't want to have a COVID Cup," alluding to the idea that the team who wins this season's Stanley Cup — if the season can't be played out in full — will forever have an asterisk beside it. He's totally right: nobody likes an asterisk.
MLB: The league has come out with a 67-page health and safety "return to play" rulebook, and according to Colorado Rockies outfielder and four-time All-Star Charlie Blackmon, he and his fellow players want to get back on the diamond and are ready to follow those rules. He argues that America needs baseball in the summer (not, not true) and he's confident that the MLB will do the right thing.
Blackmon's exact words were: "I think I can trust our guys...I think we can be trusted not to go to the mall and lick other people's faces." We guess they're lucky Brad Marchand doesn't play baseball.
WTA: Doing her best Kevin McCallister impression, Canadian tennis doubles phenom Gabriela Dabrowski said in an interview this week that she's not afraid of contracting the virus, saying, "I don't live my life in fear," but doesn't want to put her fellow tennis players at risk. She's happy to wait until the WTA gives the all-clear to get back in the game. Respect.
EPL: The English Premier League's (EPL) "Project Restart" has at least one vocal opponent: Watford FC captain Troy Deeney. He decided that he wouldn't be practicing with his team, saying, "I don't want to put my son in danger," referencing his five-month-old who has breathing problems. Very, very fair.
And Deeney's a trendsetter. This week, the EPL conducted 750 COVID-19 tests and six tests came back positive, including three from Watford. Now some of Deeney's teammates are skipping practice too, and if Watford can't field enough players, it could halt the EPL's entire plan.
🏒

⚾

Does that make me crazy?

May 04, 2020
BILL SMITH/NHL VIA GETTY IMAGES
The GIST: The COVID-19 pandemic is making the hockey world do some crazy things. San Jose Shark Joe Thornton shaved off his iconic beard. Montreal Canadien Brendan Gallagher is speaking French. And now the league wants to go ahead with the 2020 Draft before the regular season is even over. Weird.
How does the draft normally work?: The NHL Draft, which allows the league's teams to select from a pool of eligible players to add to their rosters, is usually held in late June, not long after the Stanley Cup is awarded.
The selection order is based on a combination of regular and postseason records, as well as a draft lottery. So in theory, the 2019–20 season would need to end before the draft order can be set.
But the regular season isn't over…: Exactly. The NHL suspended the season on March 12th and has yet to decide if it will resume the season this summer (yes, we hate to be the bearer of bad news, but cancelation is still on the table), meaning draft order can't really be determined yet.
But in an attempt to "execute a major fan-friendly hockey event during a time where there is likely to be no (or very limited) live sports competition," the league sent out a memo on Friday to outline how the unusual draft would work, ranking teams by points percentage.
Is this a good idea?: Just like most team general managers, we're on the fence. While this could really make things wonky, we appreciate the NHL trying to give us the sports fix we so desperately need.
Any other COVID-19 news?: Unfortunately, yes. The Little League World Series, which brings together youth baseball teams from around the world to compete for ultimate glory, has been canceled for the first time in its 73-year history. Guess we'll just have to watch reruns of Big Al's dingers to get us through.
⚾

There's no crying in baseball!

March 26, 2020
The GIST: If you can believe it, the 2020 Major League Baseball (MLB) season was supposed to start today, but due to the COVID-19 pandemic, the season has been postponed until mid-May at the earliest. Sad. So to fill your baseball void, we're here to give a brief history GISTory lesson on women in baseball. Hell yeah, baby.
The 1800s: It may come as a shock, but organized women's baseball first got its roots all the way back in 1866 when Vassar College formed two teams. Many other colleges followed suit, but due to backlash from the public saying that playing baseball was "unladylike," these teams were shut down within a handful of years. *rolls eyes*
And thanks to those organized teams pushing the boundaries, the first paid professional women's teams — the "Blondes" and the "Brunettes" (very original) — were formed in 1875 in Springfield, Illinois. But for the same reason mentioned above, these teams were forced to fold relatively quickly too. Bummer.
The 1900s: Let's fast forward to WWII. With many men away at war, there was space for women to thrive in traditionally male-dominated fields, including — you guessed it — sports. If you've watched the classic 1992 film A League of Their Own (and if you haven't, add it to your isolation watch-list) you're probably familiar with the All-American Girls Professional Baseball League (AAGPBL) which was founded in 1943.
Though it was a women's league, the AAGPBL was founded by former Chicago Cubs owner Philip K. Wrigley (yes, that Wrigley) and men still owned and managed the teams. As you can imagine, there was no shortage of sexism, as Wrigley was once quoted saying, "Femininity is the keynote of our league; no pants-wearing, tough-talking female softballer will play on any of our four teams." If only he could see us in our sweats today.
That said, the league lasted for 12 years and saw over 500 women hit the diamond. And, at the height of its popularity, the league saw almost 1 million (!!!) in attendance. Who said people don't watch women's sports? Unfortunately, the end of WWII and the re-establishment of a men's professional league led to the demise of the AAGPBL.
The 2000s: Although softball is the most popular bat and ball sport for women in North America and there's no pro baseball league, the women who preceded us paved the way so that we can play, coach and talk about America's pastime. Some women we bow down to today are:
Alyssa Nakken: In January she became the first female full-time head coach in the MLB after being hired by the San Francisco Giants.
Jessica Mendoza: Five years ago, she became the first female MLB analyst and in March 2019 she became the New York Mets senior advisor to the general manager.
Mo'ne Davis: In 2014 she became the first girl to earn a win and to pitch a shutout in Little League World Series history. She's currently playing softball at Hampton University.
⚾

Guide to Baseball

March 17, 2020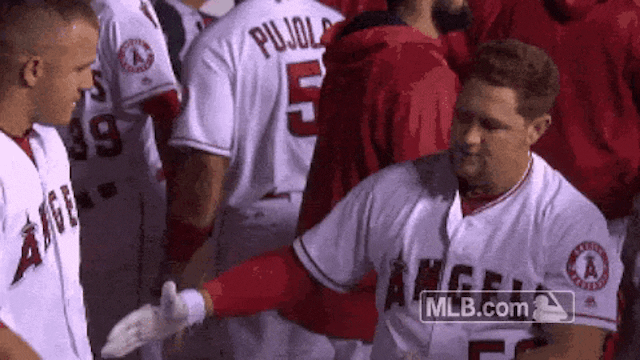 The GIST
Baseball is America's national pastime. Why? Well, it quite literally passes time. The average length of a baseball game is just over three hours of continuous fun.
Baseball is played on a field shaped like a diamond (its other name) with a base on each corner. A team scores a point (referred to as runs) when one of their players is able to make it all the way around the diamond and back to home plate. The team with the most runs at the end of the game, wins!
Rather than periods or quarters, baseball is divided into nine , each with a top and a bottom half. At the beginning of an inning, the visiting team goes up to bat while the home team sends nine players into the field to play defense. Then the teams switch to play the bottom of that inning. It's an advantage to be the last team up to bat because you have the last chance for a comeback win!
An inning is over after three outs (e.g., when a player strikes out on pitches, is thrown out at a base or their ball is caught in the air). And if the game is tied after nine innings, the game goes into extra innings until a winner can be decided.
But our fave part of baseball? It's got to be the .
How is baseball organized?
Baseball is played all over the world; however, the most popular league in the world is Major League Baseball (MLB) located in North America. There are 30 teams in the MLB and the league is divided into the National (NL) League and the American League (AL) which are further divided into three divisions: Central, East and West.
Here's where things get a little confusing (but that's what you've got us for!). The AL and NL each have a slightly different set of rules they follow. For instance, in the NL, pitchers also come up to the plate to bat, but they don't in the AL. Instead, the AL has a "designated hitter", or DH, that comes up to bat in that place.
There are 162 regular season games (that's not a typo… the MLB by far has the longest season in major league sports), followed by the playoffs. Ten teams, five from the NL and five from the AL, make it into the postseason where all of the players' blood, sweat, tears and go into winning the World Series (the MLB championship). More on the playoff structure .
Who's the current champ?
The Washington Nationals won the World Series in 2019, defeating the Houston Astros in a wild seven-game series where the home team didn't win a single game! That's right, the Nats took the championship by winning all four of their games in Houston. This was Washington's first World Series win in franchise history and they were big underdogs going into the final. Talk about a Cinderella story.
Looking at 2019…
This season, keep your eye on Bryce Harper (Philadelphia Phillies right field), Mike Trout (LA Angels centrefield and ), Mookie Betts (Boston Red Sox batting superstar) and Jacob deGrom (New York Mets pitcher and back-to-back Cy Young winner for best pitcher in the AL).
And expect big things from the defending champion Washington Nationals, the 'continues to be great' Houston Astros, the New York Yankees and the LA Dodgers.
Women who bat
For whatever reason, women do not have a pro league for "hardball" (another name for baseball). Instead, women play professionally — a similar game but with a bigger ball where pitchers throw underhand.
Women DO play baseball at the amateur level. It's an Olympic sport (including at Tokyo 2020!) and is played at the Pan Am Games (for North, South and Central America).
Channel your inner fan!
Here's some fun stats to break out at your next office ball game outing:
The lifespan of a MLB baseball is only five-to-seven pitches, meaning about 70 baseballs are used during a game. Just wild.
The New York Yankees have the most World Series titles, winning 27 in their 116 (!!!) year history. And they're not even the .
Unfortunately, no woman has ever played in an MLB game. BUT sports executive Effa Louise Manley (1897–1981) is the first and only woman inducted into the Baseball Hall of Fame. 'Atta be, Effa!
Don't get The GIST's free twice-weekly newsletter yet? Let's make it email official.