🎾

Barbora Krejčíková and Novak Djokovic Take Home 2021 French Open Titles

June 14, 2021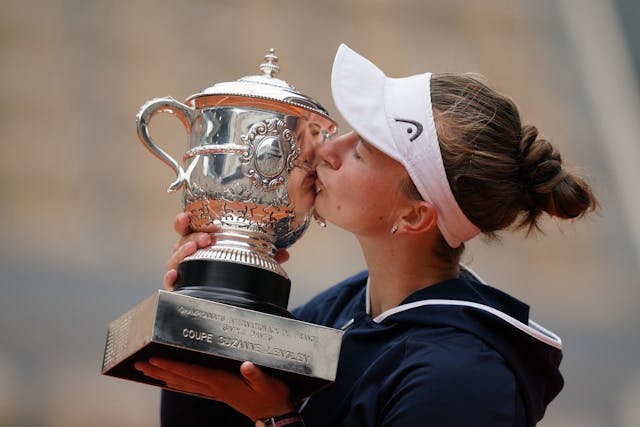 Source: Barbora Krejčíková/Twitter
Women's draw: Another year, another new women's singles champ. Barbora Krejčíková (pronounced krey-CHEE-koh-va), who had one singles title to her name before this tournament, beat Anastasia Pavlyuchenkova (pronounced pav-loo-CHEN-koh-va) on Saturday for her first ever major.
And yesterday, alongside partner Kateřina Siniaková (pronounced seen-yah-KOH-va), Krejčíková won the women's doubles title too, becoming the first woman since 2000 to win both the singles and doubles titles at the French Open. Get a girl that can do both.
Men's draw: World No. 1 Novak Djokovic continued his tennis world domination yesterday, winning his second French Open title and 19th Grand Slam title against No. 4 Stefanos Tsitsipas (pronounced see-see-PASS).
Up next: Wimbledon, mate. The next Grand Slam begins on June 28th, with Djokovic trying to tie Roger Federer (who is also playing) and Rafael Nadal () at 20 Grand Slam titles, whileSerena Williams is gunning for a . Mark your calendar.
🎾

All Four Grand Slam Finalists Share Something in Common

June 10, 2021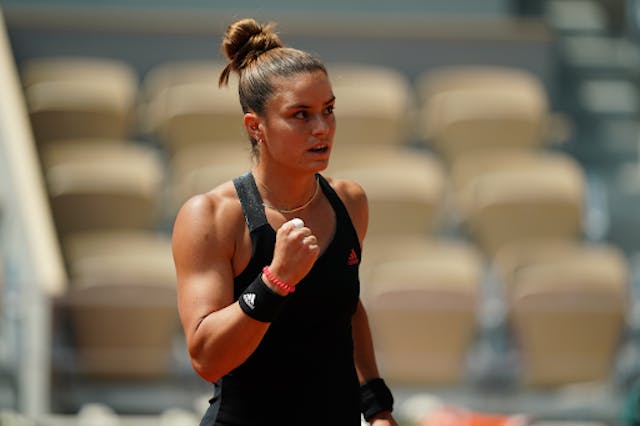 Source: Roland Garros/Twitter
Women's singles: Don't recognize any of the semifinalists in the women's draw? No sweat, they're all new here. For only the second time in tennis' , all four women are Grand Slam first-timers, while the highest world-ranked player remaining is No. 18 Maria Sakkari, who beat reigning champ Iga Świątek (pronounced shvee-AH-tek) in the quarters.
Sakkari will play No. 33 Barbora Krejčíková (pronounced crey-CHEE-koh-va), who knocked out 17-year-old Coco Gauff yesterday.
Meanwhile, No. 32 Anastasia Pavlyuchenkova (pronounced pav-loo-CHEN-koh-va) will take on No. 85 Tamara Zidansek (pronounced zi-DAN-sheck) in today's semis ahead of Saturday's final.
Men's singles: And on the total flipside, the King of Clay Rafael Nadal is making his in the French Open semis, where he'll play world No. 1 Novak Djokovic in a rematch of last year's final.
⚽
🤸
⛳
🎾
Sports Quick Hits: June 7th, 2021
June 08, 2021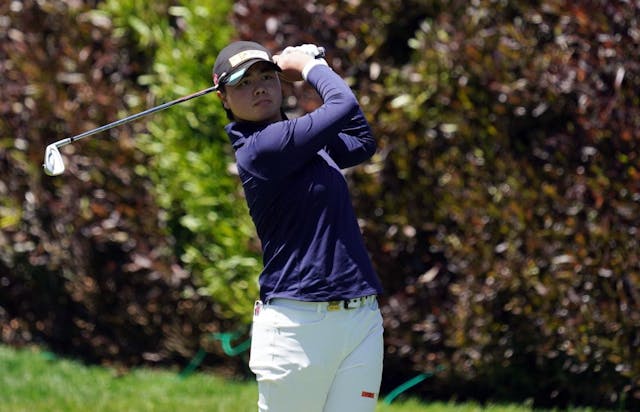 Source: Kyle Terada/USA TODAY Sports
⛳️Golf: With a and a , we definitely thought the U.S. Women's Open winner was going to be a ...but instead, it was Yuka Saso of the Philippines — at the ripe old age of 19 — who won it all in a three-hole , in tournament history. The kids are alright.
🎾Tennis: There go the greats. Serena Williams lost her fourth round match at the French Open yesterday, and Roger Federer, who just came back from a knee injury, after a grueling third round, four-set winner on Saturday. We weren't ready for goodbyes.
🤸‍♀️Gymnastics: The GOAT . Last night, Simone Biles won her , the most all-time by a female gymnast. No surprise here.
⚽️NWSL: The Orlando Pride celebrated the start of Pride Month by continuing their undefeated season yesterday, with a 1–1 draw against the Washington Spirit. The zero-to-hero Pride also continue to , after spending the last two seasons near the bottom. The whole league now gets and will return to the pitch June 19th.
🎾
🏐
Sports Quick Hits: Thursday June 3rd, 2021
June 03, 2021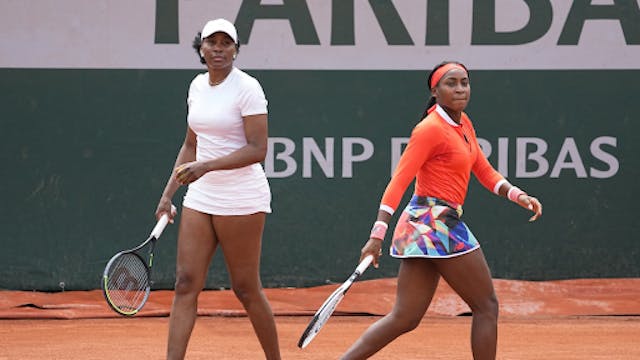 Source: Michel Euler/AP
🎾Tennis: As excited as we were for the French Open to start, we're not as psyched five days in. , Venus Williams lost her first round match, and lost their first-ever doubles match. On the bright side, Serena is still killing it. She'll play her third round match tomorrow.
🏐Volleyball: An Olympics without Kerri Walsh Jennings? The beach volleyball icon and three-time Olympic gold medalist, alongside partner Brooke Sweat, before next month's Games in Tokyo. Say it ain't so.
🏀
🥎
🎾
🏆
⚾
Washington D.C.: Wizards end newsworthy 2021 season
June 03, 2021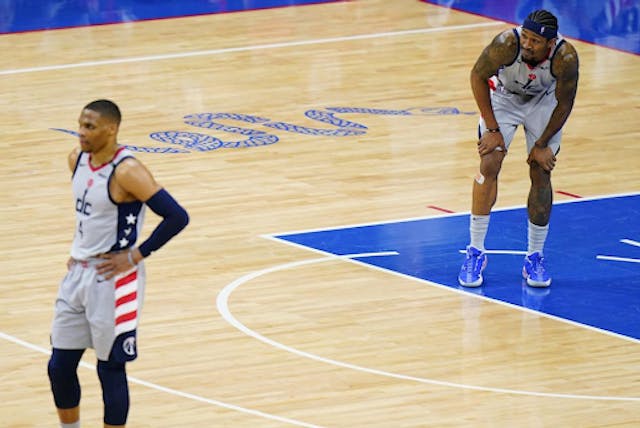 Source: Matt Slocum/AP Photo
🏀Wizards: The Wiz were eliminated last night with a Game 5 loss to the Philadelphia 76ers. From enduring a to at the end of the regular season, the Wizards' season had it all. Can't wait for more of the Bradley Beal-Russell Westbrook tandem next year (along with better defense and 3-point shooting, please).
🎓🥍🎾🥎College: Congrats to UVA for winning national championships in and over the long weekend. Now it's JMU softball's turn to fight for a natty in the WCWS.
⚾️Nationals: While the Nats beat the Atlanta Braves on Tuesday to end a five-game losing streak, they lost star pitcher Stephen Strasburg in the process. He exited the second inning and was subsequently placed back on the injured list with a neck strain, just after he left it. Sigh.