🏆
🏂
⚽
🏀
#BetOnWomen
March 04, 2021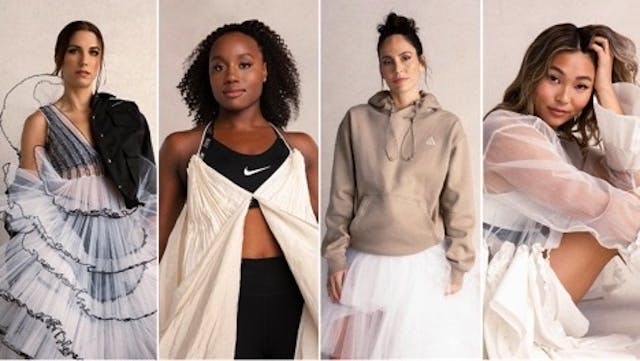 Source: Raven B. Varona for Togethxr
👯👯Togethxr: We could hardly contain ourselves on Tuesday when soccer star Alex Morgan, WNBA legend Sue Bird, swimmer Simone Manuel and snowboarder Chloe Kim (all Olympic gold medalists, BTW) announced their joint venture in founding Togethxr: a media and commerce company.
The company aims to amplify the voices of female athletes, who make up 40% of sports participants but only receive about 4% of media coverage (except for here at The GIST, of course).
Togethxr will use storytelling to combine "culture, activism, lifestyle and sports,'' giving a new and exclusive platform to female athletes at all levels of competition. So here for this.
⚽️Soccer: Another group of powerful people bet on women this week too, including new additions to the NWSL's Chicago Red Stars' investor group. The group includes ESPN's Sarah Spain, PWHPA star Kendall Coyne Schofield, her husband Carolina Panther Michael Schofield and the NFL's Senior VP of Global Brand and Consumer Marketing, Julie Haddon.
🏀
⚽
Sports & Politics
March 01, 2021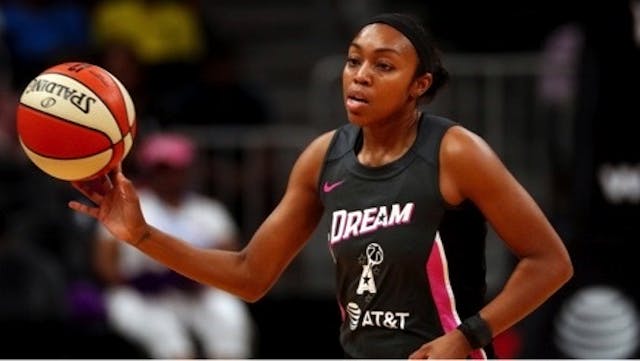 Source: For the Win/Twitter
⚽️Soccer: The U.S. Soccer Federation (USSF) held their annual general meeting (AGM) over the weekend and, with a 71% majority, voted to nix the policy that requires players to stand during the anthem. Most considered that a huge win...except for Seth Jahn.
Following the vote, Jahn, a Paralympian and newer member of the USSF Athletes' Council, was given the chance to deliver a six-minute rascist, inaccurate rantabout the nonexistence of police brutality and slavery. The audacity and ignorance.
Fellow USSF athletes were having none of it though, and soccer stars like Alex Morgan and Becky Sauerbrunn called Jahn out on Twitter before the USSF finally denounced his speech, with the Athletes' Council voting to remove him late last night.
🏀Basketball: On the flipside, the WNBA became a little less political on Friday thanks to the departure of former junior senator and co-owner of the Atlanta Dream, Kelly Loeffler. Loeffler, as you may remember, penned an open letter to league commissioner Cathy Engelbert last summer, opposing the WNBA's involvement in the Black Lives Matter movement.
On Friday, the WNBA announced the sale (!!!) of the Dream to a three-person investment group including — wait for it — former Dream star Renee Montgomery, who has been very vocal in her opposition of Loeffler. Oh, how the turntables...
⚽️🏀Soccer and basketball: Both of those stories come on the heels of a war of words between two megastars playing an ocean apart. In an interview last week, soccer star Zlatan Ibrahimović called out LeBron James, saying LeBron should "stay out" of politics because "it doesn't look good."
LeBron used his Friday night, post-game interview to let the world, and Zlatan, know that he "would never shut up about things that are wrong," and will continue to "preach about equality, social injustice, racism, systematic voter suppression; things that go on in our community." Amen to that.
🏒
⚽
⛳
The GIST's Bits & Bites - USA
February 25, 2021
Source: USWNT/Twitter
⚽️Soccer: The USWNT are back-to-back SheBelieves Cup champions...because what else did you expect? The No. 1 team in the world won all three of their tournament matches, ending with a 6–0 win over Argentina to close out the tournament yesterday.
🏒Hockey: It's going to be a big weekend for the . Saturday marks the start of the 2021 Dream Gap Tour, with a primetime game between Team New Hampshire and Team Minnesota in New Jersey before Sunday's megashow: the first-ever pro women's hockey game at Madison Square Garden in NYC.
⛳️Golf: A little more golf news for you. The LPGA's first full-field event kicks off today with the LPGA Gainbridge tournament at the Lake Nona Golf Club in Florida. Seven of the top 10 golfers will be in contention, and a former No. 1 is joining the fun, too.
⚾
⚽
🏐
Seattle: Set fire to the rain
February 25, 2021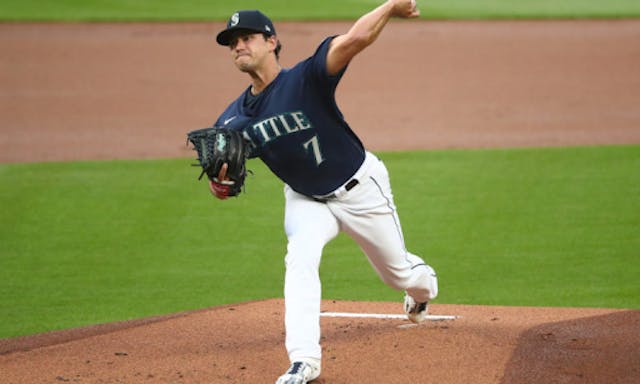 Source: Abbie Parr/Getty Images
⚾️Mariners: The inexcusable comments from now-former CEO and president Kevin Mather have left players, like top prospect Jarred Kelenic (pronounced KELL-NICK), . Apart from , Mather's comments also the Mariners organization didn't call Kelenic up to the major leagues last year to give the club more time in control over his rights.
In the words of anticipated Opening Day starting pitcher Marco Gonzales, "Sometimes a common goal can unite you, but sometimes a common enemy can do the same, if not greater." Marco, we certainly don't think you're.
We're backing the players. The Mariners organization, yet again, has a long way to go to earn back our trust.
⚽️OL Reign: Megan Rapinoe was hard at work scoring two goals and making yesterday for the USWNT, but her club team was busy this week too. On Tuesday, OL Reign acquired goalkeeper Karen Bardsley on loan from the FA WSL's Manchester City. But like Phil Jackson in The Last Dance, Bardsley has a to show us her stuff and is only staying in the PNW until June 30th.
🏐Volleyball: Don't miss the top 10 volleyball matchup between No. 9 UW and No. 7 Utah, starting tonight at 9 p.m. ET/6 p.m. PT. Look for — who had a career-high 60 assists last Friday — to keep setting the standard.
⚽

USWNT Dominates SheBelieves Cup

February 22, 2021
Source: USWNT/Twitter
So far: The Dream Team won a 1–0 nailbiter — thanks to from Rose Lavelle — against Team Canada on Thursday night to open the tournament, and then followed it up with a convincing 2–0 win over Brazil yesterday, with goals from and .
With the pair of Ws, USWNT sits atop the leaderboard, with Brazil and Canada tied for second with a win each, and Argentina still looking for their first victory.
Up next: Unfortunately for the World No. 31-ranked Argentina, they're unlikely to find that win when they play their third, and final, match of the tournament against the No. 1 USWNT on Wednesday. Follow all the action .