🏅
🏀
🏐
🏊‍♀️
Team USA Updates
August 03, 2021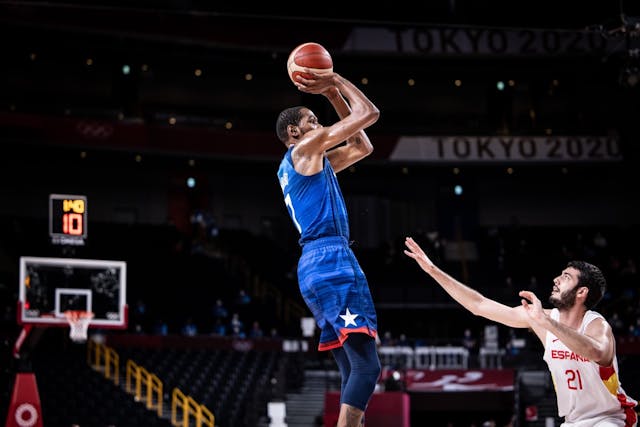 Source: USA Basketball/Twitter
🏀Basketball: Team USA men's basketball's Kevin Durant, who was the all-time leading scorer, added another 29 to his total as he helped lift his squad past world No. 2 Spain with a convincing 95–81 quarter-final win earlier this morning.
🏃‍♀️Track & Field: Team USA Track & Field is proving age is nothing but a number. Yesterday, 34-year-old Brittney Reese won silver in the long jump, her third career medal at her fourth and final Olympics. Then 19-year-old Athing Mu claimed gold in the 800m this morning, becoming the first American woman to win the event since the 1968 Games. Incredible.
🏐Beach Volleyball: Only one Team USA beach volleyball duo remains, and they're putting on a show. April Ross and Alix Klineman upset Germany's Laura Ludwig (the defending Olympic champion) and Maggie Kozuch in straight sets yesterday. HYFR. Team USA will face Switzerland in Wednesday's 8 p.m. ET semifinal.
🤽‍♀️Water Polo: The U.S. women handily defeated Canada 16–5 in the quarter-finals early this morning. All-time women's water polo leading-scorer Maggie Steffens had three goals, including two in the first two minutes. Next up, a semifinal matchup with ROC, Thursday at 2:30 a.m. ET. Just keep swimming.
🏅
⚾
🏊‍♀️
🏀
Latest Updates from Team USA
August 02, 2021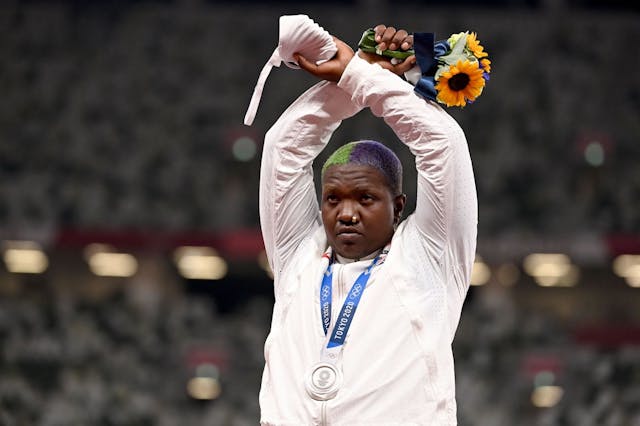 Source: Women's Running/Twitter
🏃‍♀️Track & Field: After finishing second in shot put to earn her first Olympic medal, Raven Saunders (a whole mood) before raising her arms in an "X" on the podium, the most at the games so far. Saunders later said the X symbolizes "the intersection of where all people who are oppressed meet." Powerful.
🏀Basketball: A'ja Wilson led the team in scoring (22 points) once again as the U.S. women pulled out a 93–82 win over France early this morning to finish group play undefeated. It was a closer margin than expected, leaving some as the squad looks ahead to quarter-finals. No pressure, no diamonds medals, right?
🏊‍♀️Swimming: The 2020 Olympic swimming program has ended, but Katie Ledecky's Olympic career is far from over. After earning her seventh career individual gold medal (a record for female swimmers) in the 800m freestyle on Friday, Ledecky she's already looking ahead to Paris 2024.
⚾️Baseball: In their first knockout stage game, Team USA lost a high-scoring contest to Japan, falling x–x. Have no fear, while this was technically a knockout stage game, Team USA's medal hopes are still alive thanks to the . Hey, we'll take it. Next game is TO UPDATE.
⚾️Baseball: In their first knockout stage game, Team USA held on for a x–x win in a high-scoring contest against Japan. HYFR. The victory sends the squad to Wednesday's 6 a.m. ET semifinal vs. South Korea. Let's keep it rolling.
🏅
🥎
🏊‍♀️
Team USA Medal Updates
July 27, 2021
Source: USA Softball WNT/Twitter
🥎Softball: Hey google, play "deja vu" by Olivia Rodrigo. Thirteen years later, Team USA softball couldn't flip the script, falling 2–0 to Japan today, a repeat result from the 2008 gold medal game. Thirty-nine-year-old Japanese pitcher Yukiko Ueno tossed a gem, following up her 2008 gold medal–winning performance.
The biggest heartbreaker? Softball won't be returning to the Games in 2024, marking the end of the Olympic road for legend Cat Osterman. What a career.
🏄‍♀️Surfing: American Carissa Moore shredded her way to history, winning the first-ever women's Olympic surfing gold in the sport's debut Games. The four-time world champion capitalized on the , scoring a 14.93 in the gold medal heat. We're stoked.
🏊‍♀️Swimming: Another night, another epic . In the 100m breaststroke, 17-year-old Lydia Jacoby beat out teammate Lilly King (the world record holder) to win gold.
And Regan Smith added to Team USA's double-digit medal count in swimming, grabbing her first Olympic medal with a third-place finish in the 100m backstroke. Down here all the fish are happy.
🏅
🏊‍♀️
Tokyo Olympics Gold-Getters
July 26, 2021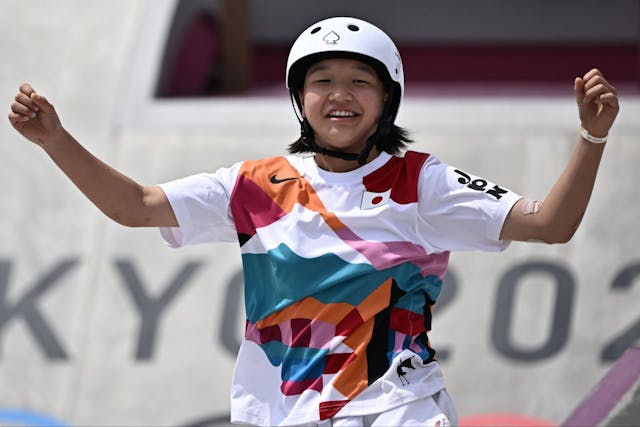 Source: TSN/Twitter
Team USA: While Team USA was absent from the podium on opening day for the first time since 1972, they more than made up for it on Sunday. Swimmer Chase Kalisz won the first U.S. medal of the Games and his first career Olympic gold in the 400m individual medley.
🏅Other medal winners: The theme of the weekend was dark horse. Though Dutch medal favorite Annemiek van Vleuten thought she'd won gold when she finished the women's road cycling race yesterday, the actual winner — teamless, coachless, unsigned, unknown Austrian Anna Kiesenhofer — had a shocking minute and 15 seconds earlier.
🏅
🏊‍♀️
🏆
U.S. Olympic Swimming and Track & Field Teams Take Shape
June 21, 2021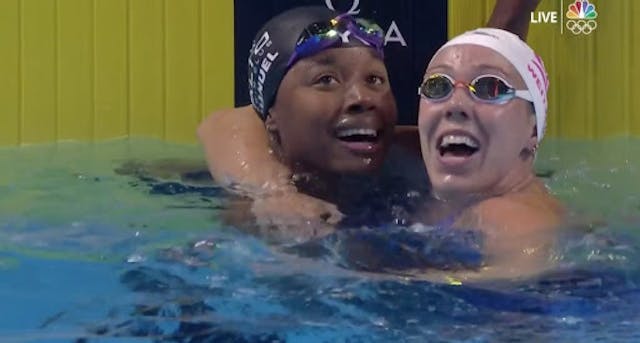 Source: The Undefeated/Twitter
🏊‍♀️Swimming: After a week of qualifying action, the Olympic swimming team is set. To no one's surprise, mermaid Katie Ledecky will compete in four events, including the debut of the 1500m women's freestyle.
🏃‍♂️Track & Field: We're only three days in to the U.S. Olympic Track & Field Trials, and have been set and . And even though yesterday was Father's Day, it was a mom who stole the show: Allyson Felix made her fifth Olympic team, finishing second in the 400m. A national treasure.