⚾
🏒
⚽
🏊‍♀️
D.C.: Hot n cold
April 12, 2021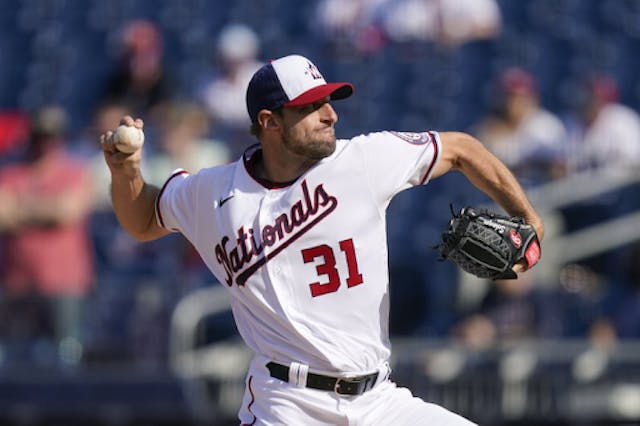 Source: Alex Brandon/AP Photo
⚾️Nationals: The Nats haven't won a game since Opening Day, having just been swept by reigning champion LA Dodgers this weekend. Nats' pitcher Max Scherzer had a yesterday, but the lack of offense is what's really hurting the Nats, who haven't scored a run in three of their last four games. Yikes.
🏒Capitals: The Caps started off hot and didn't look back, downing the Boston Bruins 8–1 (!!!) yesterday. Even better than defeating defenseman Zdeno Chára's old squad? The Caps recapturing the East Division lead all for themselves. Muahaha.
⚽️Spirit: The Spirit struck first with forward Kumi Yokoyama's in the fifth minute, but fell 3–2 to the tournament favorite North Carolina Courage on Saturday. But with Trinity Rodman's debut, and several players yet to return from national team duties, the Spirit should still be dangerous this tourney.
🏊‍♀️Swimming: The DMV's own Katie Ledecky is before her third Olympics. In this weekend's Pro Swim Series in California, Ledecky won three of her four events, setting season bests and 2021 world-leading times in each victory. Watch out, world.
🏒
🏊‍♀️
⛳
🏆
The GIST's Quick Hits: March 8
March 08, 2021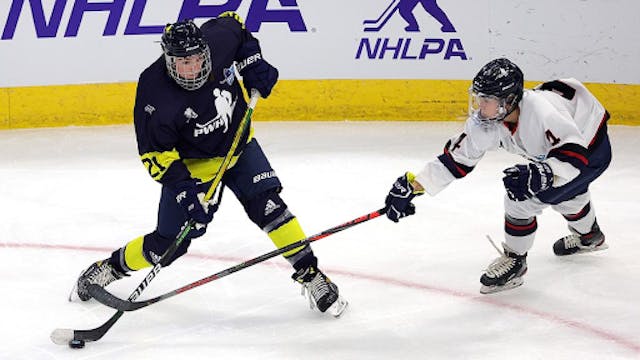 Source: NHL.com
🏊‍♀️Swimming: Katie Ledecky is back on the podium. After a year out of the pool (because of COVID-19), Ledecky returned for the TYR Pro Swim Series and won four titles in four days. Fellow Team USA swimmer and founding member, Simone Manuel, also won her event. Our Olympic fever is heating up.
🏒Hockey: The PWHPA's Dream Gap Tour had another successful weekend, with Team Minnesota winning both games over Team New Hampshire. No future stops on the Tour have been announced yet, but we're sure we'll get some good news soon.
⛳️Golf: Bryson DeChambeau won this weekend's Arnold Palmer Invitational. Cool. But what really impressed us was his monstrous , following up to his 370-yard drive on Saturday (for reference, the in the PGA is 295 yards). He officially entered #BeastMode.
🥊 Boxing: Claressa Shields made history this weekend as the first boxer (male or female) to become the undisputed world champion in two different weight classes. The historic moment came after Shields, of Flint, Michigan, handed Canadian Marie-Ève Dicaire her first-ever loss. Sting like a bee.
🤼‍♀️ MMA: Speaking of two-class champs, Amanda Nunes (pronounced NOON-EZ) continued her reign as queen of the octagon on Saturday with a submission win over Megan Anderson. With the win, Nunes defended her featherweight title and still holds her bantamweight championship belt.
🏀
🏊‍♀️
🏒
D.C.: Just keep swimming
March 04, 2021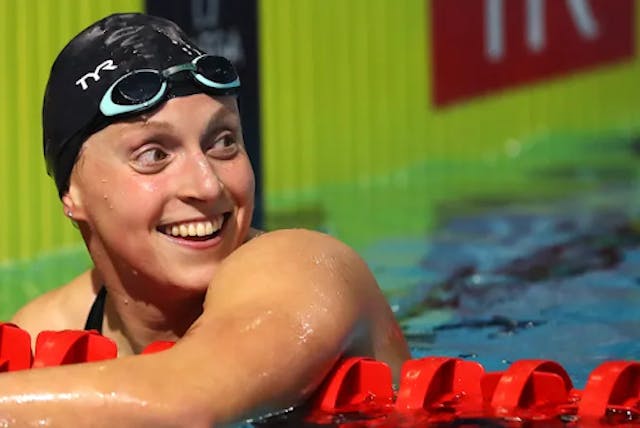 Source: Maddie Meyer/Getty Images
🏊‍♀️Swimming: Guess who's back, back again? Oh, just the most decorated female swimmer of all time, the DMV's own Katie Ledecky. In her first race in a year, the 23-year-old at the Pro Swim Series 1,500m freestyle last night. Her 15:42.92 effort was well off world record, but a good one to get in before the Olympics.
The five-time Olympic gold medalist's not done yet. Ledecky is slated to compete five more events in the next three days, including tonight's 100m and 400m freestyle. Tired just reading about it? Same.
🏒Capitals: While Ledecky wowed us in the pool, pulled off a solid victory as well. In defenseman Zdeno Chára's return to Boston, the Caps prevailed over the Boston Bruins in a hard-fought 2–1 shootout. We're not crying, you're crying.
🏀Wizards: The Wizards hope to enter their week-long break on a high note with a win tonight over the LA Clippers. Well, one Wizard will still be in action during the off-period: Bradley Beal, who will start the All-Star game for the first time ever on Sunday. Speaking of tears...