🏀
⚾
🥎
🏐
Seattle: Winning isn't easy to do
February 22, 2021
Source: Gonzaga Basketball/Twitter
🏀Men's college basketball: Top-ranked Gonzaga kept their foot on the gas on Saturday, with a 106–69 victory over San Diego. And with just two regular season contests remaining on the schedule, it seems pretty likely the 22-0 'Zags will enter the postseason undefeated. Knock on wood.
🥎🏐Huskies: The bats were for No. 2 UW softball yesterday, with the Huskies taking a 17–0 (!!!) five-inning mercy victory over Utah Valley. But the classic struggle for women's sports fans everywhere: there was no video stream of the game. Sigh.
⚾️Mariners: The Mariners are in the news for all the wrong reasons. CEO and president Kevin Mather's disparaging, shady and xenophobic recently came to light in a talk with the Bellevue Breakfast Rotary Club. Look (and hope) for the Mariners to take action on this soon. Ugh.
⚽
🥎
Seattle: Hit it out of the park
February 18, 2021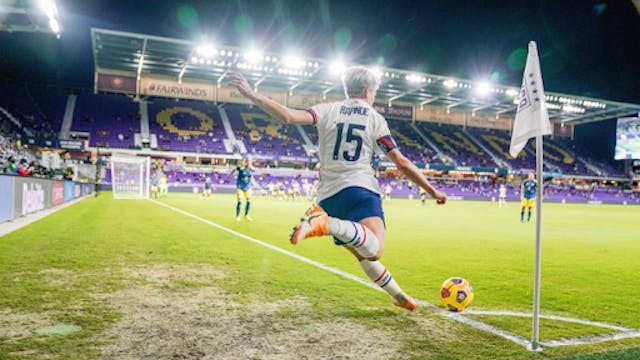 Source: USWNT/Twitter
⚽️Soccer: Though the NWSL isn't back in action until April's Challenge Cup, two OL Reign players — Megan Rapinoe and — are taking the pitch in the SheBelieves Cup tonight...just for opposing teams.
Defender Quinn, representing Canada, will square off against forward Rapinoe and the Americans at 7 p.m. ET/4 p.m. PT. Sorry Quinn, but good luck against the USWNT.
🥎Softball: But before the US-Canada soccer showdown, we'll be watching No. 2 UW softball against BYU today at 4 p.m. ET/1 p.m. PT. The Huskies opened their season with a bang last week, winning all five games of the UNLV Tournament.