🏀
🥎
Seattle: Surviving and thriving
March 11, 2021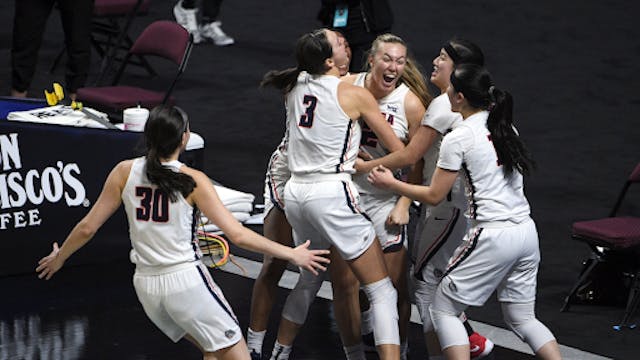 Source: David Becker/AP
🏀Gonzaga: In a rare occurrence, we were nervous wrecks watching the top-ranked Gonzaga men on Tuesday. But they managed to pull through, overcoming a surprising 14-point deficit to take down BYU. rose to the occasion, draining back-to-back three-pointers in the final two-and-a-half minutes to keep the 'Zags undefeated. Don't call it a comeback.
The Gonzaga women provided their fair share of excitement as well, with Jill Townsend nailing to lift the 'Zags to their first WCC tourney title since 2018. had shades of written all over it.
With their tickets officially punched to March Madness, the Gonzaga men and women can sit back, relax and wait until Selection Sunday and Monday for their opponents.
🥎UW: No. 8 UW softball is home at last: for the first time in two years, they'll play at Husky Softball Stadium. Formidable pitcher and the Dawgs will host local foe Seattle U tomorrow at 8 p.m. ET/5 p.m. PT. East, west, home is best.
🏀
🥎
LA: Are you a better athlete than a seven-time Super Bowl champ?
March 11, 2021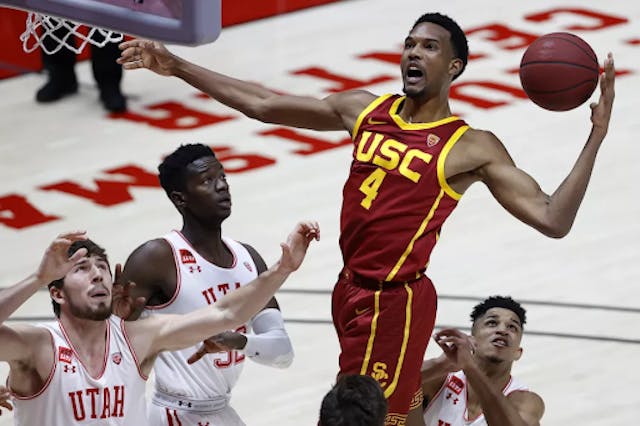 Source: Jeffrey Swinger/USA TODAY Sports
🏀MBB: It's the men's turn to try their luck at the Pac-12 Tournament, with No. 24 USC facing off against Utah tonight at 8:30 p.m. ET/5:30 p.m. PT. The Trojans will lean on Evan Mobley, who was the Pac-12 Player of the Year, Freshman of the Year and Defensive Player of the Year.
The only other guy in a major conference to achieve this triple threat? Oh, just someone named Anthony Davis…
🥎Softball: No. 3 UCLA softball — featuring "the most dominant athlete in the Brady family", (who are we to argue with her ?) — will host UCSB in a today starting at 5 p.m. ET/2 p.m. PT. We're counting on Brady to deliver more home run blasts.
Besides Brady, the 2019 defending national champs are absolutely loaded with talent. Team USA Olympians Rachel Garcia and Bubba Nickles are back at UCLA after . Damn.
🏀
🏒
⛷️
🥎
⛳
The GIST's Quick Hits - US
March 01, 2021
Source: LPGA/Twitter
⛳Golf: Nelly Korda followed up her big sister Jessica's January LPGA win with one of her own. Nelly won the Gainbridge LPGA event yesterday, marking the first since the Sorenstams did it in 2000.
🥎Softball: Speaking of stellar siblings, former college softball superstar AJ Andrews has some competition for best family outfielder because her sister Aliyah, who plays for LSU, did over the weekend. Pick your jaw up off the floor.
🏀Basketball: UConn freshman (!!!) Paige Bueckers (pronounced BECKERS) set yet another record this weekend: most single-game assists (14) in UConn women's basketball history. The No. 1 team in the nation will play their final regular season game tonight against Marquette at 8 p.m. ET.
🤸‍♀️Gymnastics: Guess who's back, back again? For the first time since winning gold at the 2016 Rio Olympics, Laurie Hernandez this weekend at the Winter Cup with a new coach, a and a .
🏒PWHPA: Team New Hampshire beat Team Minnesota in the first-ever pro women's game at Madison Square Garden. But really, didn't we all win? Check out and then mark your calendar for the next one: .
🏀
⚾
🥎
🏐
Seattle: Winning isn't easy to do
February 22, 2021
Source: Gonzaga Basketball/Twitter
🏀Men's college basketball: Top-ranked Gonzaga kept their foot on the gas on Saturday, with a 106–69 victory over San Diego. And with just two regular season contests remaining on the schedule, it seems pretty likely the 22-0 'Zags will enter the postseason undefeated. Knock on wood.
🥎🏐Huskies: The bats were for No. 2 UW softball yesterday, with the Huskies taking a 17–0 (!!!) five-inning mercy victory over Utah Valley. But the classic struggle for women's sports fans everywhere: there was no video stream of the game. Sigh.
⚾️Mariners: The Mariners are in the news for all the wrong reasons. CEO and president Kevin Mather's disparaging, shady and xenophobic recently came to light in a talk with the Bellevue Breakfast Rotary Club. Look (and hope) for the Mariners to take action on this soon. Ugh.
⚽
🥎
Seattle: Hit it out of the park
February 18, 2021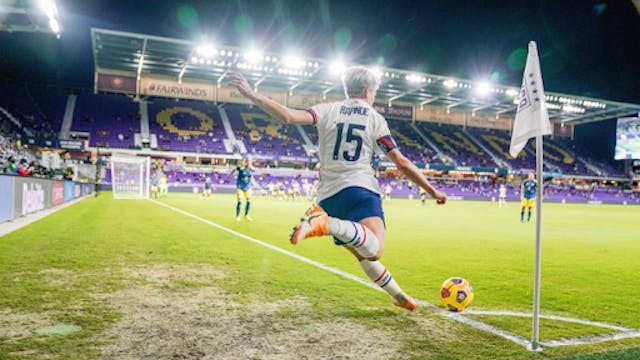 Source: USWNT/Twitter
⚽️Soccer: Though the NWSL isn't back in action until April's Challenge Cup, two OL Reign players — Megan Rapinoe and — are taking the pitch in the SheBelieves Cup tonight...just for opposing teams.
Defender Quinn, representing Canada, will square off against forward Rapinoe and the Americans at 7 p.m. ET/4 p.m. PT. Sorry Quinn, but good luck against the USWNT.
🥎Softball: But before the US-Canada soccer showdown, we'll be watching No. 2 UW softball against BYU today at 4 p.m. ET/1 p.m. PT. The Huskies opened their season with a bang last week, winning all five games of the UNLV Tournament.