🏀
🥎
🏐
Seattle: Onto the next one
March 29, 2021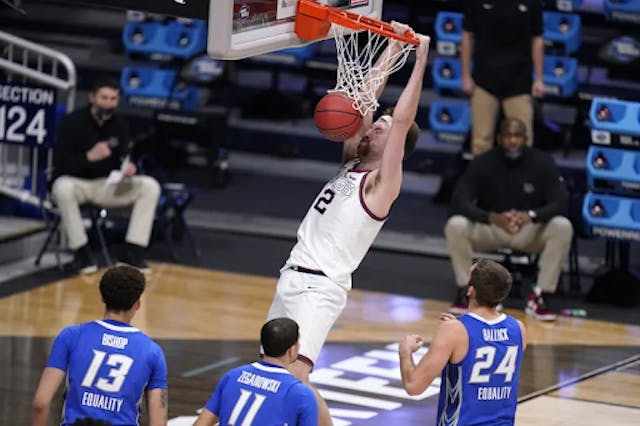 Source: Michael Conroy/AP
🎓🏀Gonzaga: The top-seeded 'Zags easily brushed aside fifth-seeded Creighton yesterday. Drew Timme (pronounced TIMMY) led the team in scoring for a second-straight game with an efficient 22-point performance, but three other 'Zags also scored in double figures. Teamwork makes the dream work.
Mama Timme's (featuring Drew's face) must be good luck. And we guess if three-time NBA champion is a fan of Drew's 'stache, it can stay.
Up next for the 'Zags? A fascinating freshman showdown tomorrow night between Jalen Suggs and No. 6 USC's Evan Mobley, who are both projected as top-five picks in the 2021 NBA draft. Let's show those SoCal boys who's boss.
🎓🥎🏐UW: No. 6 UW softball wrapped up a four-game series against No. 14 Arizona State yesterday, winning two. After the Dawgs dropped the first two games (including this ), their bats heated up to score 25 cumulative runs over their last two dates with the Sun Devils. That's more like it.
The softball team wasn't the only Husky squad on a wild ride. No. 8 UW volleyball battled through and took a marathon third set 33–31 (!!!) yesterday en route to the weekend series sweep over Stanford. What a .
🏀
🏈
🥎
Seattle: Everyday we're shuffling
March 18, 2021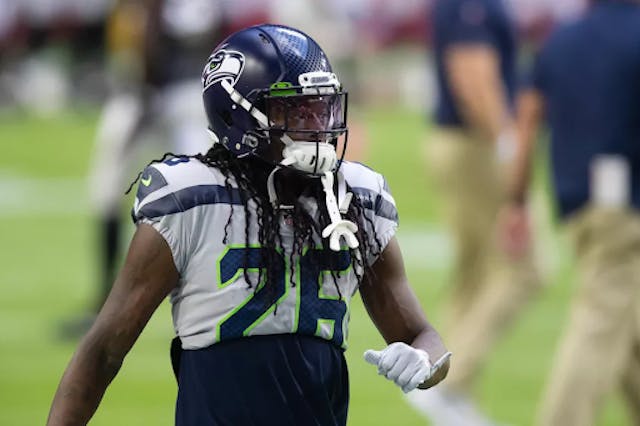 Source: Billy Hardiman/USA TODAY Sports
🏈Seahawks: While the Seahawks never seriously entertained the idea of trading QB Russell Wilson, we still breathed a sigh of relief to see shut the door. Better news? The 'Hawks traded a 2021 fifth-round draft pick to the Las Vegas Raiders for offensive lineman , picking up some protection that Wilson so desperately craves.
But the Griffin twins might both be gone. Although the 'Hawks were reportedly close to re-signing him, top CB Shaquill Griffin to Seattle for Jacksonville. No official word yet on Shaquem, but he's to leave too. Sad.
🥎🏀College: No. 6 UW softball swing into Pac-12 action with a against No. 7 Arizona starting tomorrow at 9 p.m. ET/6 p.m. PT. The Huskies lost the last time the teams met, but there's nothing the Huskies do …
...especially if pitcher Gabbie Plain is in the circle. In her 16 appearances this season, she recorded 139 strikeouts and allowed just six runs. Superstar.
P.S. The tip off March Madness on Saturday. It's championship season, baby.
🏀
🥎
🏐
Seattle: We write wins not tragedies
March 15, 2021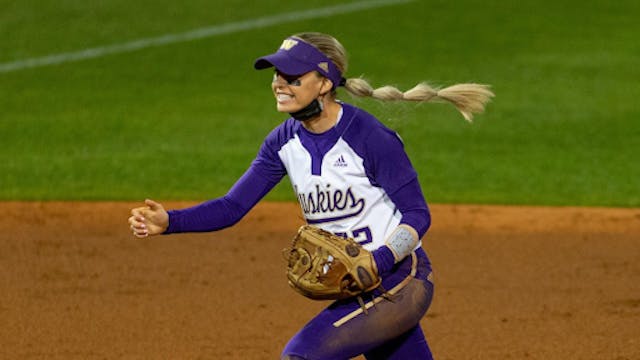 Source: Red Box Pictures
🏀MBB: Surprise, surprise...Gonzaga was named the top overall seed and top dog in the West Region in yesterday's March Madness selection show. They'll face either Appalachian State or Norfolk State in the first round on Saturday.
🥎🏐UW: No. 8 UW softball finished the Husky Classic undefeated, taking down Portland State 5–2 in yesterday's rainy affair to wrap up their non-conference slate. Now it's time to face opponents in the Pac-12, one of the toughest softball conferences in the nation. Here. We. Go.
The UW women's volleyball squad (also ranked eighth) served up victories of their own, concluding a weekend series sweep over USC yesterday. Middle blocker Lauren Sanders , posting 10 blocks. Dubs up.
🏀
🥎
Seattle: Surviving and thriving
March 11, 2021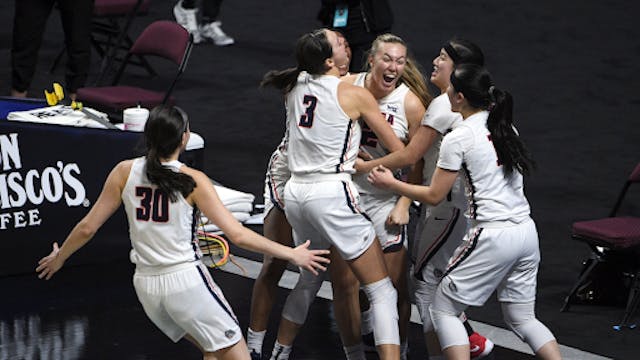 Source: David Becker/AP
🏀Gonzaga: In a rare occurrence, we were nervous wrecks watching the top-ranked Gonzaga men on Tuesday. But they managed to pull through, overcoming a surprising 14-point deficit to take down BYU. rose to the occasion, draining back-to-back three-pointers in the final two-and-a-half minutes to keep the 'Zags undefeated. Don't call it a comeback.
The Gonzaga women provided their fair share of excitement as well, with Jill Townsend nailing to lift the 'Zags to their first WCC tourney title since 2018. had shades of written all over it.
With their tickets officially punched to March Madness, the Gonzaga men and women can sit back, relax and wait until Selection Sunday and Monday for their opponents.
🥎UW: No. 8 UW softball is home at last: for the first time in two years, they'll play at Husky Softball Stadium. Formidable pitcher and the Dawgs will host local foe Seattle U tomorrow at 8 p.m. ET/5 p.m. PT. East, west, home is best.
🏀
🥎
LA: Are you a better athlete than a seven-time Super Bowl champ?
March 11, 2021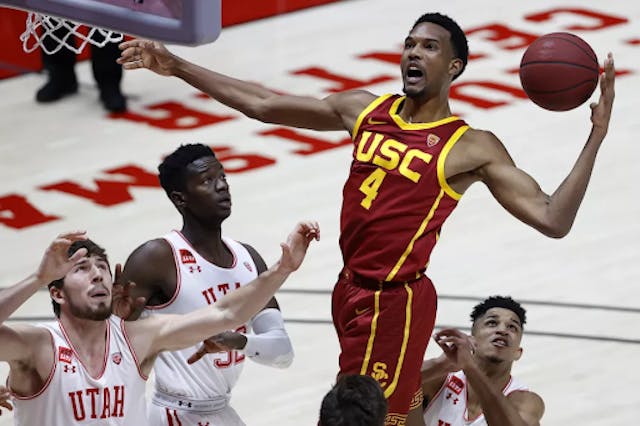 Source: Jeffrey Swinger/USA TODAY Sports
🏀MBB: It's the men's turn to try their luck at the Pac-12 Tournament, with No. 24 USC facing off against Utah tonight at 8:30 p.m. ET/5:30 p.m. PT. The Trojans will lean on Evan Mobley, who was the Pac-12 Player of the Year, Freshman of the Year and Defensive Player of the Year.
The only other guy in a major conference to achieve this triple threat? Oh, just someone named Anthony Davis…
🥎Softball: No. 3 UCLA softball — featuring "the most dominant athlete in the Brady family", (who are we to argue with her ?) — will host UCSB in a today starting at 5 p.m. ET/2 p.m. PT. We're counting on Brady to deliver more home run blasts.
Besides Brady, the 2019 defending national champs are absolutely loaded with talent. Team USA Olympians Rachel Garcia and Bubba Nickles are back at UCLA after . Damn.