🏎
🏈
⛳
🏒
Sports Quick Hits: October 25th, 2021
October 25, 2021
Source: Mark Thompson/Getty Images
🏁Racing: Everything's bigger in Texas, including margin of victory. The Brit claimed her second consecutive title with a dominant first-place finish at the Circuit of the Americas this weekend.
⛳️LPGA: , but South Korea's Jin Young Ko held on to win the BMW Ladies Championship yesterday, with a playoff hole victory over compatriot Hee Jeong Lim. With the win, Ko is expected to overtake American Nelly Korda and become the new world No. 1.
🎓🏈College: Five ranked teams lost in Week 8, bringing some movement in the new . The wildest game of the week? Unranked Illinois' nine overtime (not a typo!) over previously ranked No. 7 Penn State. We're tired just thinking about it.
🏒Hockey: In the first of nine USA vs. Canada tuneup games leading up to the Beijing Olympics, Team USA women's hockey lost 3–1 to Canada on Friday. Fortunately, the squad's back in action tonight at 7 p.m. ET. Sounds like redemption to us.
🏈
🏀
🏒
Sports Quick Hits: October 20th, 2021
October 20, 2021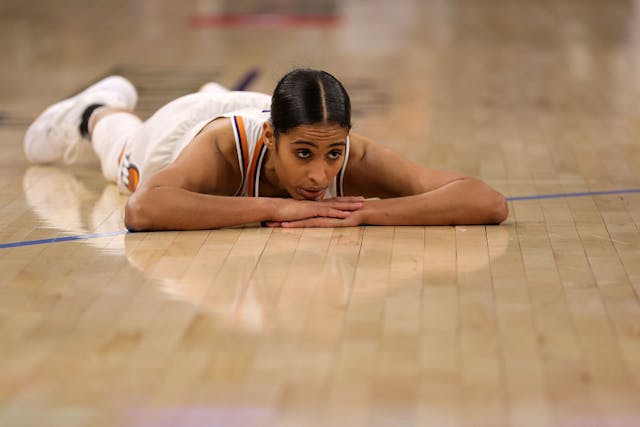 SOURCE: STACY REVERE/GETTY IMAGES
🏀WNBA: After losing the W title to the Chicago Sky on Sunday and skipping out on the postgame press conference, the Phoenix Mercury have been fined $10,000 for violating league rules. That'll set them back.
🏒NHL: On Monday, San Jose Shark Evander Kane was suspended for 21 games (about a quarter of the season) for submitting a fake vaccination record to his team and the league. C'mon man.
🎓🏈NCAA Football: Five of Washington State's football coaching staff — including head coach Nick Rolovich — were fired on Tuesday after refusing the COVID-19 vaccine (which is mandated for all state employees).
So congratulations to former defensive coordinator and new interim head coach Jake Dickert, who has a vaccine and has a Division I team to run! Good things come to those who get vaccinated.
🏒

NHL Season Preview

October 12, 2021
SOURCE: BILL WIPPERT/NHLI VIA GETTY IMAGES
QUOTE OF THE DAY
If you're not trying to be 82-0, you're not trying. That's what you're supposed to do — win.
— Former Ottawa Senators head coach John Paddock, on the reason for the season. Hashtag winning.
⚙️ Season setup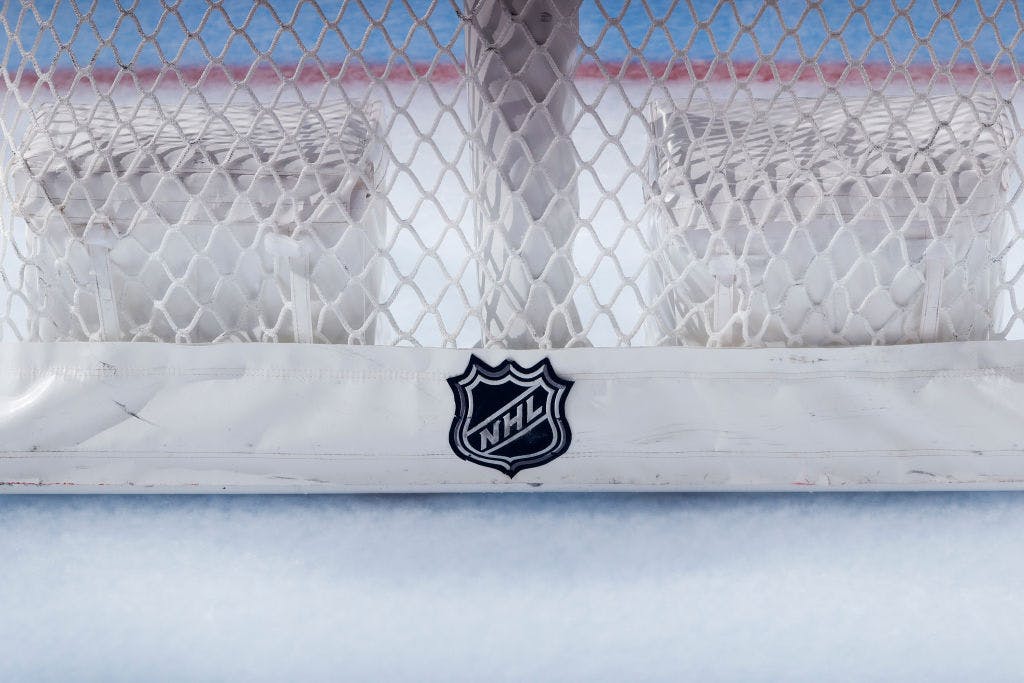 And now, back to your regularly scheduled programming. The NHL is returning to its October-to-April regular season after running January to July last season (so weird), and all 31 teams — plus one newbie — are ready to get the party started.
The league is also returning to its pre-COVID-19 alignment, with teams split between the Eastern Conference (EC) and Western Conference (WC), then further split into divisions: the Atlantic and Metropolitan in the EC and Central and Pacific in the WC.
It's not all same same but different, though. With the addition of the Seattle Kraken to the Pacific, the Arizona Coyotes are moving to the Central Division, giving each division eight teams for the first time ever. We love equality.
Over the next six months, each team will play 82 games — 41 at home and 41 away — to rack up points in the official standings: two points for a win, one point for an overtime loss and a big ol' goose egg for a regulation time loss.
The top three teams in each division move on to the postseason, along with the two next-best in each conference, for a total of 16 teams battling for the greatest trophy in sports. Iconic.
🏆 Reigning champs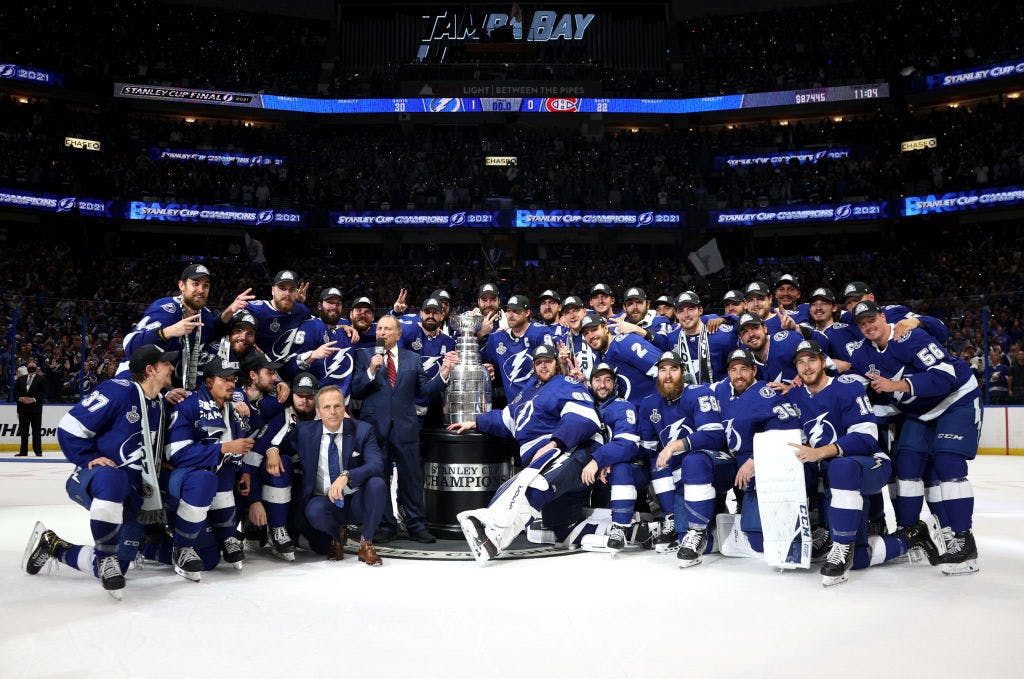 Tampa Bay Lightning: The Stanley Cup has been hanging out in Champa Bay for two straight years, thanks to back-to-back wins from captain Steven Stamkos and the boys. Ahead of both wins, the Lightning entered each season as favorites to take the Cup, and many are already predicting another win. Third time's the charm?
To get a three-peat, the Lightning will have to rely on their depth. They don't have a ton of star players, but they have lots of solid ones, and any team is as good as the sum of its parts. Luckily, most of last year's core roster is returning.
Of note, goalie Andrei Vasilevskiy — who won last year's Conn Smythe Trophy, awarded to the playoffs MVP — will be back on the ice, as will Stamkos, Victor Hedman, and the most hated man in Montreal, Nikita Kucherov.
💪 The contenders
Colorado Avalanche: Many picked the Avs to win the Cup last year, and despite an early second-round exit from the postseason, the latest odds also have them favored to win it all this year.
That's mainly due to their stacked defense, brickwall goaltending and strong offense, including their top line of Nathan MacKinnon, Mikko Rantanen and Gabriel Landeskog…so basically they're perfect.
Vegas Golden Knights: The biggest question mark in Vegas this season will be goaltending. They traded away star netminder Marc-André Fleury in the offseason, signed former Winnipeg Jet backup Laurent Brossoit, and named Robin Lehner — who's been making off-ice headlines lately — as their starter. Lots of movement for a Stanley Cup contender.
Still, they have a solid core, with captain Mark Stone — who led the team in points last season — and vet Max Pacioretty — who racked up 24 goals — returning to lead the team to a fifth consecutive postseason.
Toronto Maple Leafs: Sorry Montreal Canadiens fans, but the Leafs are favored to be the top Canadian team again this season…and according to some projections, the second-best team in the league.
👀 Storylines to watch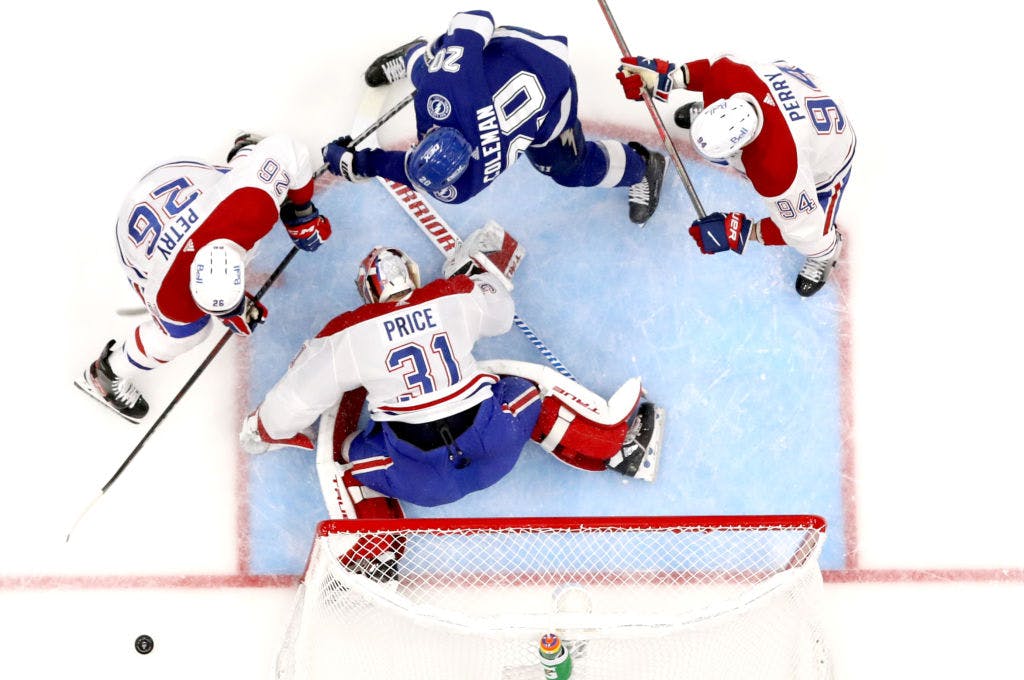 Health and wellness: Montreal Canadiens goalie Carey Price is taking some time off to focus on his mental health, Buffalo Sabre Jack Eichel is still fighting for treatment for a herniated disc, and Golden Knight Robin Lehner is trying to use his past experiences to make health and wellness a priority in the league.
For more on Lehner's push for better, check out last week's episode of The GIST of It.
COVID-19: With a projected 98% vaccination rate among players, COVID-19 shouldn't play as much of a role as it did last season. Still, there are a few vocal unvaccinated players who could cause some issues, especially with frequent travel between Canada and the U.S.
New kids on the block: The Seattle Kraken are the first expansion team since the Golden Knights entered the scene in 2017. Vegas' roster of misfits selected from other teams proved to be powerful right from the start, making the postseason every year of their existence, and even getting to the Stanley Cup Final in their first year. Will Seattle be as luckygood?
📺 How to watch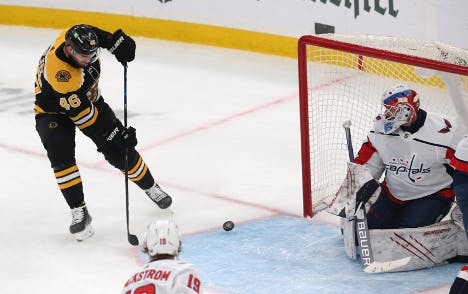 Buckle up, it's going to be a long season. Check out the full schedule here and then get set to watch tonight's opening game between the Pittsburgh Penguins and Tampa Bay Lightning at 7:30 p.m. ET. We repeat: It's the best game you can name.
🏀
🏒
⚾
🏆
🏈
The biggest trades in sport history
October 03, 2021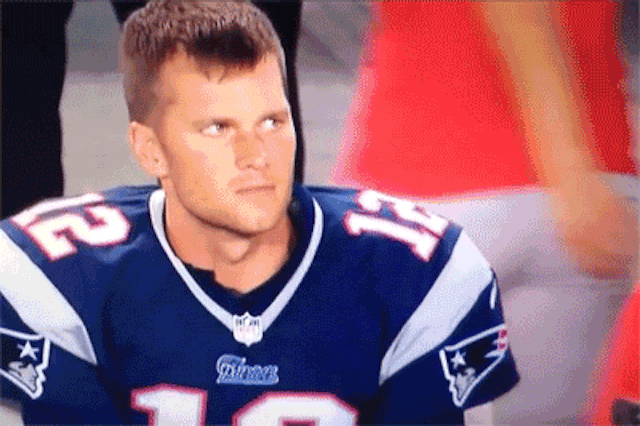 SOURCE: GIPHY
Not only is today October 3rd (hi, Aaron Samuels), it's also the day Tampa Bay Buccaneers quarterback (QB) Tom Brady makes his highly anticipated return to Foxboro after leaving the New England Patriots for the Bucs...and then winning the Super Bowl with his new team.
So today we're highlighting some of the biggest and most shocking trades and free agency signings that still haunt loyal fanbases to this day. Let's scroll.
QUOTE OF THE DAY
It's like when your high school friends meet your college friends 😬
— Brady's response on Twitter when the NFL announced tonight's game earlier this year. Yeah, it'll be something like that...
🏀 The Decision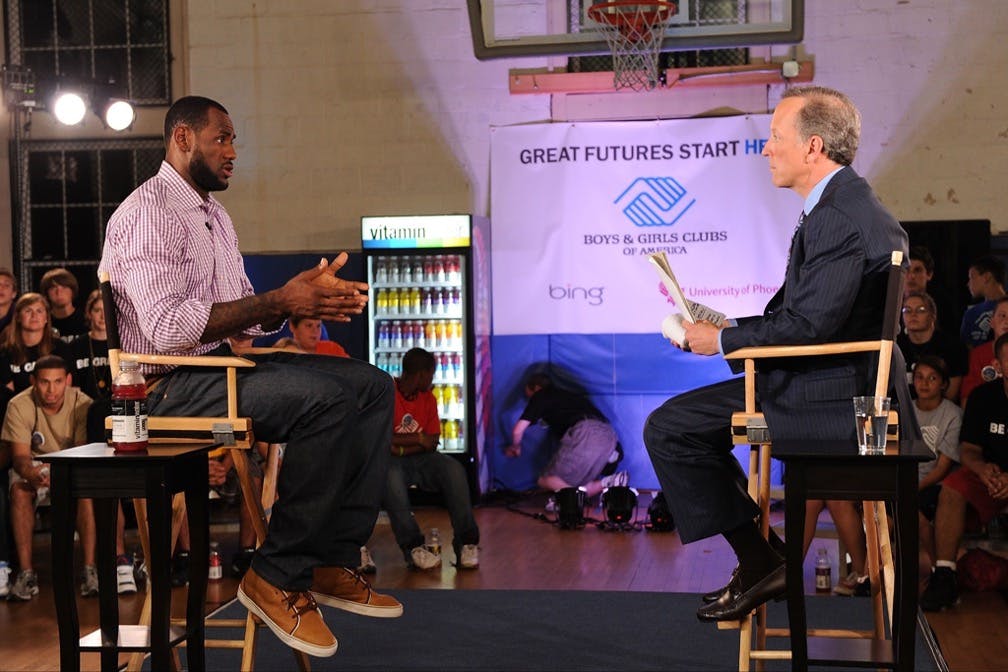 Perhaps the most infamous free agency signing occured back in 2010 when NBA star LeBron James signed with the Miami Heat instead of returning to his hometown team, the Cleveland Cavaliers. His announcement was met with fanfare, fury and even flames.
In 2003, the Cavs selected the Akron, Ohio native with the No. 1 overall draft pick. James won plenty of hardware in Cleveland (like Rookie of the Year, MVP and NBA All-Star), but never a championship title.
So, in 2010 he controversially decided to "take [his] talents to South Beach," joining forces with superstars Dwyane Wade and (former Toronto Raptor) Chris Bosh to form one of the game's most elite Big Threes.
The Heat went on to make three NBA Finals appearances in four years, winning back-to-back titles in 2012 and 2013. But in 2014, after losing in the Finals, James was a free agent once again and decided to move back to Cleveland, bringing one title home to the Cavs in 2016.
Of course, James changed teams once again, joining the LA Lakers in 2018 and leading them to the NBA "bubble" title in 2020.
And while James turning his 2010 free agency decision into a 75-minute TV spectacle is often made fun of, what's lost is that he raised over $2 million for the Boys & Girls Clubs of America during the program. Now that's why he's the King.
🏠 Who says you can't go home?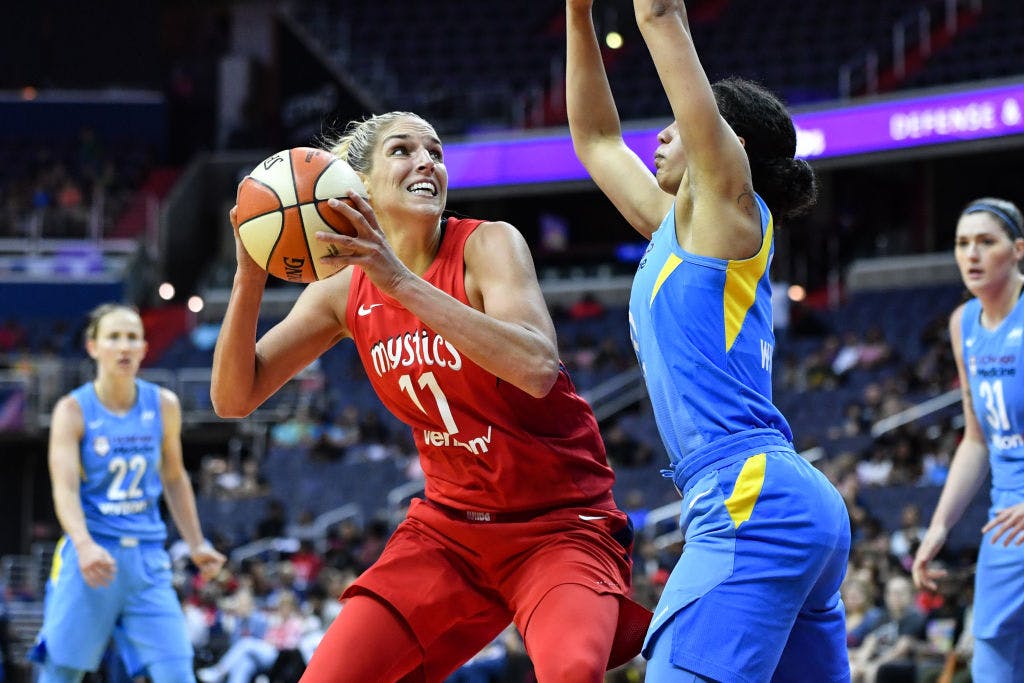 There's been no shortage of blockbuster moves in the WNBA's 25-year history, and the 2017 trade which sent Elena Delle Donne (EDD) from the Chicago Sky to the Washington Mystics is certainly one of the biggest.
The Sky selected EDD No. 2 overall in the 2013 draft. She won Rookie of the Year, three consecutive All-Star nods from 2013 to 2015 and her first MVP award in 2015.
But EDD reportedly grew unhappy playing in ChiTown. So, in exchange for Stefanie Dolson, Kahleah Copper and the No. 2 pick in 2017, the Sky sent their star to the Mystics, closer to her home state of Delaware.
In Washington, EDD led the Mystics to their first franchise semifinals appearance in 2017, first finals appearance in 2018 and first title in 2019. Oh yeah, and she was named the league MVP in 2019. What a homecoming.
Speaking of, former LA Sparks star Candace Parker's move to the Sky earlier this year was the latest major W move. A Chicago native, Parker is currently on the hunt for her second WNBA title and first with her hometown team. There's no place like home.
⚾️ The Curse of the Bambino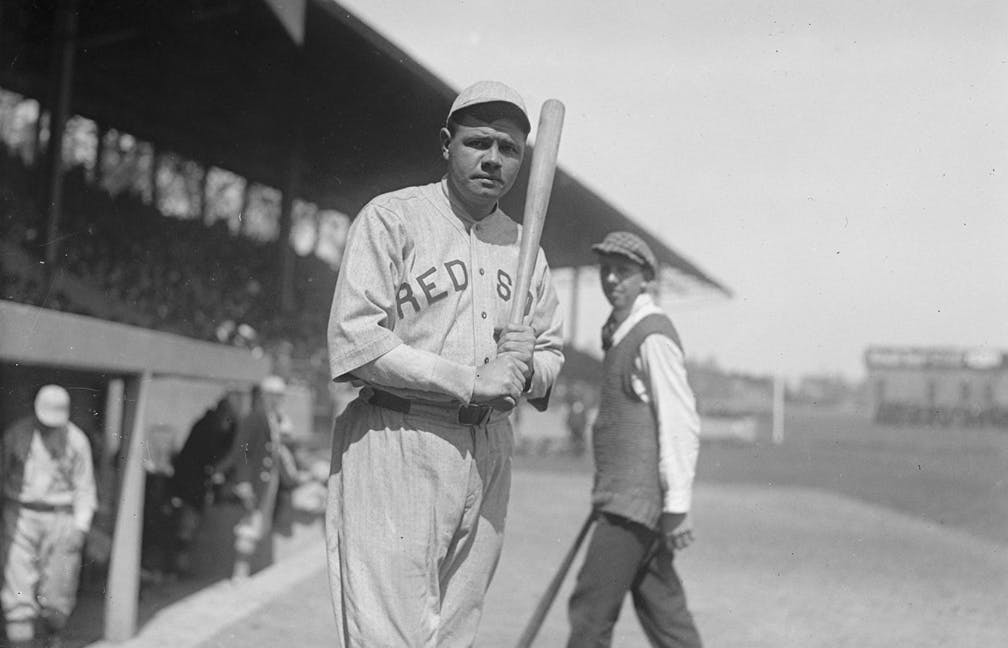 For baseball's biggest trade, we have to go all the way back to 1920. Last week, we covered the comeback that broke "the Curse," so this week, we're diving into its origin story.
Before LA Angel Shohei Ohtani, Babe Ruth was baseball's original two-way star. Led by the young Babe, the Boston Red Sox won three World Series titles in four years, hoisting the trophy in 1915, 1916 and 1918. Ruth continued to dazzle during the 1919 season, leading the league in RBI all while pitching for the team, too.
Despite their success with Ruth, Red Sox team owner Harry Frazee shockingly announced in January 1920 that the Babe would be traded to Boston's archrival, the NY Yankees. *gasps*
You might be thinking, surely the Sox received a great trade for the superstar. Nope. Boston sold Ruth to NY for a mere $100K (about $1.3 million today), which Frazee reportedly used to finance a Broadway play. How's that for a curtain call?
The trade's aftermath still haunts Sox fans to this day. Ruth went on to win four World Series titles with the Yankees and set countless baseball records before retiring as one of the greatest players the game had ever seen.
Meanwhile, Boston experienced an 86-year World Series title drought post-Ruth, which is commonly referred to as "the Curse of the Bambino." Spooky.
🏒 The Trade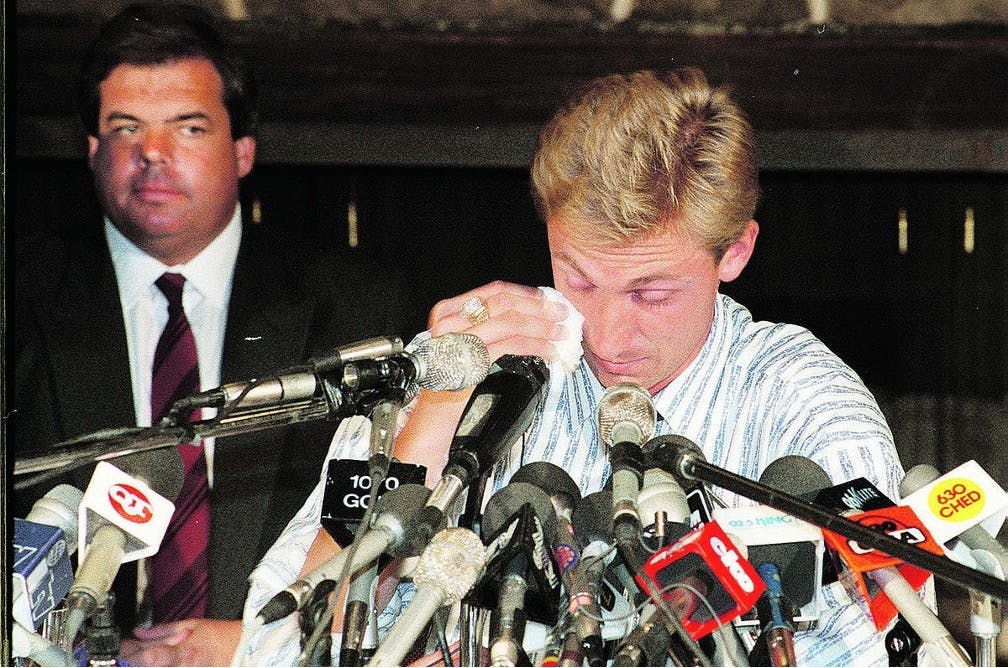 No list of league-altering sports transactions is complete without the NHL deal known simply as "The Trade," which sent "the Great One" Wayne Gretzky to the LA Kings just three months after he won the 1988 Stanley Cup with the Edmonton Oilers.
Gretzky's status as a hockey legend was already solidified. He had won the Hart Trophy (NHL's MVP award) in eight consecutive seasons, the Conn Smythe trophy (playoff MVP) twice and four Stanley Cups.
Naturally, LA wanted in. In August 1988, it was announced that Gretzky and two of his Oilers teammates were California-bound in exchange for two Kings players, draft picks and $15 million.
While Kings fans celebrated, Canadians mourned. One member of Parliament proposed that the government pass legislation to block the trade. Ahead of Gretzky's tearful goodbye press conference, the Oilers owners even offered to call off the trade, but he refused.
While he didn't lift another Stanley Cup, Gretzky did go on to win his unprecedented ninth Hart Trophy in his first year with the Kings. He's also largely credited with popularizing hockey in California.
As for the Oilers, they did win the 1990 Cup without Gretzky, but fans will never forgive GM Peter Pocklington for letting "the Great One" become the one that got away.
🏈 The Return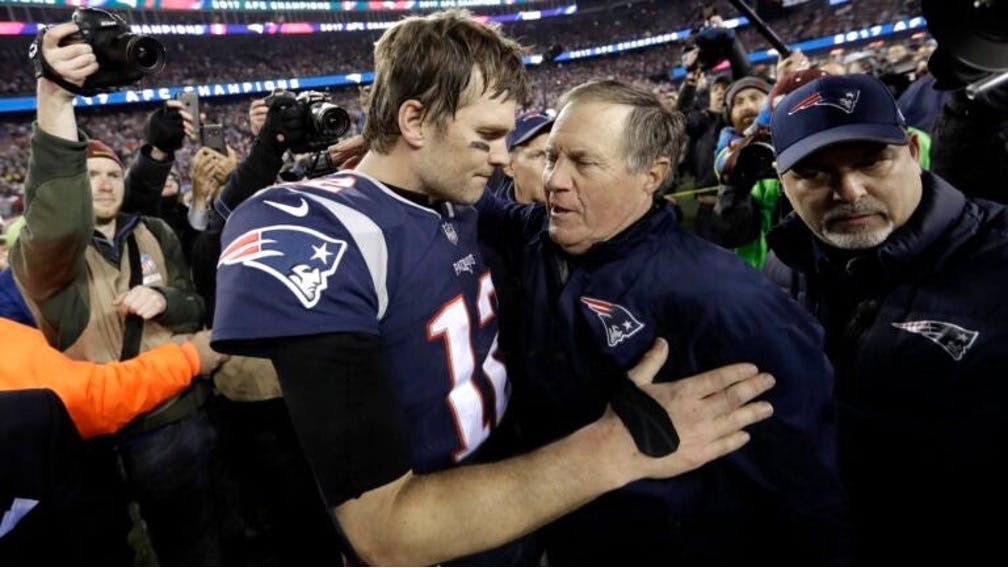 Of course we have to end things with the man of the hour, GOAT Tom Brady. After being drafted 199th overall (during the second to last round, still shocking) in the 2000 NFL Draft, Brady made his Patriots debut in November 2000.
He went on to lead the Pats to nine Super Bowl appearances, winning six times. It was a dynasty.
But after losing in the 2020 AFC Wild Card game, Brady had a marvelous time ruinin' everything decided it was time for a change. In March 2020, the GOAT signed with the Buccaneers, ending an epic 20-year career with the Pats and breaking the hearts of New Englanders everywhere.
Their hearts were further shattered when another former Pat — tight end Rob Gronkowski — came out of retirement to join forces with TB12 in Tampa Bay. The duo poured extra salt in the wound when they won the Super Bowl in February.
So how will New England fans welcome their beloved QB when he makes his first return to Foxboro tonight? Tune in at 8:20 p.m. ET on NBC in the U.S. or CTV2, TSN and RDS in Canada to find out. Getcha popcorn (and your tissues) ready.
🏈
⚾
🏒
🏎
Sports Quick Hits: September 8th, 2021
September 08, 2021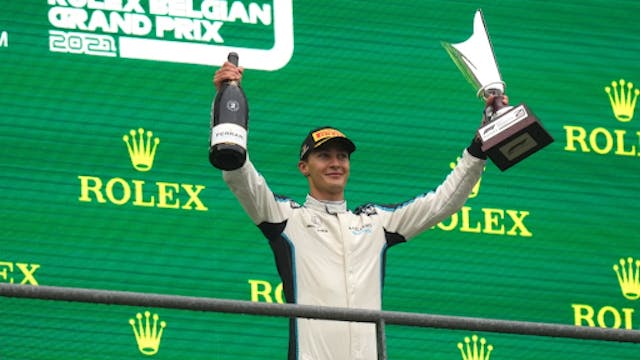 Source: Francisco Seco / AP
🏎F1: The worst kept secret in motorsport is finally out in the open. A day after Valtteri Bottas announced he was leaving his longtime team Mercedes to join Alfa Romeo next season, Mercedes and Lewis Hamilton's future teammate.
🏒Hockey: The NWHL got a facelift, and we have.... The league announced its rebrand yesterday, complete with a new name — the Premier Hockey Federation (PHF) — and a new logo, but they have yet to announce a change to its , a plan for increasing player salaries or a way to improve TV coverage. Plenty of work yet.
⚾️Baseball: Like father, like son. Toronto Blue Jay Vladimir Guerrero Jr. hit his 40th home run (HR) of the season on Monday, making him and his dad — former Montreal Expo Vladimir Guerrero Sr. — the second father-son pair in MLB history to hit the 40 HR mark. Apple meet tree.
🏈College: The first of the college football regular season (not including Week 0) was released yesterday, and Clemson is out of the top four for the first time since 2017, while Georgia jumped three spots to No. 2 behind No. 1 Alabama. Let the cupid shuffle begin.