🏒

⚾

🏀

🏈

Guess who's (maybe) back, (maybe) back again?

May 28, 2020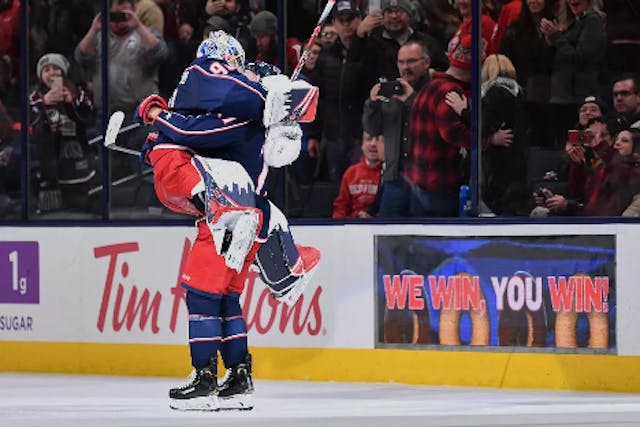 JAMIE SABAU/NHLI VIA GETTY IMAGES
The GIST: The NHL is the first pro league in North America to give us hope a real, detailed plan for returning to play. Meanwhile, the MLB is disrespecting its players, the NFL is wearing rose-colored glasses and the NBA is stringing us along. Does this situation remind you of a rom-com or what?
LOL it does. So, what's the NHL's plan?: Basically exactly what we reported on Monday (we're so ahead of the times!). On Tuesday, NHL commissioner Gary Bettman announced that the regular season is over and 24 teams will play in an unusual Stanley Cup playoff scenario. No word on when (or if) it will start, but the league has promised thorough safety and testing measures when it does.
Bettman also confirmed the league will use two hub cities (one for each conference) with seven US cities and three Canadian cities in contention to host. Due to international travel restrictions, NHL deputy commissioner Bill Daly all but confirmed they'll likely play in the US, but that hasn't stopped the Alberta government from trying to host in Edmonton. Shoot your shot!
Any other NHL news?: With the regular season officially over, the end-of-season awards can be decided! The Art Ross Trophy, which is won by the player with the most points (one point for each goal and assist), will go to Edmonton Oiler Leon Draisaitl (pronounced DRY-SIGH-TULL), after he put up 110 points in just 71 games. Impressive.
New (again) dad Alexander Ovechkin of the Washington Capitals and Boston Bruin David Pastrnak will share the Maurice "Rocket" Richard Trophy for most goals after they each tallied 48.

And the Boston Bruins are the Presidents' Trophy winners after "finishing the season" (quotes because did they really though?) with the most points (two points for a win, one point for an overtime loss).
So what's up with the MLB?: On Tuesday, they submitted their official return-to-play proposal to the MLB Players Association (MLBPA), and the MLBPA is having none of it. The MLB proposed some pretty drastic cost-cutting measures that would dramatically decrease players' salaries.
Sure, these guys already make a ton of money and we get that everyone has to make some sacrifices nowadays, but the league may have taken this one too far. They're suggesting a paycut of anywhere between 47 and 77 percent to players' salaries, depending on their original salary amount.
Where's the NBA at?: Let's pop them under the TBD column. There was talk that the Disney World plan could be finalized during tomorrow's weekly Board of Governors meeting, but it's looking like we might need to wait a little longer for confirmation. And there are new reports that play could start up in late July, but no one's confirming anything.
NBA commissioner Adam Silver said he'd have an answer for us by June 1st, so be sure to check in with us again on Monday.
Any other comeback plans?: The NFL still has time before September kickoff, but they're planning on having fans in the stands by then. Uh, we'll see how that one goes. The WNBA has finalized their rosters, the CFL has given the go-ahead for all teams to open practice facilities, and MLS is letting their players practice again...but only if they want.
🏀

🏒

Get'cha head in the game

May 25, 2020
BRUCE BENNETT/GETTY IMAGES
The GIST: The NBA's and the NHL's plans to return to play are well underway, and with the players' associations now giving the go-ahead, we could be in for a summer of intense action. So much for summertime sadness.
What's the NBA's plan?: On March 11th, the NBA was the first professional league in North America to suspend play, after Utah Jazz Rudy Gobert tested positive for COVID-19. Now the league is looking to resume with a single-site scenario in Orlando, Florida.
The NBA and the National Basketball Players Association are in talks with Disney to host a tournament at the ESPN Wide World of Sports Complex. The huge complex (we're talking 220 acres of sports) has enough facilities for teams to practice and play and plenty of space to house all players and necessary staff. Oh, Mickey, you are so fine.
Would they finish the regular season or jump to playoffs?: No one knows just yet. Most teams had played about 65 regular season games when they suspended play, but many TV broadcasting contracts require teams to play a minimum of 70 games. If the NBA chooses to skip right to the playoffs, teams could be out a lot of money.
And the NHL?: The NHL followed the NBA's lead, suspending their regular season on March 12th, and are now organizing their 24-team back-to-play plan. The proposed format will have the league jump right into the Stanley Cup Playoffs (though they'll be a bit different than the normal playoffs) and teams will be seeded based on their points percentage as of March 12th, excluding the bottom seven teams in the league (sorry, Ottawa fans!).
The top four teams from each conference (eight in total) will get a bye to the second round, leaving the remaining eight teams in each conference to compete in a best-of-five series in the first round of playoffs. The league has discussed the idea of using hub cities to host each conference, so they'll need to decide how and where the final round, which will feature the best team from each conference, will play out.
So how likely are we to see these tournaments?: It's looking pretty good. On Friday, the US government announced a travel ban exemption that would allow any foreign athlete to enter the US for the purpose of competing. And (for better or worse) many American states are relaxing their pandemic restrictions, meaning all foreign players can return to their market cities and most can start practising again.
The Canadian government has yet to issue any similar exemptions, so the likely scenario has all competition playing in safe "bubble" cities south of the border. But since these games will be spectator-less anyway, we're totally fine watching from home with some microwave popcorn.
🏒

⚾

🎾

⚽

So tell me what you want, what you really, really want

May 21, 2020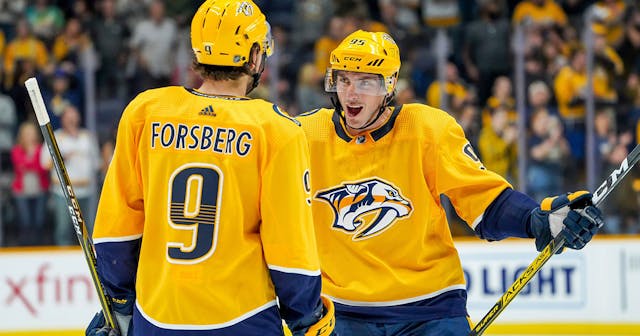 ASSOCIATED PRESS
The GIST: There has been a lot of talk over the past few months about the leagues and teams working hard to get their players back in action, which makes us think: what do the players (really, really) want?
NHL: According to Nashville Predator Matt Duchene, most NHLers just want to stay healthy. In an interview this week, Duchene was adamant that the business side of the game isn't more important than the health and safety of its players, a sentiment that seems to be felt across the board. Preach, baby.
Duchene is also hopeful for a traditional playoff format, saying, "You don't want to have a COVID Cup," alluding to the idea that the team who wins this season's Stanley Cup — if the season can't be played out in full — will forever have an asterisk beside it. He's totally right: nobody likes an asterisk.
MLB: The league has come out with a 67-page health and safety "return to play" rulebook, and according to Colorado Rockies outfielder and four-time All-Star Charlie Blackmon, he and his fellow players want to get back on the diamond and are ready to follow those rules. He argues that America needs baseball in the summer (not, not true) and he's confident that the MLB will do the right thing.
Blackmon's exact words were: "I think I can trust our guys...I think we can be trusted not to go to the mall and lick other people's faces." We guess they're lucky Brad Marchand doesn't play baseball.
WTA: Doing her best Kevin McCallister impression, Canadian tennis doubles phenom Gabriela Dabrowski said in an interview this week that she's not afraid of contracting the virus, saying, "I don't live my life in fear," but doesn't want to put her fellow tennis players at risk. She's happy to wait until the WTA gives the all-clear to get back in the game. Respect.
EPL: The English Premier League's (EPL) "Project Restart" has at least one vocal opponent: Watford FC captain Troy Deeney. He decided that he wouldn't be practicing with his team, saying, "I don't want to put my son in danger," referencing his five-month-old who has breathing problems. Very, very fair.
And Deeney's a trendsetter. This week, the EPL conducted 750 COVID-19 tests and six tests came back positive, including three from Watford. Now some of Deeney's teammates are skipping practice too, and if Watford can't field enough players, it could halt the EPL's entire plan.
🏒

Jayna Hefford Pt 2

May 19, 2020
After our first interview with Hockey Hall of Famer and five-time Olympian Jayna Hefford (NBD) in August 2019, we recently re-connected with the current Operations Consultant for the Professional Women's Hockey Players' Association (PWHPA) to follow up on how things are going during this "gap year" and what's next for women's hockey.
Lexie, at The GIST (TG): So! A lot has happened between the CWHL folding in May, and where the PWHPA is now. What has surprised or excited you the most this year?
Jayna Hefford (JH): First, taking a look at our partner profile and seeing the support we've received from companies who haven't traditionally been in women's hockey and have stepped up in really big ways is exciting (Editor's note: adidas, Budweiser Canada, Secret, the NHLPA and others recently stepped up as of the PWHPA this year). That's big, and has happened in such a short amount of time.
The second thing that excites me is looking back at the . We went from four of our players being invited to participate in the skills competition (Editor's note: I mean, can you really forget Kendall Coyne-Schofield or #PayDecker?) last year, to 20 PWHPA players this year playing in a dedicated 3v3 game. That alone is progress, but seeing the women skate out with an NHL crest on their jersey was significant. The NHL could have put a Maple Leaf or stars and stripes on the players' jerseys, but the choice to put their NHL logo on these women means they really stand behind us.
TG: That is a great point about the message of support sent by the NHL with putting the PWHPA players in their jersey.

TG: Looking forward, two of the next big stops for the PWHPA are in and . What has that support looked like from the NHL teams there, and how much of a difference does that make?

JH: These are really big ones for us. In Philadelphia (February 29th - March 1st), we're working with Flyers Charities, and in Arizona (March 6th - March 8th) we're working entirely with Coyotes organization.
This is really important for us, because we believe this is what the women's game needs. For our sport to be successful, we need infrastructure, we need marketing, and we need access to these resources to effectively market the women's game in a way we'll see results from.
Philadelphia from the beginning has been incredibly engaged and is very ingrained in women's hockey and wants to see the growth, and it shows. With Arizona, the Coyotes came to us, and they've been really excited to bring the women's game there. Southern markets in hockey in general have had to work really hard to drive their fanbases, so they know the work that growing the game takes.

We saw that similar understanding in Anaheim earlier this month where a record was set for the largest attendance for a women's hockey game in the U.S. So the Coyotes are very engaged and they have been from the beginning. They have a great minor girls' organization and they know the importance of bringing the women's game, and its players, to their young girls and the next generation of female hockey players.
So moving towards more of these styles of events where we partner with the NHL clubs is big for us. We've always known we need infrastructure and proper resources to be successful.
Image c/o @PWHPA
TG: Speaking of the attendance record set in Anaheim for the biggest crowd EVER to watch women's hockey on American soil (yes!), what does that say for the PWHPA and opportunities moving forward?
JH: Our goal is always to try to grow the game globally (Editor's note: On Monday, the PWHPA their recently announced first trip outside of North America to Japan), but with most of our players in North America, we're really focused on these markets.
But the thing is, the work that Anaheim put in to market that event is a direct correlation to the results. Women's sports are underrepresented in media and under resourced in administration, marketing, and beyond. So when you have those resources in place, that's when you see direct results with attendance and revenue.
Hats off to Anaheim and their efforts from the beginning. They upped their marketing efforts, ran in-game promotions, leveraged their players alongside the national players, and it all paid off. They had a goal to set the record for the biggest attendance, and they did, but that was not by chance.
So, that's the key point. They were committed to growing the game. And when the appetite is there and you have the necessary resources and put the work into it, that's how you see success. That's what we need.
TG: Very, very true. Now that it's almost been a full traditional hockey season of operating the PWHPA, what have been the biggest learnings for you?
JH: It's really around how the conversation has changed. When the CWHL folded we unfortunately had to go through a difficult time of sorting out what was the best way forward with women's hockey. We learned that a lot of people do care and really want to see the sport grow. So we want to continue to grow it.
Through women's hockey, we can develop more female leaders, and keep girls in sport longer. So what we're doing is bigger than just hockey. We can influence society in a positive way, and we've had partners jump on who recognize that. For us, we aren't saying women should make the same money as men right now, that's not where our fight is...but we believe in equal opportunity and investment in sport and that all comes back to resources and infrastructure. In women's hockey, we've never been given that opportunity. The quality of our product and performance has been there, but we haven't had the infrastructure and resources to get it where it needs to be.
TG: Absolutely. That's such an important distinction, and a conversation that's been coming up a lot lately across women's sports, where equality in sports doesn't just mean equal pay.

JH: Yes. And every sport is in a different place, and having different conversations. Right now, women's soccer is at a point in their sport where their fight is around pay equity. That's where they are and what they deserve.
Women's basketball is still growing. The WNBA commissioner was asked, "how do you invest when you're not making money?" She responded, that question can just as easily be asked with men's sports. Because the fact is, many men's sports don't make money, or didn't make money. But when you put money and resources towards it, that's when you see growth, success and profits. Now, the WNBA is at a point where they're going to see an increase in revenue and performance which will all continue to grow the game.
Right now, we are behind those sports with our challenges and where we are in the process, but we want to get there. It all just starts with investment.
TG: So true. Now, looking forward, any idea what is next after this year? Any updates for the future of the PWHPA?
JH: We're in the middle of those conversations. Right now, we're just looking to continue to provide opportunities for players to play, and we'll go from there. This year we set the stage, so looking forward, the question is, "How do we get better? How do we do more events? How do we make our events better? How do we provide more opportunities for all of our athletes?"
That's a big thing for us because providing enough opportunities for all of our athletes in the PWHPA has been a big challenge. So, we want to do more of that (Editor's note: the PWHPA has over 200 players in its' association to account for). We want to try to build within the NHL and its organizations, and continue to see what kind of events we can run.
We can still do a lot better. But right now, we're trying to focus on short-term and continuing to improve. We don't know how long that short term is, but we're just going to keep working hard for the sport and players.
TG: When you look back a few months ago when you started with the PWHPA, are you more or less where you thought you would be at this point?
JH: The idealistic part of me thought maybe we'd be further along and talking more about a pro league with an established league, but realistically that's not happening overnight. That's where having a resource like Billie Jean King with us has been crucial, to help remind us that it's not going to happen overnight.
She shared a quote with us,
"When you leave history it feels long, when you read it it feels short."
It's a great reminder, and to think we could do this in less than a year and get to an established place, was unrealistic...but we are overall optimistic for the sport.
We all believe in hockey and the impact it can have on our current and future generations. So right now, we just continue to push, amplify the women's game and work to grow it.
That's #thegistof it.
Don't get The GIST's free twice-weekly newsletter yet? Let's .
🏒

Jayna Hefford

May 19, 2020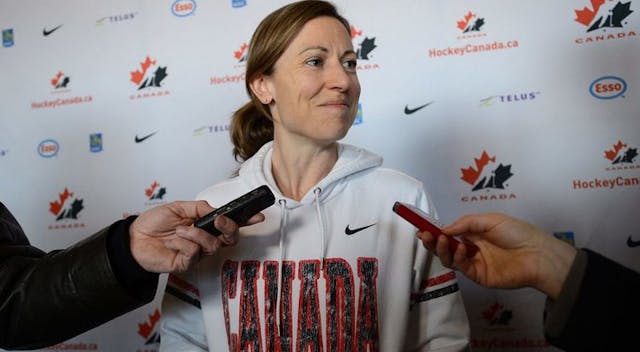 We recently had the opportunity to talk with Jayna Hefford about the status, and future, of women's hockey. Yes, that Jayna Hefford, the FIVE time Olympian who was recently inducted into the Hockey Hall of Fame. After playing and working in the (now defunct) Canadian Women's Hockey League (CWHL), Jayna recently assumed the role of Operations Consultant for the Professional Women's Hockey Players' Association (PWHPA), where the best female hockey players in the world have come together in solidarity to create a better future for the sport. Heck. Yes.
Let's get to our interview with Jayna:
Lexie at The GIST (TG): First off, why did you choose to lead the PWHPA and stay committed to women's hockey post-CWHL?
Jayna Hefford (JH): Well, I've been involved for so long because I have such a passion for the game and believe in its future. I want young girls in sports, hockey or otherwise, to have a place to compete.
After I finished with the CWHL, I followed along with what the players were doing and told the players that I'd help in any non-formal way I can. Then, this opportunity to become the Operations Consultant for the PWHPA came up after Kendall Coyne Schofield and Ilana Kloss called and said they needed to make a change and asked if I'd want to take over.
Honestly, it's really tough to say no to these players and people that I respect so much…so, to be able to come back in this capacity is something I'm excited about. The CWHL was exciting, and an important part of the process with the sport, but we knew something greater needed to be built. Now, I've never been more optimistic for the future of the game, and to be a part of the process to push the sport forward is really exciting.
TG: Really exciting times! What is something you wish more people understood about the #ForTheGame and PWHPA movement?
JH: Well, of course there are naysayers that think these women just want to be paid, but...
This movement is so much bigger than getting paid. It's about the next generation getting to see something they can aspire to.
When I was growing up I wanted to play in the NHL. And fortunately my dreams were always supported as a child, but the reality was, I was just never going to play in the NHL.
I have two daughters myself now, who have grown up knowing about women's hockey and that girls play, but it's important for all young girls to know that it's normal to want to be an athlete and to play women's hockey, and that there's great power in that. We've all seen the stats around successful women in business and their history in playing sports, so this is really about building a stronger generation and society as a whole.
TG: Absolutely. There's a huge opportunity here. How can fans support the players and the game?
JH: The biggest thing is...just show up. This hockey season, we'll have showcase series and exhibition games across North America. What everyone can do to help is to just be there and support these players so that these athletes can see all of these people there that believe in what they believe in.
So, just be a part of this movement in whatever way you can, big or small.
Because this isn't just about women's hockey. This is a movement to keep young girls in sports and to empower women.
The players leading this, I have such a respect for the leadership and courage they've shown, and I would love to see people to just make supporting them a priority.
And also, use it as a conversation piece for your kids, you know. This is about empowering girls and creating something for the future that they can see and aspire to. So, being there and supporting it can be a great conversation starter for parents with kids.
TG: For sure. Just showing up seems so simple. But so necessary. What makes you feel the most optimistic and excited about the growth of the game?
JH: First off, the athletes have been so impressive with their leadership, the amount of work they've put in, and selflessness. Not just for themselves, but for the betterment of the future. This is a cultural issue we're trying to improve for everyone, so I'm excited about the kind of role models these athletes are, and how they have really stepped up.
Also, it's just been really great to see how many people are responding positively to this movement. We've brought in partners who haven't been traditional women's hockey partners in the past, but they now see the value in what we're doing. So, continuing to get people to see the value and power this has, it gives me a lot of excitement.
TG: That's really awesome. On another similar note, the Swedish Women's National team recently took a stand by not going to training camp due to the lack of support and compensation. What are your thoughts on that statement from the Swedish program?
JH: Well, when you see other people standing up for something they believe is right, it gives you the courage to do the same…
whether we're talking about sports or something else. We see this everywhere. When the CWHL ended, it opened up a conversation about what needs to change. And the players took a real courageous step forward, made a statement, and were willing to fight for what they believe in. Seeing that brings courage for others…just how we were inspired here by what we saw in women's soccer, what these players in Sweden are doing is contagious.
It becomes a bigger conversation and people start to understand the issues more and why it's such an important fight. Now, for us, we're not in the same fight as women's soccer because ours is about opportunity not pay equity, but it's still a contagious mentality. When people see this courage, it inspires others to step up and fight for what they believe in.
TG: Courage is definitely contagious. Do you think the way forward for women's hockey is through an NHL partnership, or is there an opportunity to grow with the PWHPA structure that's being established this year?
JH: Well, long term, we need to have the resources and infrastructure in place to have a sustainable league, and we just haven't had that. We look at models like what basketball that has with the WNBA, and with soccer, and they have found success. For us, it doesn't necessarily have to be a pro league behind us, but we do need those resources and infrastructure.
Because to build something from the ground up, it just hasn't worked. So I don't want to say a partnership is the only solution, but, at the same time, I do know that the solution isn't just someone coming forward with money. We need infrastructure so that in a few years from now we aren't in the position we were just in with the CWHL.
And we need a viable long-term solution so that little girls who are five or six years old today won't be going through what we went through. We need something that's consistent year over year. Something that the next generation can aspire to, and can know will be a part of their future.
TG: It's really awesome to think about the long-term health of women's hockey and not just the short term. Is there anything else you want to say to hockey fans and potential supporters?
JH: I think, if you support the movement, be there. Be a part of it. Let the athletes see you. The first showcase is coming up in about four weeks. I want the athletes to step on the ice and see all of these people there because they believe in what they're doing. The players took this bold move to do this, and for them to be able to get to skate out in front of an arena full of people will give them validity that they made the right move. This has been a process for them. Be a part of the movement. Be there. Show up.
That's #thegistofit
Want more of Jayna Hefford? Check out another interview here!
Don't get The GIST's free twice-weekly newsletter yet? Let's .