🏅
🏒
🏈
⛳
The GIST's Bits & Bites: USA
February 01, 2021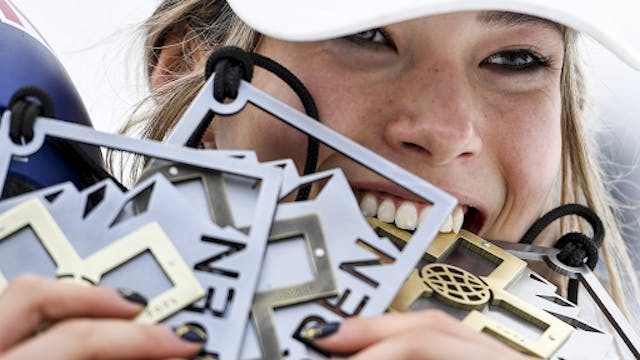 Source: CGTN
🥇X-Games: The always-entertaining extreme sports event took place over the weekend, and our Americans cleaned up. Chloe Kim took no time at all to get back to her winning ways, picking up a gold in Snowboard SuperPipe, while Maddie Mastro took silver, and Jamie Anderson and Dusty Henricksen snagged snowboarding golds, too.
But the was Eileen Gu, a 17-year-old freeskier from San Francisco, who competes for China and who made history by winning three medals in her X Games debut.
🏒Hockey: COVID-19 has entered the chat NWHL bubble. The Metropolitan Riveters withdrew from competition late last week after multiple players and team staff tested positive, leading to a and a wide-open battle for the Isobel Cup. Stay tuned for The GIST's NWHL postseason preview, landing in your inbox on Wednesday.
🏈NFL: So about that Pro Bowl...just kidding. The real NFL news? . The Detroit Lions sent first overall 2009 Draft pick Matthew Stafford to the LA Rams in exchange for QB Jared Goff and a couple of draft picks.
⛳️Golf: Tiger Woods isn't the only cheater on the PGA Tour (sorry, we had to): golf's favorite villain, Patrick Reed, has been accused of yet another rule violation. During this weekend's Farmers Insurance Open, Reed to give himself a better lie when he clearly shouldn't have ( can explain).
🏀
🏅
⚽
🏒
The GIST's Bits & Bites: Olympics, NWHL Bubble, James Harden, NWSL Challenge Cup
January 28, 2021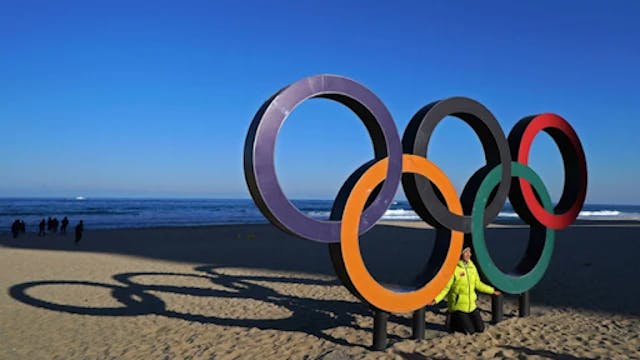 Source: The Hill/Twitter
🥇Olympics: Will they or won't they? That's the big question still surrounding the 2020 Tokyo Olympics. Last week, a alleged that Japanese officials are coming to terms with a possible cancellation, but the IOC and the have denied this.
Still, the Olympic and Paralympic organizers have a ton of prep work to do before welcoming over 15,000 international athletes, so they're next week to let the world know exactly how they plan to do that.
🏒NWHL: Despite the off-ice situation going on with the league right now (listen to this week's episode of for all the info), the NWHL's bubble is producing some exciting hockey.
🏀NBA: Though the four-team blockbuster trade that saw James Harden leave Houston hasn't been as successful for the Brooklyn Nets as they'd hoped, it was a for Caris LeVert. The 26-year-old was traded from the Nets to the Indiana Pacers in the January 16th trade, pending a physical.
That physical included an MRI, which found a mass on LeVert's kidney, and following successful surgery on Monday, it was confirmed that the tumor was kidney cancer. We're happy to report that LeVert is expected to make a full recovery without any additional treatment.
⚽️NWSL: The Challenge Cup is , starting April 9th, but instead of it replacing the regular season like last year, it'll complement the regular season, which begins May 15th and runs to October 30th. An extended postseason will start November 6th.
And if that weren't enough to get you pumped, Megan Rapinoe, Alex Morgan and Carli Lloyd are all expected to return after sitting out last season. Is it April yet?
🏅

The right stuff

March 26, 2020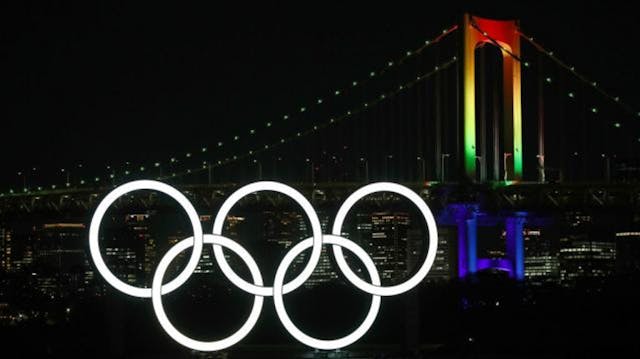 The GIST: The International Olympic Committee (IOC) made the long-awaited and completely obvious decision to postpone the 2020 Summer Olympics, originally set to start July 24th in Tokyo, due to the COVID-19 pandemic.
Weren't they waiting until April to make a decision?: They were, for like a minute. On Sunday, the IOC said that it was giving itself until mid-April to decide whether they would postpone the Summer Games or leave them be (cancelation was not an option).
But a few hours later, the Canadian and Australian Olympic Committees said they wouldn't be sending their athletes if the Games were held this summer, and with the fear that other countries would also pull out (Team USA announced they were leaning heavily towards doing so), the IOC made the decision to delay the Games on Tuesday.
So what now?: The IOC has a few more decisions to make. Along with the Tokyo Organizing Committee, they'll have to set a new 2021 date for the Games and somehow make up the estimated $2 billion lost in this postponement. The 57% of athletes who have already qualified will get to keep their qualifications, but now the IOC will have to work with the sports' governing bodies on new processes to fill the rest of the open spots.
For a deeper dive into the IOC's decision, listen to this week's episode of The GIST of It, our weekly podcast. We have your back...er, ears.
🏅

The heat is on

March 23, 2020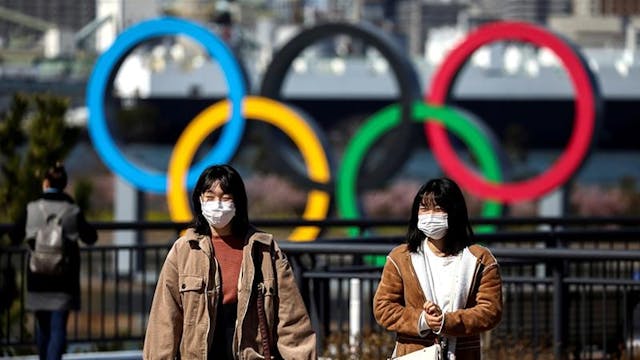 The GIST: We have a deadline, folks. The International Olympic Committee (IOC) is giving itself four weeks to figure out how the heck they're going to deal with the 2020 Summer Olympics, set to begin on July 24th in Tokyo, in response to the COVID-19 pandemic. And if they don't postpone it, Team Canada and Team Australia won't be there.
What?! Why not?: The Canadian Olympic Committee (COC) announced the very difficult decision late last night, saying they would not risk their athletes' safety by sending them to Tokyo if the Games are held this summer. Canada has been at the forefront of this movement, with Canadian Olympic hockey and softball legend Hayley Wickenheiser opening the floodgates last week with her comments about the IOC's inaction.
Very soon after the COC's announcement, the Australian Olympic Committee (AOC) told their athletes to prepare for a 2021 Summer Olympics, saying that an Australian team cannot be assembled safely and in time for the 2020 date. Many Aussie athletes train around the world and the AOC believes they'll face too many major delays to their training to be ready for July.
Wow. What are other countries saying?: Well, Canada is the first country to officially step away from the Games, but we think it's pretty likely that other countries will follow suit. That said, yesterday evening US Olympic and Paralympic Committee (USOPC) CEO Sarah Hirshland said that she's not in the position "to make demands of those making decisions."
The USOPC sent out a survey to 4,000 Olympic hopefuls over the weekend to see if they'd be interested in postponing, and we have a feeling that Team Canada's decision may influence the survey results.
So what are the IOC's options?: They have two: postpone, or keep calm and carry on. Unless you were isolated in the desert for 12 days like Jared Leto, you'll know the latter is probably the worst possible scenario. Just thinking about 11,000 athletes and millions of fans congregating in Tokyo gives us the quarantine cringe.
And despite the fact that Japan's climate could allow for the Games to take place in September or October, with Canada stepping out, postponing for a year seems like the only option.
And what about cancelation?: The IOC said they will definitely not cancel. As IOC president Thomas Bach said, "The Olympic Games cannot be moved like a football game next Saturday," and he's not wrong. The planning and operations of the Olympics start nearly a decade before the Opening Ceremony, and outright canceling would mean not only a logistical nightmare, but also financial ruin and 11,000 Olympic dreams crushed.
What do the athletes want?: They want an answer, quick. Until they know for sure that the Games will be canceled or moved (and unless they're Canadian or Australian) they have to keep training. And thanks to the #stayathome movement, it's becoming increasingly difficult to do so.
The Italian Olympic Committee has made a similar plea, especially because many of their athletes are on complete lockdown and not legally allowed to leave their homes, and World Athletics president Sebastian Coe and hurdler Lolo Jones have called for postponement, too.
And what does The GIST think about this?: Although we're really feeling for the athletes right now, we're proud of Team Canada. Making the decision to withhold their athletes was bold and understandably difficult, but we think it needed to be done. By showing how seriously the COC is taking the risk, we're hoping it will allow other countries (especially those more severely affected right now like Italy and Spain) to feel comfortable about making the same decision.
🏅

This isn't a game

March 19, 2020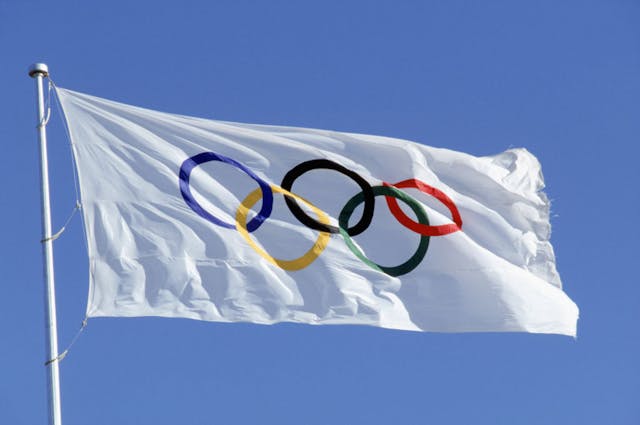 The GIST: Despite the global pandemic, the 2020 Summer Olympics in Tokyo are somehow still a go. That is, unless the athletes have anything to do with it.
But aren't they still so far away?: Sure, the Olympics aren't set to begin until July 24th, and who knows what state we'll be in then. But qualification for the Olympic Games is underway right now, with 43% of Olympic spots still undetermined.
The International Olympic Committee (IOC) finally admitted yesterday that Olympic qualifiers will likely have to be modified (uh, ya think?). The problem is without outright postponing the Games, Olympic athletes are still forced to keep up with their intense daily training regimens, which is becoming increasingly difficult and dangerous in this new COVID-19 era.
So what are the athletes saying?: Nothing good about the IOC, that's for sure. After the IOC told athletes that this isn't the time to make a "drastic decision," Olympic hockey icon, Hockey Hall of Famer and IOC member Hayley Wickenheiser went OFF on Twitter, calling the IOC "insensitive and irresponsible," and saying, "This crisis is bigger than even the Olympics."
Other Olympic athletes joined in, including Britain's world-champion heptathlete Katarina Johnson-Thompson, who pointed out that it's impossible for athletes to properly prepare when "the IOC and the local government are at odds with one another," and Greek pole vaulter Katerina Stefanidi, who told the IOC, "You are putting us in danger right now, today, not in four months." Tell 'em, sisters.