🎾
🏀
🏅
🏒
COVID-19: New year, same virus
January 05, 2022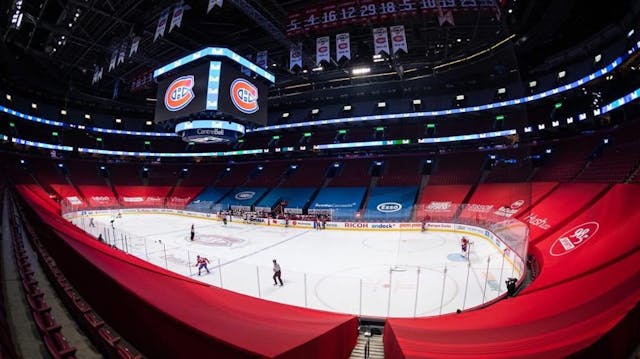 TSN HOCKEY/TWITTER
The GIST: Yes, it's 2022, but COVID-19 is still the main character. And while the NFL's reduced quarantine guidelines have players returning to action more quickly (for better or worse), let's take stock of what's happening elsewhere in sports.
🏒NHL: Following a six-day league-wide pause over the holidays, the NHL (largely) returned to action early last week, but game postponements continue to trickle in. Most notably, the Montreal Canadiens' season is on ice until at least tomorrow, with about 20 players in COVID-19 protocols. Très mal.
🏀NBA: On Monday, the league announced rescheduled dates for the 11 games that were postponed in December, but the matchup we have circled is *checks calendar* tonight's 7:30 p.m. ET tilt between the Brooklyn Nets and Indiana Pacers.
Unvaccinated Nets star Kyrie Irving is set to play in his first game as a "part-time" player, as NYC's vaccine mandate prevents him from playing at home. This should be interesting…
🎾Tennis: In other SMDH news, ahead of this month's Australian Open, Novak Djokovic received a medical exemption to travel to Melbourne, meaning the assumedly unvaccinated World No. 1 will be able to compete despite the tournament's strict vaccine requirements. Looks like the Joker's on us.
Zooming out: Though we're less than a month away from the Beijing Winter Olympics, with cases skyrocketing, new lockdowns being imposed and Twitter users doing more work than the U.S. CDC, even the International Olympic Committee admitted there's a "possibility" the Games could be canceled. Do you get déjà vu?
🏀
🏒
🏅
🏈
COVID-19: The beat goes Omicron and on and on
December 22, 2021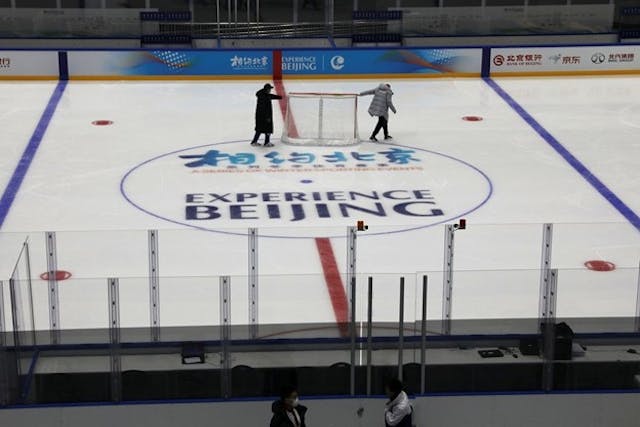 GLOBE SPORTS/TWITTER
The GIST: Unfortunately, you'll probably be seeing this section for the foreseeable future. March 2020, is that you?
Driving the news: Late Monday, the NHL announced a pause in the season, beginning today and lasting through December 26th — a move that comes after over 40 games had already been postponed due to COVID-19. The announcement also came after nine teams had already shut down until at least Christmas. It's giving Grinch.
Then yesterday, the league dropped a bombshell, announcing that NHLers will not attend the Beijing Winter Olympics — especially disheartening news given players recently negotiated to be permitted to play at the Games.
The NHL's announcement also begs the question: will the Olympics be canceled entirely? Organizers say no…but we've heard that one from the International Olympic Committee (IOC) before.
Elsewhere: In the NFL, despite changing COVID-19 protocols to stop testing asymptomatic vaccinated players weekly, a single-day record of 47 players tested positive on Monday. Yikes.
And in the NBA, all eyes are on Saturday's Christmas Day slate, as the league prepares contingency plans should COVID-19 disrupt the show. Santa, we could really use some holiday magic right about now.
🏅

The 2022 Beijing Olympic boycotts continue

December 12, 2021
🚫 Who's out?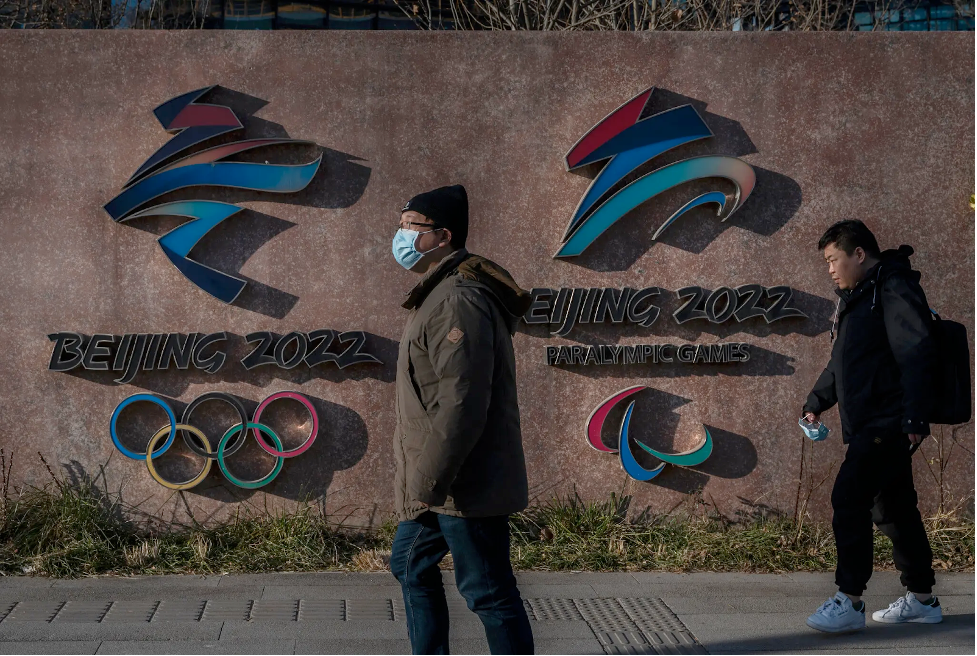 On Monday, the United States announced a diplomatic boycott of the Beijing Winter Games, subsequently starting a cascade of announcements with Lithuania, Canada, the United Kingdom and Australia following suit shortly thereafter.
Essentially, a diplomatic boycott means that a country's senior officials and lawmakers — presidents, prime ministers and the like — will not represent their nation at the Games.
It's customary for such figures to attend the Opening or Closing Ceremonies (or even swim meets, à la First Lady Dr. Jill Biden), and a diplomatic boycott is a way for a country to make their political stance clear without placing pressure on their athletes.
📝 Why they're boycotting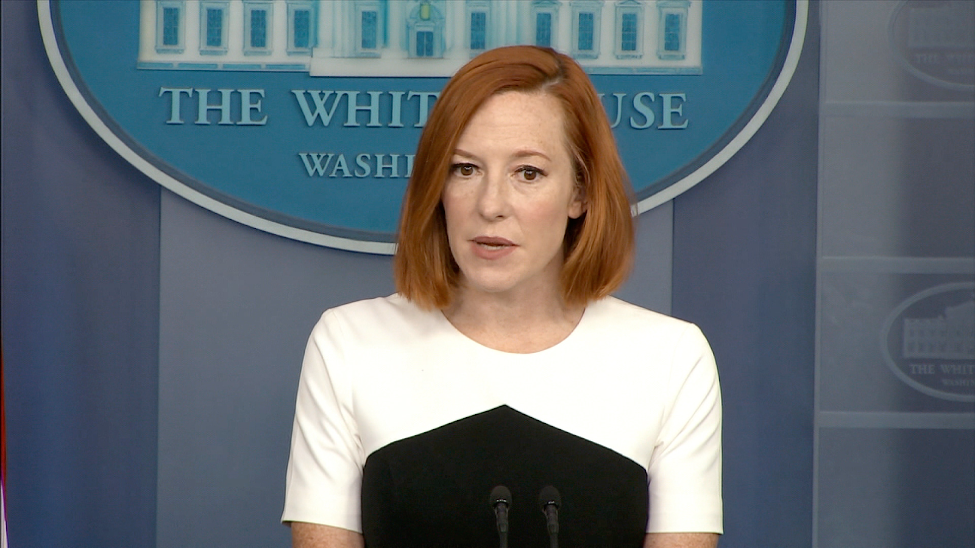 It's important to outline why exactly these nations have chosen a diplomatic boycott. As co-host Steph Rotz said on our podcast, without the context, there's a risk of these actions being conflated with racist, xenophobic sentiment.
For example, just this week, Boston Celtic Enes Kanter Freedom angrily attacked American basketball player Jeremy Lin on Twitter, criticizing Lin for choosing to play basketball in China. Yeah, we don't love that.
The boycotting nations have mainly cited the Chinese government's "genocide and crimes against humanity" against the Uyghur (pronounced WEE-gur) people and other Muslim minorities in Xinjiang, a northwestern region of the country. China has also faced criticism for its crackdown on pro-democracy activists in Hong Kong. And perhaps an additional motivating factor for these countries comes from the sports world…
The WTA recently suspended its tournaments in China after being unable to independently confirm the safety of the safety of tennis star Peng Shuai (pronounced PUNG sh-WHY) after she accused a former top Chinese Communist Party official of sexual assault.
📜 The precedent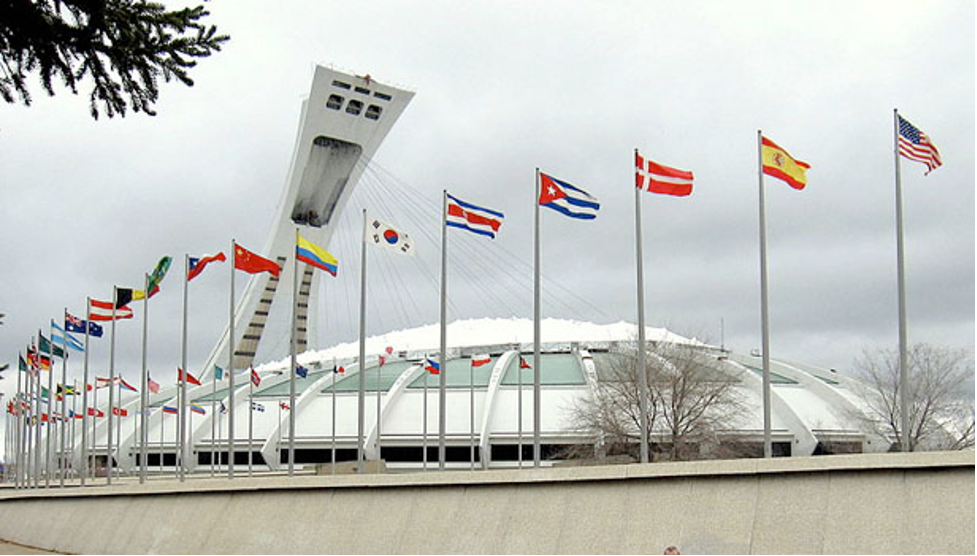 This is not the first time countries have boycotted the Olympics, and it probably won't be the last.
In 1980, the U.S. led more than 60 countries in boycotting the Moscow Summer Games due to the Soviet Union's invasion of Afghanistan. The Soviet Union (and 13 other countries) boycotted the 1984 Los Angeles Summer Games in response.
Nearly 30 mostly African nations boycotted the 1976 Montreal Games in response to New Zealand being allowed to compete despite their rugby team having toured apartheid South Africa.
And while it wasn't a formal diplomatic boycott, then–President Barack Obama, Vice President Joe Biden and First Lady Michelle Obama did not attend the 2014 Winter Games in Sochi, Russia, in what was widely seen as a rebuke of Russia's anti-gay legislature.
A delegation including two openly gay athletes — tennis legend Billie Jean King and hockey player Caitlin Cahow — represented the U.S. instead.
Boycotts are often seen as more symbolic than tangibly effective in shaping foreign policy, but it's hard to dismiss them as completely insignificant. Boycotts and statements like the aforementioned WTA's have the ability to start conversations and draw attention to pressing matters.
📣 The response?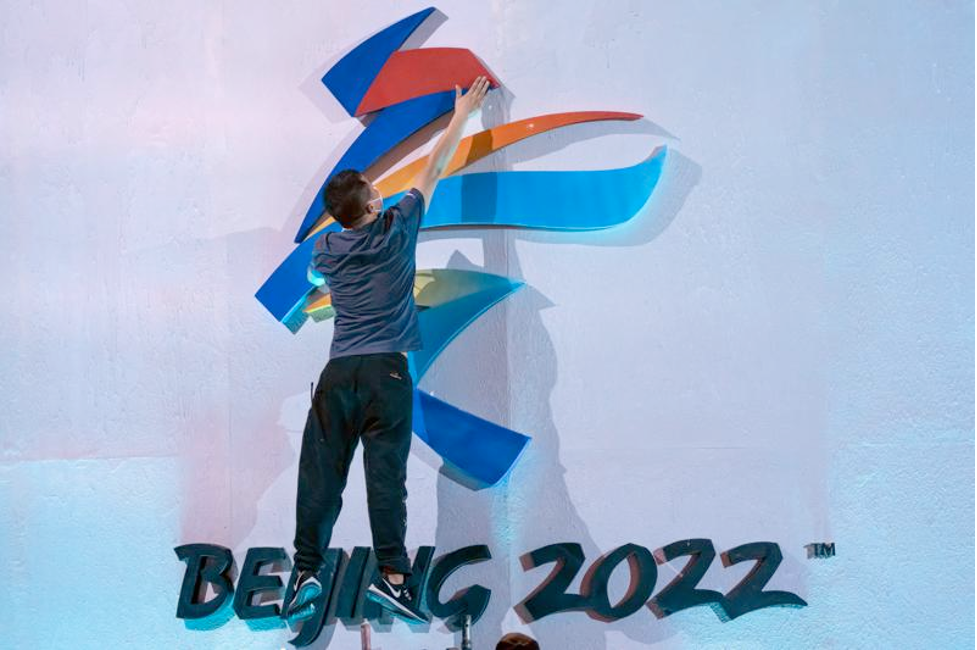 The Chinese government is, obviously, none too pleased with these boycotts. They've called them a "political farce" and a violation of the Olympic policy of political neutrality.
Short track speed skater Yang Yang, China's first Winter Olympics gold medalist, stated the following:
"The politicization of sport and the use of the Olympic Games as a vehicle for political purposes by individual politicians would undoubtedly breach (the) Olympic Charter."
But we feel the need to push back here — the Olympics have always been political. To say otherwise is to deny the intrinsic interconnectedness of sports and society. The pitch, the field, the rink, the court — none of these places is an insular ecosystem that magically operates separately from the world in which it exists.
💪 Power to the players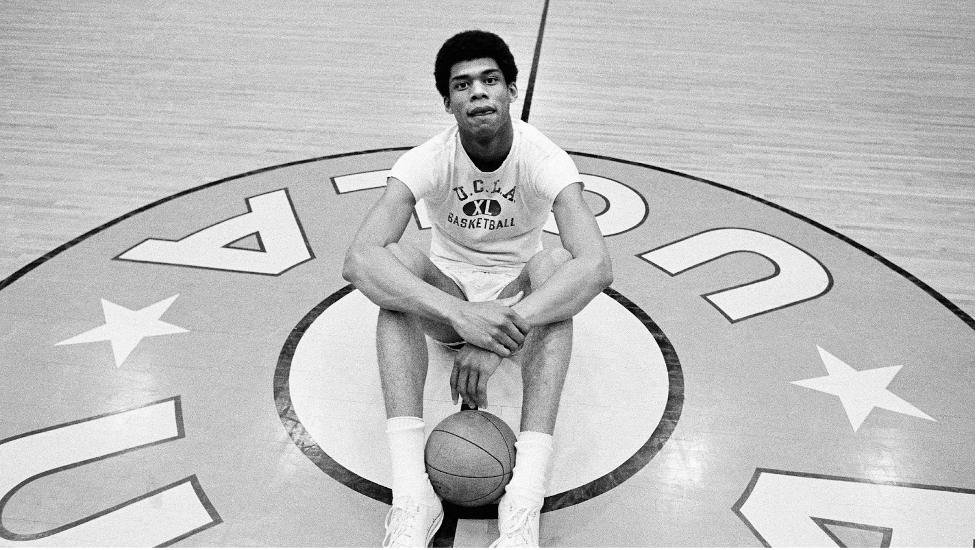 When we think of politics and the Olympics, our minds turn to the famous photo of track & field athletes John Carlos and Tommie Smith at the 1968 Mexico City Summer Games. But these diplomatic boycotts remind us of a lesser-known course of action taken by Carlos and Smith's contemporary: a basketball player named Lew Alcindor.
In 1968, Alcindor was the star of UCLA's men's NCAA basketball team, and the Civil Rights Movement was pulsating throughout the U.S. and beyond. Alcindor, a young Black man, emerged as a prominent voice.
When given the opportunity to join the U.S. at the Olympics, he said no and decided to boycott the Games. In a later memoir, he wrote, "I couldn't shake the feeling that if I did go and we won, I'd be bringing honor to the country that was denying our rights."
Instead, the 21-year-old spent the summer of 1968 mentoring BIPOC youth in his native New York.
There's no one way to protest inequality, to stand in solidarity with the oppressed. We're certainly not saying athletes need to follow in Alcindor's footsteps, but as civil rights icon Fred Korematsu said, "If you have the feeling that something is wrong, don't be afraid to speak up."
And Alcindor? He continued speaking up, albeit under a new name: Kareem Abdul-Jabbar.
🏅

Olympics: Let the boycotts begin

December 08, 2021
FRANCE 24/TWITTER
The GIST: On Monday, President Joe Biden announced that the U.S. would conduct a diplomatic boycott of the upcoming Beijing Winter Olympics due to China's ongoing human rights abuses.
What it means: A diplomatic boycott is mostly symbolic, as athletes will still compete in the Games. The boycott applies only to U.S. government officials, who customarily attend Olympic events such as the Opening Ceremony.
The reaction: China responded by promising "resolute countermeasures" against the U.S. and calling the decision a "grave travesty of the spirit of the Olympic Charter." You know, the charter written by the corrupt International Olympic Committee. That one.
What's next: With the Games only 58 days away (yes, seriously), keep your eyes peeled for more countries to join the U.S. and Australia sooner rather than later.
And in the meantime, as discussed on yesterday's episode of The GIST of It, we'll continue to support and celebrate Olympic athletes as we work to further educate ourselves on China's mass internment of Uyghur people.
🏅

Olympics: Spotlight on censorship

November 19, 2021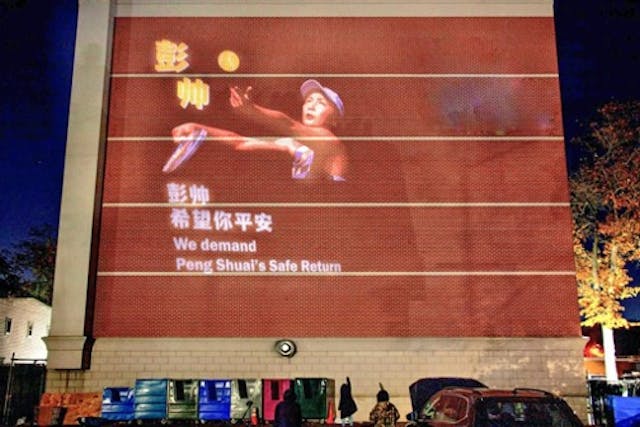 The latest: President Joe Biden said yesterday that the U.S. is "considering" a diplomatic boycott of the Beijing Olympics, due to China's long history of human rights abuses — namely their treatment of the Uyghur people and restrictions on freedom in Hong Kong.
Though some advocacy groups and members of U.S. Congress are calling for a total boycott of the Games, the boycott in consideration would not affect athlete participation and would only apply to dignitaries.
The context: Biden's comments come amid troubling censorship news out of China, as Chinese tennis player Peng Shuai (pronounced PUNG sh-WHY) hasn't been seen publicly since making allegations of sexual assault against a former top official in the Chinese Communist Party (which we discussed in depth on Tuesday's episode of The GIST of It).
Late Wednesday, Chinese state media released a statement "from" Shuai, claiming that she was safe.
But WTA senior executive Steve Simon cast doubt on the statement's veracity, reiterating his concerns about her safety and whereabouts. Frightening.
Elsewhere: But it's not all bad news as far as the Olympics go. On Tuesday, the International Olympic Committee (IOC) announced new guidelines for transgender and intersex athletes, eliminating controversial policies that forced participants to have medical procedures or hormone treatments to be eligible.