🏅

Say it ain't so

February 27, 2020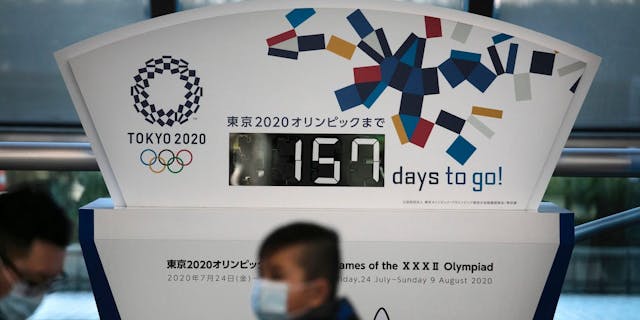 The GIST: Former International Olympic Committee (IOC) vice-president Dick Pound (seriously, that's his name) gave us a scare earlier this week when he suggested that the Tokyo 2020 Summer Olympics, set to start in late July, may be cancelled if the coronavirus becomes a true global pandemic.
The IOC and Tokyo organizers have kiboshed the rumors though, saying, "Our basic thoughts are that we will go ahead with the Olympic and Paralympic Games as scheduled," and that they'll take every precaution to ensure the Games are safe. Phew!
But…: It's not all good news. Dozens of sporting events have been cancelled or postponed, and others have banned fans in an effort to prevent the virus from spreading. Over in Italy, five Serie A (that's the Italian premier soccer league) matches will be played in empty stadiums this weekend, while the PWHPA is postponing a three-game showcase that was set to take place in Japan next week.
🏅

Next thing you know, I'm big in Japan

February 10, 2020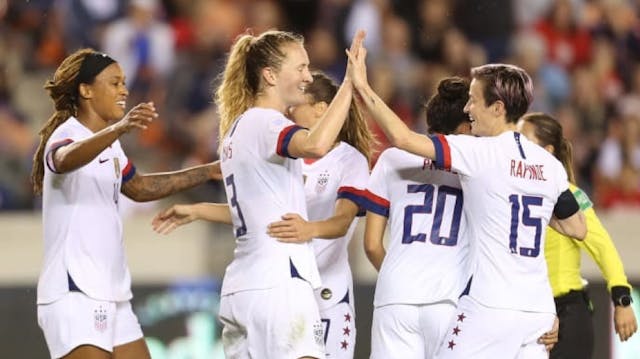 The GIST: Over the weekend, our US women's national soccer team (USWNT) became the second women's team to qualify for the 2020 Tokyo Olympics and TBH, we can't say we're surprised.
Explain, please!: You got it. First, our USWNT clinched a spot in the 2020 Summer Olympics by winning their semifinal match 4–0 over Mexico, in the CONCACAF Olympic Qualifying tournament (reminder: the top two teams in the tournament qualify for Tokyo 2020).
That set the stage for the CONCACAF final yesterday, and we were treated to our favorite thing ever: a Canada-USA final. We haven't lost to Canada since 2001 (!!!) and kept our streak going, beating Canada 3–0...because of course we did. And to put the cherry on top, our star striker, Christen Press, took home the Golden Ball for the best player in the tournament.
And what other team earned a ticket?: Our women's basketball team. Team USA clinched their Tokyo 2020 Olympics spot by winning the 2018 FIBA Basketball World Cup. That said, they still played in Serbia in one of the four FIBA Women's Olympic Qualifying tournaments this weekend.
Our women won all three games, but we were a little bit shaken that they had to come from behind to win 76–71 over a strong Nigerian team. Too close for comfort.