June 03, 2021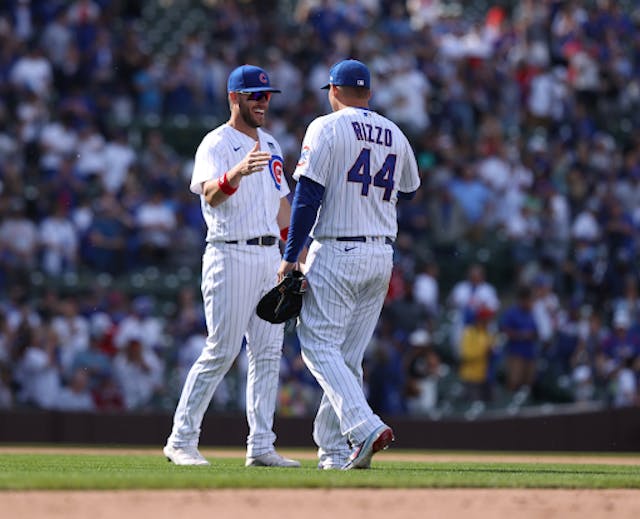 Source: Cubs/Twitter.com
⚾️MLB: After an up-and-down start to the season, the Cubs' of the San Diego Padres feels like a turned corner. Javier Báez hit three home runs (including ), and Anthony Rizzo from injury to earn five hits in two games. The North Siders are on top of their National League Central division, and boy, it feels good.
🏀Sky: The Sky fell 84–83 to the Phoenix Mercury in a on Tuesday, marking Chicago's fifth straight loss and third . Hopefully the squad can snap their losing streak when they play the Mercury again tonight at 10 p.m. ET/9 p.m. CT.
🎥 What to watch:
🎓⚾️The Notre Dame men's baseball team was selected for an at-large bid to the NCAA tournament, and will also be one of the 16 . The Fighting Irish's first game is against Central Michigan at 1 p.m. ET/12 p.m. CT.