June 03, 2021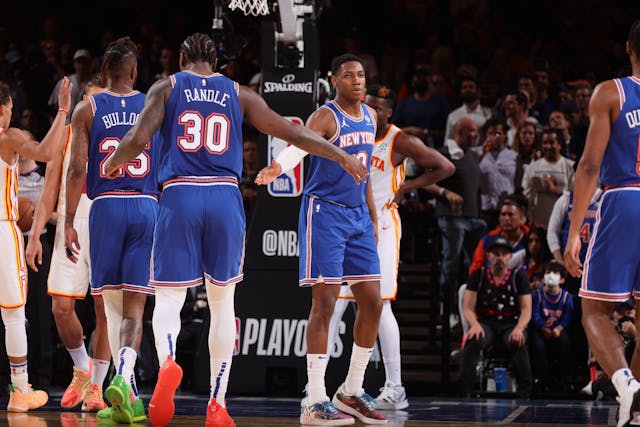 Source: Bleacher Report/Twitter.com
🏀Knicks: The Knicks ended their season in the Garden with a hard-fought loss to the Atlanta Hawks last night. Julius Randle and RJ Barrett gave it all they got, scoring 23 and 17 points, respectively, but just couldn't overcome the Hawks' third-quarter lead.
🏀Nets: The Nets secured a second-round appearance after beating the Boston Celtics 123–109 in Tuesday's Game 5, and the team looked better than ever. Next up, the Nets will face the Milwaukee Bucks, whose Midwestern fans will hopefully be a bit more...? Game 1's on Saturday at 7:30 p.m. ET.
🏒Islanders: After taking Game 2 in overtime on Tuesday, the Islanders' series with the Boston Bruins is all tied up. Although the Isles , they also made the most of the . Game 3 is tonight at 7:30 p.m. ET.
⚾️MLB: The Yankees beat the Tampa Bay Rays while the Mets won their series finale against the Arizona Diamondbacks yesterday. Getting dubs from the Bronx all the way to Queens.
🏀⚽️What to watch: Both the Liberty and Gotham FC play this weekend. take the court tonight at 7 p.m. ET, while Carli Lloyd's squad kicks off on Saturday at 7 p.m. ET. Let's get in formation.