June 03, 2021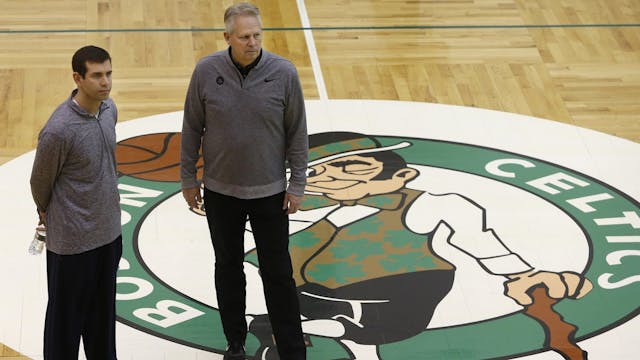 Source: Sports Illustrated
🏀Celtics: Well, that escalated quickly. After Tuesday's 123–109 loss to the Brooklyn Nets eliminated the C's from the playoffs, the front office wasted no time making offseason moves. Yesterday morning, team president Danny Ainge announced his retirement and his replacement: now former Celtics head coach Brad Stevens.
🏒Bruins: With the C's eliminated, Boston's spring title hopes (professional that is, !) are riding on the B's. They'll take on the NY Islanders tonight at 7:30 p.m. ET in Game 3 of their tied second round series. One positive sign: forward Craig Smith — who missed the Game 2 loss with a lower-body injury — is expected to return. Can't wait.
⚾️Red Sox: The Sox continue to struggle, suffering their third straight loss at the hands of the Houston Astros last night. They'll look to avoid the series sweep in today's 2:10 p.m. ET matchup, before heading to the Bronx to face the NY Yankees in a three-game weekend series. Yankees, and we cannot stress this enough, .