Washington D.C.: Mystics Throw Up Big Team Effort
June 08, 2021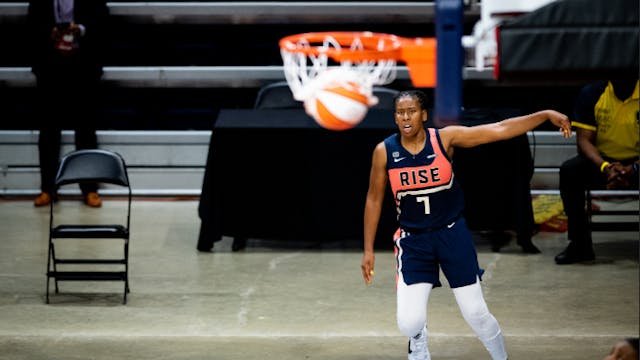 Source: Domenic Allegra/The Next
🎓🥎Softball: Unseeded JMU softball hope to take their historic WCWS run into the championship series with a win in today's elimination game against No. 1 Oklahoma at 4 p.m. ET. The Dukes already upset the Sooners once, what's one more? Time to and there.
🏀Mystics: Although the Mystics lost a close 96–93 battle to the Las Vegas Aces on Saturday, there were some positive takeaways: Myisha Hines-Allen delivered a and Ariel Atkins chipped in a career-high 29 points. Natasha Cloud — who dished out 11 assists — said it best: "We're a team that once this clicks, we're a ..." Energy.
⚾️Nationals: The Nats dropped a three-game series to the Philadelphia Phillies with yesterday's loss, collapsing like the . Womp.
⚽️Spirit: The Spirit sweated it out in a draw with the Orlando Pride yesterday. They'll be back in action on June 19th against the Chicago Red Stars.