Competition heating up at the Women's College World Series
June 03, 2021
The GIST: A college basketball icon announced his retirement a season early yesterday, but today, we're focused on the Women's College World Series (WCWS) and college softball's return to the iconic Hall of Fame stadium after 730 days away.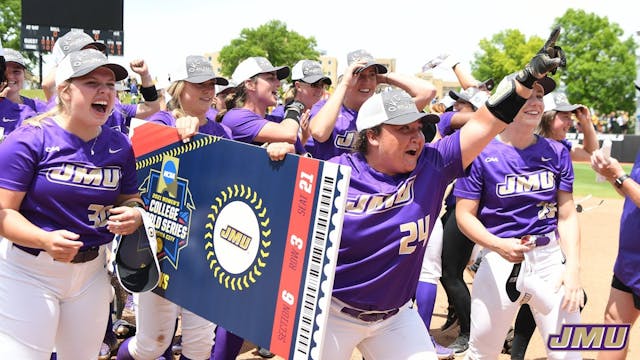 Source: JMU Softball/Twitter
The set-up: After the 2020 season was canceled due to COVID-19, postseason softball made its triumphant return last month when 64 teams began their hunt for a trip to the WCWS. Now, following two weekends of thrilling regional and super regional action, eight teams will battle for the national title in a double-elimination tournament beginning today at 12 p.m. ET.
Top teams: Led by , Rachel Garcia and Bubba Nickles, defending champs No. 2 UCLA are looking for their record-extending 13th national title. Meanwhile, fresh off breakout performances from pitcher Odicci Alexander, the tourney's James Madison University (JMU) will make their first-ever College World Series appearance.
And we can't forget about No. 1 Oklahoma. This squad boasts USA Softball Player of the Year Jocelyn Alo and Freshman of the Year Tiare Jennings.