June 08, 2021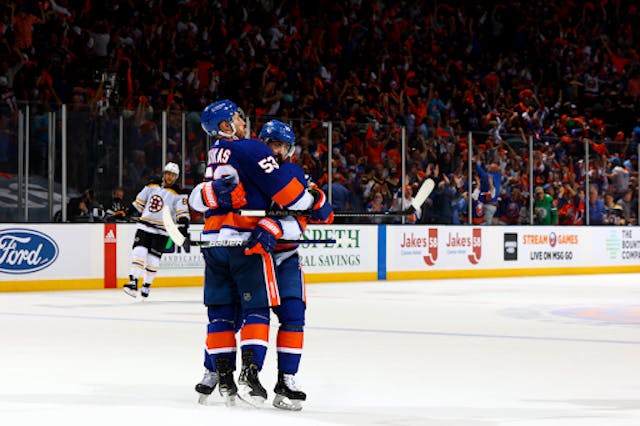 Source: Islanders/Twitter.com
🏀Nets: Even though the Nets took home a solid Game 1 win over the Bucks, fans aren't getting too comfortable. The Bucks, led by All-Star (pronounced YA-niss ah-dedo-KOON-bo), struggled to score on Saturday, especially from the three-point arc, making only six of their 30 attempts. Yikes.
🏒Islanders: The Islanders evened out their second-round series against the Boston Bruins with their on Saturday. After suffering a nasty from Bruins forward David Krejčí, Matt Barzal got his revenge by scoring the Isles' . Satisfying.
Tonight's game is crucial as the teams return to Boston, where the Isles will look to earn their first lead of the series. Puck drops at 6:30 p.m. ET.
⚾️Yankees: To top off a week of Yankee drama, including speculation of Gerrit Cole's potential use of , Giancarlo Stanton's and , and Aaron Boone's , the Boston Red Sox swept our pinstripes with yesterday's . Get your sh!t together, Yanks!
🔢 Box scores: ⚾️ The Mets beat the San Diego Padres yesterday; 🏀 the Liberty lost to the Connecticut Sun on Saturday; ⚽️ Gotham FC beat the OL Reign on Saturday.