⚽

Fever pitch

May 28, 2020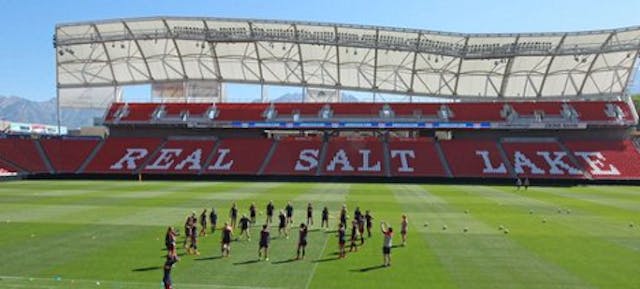 RICK BOWMER/AP
The GIST: Before any of the men's pro leagues will see sports action, the women will get to show them how it's done. Classic. The NWSL is planning a month-long tournament to kick-start the regular season and we can hardly wait.
Yes! When? Where? How?: They'll start with an Olympic-style group stage format on June 27th with each of the league's nine teams playing four games. Then the top eight teams will move on to a knockout round to determine the NWSL Challenge Cup champions.
All 25 games will be played between two spectator-less stadiums right outside Salt Lake City, Utah, (home to Utah Royals FC) where lockdown restrictions have eased. The players will be flown in on chartered planes, housed in two nearby hotels, tested regularly and have to follow a slew of safety rules.
And this is for sure happening?: Well…the plan is somewhat ambitious and completely dependent on a couple of things. For one, Salt Lake City will need to stay safe and open. If the city or state sees any major outbreaks, they could limit large gatherings (and with 22 players on the field at once, we'd say that's a large gathering).
Most importantly, the players will have to want to play. This could be hard because, on top of COVID-19, many players are concerned with playing most games on artificial turf, an injury-prone surface that women's national teams everywhere have been fighting against for years. The players have the ability to opt out, and TBH, we wouldn't fault anyone who chooses to.
🏆
🎾
Changing of the guard
May 28, 2020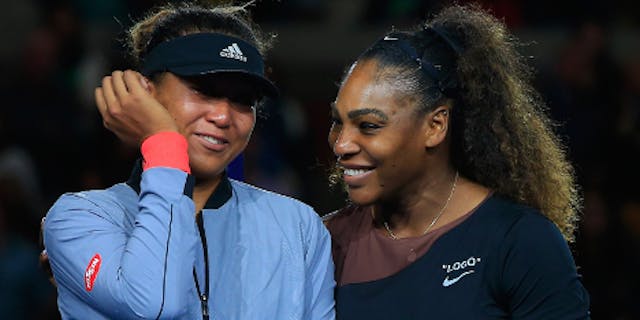 GETTY IMAGES
Making money moves: Forbes released some jaw dropping figures this week, confirming that the queen of tennis, Serena Williams, has been dethroned...on the money list. She's still the GOAT (in our humble opinion), but 22-year-old tennis phenom Naomi Osaka is now the highest paid female athlete in history. Let that one sink in.
Over the past 12 months, Osaka raked in $37.4 million — $1.4 million more than Serena, who has been the highest paid female athlete for the past four years — making most of her hard-earned dough through sponsorships.

When Forbes releases their top 100 highest-paid athletes list next week, it will be the first time since 2016 that two female athletes will make the list. Two out of 100 — let that one sink in.
Like a boss: Vanderbilt University has made herstory, hiring Candice Storey Lee as the school's athletic director (AD). Lee is the first woman and first Black woman to run an athletic department in the SEC (Southeastern Conference, one of the most accomplished sports conferences in the NCAA) and is only one of five female ADs in the NCAA's Power Five (the top five conferences). Enough acronyms for you?
Lee has a good history with Vanderbilt, too, having served as the interim AD since February and as captain of the basketball team in the late '90s.
Dream team: The ESPYs, ESPN's annual multi-sport award show, will have a different look and feel this year, and we couldn't be more excited. The show plans to focus on heroism and humanitarian aid and will be hosted by our favorite power couple, soccer superstar Megan Rapinoe and basketball legend Sue Bird. ESPN must've noticed the pair's stellar hosting skills on A Touch More.
🏒

Podcast Episode 20: How sports change lives - accessibility in sport matters

May 27, 2020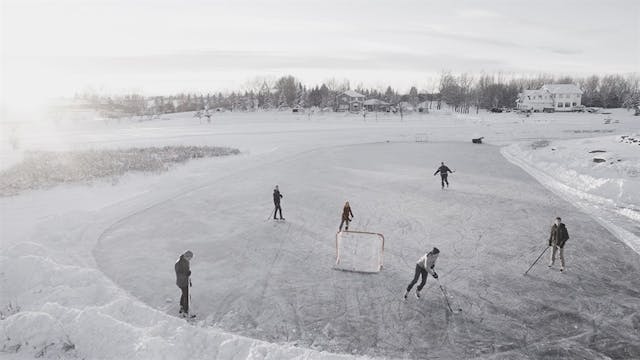 You can listen to this episode on Apple Music or Spotify.
(edited for clarity)
Ellen: What's up, GISTers. Welcome to The GIST of It, the podcast where two gals and two pals give you the gist of what's going on in the sports world. I'm Ellen Hyslop
Steph: and I'm Steph Rotz.
Ellen: Thanks for tuning in.
Steph, this week we had two podcasts in one week. I don't know how we got so lucky.
Steph: I know! Also, since I'm a huge hockey fan, I'm really excited and feeling very, very lucky that we are getting to talk to so many people about my favorite sport.
Ellen: For sure. Between Jayna Hefford, Cassie Campbell, and then our podcast today, it's like hockey bombardment, and we also learned before we recorded this podcast that the NHL has basically committed to their 24 team returned to play format, which I'm sure you're pretty stoked about. I mean, there's no timeline around it because who knows what is going to happen ever these days. But at least Gary Bettman, the commissioner of the NHL, has a plan to bring it back.
Steph: Oh gosh. I really have to dive into what's going on there. I haven't read anything yet, so this is exciting for me to tune into that after.
Ellen: For sure. Dive into that, and it will also be in your newsletter on Thursday morning, so you'll be able to get the gist on everything then.
Steph: Oh, you got my back. I love you. Thanks.
Ellen: So this week's episode, I'm pretty excited about, mostly because it's a bit of a mixed bag, but really the theme of today's episode is accessibility and inclusivity in sports. And we have three interviews from folks from Hockey 24 a film by Canada, and of course we have our own things to say about accessibility and inclusivity too.
Steph: Yeah. We each had some really great conversations this week. So Ellen, you got to chat with Nicole Durand, who was born with spina bifida and hydrocephalus. She's 29 years old now, but when she was 16 she helped to make sledge hockey a thing in Nova Scotia. So that was a really great conversation which I'm looking forward to getting into, and then you also got to talk with Julie Rose, whose four year old son, Owen, has an intestinal condition where he has tubes attached to his body for 12 hours a day that literally keep him alive. And, they talk a lot about how important playing hockey has been to Owen in Hockey 24 and how important his coaches have been to his whole experience and to their family, for Owen.
So that's a really exciting conversation that you also had. And then lastly, I got to chat with Ryan Kinsella, whose son Quinn has cystic fibrosis. Cystic fibrosis being a disorder that causes severe damage to the lungs, digestive system, and other organs in the body. Ryan and I chatted about how much hockey means and has helped his whole family.
Ellen: All of those conversations are just so important. I think that they speak to what we should all be talking about and all be considering, which is accessibility and inclusivity in sports. I mean, we talk about this all the time, but sports are such a magical thing. And to be a fan of sports is so amazing, it's so fun in and of itself that you can experience that passion as a fan, but being able to play even just as a kid, even recreationally as an adult, really is something special and for us to kind of also check our privilege that sometimes we're able to do that, and really give perspective on not everyone being always able to do that.
Steph: Yeah, and thinking about minor hockey and how important it is in shaping so many of our experiences later in life too, like speaking about that with Jayna, with Cassie and now today with these three folks, it's been a really interesting place to be able to learn a lot more about accessibility in sports.
Ellen: For sure.
Steph: So let's get to some of these interviews. First with Nicole Durand.
Ellen: So Nicole, let's get right into it. As we've discussed, you're from Nova Scotia and 29 years old now, and you were born with spina bifida and hydrocephalus. and in Hockey 24, you talked about your brother being super into hockey and always playing hockey. I was wondering when you heard about sledge hockey as an option and when you actually started playing sledge hockey?
Nicole Durand: Well, it's quite an interesting thing. In Nova Scotia, sledge hockey wasn't really talked about. Swimming was the main sport, for anybody with any kind of disability, that was somewhat well known around here when I was growing up. It wasn't until I got to be about 16 that that summer, Billy Bridges, who's part of the men's Nashville sledge hockey team, came with his wife, Sami Jo Small, to Nova Scotia to do an all-female camp [that sledge hockey became known]. They had some sledges that they had borrowed and brought, and a friend of ours' daughter was actually doing that camp and said "you need to come out to this and try it." And that is where I found the sport.
Ellen: I love that. And I love that somebody like Sami Jo Small, a Canadian hockey player and Olympian herself playing goalie for so many years for the Canadian team, I love that she was involved in that too. And so speaking of you chatting with Hockey Nova Scotia and kind of saying that this needs to be part of our province's fabric, can you kind of walk us through and tell us a little bit more about what you actually did to make sledge hockey a thing in Nova Scotia?
Nicole Durand: Yeah. So it started off with chatting with Darren Kossar of Hockey Nova Scotia and just saying this is something we need. I wrote a few letters thanking him for coming out to the camp and helping to put that on, because we did have a few other youth and adults with disabilities at that ice time come out to try the sport when Sami Jo and Billy Bridges came. So, it was writing letters and talking to him, and eventually he was like 'okay, okay. You know, I get it,' kind of thing. And then he said, well, really, in order to continue pushing this forward, you need somewhere to back you up. You need some backing here from a minor hockey association to really help support buying all the sledges. Because a sledge in and of itself is $500 a piece. And that's for a very basic, what's considered a team model, so very adjustable. And you need as many of those as players as you are going to have. So for an average hockey team, that's about 17 people, so you need, you know, 17 times 500 plus, you know, you need the ice time. So he was like, in order to make this all happen, we really need you to come to our Hockey Nova Scotia annual general meeting and speak to the president, the hockey associations, all of those people, and tell your story because that is what's going to get people on board.
So I, at 16, needless to say, at this time, I was that shy child who wouldn't say boo and hide behind my mother, but he said this is what's needed. So I sucked up the courage and went on stage in front of probably 50, 50 to 100 people and told basically this same sort of story that I'm telling you now. It was getting to try this sport and falling in love with it. And I got a call the next day from one of our minor hockey association presidents saying, 'we're ready to back you. We're going to help support this, Hockey Nova Scotia is going to help us.' So we started that following season. This was around this time, May, June area of that year.
And then that September, October, we started with some try-it sessions. So just taking the sledges to different rinks that would give us an hour of ice and getting people out to try it. And we did that for two years. Mind you, my parents were the ones, we had a van, and the sledges all went in the van and my parents were huge in helping to get that happening. My brother was on skates because he always played hockey, so he was trying to stand up and help kind of coach and teach us, and my father as well. So, we did the try-its for a few years and then we finally got a rink that wasn't considered sledge hockey ready, but we made it work and we played out of the rink for a few years.
And then finally, just about five to seven years ago now, we had a new rink built in the Bedford area, which is considered sledge accessible and sledge ready, which is an amazing facility, so we've played out of there for a while.
Ellen: Amazing. You can't see me right now, but I'm smiling from ear to ear, and you must be so proud to see you know, everyone who's playing sledge hockey is in a large part because of what you did back when you were 16 years old to really pave the path for people. So I hope that that's something that you're still proud of. because I think that's awesome. And you kind of talked about, you know, how much you do love hockey. And you said in Hockey 24 that you have a sense of freedom when your sledge hits the ice. And I wanted to, you know, dive in a little bit as to how playing hockey makes you feel and also why it's so important to you and to your teammates too?
Nicole Durand: Well having a disability in life, I was born with spina bifida, as you mentioned, at the beginning, and that means that as a child, I was able to walk with like forearm crutches or a walker.
But as I got older, I was not able to keep up with friends and do all the things that I wanted and knew I could do. So I did move to a chair, which being in the east coast of Canada for about six months of the year, we have snow and rain and slush and wheelchairs don't navigate that kind of terrain very well.
So it's really difficult anytime I go anywhere, even, especially now as I grow up and get older and start taking my car places driving, it's always thinking: okay, I have to go here, is it accessible? Is the washroom going to be accessible? There's always that preplanning and those worries and those thoughts.
Once you are strapped in that sledge at a sledge hockey ready rink, you don't think about those things for the hour, hour and a half ice time. So that's so freeing and it allows your brain to kind of shut off and just focus on the game of hockey because hockey is hockey is hockey, you're stand up or you're, you know, playing it from a sledge or you're playing blind hockey, which is something that we also have here in Nova Scotia and they have all kinds of cool adaptations for that as well.
So it's a huge freedom. And other things for us in the sledge world is having teammates that are kind of… we might not all have the same disability, but we all kind of get the same world. So when I was younger, I could talk to some of my older teammates, say 'okay, I'm getting ready to go to university. You've gone to university, what have you experienced? Where have you gone.' Those types of things. And now being one of the older ones in the group, I'm now able to pass along how to navigate some situations in high school or in university, to some of my teammates who are now starting into that because you don't just meet people with disabilities as frequently as you would think, to talk about those kinds of situations. So it's really nice to be able to have that time to… it's great to have family and friends that support you and say, yeah, okay, you can do this, but it's really awesome to have that ability to connect with somebody who is like you and to be able to share experiences and get ideas of how they might've done things.
Ellen: That's really special. I love what you said there, that hockey is, hockey is hockey. No matter who you are. And just the connection with your teammates is also something that no matter who you are, it's, you know, a part of sport and it's something really special. So to start to close things off for us, we learned that your nickname is the Pink Princess, and we know that all of your equipment is pink, and so there might be a tie to this nickname, but it seems like to me that there's probably more to this story than just your equipment being pink.
Nicole Durand: Yeah, there is. When we first started playing, we had the opportunity to… in Cape Breton, there was a team that was also forming shortly after we did here in Halifax. And we went and we kind of played like a mini tournament weekend where we got to play a couple games with them. And we became really good friends with a lot of the Cape Breton players because they are, you know, fairly close to us -ish. And one of, at the time, the goalie, who is a partner with one of the other players, she does not have any kind of disability at this point, the partner does, and she saw me with the pink helmet and the pink socks and the pink sledge and said, and I am quite petite as you would have seen on the video, and was like, 'don't, don't hit the one in the pink. Don't hit the one in the pink,' and was very concerned for me. Hence the princess part. And then later on I was battling for a puck and going into the corners like any hockey player would. And then she realized, 'oh wait, this is not a player that we should be just kind of being careful around,' and she was like, 'Nevermind! Get the one in the pink' later on in the game.
So the pink princess is a nickname. I kind of got given because of my princess-like nature off the ice and size, but in reality, it's kind of a falsehood. Because I am one of the players that will battle just about anybody in the corners.
Ellen: Love that a fierce princess, a fierce pink princess.
Okay, so that was so awesome. Speaking with Nicole, she just seems like someone we'd want to hang out with and play hockey with.
Steph: Oh my gosh, yes. Apart from the fact that Nicole and I both love pink hockey equipment, same, same, but apart from that, a big takeaway for me with your, your conversation with her Ellen, is the fact that there are only a few sledge accessible arenas in the province of Nova Scotia.
Wow. it's so frustrating to think that there's not a lot of places that are physically accessible. Especially like old hockey arenas and sport arenas. While participating in sport can become a place where you don't necessarily have to or want to think about those things. And I think that's a common theme we'll see throughout all of our conversations today.
It really got me thinking about, yeah, the privilege that I have and how casually I can move around in a hockey arena. And, while those with physical disabilities have to think about that, literally wherever they go, literally all the time, when we're thinking about and talking about accessibility in sport, I think it's important to name ableism here too, which is the discrimination in favor of able-bodied people and ableism is extremely prevalent in our everyday language, the way we talk, down to everything around us and how it's built. And I know I have a lot of relearning to do personally to dismantle the ableism that's in my language and in my life, and to think more about how I move in the world and Hockey 24 was such an important reminder of that to me too. And how, we need to change the physical structures where we play, but also how we think about disability. And anyone who wants to play hockey should be able to play hockey.
Ellen: Totally. I think that what Nicole said is that hockey is hockey is hockey. No matter who you are, what your circumstance, your age, your gender, what you're able to do, it's something that you want to do and get out there and be competitive. And I thought that that was so cool when she talked about that, but was also a big reminder like, 'hey, we need to start changing things and thinking about things in a different way.' And you know, it actually kind of reminded me that some sports and some players are starting to really get into the pros, even if they do have some of the physical disabilities. I think that we can look at Shaquem Griffin who plays for the Seattle Seahawks in the NFL, actually with his twin brother, or maybe it's just his brother, but I'm pretty sure it's his twin brother, but he's a linebacker for the Seattle Seahawks. And this is a big deal because he has one hand, he was actually born with amniotic band syndrome in his left hand. So when he was four years old, he had his hand amputated because his parents one day found him in the kitchen trying to saw off his own hand because he was in so much pain. So literally the next day they took him to the hospital, had his hand amputated. But he's just always loved playing football, especially with his brother, and he originally made headlines back in 2018 at the NFL combine. The combine is a place where the NFL invites recruits from colleges across America and sometimes Canada and puts them through different drills to see how skilled they are. And he was lights out amazing. He was so much fun to watch. He did 20 reps on the bench press while wearing his prosthesis, and then he ran a 40 yard dash in 4.38 seconds, which is the fastest time for a linebacker ever, and so he's really become this person for a lot of people to look to and to say, 'hey, if Shaquem Griffin can do it, I could do it too.' And just because he has something that's different in comparison to so many other football players, especially with hands being so important in football, but he's out there being a pro, I think that it's really starting to change the way that people are thinking about things.
Steph: Mhmm, and we have so many role models that we can look to including Nicole and how she's changing her community and hockey in Nova Scotia. And I think this is a perfect time to get to our conversation too, with Julie Rose, Owen's mom, who was fun fact, also a GISTer before coming on the podcast, which was amazing to hear about.
Ellen: So Julie, you were in Hockey 24 with your son Owen. And how old is Owen now?
Julia Rose: Owen just turned four in March. So when we filmed, he was, about three and a half.
Ellen: Oh, very cute. And you know, you explained in Hockey 24 that he has a condition where he has to wear tubes on his body for about 16 hours a day. Are you able to expand on or explain Owen's condition a little bit more to us?
Julia Rose: Yeah, absolutely. So, he has something called intestinal failure, and he suffers from severe dysmotility, which means his gut doesn't really function the way that ours would, so he can't process nutrition the same way. So those tubes are permanently in his body or as permanently as they can be with a toddler and more like accessories sometimes, but, those are, those are his lifelines.
So the one that goes in his heart is called the central line, and that's actually the way that we are able to give Owen nutrition. He's hooked up to that one, he's now hooked up to it for 12 hours a day, which is a pretty big milestone for us to achieve as a family. All his nutrition goes through that for 12 hours every single day.
And that's how he grows. He doesn't grow by just eating orally like you or I would. We rely on that, so it's kind of, very critical, obviously. And then he's got his two V that he calls it. It's a G tube that goes into his stomach directly, and that's another way that we're able to feed him with medications and liquids and, you know, take the food that he does eat through his mouth, out of his tummy, because he can't process it.
So it's all kind of part of the same system, to work with the condition that he has.
Ellen: Right. Thanks for explaining that. and you know, obviously Owen's a little tike, but it seems like he loves hockey already and loves being out there. It was super cute to watch him on Hockey 24. And so what is a day like to get him prepped and ready to go out and either play or practice or, you know, whatever three and a half and four year olds do playing hockey?
Julia Rose: Yeah, for sure. So my husband played NCAA, so he always saw my husband playing hockey and loved seeing daddy play. And then we also have a six year old daughter, Zoe, who has a full blown obsession with hockey. So, he wants to be like his sister, of course.
Ellen: Love that
Julia Rose: And that meant, yeah, exactly. It kind of rocks. That meant that he needed to have skates on and he needed to do it too, which is super risky for us, obviously. But, it was something we were totally willing to put forward and do. So it means that we treat him the exact same way that we treat Zoe. We treat them the exact same way that any other family would treat their three or four or five-year-old at the time, and we lace up the skates and we get him out there and we hope for the best. But we obviously want to encourage him to do what he's passionate about, what he's excited about here and now. And if that changes, it changes. But here and now, he has this love for hockey. He has this love for being around his little friends and being part of a team and feeling like there's nothing else going on in the world, and it's super important to him, so it's super important to us.
Ellen: That's really cool. That's super special that he's out there, you know, playing hockey and giving it his all and is really just like any other regular kid out there. What really resonated with me while watching Hockey 24 was really how much you gave praise to his coaches. And you actually said that some coaches were kind of scared to coach Owen, but you were so thankful and grateful for his current coaches to take him on. Around that conversation, do you think that there needs to be more training for coaches about medicine or accessibility in hockey in general?
Julia Rose: Yeah, I think that's a crazy important question. I mean, I'll give a little bit of a background about that. So when you look at Owen, just looking at him, he looks like a totally typical little four year old now. On paper he's terrifying. And when you lift up his shirt and you see what's going on, it's pretty scary to see. And then when you have a conversation with people about what it means to have those lines in him, and you start describing things you're saying things like: 'that central line is inserted into his jugular. If it comes out of him, he will die.' You know, those types of things are really, really scary. So when you go to a coach, or when you go to a team and you say, 'hey, I really want to get my little guy on skates. I'd love for him to do that with you, but by the way, I'm going to put his life in your hands around these other kids and I need you to make sure that the other 15 of them don't do this, this, this, and this.' You know, hands up in the air, and they're not doctors and they're not certified and they're not trained on all of this, so they're really taking that, that lead from you as the parent that this is going to be okay, and you're okay with this. So what we did is we met a group of coaches who are literally like family now and they were willing to totally like work and understand what was important, why we were doing this, the risk involved and what they needed to look out for. They knew that we were going to be right there and we were going to be literally at the boards, but the fact that they were willing to actually put their foot forward and say, 'okay, yeah, we're going to do this with you,' it changed his life. Like it literally changes his life in terms of what he's able to do and not do. Cause there's a lot of medical kids that just can't do these types of things. So when it comes to the accessibility factor and it comes to who's trained in and what they're trained on, I think the larger conversation comes around, you know, how do we open up these conversations about everybody being able to access this? How do we open up the conversations about, who can do and who's allowed to touch and who's allowed to learn and what professionals are onsite and what parents' responsibilities are and what the kids know and don't know? I mean, we're just an open book with our team and we're an open book with the families, and we're an open book with four-year-olds about what Owen has in his body. So I think it's just such a bigger conversation about what people should and shouldn't be doing. And you know...
Ellen: Totally. And I think, you know, so good on you guys for taking the lead in all of this too. I'm curious, did the team, or just Hockey Ontario or whatever league that you would be playing in, would they kind of provide medical support or training on top of that or, when you're talking to these coaches who are like family now, and who have brought Owen on with open arms, was that all from you educating them or what did that kind of look like?
Julia Rose: Yeah. That was, that was on us and them and developing those relationships. So, in part that was, that was partially because that's as far as we took it and we recognized that he wasn't going to be able to attend every practice. He wasn't going to be able to go every weekend. And he does still have quite a bit of hospital time. So we wanted this to be an introduction. He's three, four years old. This isn't, you know, anything insane. We want to put skates on him and let him enjoy this. So the relationships that we were building and that we were starting to form with these coaches at the time was something of just building some trust and understanding that we're in this together. You're doing something really major for our family and we're going to completely support whatever you feel comfortable with and be there right beside you the whole time and we're going to take on the hard stuff. So, when that progresses in age and when that progresses, if Owen wants to keep going and keep playing, and then it gets, you know, to a point where it will be very dangerous for him, there's going to have to be a change. There's going to have to be a shift in what that looks like, because as the parents, we understand the risk that we're putting our child in. But why does that mean that he can't play? Or why does that mean that he can't be part of an organization or part of a sport, because he's got a medical need? So that conversation will absolutely shift. And the conversations that we have with the organizations at that time are going to change. And that's something I would absolutely advocate for.
Ellen: I really like how you frame that in terms of thinking about change, but also thinking about the,' why can't someone play and why can't someone be a part of something that's so special?' That is sports, especially when he's clearly so obsessed with hockey. And as you mentioned, who knows, maybe in a couple of years it could be soccer or maybe he'll want to lace up the figure skates. But you know, right now I think it's, amazing what you guys have done so that he can kind of live out his dream, getting his skates on.
It's really cool. And you know, it's a little bit of a weird time right now during the coronavirus pandemic, but I was curious as to what you and your family are up to, being such a hockey family to still have some sports and some movement in your life?
Julia Rose: Yeah, we just invested in new rollerblades for the kids, so they both have totally taken that up and love it. So that's been great. And, the other thing that they love is we've got some, whatever it is, synthetic ice downstairs. So they always go downstairs to play and shoot on each other and practice. So we keep them busy. They keep busy. I mean, they're again, typical four and six-year-olds who just want to stay active and do their thing, and they're siblings who love each other and play and you know, they enjoy this time, so I can't complain. I certainly cannot complain.
Ellen: That's so cool. You guys get parents of the year, synthetic ice in your basement. That's wild. My jaw just dropped when you said that, I would've loved to have that as a kid, and hopefully my parents listening aren't too mad at me for saying that, but geez, that's awesome.
- -
Okay, so, wow. How good of a parent is Julie?
Steph: She's truly a rockstar. I do not know how the woman does it. My role model.
Ellen: Absolutely, no clue how she does it and you know, looking and listening to her interview, I think that it really shows that there's a long way to go in terms of coaching for those who might have something like what Owen does.
Steph: It's so hard because these recreational coaches are generally parents or people in the community or high school kids, and they're willing to spend countless numbers of hours in a freezing arena to give these kids the opportunity to play. But we do have to look at it as creating an opportunity for everyone to play, right?
So I think Julie really got at, where it's not necessarily on the coaches to figure out the training for themselves. Julie knew that she'd have to work closely with the coaches of Owen's team, but it does seem like there needs to be more accessibility training and medical training provided to these volunteer coaches from governing bodies, no matter what the sport, hockey or other sports, no matter what the location is.
And there's so many great people across our nation who are willing to do that work.
Ellen: Totally. Across our nation, across the US across Europe, there are so many people who are out there volunteering in hockey, but also in a number of sports, just so that kids are able to play and have the opportunity to be able to play. And you know, to your point and also to what Julie said, these are already such amazing and incredible people who are willing to spend additional time coaching, and if there's a way that we could find for governing bodies to have some sort of extra money and also some sort of human power to be able to conduct more training, or even to have some sort of medical person on staff for a bunch of games every night, just something that would allow for parents with kids like Owen to feel a little bit more at ease and also a little bit less hesitant to put their kids into something so that more kids would be able to join hockey no matter what was going on with them. And obviously this is something that's not going to happen overnight, it requires money. It requires people, it requires a whole look at the system. But I think when we're looking at the story of Julie and Owen, it really kind of opens your eyes to what needs to be addressed and what needs to be changed.
So we've heard from two of our interviewees, Nicole and Julie, and are about to hear from Ryan Kinsella, whose son Quinn was born with cystic fibrosis.
Steph: Ryan, so as, as we get into it, I need to let you know that both my cohost Ellen and I are from Flamborough, Ontario. We both grew up in Flamborough and I, myself, grew up playing girls hockey. I was a Flamborough Saber before we became the Flamborough Falcons. And so hearing your story and seeing, you know, the word Flamborough come up on the screen, just made both Ellen and I so incredibly proud. I feel like it's such a rare occurrence to be able to represent the small town of Flamborough.
So thanks so much for being a part of this podcast. I'm so excited to get into it with you. Your son Quinn has cystic fibrosis, which for those that are listening to the podcast is the most common fatal genetic disease in Canada and mostly affects the digestive system and the lungs. And I can only imagine what it would be like and what would go through a parent's mind when figuring out how your child can be involved with and how they can experience sport, and Quinn was so well spoken in Hockey 24 and said how much he loves to play hockey in the documentary and was so excited to get on the ice. Was his involvement encouraged at all by the family or was it something that he always wanted to get a part of?
Ryan Kinsella: It was something that was encouraged by us, but I mean, we started out Quinn just doing the CanSkate program through Rockton, the Rockton winter club, and that, so started out doing the skating at the young age of two. And from there, I'm kind of big sports guy myself and I was always very much into hockey and played. I actually grew up in Waterdown as well, I grew up as a Flamborough Saber too... so the thought process was that we would put him into hockey. But one of the biggest things was that, when Quinn was born and diagnosed with cystic fibrosis, one of the first questions we were asked by his CF doctor was did we have plans to put Quinn into active sports? Which both my wife Christine and I did have plans for our kids to be that way anyways. But further to that, they were asking mainly because they were going to put a recommendation in that he does involve himself in high activity sports. Basically, things that can work out the lungs so that it helps to keep the mucus loose and fall away from the lungs.
Steph: How old is Quinn now? And, and so you said Quinn started playing around the age of two or started skating around the age of two?
Ryan Kinsella: Yeah. He was skating around the age of two. And then, did a CanSkate program from two until four, five, sorry. Which puts him at about the initiation program. So, the IP two levels, when we actually started him, we left him in for one year extra of skating, just to, to really strike them with the skating skills. He's nine years old now, so playing novice double A for the sabers.
Steph: Ah, so many good memories with playing novice and for the sabers. Could you talk about what the prep is like for Quinn in order to play hockey and for every day going on, we got to see a little bit of that in Hockey 24?
Ryan Kinsella: Yeah, I mean, the prep for him, I'll answer the second part over the first part first. The prep for Quinn every day, what you saw in the film where he's doing the ventilation, the mask that he has hooked up to him, he does that twice a day. As I mentioned in the documentary, it's roughly about 27 minutes each time, that is done immediately followed by that breathing system, the pep system that we saw on the film as well. We do that right when he gets up in the morning, and then again in the late evening to night, prior to going to bed. So as far as the prep for everything going on, that's that piece to it.
The digestive system… and that side of it is that he needs to take the enzyme. So again, if you saw in the Hockey 24 piece, I'm counting actually in our kitchen at one point, they're little kind of red and white pills... he has to take those anytime he eats pretty much anything. So I guess that would kind of go towards even the prep of sort of everyday's going on, as far as he has to do the ventilation and make sure that's all done properly twice a day, to make sure that his lungs are prepped properly. And then, on an ongoing throughout the entire day, he has to make sure that he's, taking his enzymes in order to eat, to get that done. As far as, prep in order for him to play hockey, I mean, the first part that I answered kind of goes hand in hand. Everything else would be, very much like a lot of his teammates. And that would just be getting to the rink on time, getting themselves stretched out and getting warmed up and, and just participating with the rest of the team.
Steph: Thinking about that team environment, and Hockey 24 definitely talked about how important it was to see Quinn out there like any other regular kid and how much Quinn loves hockey because he loves having friends or having fun with his friends. How important is having his teammates treat him like any other player?
Ryan Kinsella: I mean, I think it's as important as it would be for any nine year old kid. For the most part, his team is very good. They are aware that Quinn has cystic fibrosis. Mainly this year is when that's really kind of been highlighted. But even at that, the education on what cystic fibrosis is and that, I mean, we've kept it as much as Quinn wants to know we're going to let him know, and his team is kind of the same way. I mean, all the parents are aware and we, Christine and I have spoke with the parents one on one on different things and they've got a lot of different questions and that. As far as importance of having Quinn treated like any other player, it is that way. Greg his coach, that you saw again on the film, made sure that he does a great job of communicating, and making sure that, you know, as much as Quinn has the disease, he's still very much like the rest of the players as far as what he wants to achieve and where he wants to go with hockey.
Steph: And that's what I love so much about sports too, it's all about determination and being a part of a team and there are so many lessons I think embedded into that, and I'm curious how you think community hockey can continue to support players like Quinn, especially, as the game evolves and Quinn moves up into different, levels of hockey?
Ryan Kinsella: Yeah. I think that… and again, you guys would both know quite well with the small town of Flamborough, even though it's growing now, but, the support around the community is really good. I'd say that one of the biggest things of what can help is just the awareness. Having the ability to be part of Hockey 24, a part of this, even doing an interview like this with you guys, and just the awareness around not just cystic fibrosis, particularly, obviously that's key to us, but, other players, like as you said, like Quinn that, that have had obstacles, I think that just getting the awareness out and really just talking about it within the community is something that will help to really advance it. Again, speaking directly with Quinn, it'll help to advance his ability within hockey. And especially again, in talking to the intensity and the physical aspect of it, I mean, that piece will come eventually and I think it's just communication with Quinn and making sure that he understands everything. But, as it gets more intense, as there's more activity, we see it as a help to work his lungs more so it's a great piece to be able to have, especially within hockey.
Quinn's also a soccer player during the summer for Flamborough. So again, another high activity sport that can keep his lungs running. And as that continues to become more intense and more competitive, again, it'll be a challenge for him, but it's something that I think that he really loves doing. And community support has been tremendous. We run an event every May and through the event, we do a lot of different prizes and giveaways and things like that, and it's all very community oriented there, to help support the cause of getting more funds for research for cystic fibrosis and for Quinn. And it's just the tremendous piece that we have. And we've been able to also utilize hockey and the FHA in order to help spread the awareness about CF and about Quinn.
Steph: I loved too in the documentary how his coach said that he approached every challenge in the same way and overcame every small challenge in the same way. And I love how much sport can be a part of learning in our youth.
- -
What a guy. After I chatted with Ryan, I also realized Ellen, that Quinn's hockey coach also used to coach my brother.
Ellen: That is just wild, wild to me.
Steph: I texted my brother last night and I didn't hear back from him until after I was able to speak with Ryan and I just like screamed small world in all caps back to him when I realized the news.
Ellen: Seriously, such a small hockey world eh? Just absolutely wild.
Steph: I still can't get over the level of excitement that I felt seeing Flamborough come across the screen in Hockey 24 our small town hockey organization and being able to recognize Quinn's coach and then actually confirm that I actually do know who that person is and to recognize the arena that Quinn plays in. It just goes to show, I think the power that representation has and why I basically cried my whole way through the documentary. I just hope that there are kids out there who watch it and think that they can see themselves in hockey no matter who they are, what their ability is or where they're from. You know?
Ellen: Totally. And I think that there were so many different stories that hopefully so many kids would be able to resonate with. And I think, yeah, extra special for you Steph because you literally were a Flamborough Sabre, and that's what Ryan's son Quinn is, he's a Flamborough saber too. And that's really cool that you got to chat with him about that.
Steph: Yeah. And Ryan was a Saber too, back in the day.
Ellen: Oh my gosh. I love it, through generations. But you know, something that Ryan mentioned is that education piece and the power that awareness can have in helping create that equal sports experience and having people out there, and telling their stories creates role models, basically just as you said, in terms of seeing yourself being able to do something and whether that's within our own community, like the small town of Flamborough, and being able to see someone like Quinn play hockey would make you want to play hockey, or it's like seeing someone like Montreal Canadien Max Domi. Max Domi has diabetes and he's very open about it. He's said how often he needs to take care of himself with insulin. He talks about his diet. He talks about the way that he works out. He talks about the pumps in between periods that he needs. And so having those role models really helps in terms of that awareness in creating that equal sports experience, but also saying, hey, if he or she can do it, why can't I do it?
Steph: Yeah. I'm so grateful for all of the families who shared their stories in Hockey 24 and for the folks who took the time out of their lives to speak with us too, about their experience and how their family experiences hockey.
Ellen: For sure. And you know, I think to wrap everything up and to really take a page out of Nicole's book and what we said beforehand, hockey is hockey is hockey and sports is sports is sports.
It doesn't matter who you are or what your situation is. It really all does come back to opportunity and accessibility and hopefully us and everyone thinking about accessibility in a different way now that we've talked to all of these families, and it's definitely a reminder and a kick in the pants that we need to think about things differently sometimes so that it could be for everyone.
Steph: All right. That's The GIST of It from Ellen and I. If you liked what you heard, tell all your friends and subscribe to The GIST of It on , , and , and while you're there, please rate us five stars and leave a review.
Ellen: And in case you missed it, we also have a r where every Monday and Thursday morning we give you the gist of what's going on in the sports world.
If you haven't yet, at thegistsports.com if you want to get in touch, email us at pod@thegistsports.com or DM us on Instagram or . I'm Ellen Hyslop and I'm Steph Rotz. And this has been The GIST of It. See you next Wednesday.
🏀
🏒
Get'cha head in the game
May 25, 2020
BRUCE BENNETT/GETTY IMAGES
The GIST: The NBA's and the NHL's plans to return to play are well underway, and with the players' associations now giving the go-ahead, we could be in for a summer of intense action. So much for summertime sadness.
What's the NBA's plan?: On March 11th, the NBA was the first professional league in North America to suspend play, after Utah Jazz Rudy Gobert tested positive for COVID-19. Now the league is looking to resume with a single-site scenario in Orlando, Florida.
The NBA and the National Basketball Players Association are in talks with Disney to host a tournament at the ESPN Wide World of Sports Complex. The huge complex (we're talking 220 acres of sports) has enough facilities for teams to practice and play and plenty of space to house all players and necessary staff. Oh, Mickey, you are so fine.
Would they finish the regular season or jump to playoffs?: No one knows just yet. Most teams had played about 65 regular season games when they suspended play, but many TV broadcasting contracts require teams to play a minimum of 70 games. If the NBA chooses to skip right to the playoffs, teams could be out a lot of money.
And the NHL?: The NHL followed the NBA's lead, suspending their regular season on March 12th, and are now organizing their 24-team back-to-play plan. The proposed format will have the league jump right into the Stanley Cup Playoffs (though they'll be a bit different than the normal playoffs) and teams will be seeded based on their points percentage as of March 12th, excluding the bottom seven teams in the league (sorry, Ottawa fans!).
The top four teams from each conference (eight in total) will get a bye to the second round, leaving the remaining eight teams in each conference to compete in a best-of-five series in the first round of playoffs. The league has discussed the idea of using hub cities to host each conference, so they'll need to decide how and where the final round, which will feature the best team from each conference, will play out.
So how likely are we to see these tournaments?: It's looking pretty good. On Friday, the US government announced a travel ban exemption that would allow any foreign athlete to enter the US for the purpose of competing. And (for better or worse) many American states are relaxing their pandemic restrictions, meaning all foreign players can return to their market cities and most can start practising again.
The Canadian government has yet to issue any similar exemptions, so the likely scenario has all competition playing in safe "bubble" cities south of the border. But since these games will be spectator-less anyway, we're totally fine watching from home with some microwave popcorn.
⛳

A match made in heaven

May 25, 2020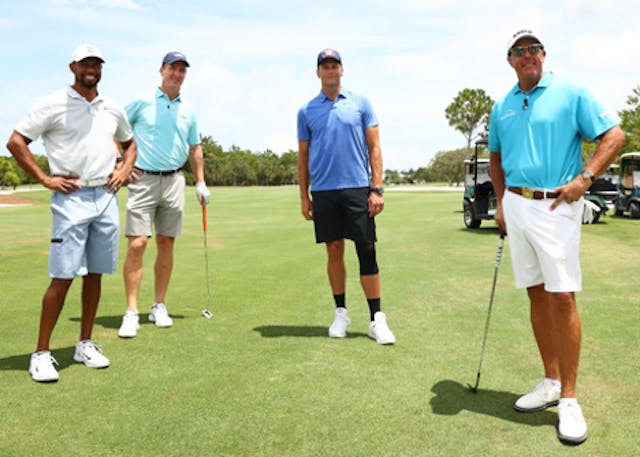 MIKE EHRMANN/GETTY IMAGES
The GIST: It was a crossover for the ages. Two of the best NFL quarterbacks, Tampa Bay Buccaneer Tom Brady and retired Denver Bronco and Indianapolis Colt Peyton Manning, and two of the best golfers, Tiger Woods and Phil Mickelson, faced off in a charity golf game yesterday, and sports fans everywhere rejoiced.
Tell me everything!: On American Thanksgiving in 2018, Tiger and Phil faced off in The Match, an exhibition golf match to determine once and for all who the better golfer is (spoiler: Phil won) — and to make a boatload of money.
So fun!: Isn't it though? The foursome teed off after a slight rain delay and treated us to some mediocre golf and hilarious trash talk, pant-splitting and betting with the guest commentators Charles Barkley and Justin Thomas. In the end, Tiger and Peyton got the W, but really, we all won, with the tournament raising $20 million.
And when do we get to watch the real stuff?: The PGA is still holding strong to their June 11th restart, though a few of the top players will sit it out. Meanwhile, the LPGA is looking to make their comeback on July 15th. Still, many non-American LPGA and PGA players are waiting to see what testing protocols will look like before committing to any events.
They're also not stoked about quarantining for two weeks after entering the US, followed by a two week quarantine once back at home, saying it would be too much time away from their families. Good news for the Brits though: the European Tour (Europe's pro golf tour, which usually runs concurrently to the PGA Tour) is looking to restart the season with a month-long UK tour — the hottest news to hit the UK since the Spice Girls reunion tour.