August 23, 2021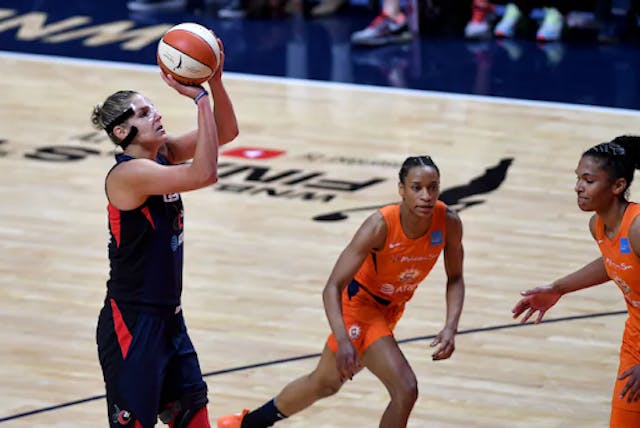 Source: Katherine Frey/The Washington Post
🏀Mystics: We loved seeing two-time WNBA MVP Elena Delle Donne , but we did not love watching the Mystics drop their fourth straight game yesterday. Yes, the Mystics literally haven't won since the Olympic break. Yikes.
Their next opponent, the LA Sparks, haven't lost since the Olympic break and are in a similar position as the Mystics: fighting for the eighth and final playoff spot. Ball's up tomorrow at 7 p.m. ET.
⚾️Nationals: Although the Nats scored twice in the ninth inning, they lost yesterday's series finale 7–3 to the Milwaukee Brewers. The Nats — sitting second-to-last in the National League (NL) East — open a three-game series tomorrow at 7:10 p.m. ET against the NL East–worst Miami Marlins. Are those wins in our tea leaves?
⚽️Spirit: On the pitch, the Spirit defeated the Orlando Pride 2–1 yesterday, breaking a three-game winless streak and moving into third place in the NWSL standings. Forward Ashley Sanchez came on as a substitute and scored the . Bangers only.