August 23, 2021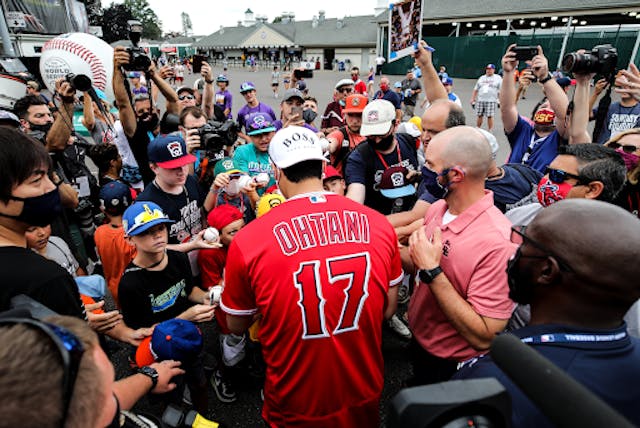 Source: MLB/Twitter
⚾️MLB: Hundreds of Little Leaguers — including — attended the yesterday as the Angels lost to Cleveland 3–0. Despite the loss, what a special experience for the youngsters (and perhaps future stars!) to watch Shohei Ohtani and the Halos up close.
🏀Sparks: Yesterday, Chiney Ogwumike (pronounced oh-gwoo-MIH-kay) from a knee injury as the Sparks blocked out the haters beat the NY Liberty 86–83. With the dub, LA now holds the eighth and final playoff spot. Watch out world, this (finally) healthy Sparks squad is dangerous.
⚽️Angel City FC: Our new pro women's soccer team isn't expected to start NWSL play until 2022, but we know who will be leading the charge. News broke yesterday that Freya Coombe, current head coach of NJ/NY Gotham FC, will be ACFC's . Herstory.
🏈Box scores: In NFL preseason action, the Rams lost to the Las Vegas Raiders on Saturday while the Chargers fell to the San Francisco 49ers last night.