August 23, 2021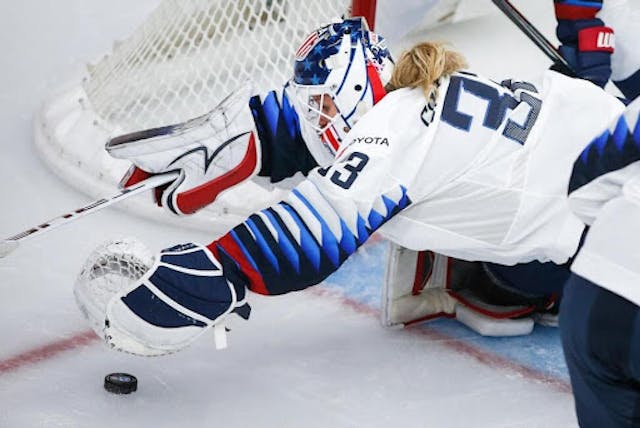 Source: Jeff McIntosh/The Canadian Press via AP
🏒Hockey: Team USA's 3–0 win over Finland last night wasn't enough to get them to the top of the IIHF Women's World Championship Group A . Instead, archrivals Canada lead the pack, while the Czech Republic leads Group B. Team USA will go for three straight wins tomorrow when they face the ROC at 2 p.m. ET.
⚾️Baseball: While the Baltimore Orioles are coming dangerously close to longest losing streak, a few players at the Little League World Series (LLWS) were setting records worth celebrating.
South Dakota threw on Friday and then Washington's Eli Jones tossed a on Saturday, the first solo no-hitter at the LLWS since 2015.
As for the offense, Texas' Ella Bruning had two hits in her squad's 6–0 win on Friday, making her just the third girl to have multiple hits at a single LLWS. The kids are alright.