August 23, 2021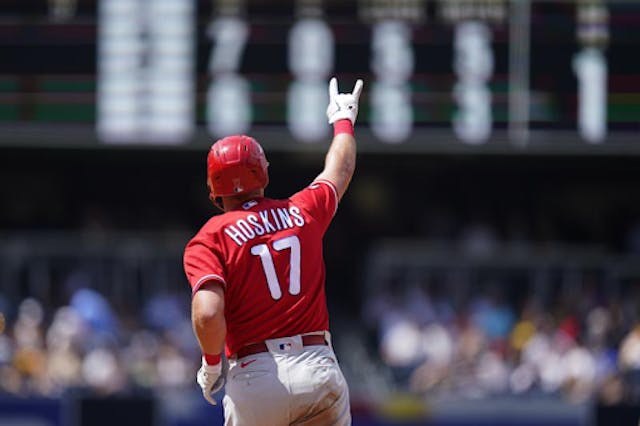 Source: Gregory Bull/AP Photo
🏈Eagles: The Eagles took a from the New England Patriots in preseason action on Thursday, an embarrassing showing even with most of the Birds' starters .
⚾️Phillies: The Phils beat the San Diego Padres 7–4 last night thanks to Rhys Hoskins' and J.T. Realmuto's . Fire us up. The victory also brought the Phils a crucial series win as the league races towards playoffs.
Philly has two avenues to a playoff spot: win the National League (NL) East or earn a spot in the NL Wild Card game as one of the top two teams in the NL who did not win their division.
The Phils are currently the NL East–leading Atlanta Braves, but they're now the Padres and the Cincinnati Reds, the current Wild Card leaders. Keep on phightin'!