🏈

"Who gives a sh!t about gender?"

April 27, 2020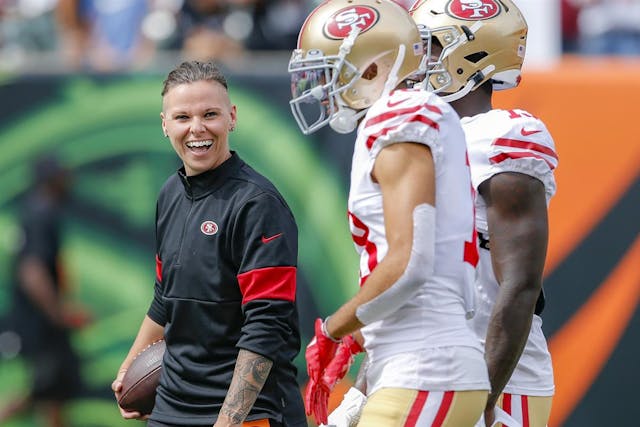 SOURCE: GARY LANDERS/ AP
The GIST: This recent NFL talk has us thinking about the trailblazing women — specifically the coaches — who have contributed to the game.
The numbers: Since 2015, seven full-time female coaches and 15 female coaching interns have worked in the NFL. Currently, four women hold full-time assistant coaching positions. Amazing, right?! However, given the typical NFL team currently averages 23 assistant coaches and there are 32 teams in the league, there are about 736 assistant coaching opportunities. We're no math majors, but this means women hold only 0.54% of assistant coaching roles.
And while the NFL has implemented policies such as the "Rooney Rule," which requires teams to interview ethnic-minority candidates for head coaching and senior football operations jobs, there are no similar gender-diversity policies. Hhhmmmm.
The firsts: Still, there are four full-time coaches in the league and that's a BFD, especially when football, despite having professional women's football leagues, is "not a women's sport." Five years ago, Dr. Jen Welter got the ball rolling when she became the first woman to coach in the NFL as the Arizona Cardinals training camp/preseason coaching intern.
Just a year later in 2016, Kathryn Smith became the NFL's first female full-time coach when she landed the role of special teams quality control coach with the Buffalo Bills.
The present: Mostly recently, Katie Sowers, who's been an offensive assistant coach with the San Francisco 49ers since 2017, became the first woman and openly gay full-time coach in the Super Bowl. Can we get a HYFR?
Then, shortly after the season ended, Jennifer King became the NFL's first Black female full-year coach when she was hired by the Washington who must not be named as a full-year coaching intern. You love to see it.
The future: With the combination of having female coaching role models, an increase in female fandom (the NFL says 47% of its fans are women) and head coaches "not giving a sh!t about gender," we predict we're only going to see more female coaches in the future (and maybe even our first female NFLer).
🏈

#BooTheCommish

April 27, 2020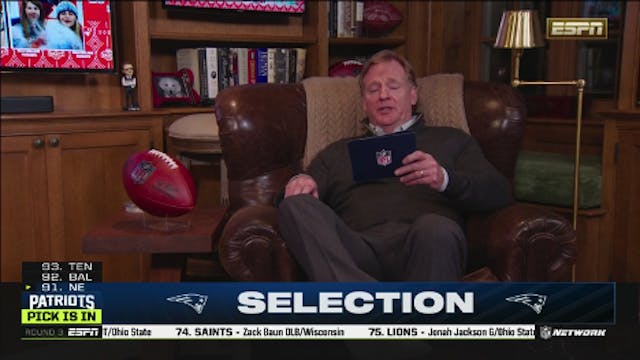 SOURCE: SB NATION/TWITTER
The GIST: Just how desperate are we for the return of sports? Well, a record-high 15.6 million viewers tuned in to watch the first round of the 2020 NFL Draft broadcast live from league commissioner Roger Goodell's basement, so you tell us.
How did the virtual draft go?: Pretty well, actually. There were no major technical glitches (though Dallas Cowboys head coach Mike McCarthy is still figuring out his angles) and the tradition of fans booing the commissioner was kept alive. It just wouldn't have been a true draft otherwise.
The most entertaining part for many viewers seemed to be the behind-the-scenes glimpse of team executives' at-home war rooms (special shoutout to New England head coach Bill Belichick's dog) and watching the incredibly awkward interactions between players and their families (new Cowboy CeeDee Lamb is never living this one down).
Who was drafted?: With the most obvious pick of the evening, the Cincinnati Bengals drafted Louisiana State University (LSU) quarterback Joe Burrow first overall. Burrow was the first of 14 LSU players selected, while Ohio State's defensive end Chase Young and cornerback Jeff Okudah went second and third, respectively.
🏒
🏀
⚽
Bring it all back now
April 27, 2020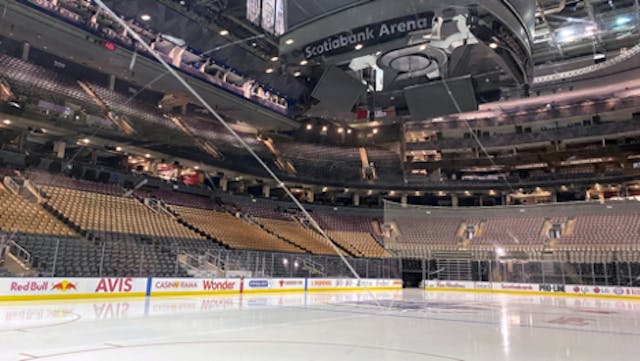 SOURCE: JOSHUA CLIPPERTON/CANADIAN PRESS
The GIST: Remember live sports? Those were the days, huh? But don't fret! While COVID-19 continues to keep us locked up for a little while longer, the major leagues are working to bring our beloved sports back.
What are they working on?: The NHL's latest idea would have each team play games in one of four cities, based on their division. The league, which along with the players' association has developed a Return to Play Committee, is still considering whether they'll play out the rest of the regular season (each team had about 12 games left) or skip ahead to a modified version of the playoffs.
These games will likely be scheduled for the summer, as rumor has it that NHL training camps will open on June 1st. That means that some players who went back to their home countries when the season was suspended (some have already begun practicing), will have to return to North America soon to complete a mandatory two-week quarantine.
Interesting. Who else is coming back?: In a serious plot twist, the NBA is going to allow some players to start practicing Friday. Players that live in cities with loosened restrictions on personal movement will be allowed to take part in voluntary, individual workouts in athletic facilities, starting May 1st. Until now, players were adhering to strict stay-at-home (i.e., workout-at-home) guidelines.
But we're not totally stoked about this. While some cities may be slowly adjusting back to "normal" life, others are still virus hotbeds. Allowing players in states like Oklahoma or Georgia, where lockdowns are being eased, to begin practicing while players in harder-hit places like New York or California are still under strict lockdown seems pretty unfair to us. As Scar would say, "Life's not fair, is it?"
Any other leagues?: The NWSL and MLS have extended their training moratoriums to May 15th, while the LPGA and PGA both have their first post-lockdown tournaments set for June 11th. And considering golf is a sport where you can actually physically distance, we wouldn't be surprised if these dates stick. No updates on potential start dates for the WNBA or MLB seasons.
What about the rest of the world?: Many European countries will begin easing lockdown restrictions next week, and since soccer is basically the lifeblood of Europe, we can look forward to some sports action from across the pond soon. In Italy, Serie A players are set to resume team training on May 18th in hopes of restarting the season in June.
Germany's Bundesliga is set to return Saturday, May 9th. And with that comes some interesting rules for players, including no...ahem, intimate relations if their significant others show coronavirus symptoms. Good luck enforcing that!
🏒

Runnin' through the six with my woes

April 23, 2020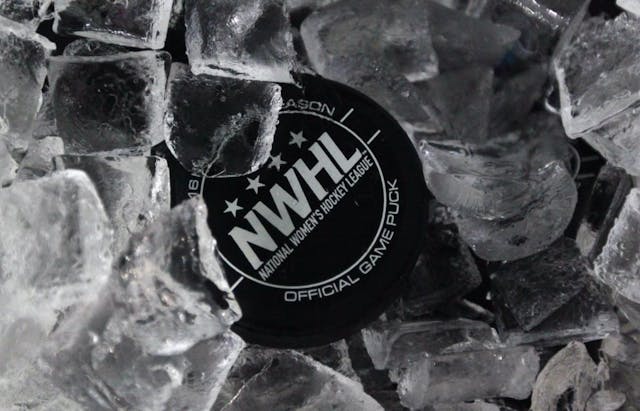 SOURCE: THE ATHLETIC
The GIST: Last week, we hinted that the National Women's Hockey League (NWHL) might be expanding to Toronto. And yesterday, the league confirmed their plans. It's like we have ESPN or something.
No way! Give me the deets: Almost a year after the Canadian Women's Hockey League (CWHL) folded, professional women's hockey is set to return to Canada. The Toronto-based team will become the NWHL's sixth franchise and the first outside of the US.
Cool. So this is good news?: Anytime women's sports grows, it's great news! However, this situation is complicated. Last year, after the CWHL folded, the Professional Women's Hockey Players Association (PWHPA) was formed.
The PWHPA is made up of over 200 of the world's top hockey players who have banded together and agreed that they would not play pro hockey in North America until a single, viable, cross-border league was formed.
The NWHL is cross-border, so problem solved, right?: Not really. The PWHPA remains firm that the NWHL is not the solution they're looking for. The PWHPA has made it pretty clear that they want support from the NHL (similar to the NBA and the WNBA), but the NHL has said it will be difficult for them to fully step in while the NWHL is still around.
So yes, while this expansion is a step forward, it's also another roadblock in creating the pro league women's hockey truly needs and deserves.
🎾

Silver linings playbook

April 23, 2020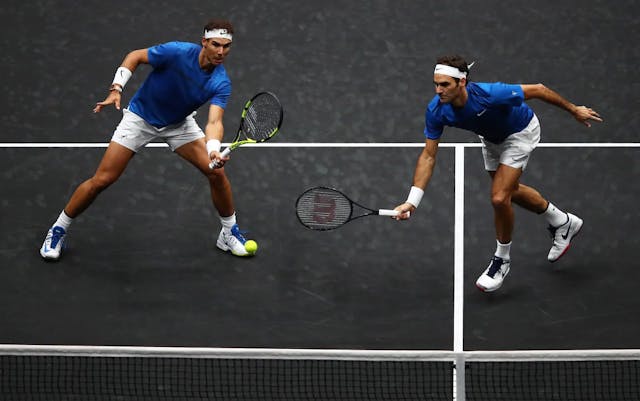 SOURCE: TELEGRAPH/GETTY IMAGES
The GIST: Something good has to come out of this awful pandemic, and tennis legend Roger Federer has the perfect idea: merge two professional tennis associations to make one supreme powerhouse.
Sweet. What's the current setup?: Professional tennis currently has two governing bodies: the Association of Tennis Professionals (ATP) for the men and the Women's Tennis Association (WTA) for the women. These two organizations run pretty differently, with different ranking systems, regulations, schedules and, of course, revenue (we'll let you guess who makes more…).
So what does Federer propose?: One governing body to oversee all professional competition. In a series of tweets, Federer explained that merging the two organizations would help fans better follow and understand pro tennis.
By merging, men's and women's tennis would follow the same schedule and ranking systems, and would allow for a more balanced marketing and media presence for each. For a sport that's already leading the way in gender equality, this sounds like a no-brainer.
Could this actually happen?: We certainly hope so. Federer has apparently already spoken to his best friend/rival Rafael Nadal about this, and their idea quickly gained backing from fellow players Garbiñe Muguruza, Simona Halep and the legend herself, Billie Jean King (who's been calling for this since forever).
Not only are Federer and Nadal two of the greatest players of all time, but they're also members of the ATP Players Council and have very powerful voices in the tennis world. If anyone can make it happen, it's these two...and probably Serena Williams.