July 12, 2021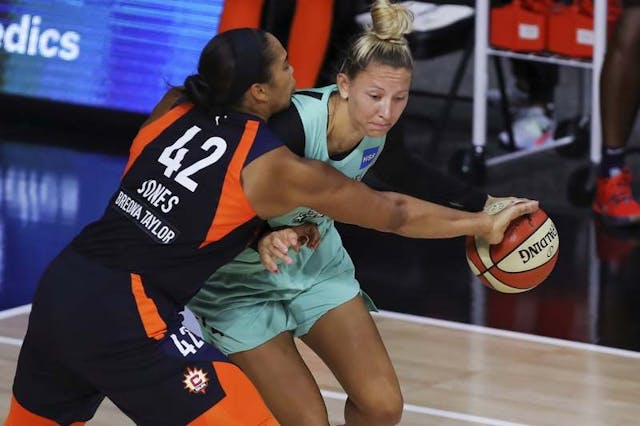 Source: Mike Carlson/AP
🏀Liberty: In yesterday's final game ahead of the Olympic break, the Liberty lost 71–54 to the Connecticut Sun. Though Kylee Shook and Michaela Onyenwere lead the team with 16 and 12 points, respectively, Sabrina Ionescu scored zero points in 21 minutes played — not the young star's typical stat line. Sigh.
⚾️MLB: The Yankees lost to the Houston Astros yesterday, but thanks to their earlier triumphs — including pitcher Gerrit Cole (!!!) in Saturday's 1–0 win — the Pinstripes still took home the 2-1 series victory. That NY state of mind.
Meanwhile, the Mets split their series with the Pittsburgh Pirates 2-2 after their 6–5 loss yesterday. The Mets had a one-run lead until the ninth inning, when the Pirates came roaring back to score two runs and steal the win. Womp.
⚽️Gotham FC: Last night's game against the Portland Thorns ended in a scoreless draw, a very good result against the reigning .