The GIST: The Milwaukee Bucks put a stop to the madness memeness, pulling out a Game 3 win last night. We have ourselves a series!
July 12, 2021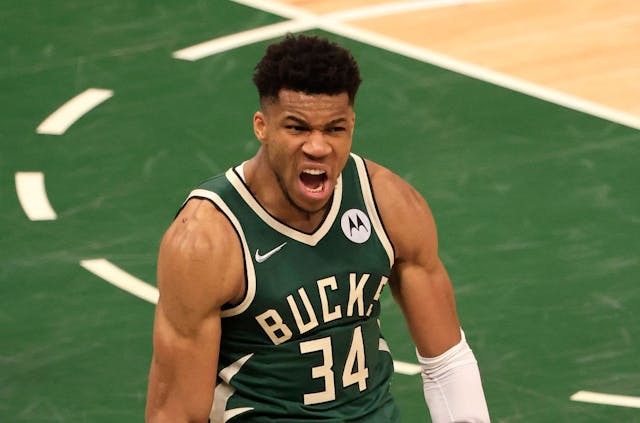 Source: CBS Sports/Twitter
Game 3: Thanks to Giannis Antetokounmpo's (pronounced YAHN-iss ah-dedo-KOON-bo) stellar 41-point, 13-rebound performance, the Bucks defeated the Phoenix Suns 120–100 yesterday to avoid the dreaded 3-0 series deficit.
Giannis joins Shaquille O'Neal and LeBron James as the only players in NBA history with 40+ points and 10+ rebounds in back-to-back finals games. In good company.
What's next: The Bucks will have home court advantage once again for Wednesday's Game 4. With Antetokounmpo looking more than healthy and the Suns on the hunt for revenge, Game 4 (and the series) is anyone's for the taking. Lucky us.