The GIST: The Phillies beat the Boston Red Sox 5–4 yesterday to win the series 2-1, but ahead of the All-Star break, our minds are on October.
July 12, 2021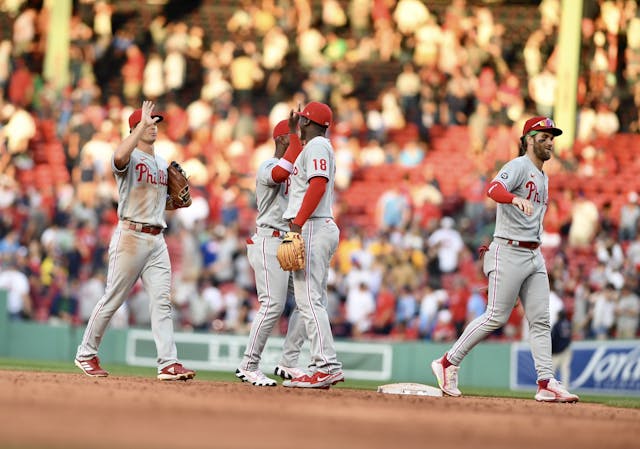 Source: Mike Carlson/AP
Yesterday: Even with a few players — including scheduled starting pitcher Aaron Nola — being due to COVID-19 protocols, the Phillies' bullpen held it together as six different pitchers took the mound to keep the threatening Sox at bay. Teamwork, baby.
October: And while we love a winning weekend, we can't help but worry about the real possibility that this season will extend the Phillies' playoff drought to 10 postseason-less years. To avoid that, the Phils either need to win their division, the National League (NL) East, or earn one of two NL wild-card bids.
Right now, it's likely that two NL West teams will earn both wild-card spots, meaning the Phils probably need to win their division. Though they're now above .500, it's going to be hard to pull ahead of the division-leading NY Mets.
MLB Draft: Looking towards the future, the 2021 MLB Draft began last night, and the Phils selected pitcher No. 13 overall. Keep up-to-date on all the picks .