July 12, 2021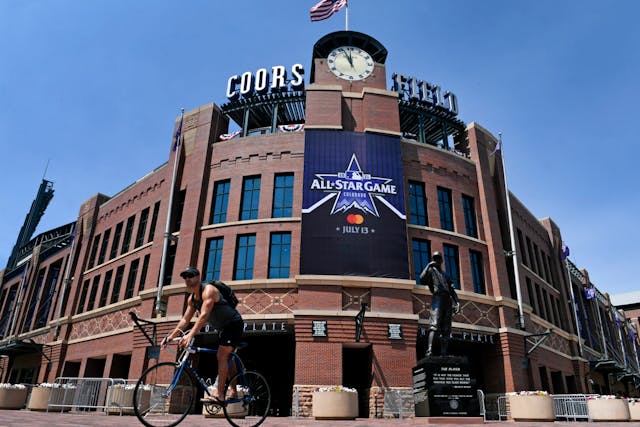 Source: Helen H. Richardson/The Denver Post
⚾️MLB: While the FBI for a safe All-Star Game, Atlanta Braves All-Star outfielder Ronald Acuña Jr. is preparing for surgery. Acuña Jr. suffered a torn ACL in Saturday's 5–4 win over the Miami Marlins, ending his season and dealing the Braves (and let's face it, the league) a huge blow.
Acuña Jr. will be replaced by San Diego Padres third baseman Manny Machado in tomorrow night's All-Star Game, but first up is tonight's Home Run Derby at 8 p.m. ET on ESPN.
🏀WNBA: And speaking of All-Stars, a few legends set some new records ahead of Wednesday's WNBA All-Star Game. On Friday, Seattle Storm's Sue Bird became the first player to reach 3,000 assists in W history, and not to be outshined, Chicago Sky's Candace Parker recorded her 3,000th rebound on Saturday. Hey now!