The GIST: The Wings lost, the Rangers lost...let's just hope our lawmakers can turn things around this week...
July 12, 2021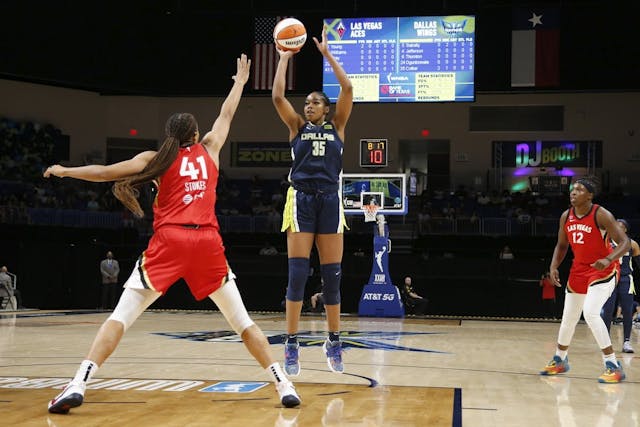 Twitter: Dallas Wings/Twitter
🏀Wings: Though 2021 No. 1 draft pick Charli Collier had a career-high 13 points and Olympian Allisha Gray added 14 of her own, the Wings couldn't overcome early foul trouble, falling 95–79 to the Las Vegas Aces yesterday. Womp.
Catch Arike Ogunbowale (pronounced ah-REE-kay oh-goon-bow-WAH-lay) and Satou Sabally in Wednesday's All-Star Game, ahead of a much-needed Olympics break for the Wings. Coming for you, August.
⚾️Rangers: The bad news? The Rangers lost their weekend series with the Oakland Athletics. The good news? They drafted former Vanderbilt pitcher, All-American Jack Leiter with the No. 2 pick in yesterday's MLB Draft. We're ready for in the Big D.
The next big event in the is tonight's Home Run Derby. Warning: because designated hitter Joey Gallo will receive his pitches from Rangers third base coach and cancer survivor Tony Beasley.