July 12, 2021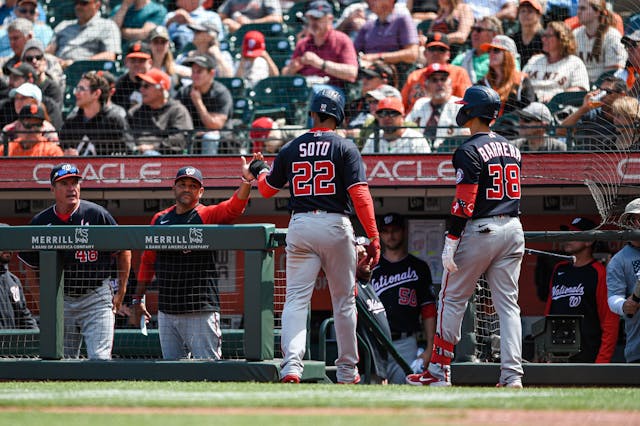 Source: Nationals/Twitter
⚾️Nationals: The best-in-the-league San Francisco Giants swept the Nationals with yesterday's beat down. The loss marked the Nats' ninth in the last 11 games as they wobble into the All-Star break in fourth place in the NL East. Sadboi hours.
🏀Wizards: The Wizards interviewed for their head coaching position this week: the Nuggets' Wes Unseld Jr., the Mavericks' Jamahl Mosley, and the Bucks' Darvin Ham and Charles Lee. Now three weeks into the hiring process, it's clear they plan on hiring a first-time head coach, so why not the Spurs' ? Asking for a friend.
⚡️Rapid recaps:
🏀Thanks to Tina Charles' team-leading 34 (!!!) points, the Mystics beat the Chicago Sky 89–85 in overtime on Saturday in their final game before the Olympic break. Going out on top.
⚽️The Spirit snapped the North Carolina Courage's four-game winning streak on Saturday, beating them 2–0 off the strength of Ashley Hatch's two . Putting the team on her back!