🏀

Guide to Basketball

May 26, 2021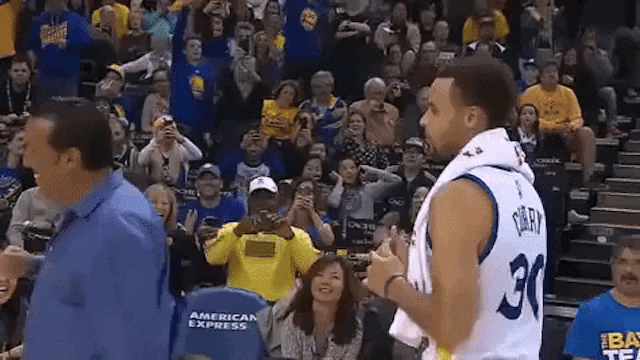 SOURCE: GIPHY.COM
The GIST
Professional basketball is made up of four quarters lasting 12 minutes each. Five players on each team are on the court at the same time. The point of the game is to shoot a basketball in a hoop to get the most baskets (and the most points). A basket counts as either two or three points, depending on how far the shooter was from the basket they hit the shot. Courtside seats gives fans unprecedented access to the players, so basketball brings out celebrity sightings like no other sport. Just check out the dynamic combo of Chris Rock, Amy Schumer, Tracy Morgan and Leslie Jones . Can we get in on that or what?
How is it organized?
The highest level of the sport is the National Basketball Association aka NBA and the Women's National Basketball Association aka the WNBA. Let's start with the NBA. The league is divided into two conferences (East and West), and each of those conferences are further divided into . There are 30 teams in the league, including 29 in the U.S. and one in Canada.
The best of the best
The reigning NBA champions are the LA Lakers. The Lakers claimed their 17th (!!!) NBA title in franchise history during the NBA's historic 2020 bubble season played at Disney World in Orlando, Florida.
Superstar LeBron James led his Lakers squad, earning NBA Finals MVP honors by averaging nearly 30 points per game throughout the Finals. King James became the first player to ever win the MVP honors with three different franchises. True royalty.
James had some help from teammate Anthony "The Brow" Davis, who averaged 25 points throughout the Finals. Talk about a dynamic duo.
The 2020 bubble season was historic for many reasons, most notably the wildcat strikes for social justice which nearly ended the season midway through the playoffs. With these strikes and calls to action, these players and franchise put social justice at the forefront all season long.
In addition to King James and Davis, the league's most notable stars also include 2019-20 league MVP Giannis Antetokoumpo (pronounced YAWN-IS ANT-TET-TO-KOOM-PO), who could stir up some drama by joining a new team this offseason, and Houston Rockets guard James "The Beard" Harden.
When does the next NBA season start?
The 2019-20 NBA season ended on October 11th, right around when the new season would typically begin. It took some negotiating, but we officially have a start date for the 2020-21 season: December 22nd. It's a Christmas miracle!
Although this season won't be played in a bubble, things will still look a bit different. Most notably, each team will play 72 games as opposed to the standard 82. Exact schedule details (including fan attendance policies) are still TBD, but we're already counting down the days until tip-off.
Play like a girl (it's better that way)
The WNBA is one of the best professional sports leagues for women in North America as these basketball bosses actually get airtime on top sports networks. Keep your eye on:
Wow! Can I get more info on the WNBA?
Absolutely! The WNBA season (typically) runs from May until late September or early October, with each of the 12 teams playing 34 regular-season games. The league has actually been around since 1997, though only three teams remain from inception: the New York Liberty, Los Angeles Sparks and Phoenix Mercury. Go deeper on how the league is organized .
These women still have a long way to go before reaching parity with their professional male counterparts. But thanks to 87 nationally televised regular season games (more of this, please!), the WNBA saw an incredible 68% increase in viewership during the 2020 season. Amazing what happens when you put women's sports on TV!
And prior to the historic wubble season, we finally saw the WNBA bet on itself by signing a groundbreaking new collective bargaining agreement (CBA) that will significantly benefit the players. Among other things, players receive an increase in salary that improves the average compensation from $79k to $130k (!!!) with the league's top players set to earn $500k — more than three times the previous maximum. Cardi B would be so proud.
It also includes added bonuses for top players, guaranteed fully paid maternity leave, better travel conditions and mental health resources. And maybe the most notable addition: access to offseason job opportunities with the league to limit the number of women playing in leagues overseas to make ends meet, which has become a nagging necessity for WNBA players. Can we get a hell yeah?!
There's obviously still a long way to go before there's parity with the men's professional leagues. That being said, this is a BFD — the WNBA listened to its players and took their input into account more than ever before. It's refreshing to see a league partner with its players and bet on its women to move closer to closing the inequality gaps that still exist in women's sports.
Don't get The GIST's free twice-weekly newsletter yet? Let's make it email official.
⚾

Guide to Baseball

May 26, 2021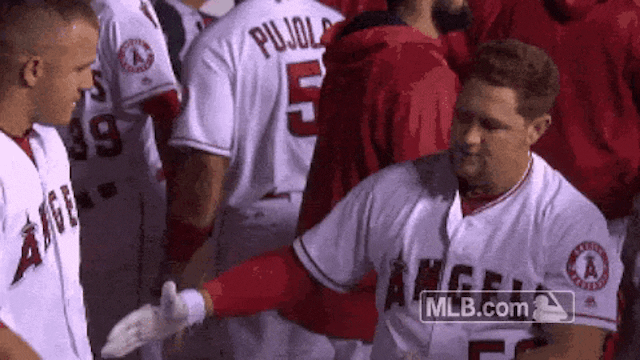 The GIST
Baseball is America's national pastime. Why? Well, it quite literally passes time. The average length of a baseball game is just over three hours of continuous fun.
Baseball is played on a field shaped like a diamond (its other name) with a base on each corner. A team scores a point (referred to as runs) when one of their players is able to make it all the way around the diamond and back to home plate. The team with the most runs at the end of the game, wins!
Rather than periods or quarters, baseball is divided into nine innings, each with a top and a bottom half. At the beginning of an inning, the visiting team goes up to bat while the home team sends nine players into the field to play defense. Then the teams switch to play the bottom of that inning. It's an advantage to be the last team up to bat because you have the last chance for a comeback win!
An inning is over after three outs (e.g., when a player strikes out on pitches, is thrown out at a base or their ball is caught in the air). And if the game is tied after nine innings, the game goes into extra innings until a winner can be decided.
But our fave part of baseball? It's got to be the .
How is baseball organized?
Baseball is played all over the world; however, the most popular league in the world is Major League Baseball (MLB) located in North America. There are 30 teams in the MLB and the league is divided into the National (NL) League and the American League (AL) which are further divided into three divisions: Central, East and West.
Here's where things get a little confusing (but that's what you've got us for!): The AL and NL follow a slightly different set of rules. For instance, in the NL, pitchers also come up to the plate to bat, but they don't in the AL. Instead, the AL has a "designated hitter," or DH, that comes up to bat in that place.
There are 162 regular season games (that's not a typo… the MLB by far has the longest season in major league sports), followed by the playoffs. Ten teams, five from the NL and five from the AL, make it into the postseason where all of the players' blood, sweat, tears and go into winning the World Series (the MLB championship). More on the playoff structure .
Who's the current champ?
The LA Dodgers won the 2020 World Series, defeating the Tampa Bay Rays in six thrilling games. With the win, the Dodgers earned their seventh franchise championship, ending a 32-year (!!!) World Series drought.
The Dodgers, led by outfielder Mookie Betts and starting pitcher Clayton Kershaw, fulfilled their preseason favorite status to win the championship in a pandemic-shortened season that almost never happened. LA, baby!
Names to know
We already mentioned LA Dodger Betts, who will surely continue doing Mookie things next season. There must be something in the water in LA, because the other top player to watch is Los Angeles Angels outfielder Mike Trout, who's won three AL MVP awards but has never won a playoff game. Maybe this year?
There's some young star power making noise this year, including bat flipping machine San Diego Padre Fernando Tatís Jr. and Washington National Juan Soto, who is already drawing comparisons to Ted Williams (aka "The Greatest Hitter Who Ever Lived"). Decent company.
As for pitchers, two of the top arms in the majors just so happen to be in New York. In the AL, it's NY Yankee Gerrit Cole, who signed a record-breaking contract when he joined the pin stripes in 2019. And over in the NL, NY Met Jacob deGrom used to be known for his signature flow, but now he's better known for leading the NL in strikeouts last year.
And if you're looking for a team to watch, we recommend the Miami Marlins. Not only did the Marlins impress with their Cinderella story run in the 2020 playoffs, they also made a herstoric offseason announcement, naming Kim Ng as their General Manger (GM). Ng is the first-ever female GM (!!!) in any North American major sports league. Suddenly we're all Marlins fans!
Women who bat
For whatever reason, women do not have a pro league for "hardball" (another name for baseball). Instead, women play softball professionally — a similar game but with a bigger ball where pitchers throw underhand.
Women DO play baseball at the amateur level. It's an Olympic sport (including at Tokyo 2020!) and is played at the Pan Am Games (for North, South and Central America).
Channel your inner fan!
Here's some fun stats to break out at your next office ball game outing:
The lifespan of a MLB baseball is only five-to-seven pitches, meaning about 70 baseballs are used during a game. Just wild.
The New York Yankees have the most World Series titles, winning 27 in their 116 (!!!) year history. And they're not even the .
Unfortunately, no woman has ever played in an MLB game. BUT sports executive Effa Louise Manley (1897–1981) is the first and only woman inducted into the Baseball Hall of Fame. 'Atta be, Effa!
Don't get The GIST's free twice-weekly newsletter yet? Let's make it email official.
🏒

Guide to Fantasy Hockey

May 26, 2021
SOURCE: GIPHY.COM
Just Google the word "fantasy" and it'll land you right in the thick of podcasts, YouTube videos, articles and draft predictions for the four major sports leagues (that's the NHL, MLB, NBA and NFL). This fantasy stuff is a ! In fact, we also have a guide to fantasy football and a guide to fantasy basketball you can check out. But back to hockey…
WTF is fantasy hockey?
Fantasy hockey is one part real, one part fake and 100% a whole lot of fun. Your mission, should you choose to accept it, is to pick a team of players that is better than any other team in your fantasy league. The players are real, the points they score are real, but the combination of players together is what makes it fantasy. You have the opportunity to create a dream team (or the dreamiest looking team, depending on your draft strategy *swoon*) made up of your favourite players and, ideally, the players you think will do the best this season.
Okay, I'm in. How do I play?
To play, you'll need to join a league. A lot of workplaces will get groups together to do this. Or you can join a league for free online. We'd recommend taking a look at these websites:
Then it's time to do a little prep work (this is a lot more fun than homework or that powerpoint presentation your boss keeps hounding you for). You'll want to make up a list of players that you have the most interest in and want to try and get on your team. Most often, teams are made up of nine forwards, six defensemen, one utility player (forward or defence, your choice), two goalies and five to seven bench spots (these are the extra guys you'll need when someone gets hurt, goes on a cold streak or doesn't play for a few days).
Each day, as an owner, you get to set your lineup and pick which players hit the ice and which players will ride the pine. Then sit back and relax as your fantasy site calculates scores for you live, so you can watch your guys play in real life and watch your fantasy team rocket to the top of the standings at the same time.
Got it. But how do I be good?
You could pick your team based on best hockey flow (oh hey there ) but maybe go with something a little more practical if you want to compete with the best fantasy owners in your league. and have some top player lists that can help you with this.
If your league is hosted on Yahoo (which it likely is), the site will also give you a list of players the experts think will have the best season. Don't get overwhelmed by these sites. They're showing you way more information than you're probably ever going to need to know.
This sounds fun. What else do I need to know?
Here's a list of things that will definitely come up so you're ready for the big leagues.
Draft Day - This is undoubtedly the most important day of your fantasy year because this is the day that you get to build your team. The most common type of draft is a snake. Each team will have a predetermined draft number (if your league has ten teams, you'll get to draft somewhere between first and 10th). In a snake format, the 10th team to draft also gets to pick the 11th player because the order switches directions. This means that, as awesome as it is to draft first, you'll have to wait around until the 20th player to get to choose again.

Your goal is to draft the best player that's still available. And don't worry, Yahoo will give you suggested picks so you don't have to frantically flip through your research if the guy you really wanted went one draft pick ahead of yours.
ADP (Average Draft Position) - Each fantasy site will show the average draft position of players. This is the average spot that that player was taken across all of the drafts run on that website. The higher the ADP, the more in demand that player is.
Trades - Just like the real NHL, your league will give you the option to trade. This can be great news if the #1 player you really wanted on your team went to someone else, though you'll likely have to give up something big in return. Trades are a great way to shake things up and get access to players you might have thought were gone forever.
Waiver Wire - This is where you'll be able to get players that weren't chosen in the draft. Sometimes players get hurt or they underperform and you're going to want to give them the snips. (Don't worry, we won't tell them *wink*) You can replace them with players from the waiver wire. As long as no one else owns a player, they are fair game for you to add to your squad.
Sleeper Pick - These guys are not actually asleep (hopefully). A sleeper pick is a player that has the possibility of being a big breakout star, kind of like an underdog. It's not a guarantee, but if you get lucky he could be one of the best guys on your team. At one point, both and were sleeper picks — now they are two of the best guys on their respective teams.
Head-to-Head - This is the most common type of fantasy league. Say your league has 12 teams, each week you'll face off against another team. Your goal is to be better than the team you're up against in a number of categories; goals, assists, shots on goal, blocks, hits, etc — the categories will depend on your league. At the end of the week, you'll get one point per category that you won.
Rotisserie League - Wipe the drool off your face, this has nothing to do with chicken (unfortunately). This type of league might be a little easier to understand than head-to-head. Think of rotisserie like "total points." Every category is tallied from the beginning of the season to the very last game. To win, you must have the most points at the end of the year.
Each league will have categories that are a little bit different (some might include penalty minutes, others might not), so tweet us questions ( or ) if you want help with your specific league!
Some draft tips to get you started:
Get acquainted with the top ten guys in the league. It's always going to be debatable, but your first-round pick is probably the most important.
There is no right or wrong way to draft, but try to get a core group of players early (three forwards, two defense and a goalie) and then start to fill in the gaps where you think you might be lacking talent.
Don't waste a high draft pick on a goalie – sometimes they pay off, but more often than not they aren't worth reaching for. Goalies are notoriously unpredictable, and even the best in the league (like ) can have bad seasons. You're better off taking a more reliable player with that draft pick.
OUR HOTTEST TIP: Still stressed after reading all of this? You can stage a mock draft online on Yahoo . This comes with no pressure and just gets you acquainted with how the drafting process works. We cannot recommend this enough if you've never joined a fantasy league or drafted before. Practice makes perfect and all that stuff, ya feel?
Fun fact to share on draft day:
Fantasy hockey might not be the biggest fantasy format, but it was the first! Fantasy hockey launched on the web in early 1995 and it paved the way for all other fantasy formats.
Still have questions? That's what we're here for! Slide into our DMs, tweet us or hit us up with an email — we want to help you be the best fantasy hockey owner you can be.
Written By: Alexis Allison
GIST Guest Writer and Hockey Guru
Don't get The GIST's twice-weekly newsletter yet? Let's make it email official.
🏈

Guide to Fantasy Football

May 26, 2021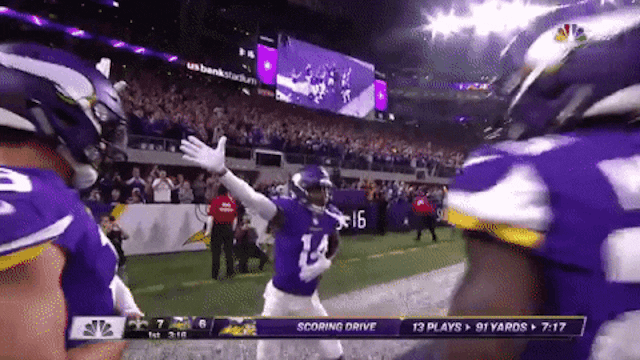 P.S. You can play The GIST's NFL playoff fantasy league here.
The GIST
Here's the deal: fantasy exists in pretty much any sport (yup, there's fantasy hockey, baseball, etc.) and is kinda like a computer game with real-world counterparts. We all know that football exists IRL and we all cheer for our favorite teams/players. But, as viewers, we don't have any decision-making power or skin in the game — players are chosen by the teams' owners/management, and viewers don't have a choice in who the teams sign. That's where "fantasy" comes in! So us regular folk can create our ideal team — our "fantasy" team, if you will. The catch is, this team is built online. You choose players from across the league that makes up your dream team. Your fantasy team then squares off against other people's fantasy teams. What's cool is that as much as your fantasy team exists online, the statistics of actual players in real-life games dictate how your fantasy team does.
Still with us? Great! This may sound a little bit complicated, but you really don't need to be a die-hard fan to participate in fantasy sports. Having a basic understanding won't make you basic; any smart and strategic babe (that's you!) can win it all. Before we get into it, there are a lot of football references in this guide (duh), so make sure you brush up on your football 101 before diving in.
Why is fantasy such a big deal?
As we at The GIST say all the time, sports have a unique way of uniting people, and fantasy sports are no different. It's a pretty unreal feeling when you get to brag about knowing a would have an incredible season before anyone else, or picking up a player before he has a breakout game. There's also the less poetic aspect of having cash money on the line. And everybody likes winning money.
In fact, the market for fantasy football is so huge there's an entire TV show dedicated to it. There are radio stations dedicated solely to fantasy football and the NFL website has its own fantasy football section. Basically, FF is a BFD, so it's time to get on board.
Okay, but what's a sports pool and what's fantasy?
Pools
In terms of betting on sports IRL against other people, there are generally two main ways to do it: pools and fantasy. A "pool" in sports typically means you're picking one team to beat the other. "Fantasy" on the other hand usually means you're picking players to make up your team, which will then face other fantasy teams.
To start, the simplest type of pool is a standard pick 'em. That means you just pick who you think is going to win in each head-to-head match-up each week. The person in the pool who guesses the most victories wins that week.
Another type of pool is a survivor pool. Each week, you check the matchups and pick one team that you think will win their game. For example, if the New England Patriots (all-around awesomeness) are playing the Cincinnati Bengals (general sad pandas), you would choose the team you thought was going to win and then hopefully move on to glory. As long as the team you choose wins, you move on. The catch is you can only choose each team once throughout the 17 week season, so you may not want to choose all the obvious winners upfront. Oooo some strategy, we love it. Choosing a wrong team means you're kicked out of the pool. Bye Felicia!
Fantasy
Now, it's time for fantasy standard draft leagues. These require more effort and understanding, but once you get it, it's hella fun! Let's base things off Yahoo Fantasy because it's the most common website used.
First you draft your team, which means selecting (usually) 16 players. These are real pro football players who are top-dogs at their positions. Imagine an all-star season of your favourite reality show: only the best are worthy.
This is what the Yahoo draft page looks like once it's live:
While this dashboard looks a little complicated, here are all the parts you need to know:
Time in the top left corner: How much time you have to make a player selection. You only get 1-2 minutes to make your selection, which sounds like a lot, but it goes fast!
Red bar underneath: Your spot in the drafting order (see below on how that's decided).
Draft order: This is where all the teams in your league are listed, so you can see the order in which each team will select their player.
Middle top: When you click on a player, this is where his face and stats pop up. If they haven't been drafted yet and you want to pick him, you can click "Add to Queue," which is basically a waiting spot on the top right of the screen. This makes it easier to find the players you're interested in.
Middle of the screen: This is where all the available players are — you can search by position to make it easier to navigate. If they have a little red plus sign, it means they're injured.
Top right: If you've added players you want to your queue, this is where you'll see them. If someone drafts them before you can, they'll disappear from there.
Middle right: This is where you'll see the players you've taken that make up your team!
Drafting works as a snake. What the heck do snakes have to do with sports? Let's say your league has 10 people. The computer uses an algorithm (#math) to randomly assign you a number from 1-10 and then the order for picking your player will go from person 1 to person 10, then start with person 10 down to person 1, and then repeat, until everyone has filled their rosters. So if you're drafting 8th, 9th or 10th, you should have two picks ready to go cause that snake moves fast.
Standard leagues draft the following positions: quarterbacks (QB), wide receivers (WR), running backs (RB), tight ends (TE), kickers, and a team defence (meaning you choose the whole Green Bay Packers defence, not an individual player).
W-R-T means you can fill that spot with either a WR, RB or TE — it kind of acts like a wildcard. BN is your bench. The bench is like a holding spot for the players you aren't using that week. IR stands for injured reserve, the place you hope your star players never end up. Welp.
Once you draft your players, you set your roster each week. Yes, you've got to pick a roster EACH week! Also, FYI: The football week is Thursday to Monday with usually one game on Thursday, 14 on Sunday and one on Monday. Setting your lineup means deciding who you think is going to get you the most points. So, if one of your running backs is facing a team that has a killer defence, it might be better to bench him for the week. Yahoo provides predictions to help you out.
How do you get points?
Your commissioner (a fancy way to say organizer of the league) can change how each player earns your team points, but the standard Yahoo scoring is super easy to understand. Here's a quick breakdown:
There are two kinds of standard leagues: head-to-head and total points. Head-to-head means your team faces off against another team in your league each week, and whichever team gets the most points, wins that week. Total points leagues are similar, but instead of a winner and loser each week, your team's total points are counted over the entire season to determine placing.
Here is an example of what a head-to-head matchup could look like: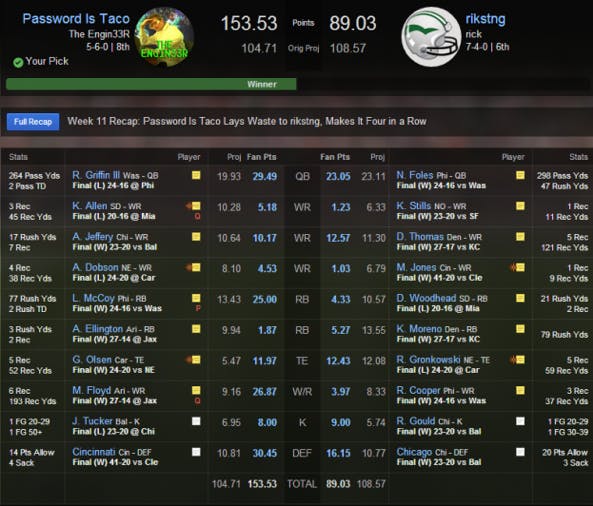 TBH, it sounds more complicated reading it than it is actually playing it.
First time? Here are some tips and tricks:
Step One: come up with the best team name ever! A common formula is a player's name plus something culturally relevant. Some examples include Turn Down for Watt, Pimpin' Ain't Breesy and Diggs in a Blanket. Think outside the box!
Next, you need to do some research – don't think of it as boring, going to the library, citing your sources research; but rather using your incredible intellect to assess the scene of the NFL. Plus, there are a lot of websites that kind of do everything for you. These include:
Each site has articles, lists, projections and rankings. Don't feel like you need to read everything and try not to feel overwhelmed — most of these sites say the same things. They're valuable for newbies to get an idea of who's hot and who's not (although we all know Tom Brady is hot hot hot). Once you have a basic knowledge of who's injured, sleeper picks (those guys who are fairly low key, but could have high potential to get you a lot of points), the top defences etc., you're ready to draft!!
Some hot tips to get you started:
Most importantly, it's key not to stress too much during the draft because nothing is really permanent. You have the ability to drop and add different players throughout the season, or even trade with other people in your league. If you took someone you regret, do some more research after the draft and drop that player for another one. If your QB gets injured or that one RB just isn't performing well, get some new ones! You learn a lot as you go.
Don't pick a quarterback first! While he may be Queen Bee (but not Queen Bey), there will be a lot of good ones available.
Go for RBs and WRs first. They do most of the scoring.
Take your defence second-last and your kicker dead-last. Some leagues will even eliminate the kicking category because it's the least important!
Don't take too many players from one team. Each team gets a bye week (a week off), so you'll be f***ed if they're all on your bench.
Stay relaxed, especially if the player you want gets taken, cause it's def going to happen. Have a few lined up so you're always ready. Remember, you only have a certain amount of time to choose each player.
Bonus: watch out for injuries during the season. If any player goes down, whether they're yours or not, try to get their backup!
Good luck and have fun, GISTers!
That's #thegistofit
Written with Guest Writer: Kara Steyn
P.S. You can play The GIST's NFL playoff fantasy league
here.
.
Don't get The GIST's free twice-weekly newsletter yet? Let's make it email official.
🏀

Guide to Fantasy Basketball

May 26, 2021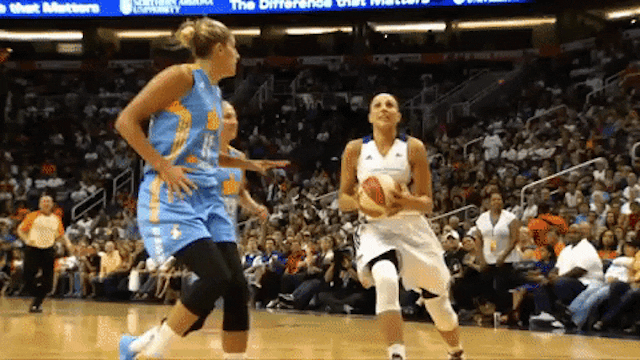 WTF is fantasy basketball?
So glad you asked! Fantasy basketball is all about building the best (imaginary) basketball team with real NBA players and competing against the other teams in your league to prove who's best.
Not entirely clear? Let's compare this to Hollywood then, because we're suckers for pop culture and why the heck not. We want you to picture your favorite actors. Next, imagine if all of your favorite actors were to suddenly team up and join a movie that YOU have full creative control over. The actors are real, their ability to deliver lines is real, but YOU select who's on the cast, what parts they play, and how they will be directed.
For this exercise, replace Ryan Gosling with LeBron James, replace the movie set with a court, and replace line delivery skills with bball skills in your mind. That is fantasy basketball. You have control of your players and your players have control of the game and their ability to produce results.
Sounds fun, how do I play?
To play this fun AF game, you first need to join a league. Your office may already have one in the works, so definitely ask around, but you can also join a league for free online! These websites are some of the best, and most popular out there:
Once you join a league, a "Draft Day" will be set and scheduled by your league's commissioner (fancy phrase for league organizer). You should aim to do all of your prep work and research before your scheduled Draft Day, as this will be the day that you actually select your team. It's a BFD.
Before we dive in, you should know that teams are mostly made up of six forwards (SF, PF, F), five guards (PG, SG, G), and two centers (C), for a total roster of 13 players (ten active players + three inactive bench players each day). There are 301 players in the NBA and you only need to pick 13 on Draft Day, so be sure to make your picks count.
Fantasy basketball is generally structured in a VERY similar way to fantasy hockey – if you have not yet checked out our Fantasy Hockey Guide, then we strongly recommend you take a quick jump over and read all about the wonderful world of fantasy sports and the small nuances that come with it.
Let's return really quickly to Draft Day, as this day is absolutely critical to your success. There are two types of drafts – the snake draft, by far the most common, and the auction draft. Just like hockey, a snake draft is when each team in the league is assigned a predetermined draft number and selects a player (from the remaining available players) to join their roster on their respective turn. If there are ten teams in your league, then you will draft somewhere between first and tenth, with the tenth drafter also selecting the eleventh pick because the order flips after each round. It will look something like this:

The whole point of Draft Day is to build your team using the best players available to you. Whether you pick the known high performers or take a gamble on a potential breakout star (aka sleeper pick), Draft Day is all about what you decide. There's some strategy to this, y'all! But, don't fret, your picks are not set in stone; you'll get the chance to make trades or pick up undrafted players during the season to mix your roster up and chase after a baller you couldn't/didn't nab in the draft. As always though, beware the buyer as a big trade could require you to give something big up in return…
If you haven't a clue what to do, most websites offer ADP (Average Draft Position) for each player to help a sister/mister/GISTer out. The ADP is the average spot that the player was taken across all of the drafts run on that website – the higher the ADP, the more in demand that player is, which is a big clue that they might be pretty friggin' good.
As an owner after the draft, you set up your squad every day and select which players get to play Like Mike and hit the bball court and who gets to sit on the bench. Most often, you'll play against another team in your league each week in a head-to-head format to see who's team does the best in a variety of categories – points, threes, rebounds, assists, and steals are some of the most common categories, but it can vary depending on what your commissioner has decided.
The team who outscores their opponent in each of the league's categories at the end of every week will earn a point; for example, if Team A had 36 total rebounds for the week and Team B had 32, Team A would earn a point. The team with the most points in their "head-to-head" matchup will earn the dub (win because dub is short form for W) for the week and this will go towards their overall standing in the league. Rinse and repeat this process until playoffs and there you have it, a regular-season of fantasy basketball.
Wanna get good? Here are some draft tips to get you started
À la Elle Woods & her iconic orange Mac laptop in the 2001 classic Legally Blonde, you're gonna have to sit down, do some homework, and take some notes in order to slay your fantasy league. So hit the Google and check out these resources: