🏀

Masai Ujiri

March 13, 2020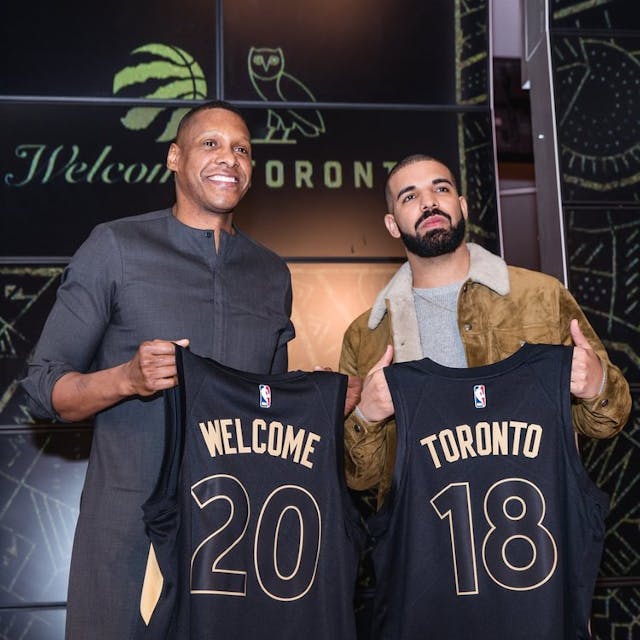 After news broke that the Toronto Raptors Training Centre was renamed to the OVO Athletic Centre on Thursday, The GIST had the opportunity to interview Raptors President, Masai Ujiri.
To give you some background, Ujiri's been the Raps' fearless and progressive leader since May 2013. Ujiri was born in Africa and moved to the U.S. to play college basketball. While Ujiri only played a couple years of pro in Europe, he's excelled on the business side of sport. While he spent some time with the Denver Nuggets, the majority of Ujiri's career has been in Toronto, first as assistant general manager, then general manager and now president. And, he's the real deal. In 2013, he was named NBA Executive of the Year - the first non-American to receive the honour.
More importantly, he's an activist. He founded Giants of Africa, a non-profit organization with a mission to use basketball as a means to educate and enrich the lives of the youth of Africa. On top of that he's also been the director of the NBA's Basketball Without Borders Africa program which promotes basketball throughout the continent. And, he's a big supporter of diversity, including the hiring and promoting of women within the Raptors organization.
So, let's get into our conversation with Masai.
Ellen at The GIST (TG): Congratulations on everything today, some big and exciting news for you guys!
Masai Ujiri (MU): Thank you. Thank you.
TG: We know you're a busy guy, especially today, so we wanted to ask you some questions about the new deal as well as jump into some other questions that we think our readers would be interested in.
Give us the behind the scenes of how played out, in terms of how long it took and the conversations that were necessary to make it happen.
MU: With these things, you talk about them for a long time. You know, you grind at them and you see where it takes you. With Drake, he's always been a partner of the Raptors. What he does and who he is as person is something we feel tied to and the connection we have is everything.
I'm not too sure exactly how long it took us, but we [Drake, OVO and the Raptors] are always on the same page in terms of where we wanted to get and how we wanted to do this. It was really a natural fit.
Drake is big part of the Raptors family; he is our global ambassador and business partner. He's a dynamic person that checks every box, which is what's really cool and unique about Drake as a person.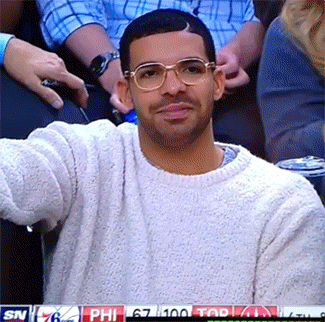 TG: I'm not too sure how familiar you are with The GIST, but we're a startup that is part of . We create sports content and experiences that are by women and for women as well as casual sports fans to fill the gap in the current sports media space. And basketball is really big with our audience. This is partly because basketball transcends beyond the court and into our culture through celebrity, politics, you name it. Creating a distinct and diverse culture is something the Raptors have done really well. What do you think has been the secret sauce that has created this culture?
MU: I'm not sure if there is a distinct secret sauce. It's just the way life works for us. We treat every individual the same in terms of respect and we're sensitive to everything that people go through. We're blessed to be doing what what we're doing. Sports is a blessing and sports bring people together. Altogether that's what our culture is about. That's how we see life. What the game has given to us, and what we can give to other people through the game.
Once you have those basic fundamentals, as a team, we'll outsmart people, we'll be innovative and creative thinkers, and really do all the things that are necessary to succeed and win.
We want to win on and off the court. This is just us trying to play a game that is beautiful to us.
TG: I'm sure you know this, but by the age of 14 girls drop out of organized sport at over twice the rate of boys. There's a number of reasons causing this, but, what can the sport of basketball do and what are the Raptors doing to help change this so that women stay in sports?
MU: The first thing we've done is hired women. We're in the forefront of putting women in great positions to be successful. We treat everyone the same and create parity in that regard. Young girls will see those women as role models and will hopefully participate in basketball as a sport as they grow up. As Raptors fans, as people that love the game, and as leaders, we need to create a platform for not only women but girls to strive and to achieve too.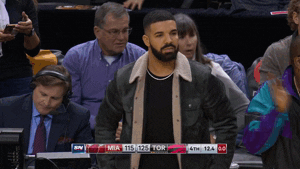 TG: Why do you, yourself personally, think it's important to have women in those roles both on the business side as well as player side of sports whether it's coaching, player development and managing?
MU: Well, I think women are talented and women are good at what they do. Women are more caring, more thoughtful and more patient at everything. We've seen the positive effect of all the great women we've hired and how they continue to contribute to the success of our team.
TG: Alright Masai, we know you're a busy guy so we have two fun questions to wrap things up: first, do you ever see a WNBA team coming to Toronto?
MU: That's a tough question to answer. You know, sports is a business, and you dream of those kind of things so hopefully one day we see it happen. [Editor's Note: He didn't say no!]
TG: And lastly, what's your favourite Drake song or lyric?
MU: Um, you know, I *Masai starts chuckling* I really like the "" lyric obviously because I can relate with my personal story.
I also really like . *everyone LOLs* It was so fun being at that press conference with Drake and dancing and singing with him in that music video box set.
TG: We love both of those songs too. So, that wraps up everything. Thanks so much for your time today Masai and good luck with the playoffs! We hope we'll be speaking to you sometime soon.
MU: Thank you too, appreciate it. This was fun!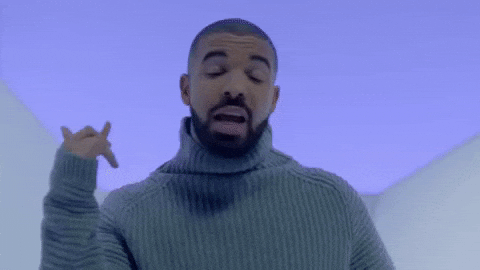 That's #thegistofit
Don't get The GIST's free twice-weekly newsletter yet? Let's .
⚽

In the words of The Ashleys, "Scandalous!"

March 12, 2020
The GIST: In the ongoing saga of the US women's national soccer team (USWNT) trying to prove their worth, the US Soccer Federation (USSF) is now saying they don't have the same skills as the men. *insert eye-roll emoji here*
I'm sorry, what?!: Our thoughts exactly. As you may remember, the USWNT filed a lawsuit against the USSF last year, on the grounds of gender discrimination. The lawsuit argues that the women are paid significantly less while generating more revenue than the men. But now the USSF is arguing that women don't deserve equal pay because their jobs don't demand as much skill and they don't have the same responsibilities as the men.
We're sorry, but are they trying to say that playing soccer is "less" of a job as a woman? And they're right, the women don't have the same responsibilities, they have more — the responsibility to win. Do we have to remind them that the women have won four FIFA World Cups and the men have won zero?
So what happens now?: The lawsuit will now go to a jury trial, where it will be decided whether or not the USSF violated the Equal Pay Act, and if so, whether the USWNT will receive back pay of up to $67 million. In the meantime, the team will continue to play.
Just last night, the USWNT won the SheBelieves Cup, with a 3–1 win over Japan. Before the match, the women took a team picture with their jerseys turned inside out to hide the US Soccer logo. Spicy.
Any other scandals I should know about?: You mean, besides whatever TF happened on The Bachelor season finale? Yes. On Monday, 27 people were charged in a doping scheme that involved administering performance-enhancing drugs to racehorses. Horrible.
Those charged include trainers and veterinarians. And get this: one of the affected horses is Maximum Security, who almost won last year's Kentucky Derby and just won $10 million in the Saudi Cup. As if the world isn't already enough of a dumpster fire, now we're drugging horses?! If we could facepalm, we would (but we can't, because, no face-touching!).
🏀

How to save a life

March 12, 2020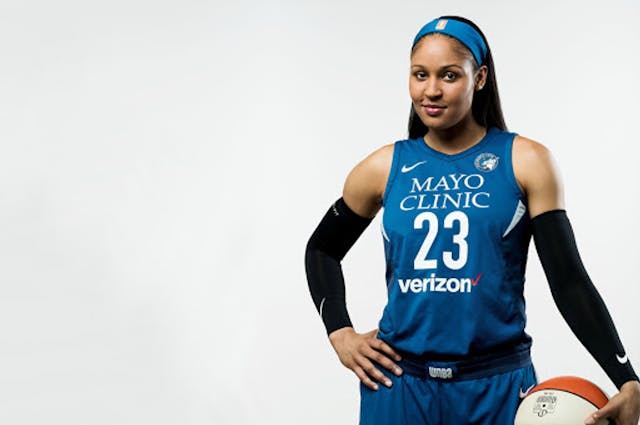 The GIST: WNBA superstar Maya Moore has always been a winner on the court, but now she's a winner in court too. Moore put her All-Star career on pause to help 39-year-old Jonathan Irons get released from prison, and after 22 years in jail, his initial conviction was overturned on Monday.
Whoa! Remind me who she is: You got it. For one, the former Minnesota Lynx star is arguably the greatest winner in women's basketball history: she's a four-time (!!!) WNBA champion, two-time Olympic gold medalist, two-time EuroLeague Women's champ and two-time NCAA champion at UConn. All she does is win, win, win!
And she did it all in style. She's a six-time WNBA All-Star with three All-Star MVPs, a 2014 WNBA MVP, a 2013 Finals MVP and a two-time college player of the year.
Amazing! Now what's this about court?: In early 2019, Moore took a sabbatical in order to advocate for relieving Jonathan Irons of a 50-year sentence he received in 1998. He was convicted of burglarizing and assaulting a man with a weapon in his St. Louis, Missouri, home. The homeowner testified against Irons, and he was convicted by an all-white jury without any physical evidence. Irons, who has always maintained his innocence, was just 16 at the time but was still tried and charged as an adult.
Horrible. So how does Moore play into this?: Thanks in part to the effort and attention Moore brought to the case, the judge vacated his convictions for burglary and assault and ordered that he be released from maximum security prison.
We think that of all her career victories, this one has to be the most special, and proves why athletes shouldn't just "stick to sports."
Incredible! So what's next?: Following the monumental win, on Tuesday Moore doubled down on her earlier declaration that she'd be missing this upcoming WNBA season, her second in a row, to take time to handle "some of the pressing things" in her life. So, as much as we'd love to see the legend back on the hardwood, it looks like we'll have to wait one more year. And she's completely worth the wait.
🏀

I just need some alone time

March 12, 2020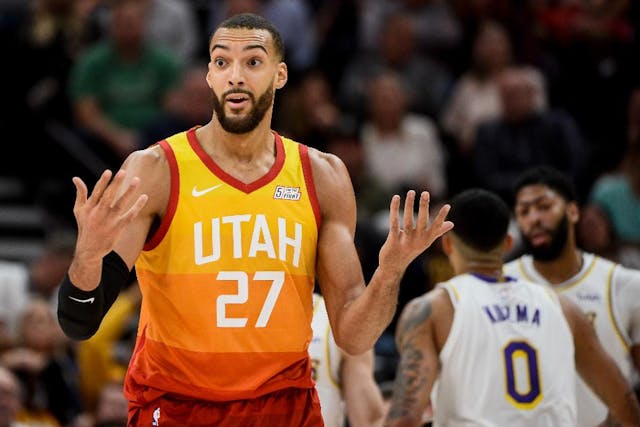 The GIST: It just keeps getting worse. The World Health Organization declared COVID-19 a pandemic, and the sports world...kind of did too.
Scary. What's happening?: Unfortunately, a lot. The biggest news came late last night when the NBA decided to SUSPEND THE ENTIRE SEASON. Take a minute to let that settle in. The league's Board of Governors had been considering their options in the days leading up to the announcement, but last night's game between the Oklahoma City (OKC) Thunder and the Utah Jazz was the catalyst.
Why?: Well, earlier in the week, the NBA, NHL, MLB and MLS made a joint decision to limit media access, restricting entry to locker rooms and asking media to maintain a safe distance from the players.
And, in an effort to prove the media ban was unnecessary, Jazz player Rudy Gobert then "jokingly" made a point of physically touching every microphone and recorder after the Jazz's game on Monday.
That was dumb!: Tell us about it. Gobert was then listed as "questionable" for last night's OKC-Jazz game due to illness, and seconds before the game was due to start, the Jazz's team doctor halted play with the news that Gobert had tested positive for COVID-19. C'mon, man.
The league initially decided to postpone the game, but within an hour, they made the decision to suspend the rest of the NBA season. We're shook. We have no idea what this means: the league could resume play if things clear up, end the season as is and go right into the playoffs or just cancel it outright. Only time will tell.
Wow, this is wild!: And that's not all! Earlier in the day, the NCAA announced that March Madness, the annual college basketball tournament, will be played without fans. Instead, only limited family members and essential staff will be allowed to attend games. So, so wild.
March Madness is one of the most lucrative sporting events in the world. Last season's tournament brought in $933 million, with ticket revenue accounting for $160 million. You know it's a BFD when the NCAA is turning down that much dough.
Anything else?: In the NHL, the San Jose Sharks and Columbus Blue Jackets will play their home games in empty arenas for the time being, with the league set to provide an update at some point today, and this week's BNP Paribas Open tennis tournament (largely considered the "fifth grand slam") in California and next week's World Figure Skating Championships in Montreal have been canceled. Just brutal.
And the rest of the world?: In England, players and staff of the Arsenal soccer team are quarantined after being in contact with Evangelos Marinakis, the owner of Olympiakos FC. Arsenal played Olympiakos FC last week and Marinakis has since tested positive for COVID-19. Italian soccer player Daniele Rugani, who plays for Juventus with superstar Cristiano Ronaldo, has also tested positive.
Meanwhile, down in Australia, three Formula 1 team crew members are in isolation after they began to show symptoms ahead of Sunday's season-opening race in Melbourne. Luckily, a new season of F1: Drive to Survive just came out, so at least they can binge-watch that while quarantined.
What's next?: Who knows?! The NFL is still monitoring the situation as it relates to next month's Draft, and the world is anxiously awaiting a ruling from the International Olympic Committee on the Summer Olympics. Honestly, it's all a lot to keep up on, so follow along here or keep a close eye on our Twitter for all the biggest updates.
🏀

Crazy train

March 09, 2020
The GIST: As we get closer to the start of March Madness, college basketball is seeing more twists and turns than the latest episode of Grey's Anatomy.
How are the women doing?: Let's start with the Big 12 tournament final on Sunday. In a shocking plot twist, No. 2 Baylor was stunned 57–56 by unranked Iowa State thanks to a last-second free throw.
The loss also marked Baylor's first loss to a Big 12 team since February 2017, ending the Lady Bears' 58-game regular-season and 45-game road Big 12 win streak. But as the great Nelly Furtado once said, all good things come to an end. Meanwhile, this victory was Iowa State's first win over a ranked team this season and earned them a March Madness bid. Sports, you gotta love 'em.
What about Sabrina Ionescu?: The force known as Sabrina and the No. 3 Oregon Ducks are always exciting AF to watch, and last night's impressive 89–56 win over the No. 7 Stanford Cardinal was no exception. Sabrina got herself another double-double with 20 points and 12 assists, and the Ducks locked up the Pac-12 tournament championship and likely a No. 1 seed in March Madness. That's what we're talking about!
And what about the men?: On Saturday, Utah State became the first team to book a ticket to the "Big Dance," after senior guard Sam Merrill hit a three-pointer with two seconds left, knocking off No. 5 San Diego State 59–56 and claiming the Mountain West division tournament title. In total, five conference champs earned a bid over the weekend, and we're just getting started. Selection Sunday can't come faster.