🏀

March Madness: Men's Final Four

April 01, 2021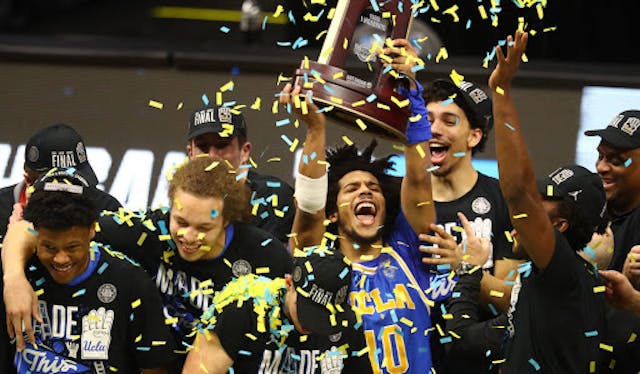 Source: UCLA MBB/Twitter
No. 2 Houston vs. No. 1 Baylor, 5:14 p.m. ET: Led by "" Davion Mitchell and Big 12 Player of the Year Jared Butler, the Baylor Bears lead the nation in three-point shooting percentage. But Baylor's high-powered offense must contend with Houston's second-best-in-the-nation defense.
Houston is the first team to ever advance to the Final Four by defeating only double-digit seeds, so surging No. 1 Baylor will certainly be a test for the Cougars. Let's see if defense really does win championships.
No. 11 UCLA vs. No. 1 Gonzaga, 8:34 p.m. ET: With feisty play from Johnny Juzang, the UCLA Bruins have scrapped their way to the Final Four by pulling off three upsets. On the other hand, behind Jalen Suggs and Drew Timme's (pronounced TIMMY) mustache sharp shooting, the 'Zags have bulldozed through the tourney, winning every game by double digits.
UCLA is just the second team to ever reach the Final Four after playing in the "" play-in round while undefeated Gonzaga have been the favorites from the start. This matchup is truly what March, er, April is all about.
🎾
🏈
The GIST's Quick Hits - US (April 1, 2021)
April 01, 2021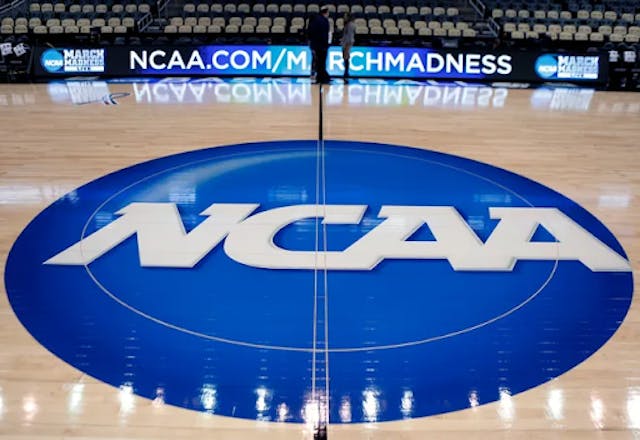 Source: Keith Srakocic/AP
🎓NCAA: The Supreme Court heard arguments yesterday in the antitrust case brought against the NCAA. It's a complicated case that basically boils down to that the NCAA doesn't want to pay their student athletes. Nothing really new there. To dive deeper, check out from ESPN. The Court is set to rule in late spring/early summer.
🏈NFL: The league has officially agreed to a . Good. Now that that's settled, we have bigger fish to fry: Houston Texans quarterback Deshaun Watson now faces for sexual assault and innappropriate behavior, while 18 women have . Solid chance Deshaun sees zero games this season. Boy bye.
🎾Tennis: The streak is over. After 23-straight hard court wins dating back to February 2020, No. 2 Naomi Osaka ended her run yesterday with a to world No. 25 Maria Sakkari in the Miami Open quarterfinals. Time to start a new streak!
🏀

March Madness: Women's Final Four

April 01, 2021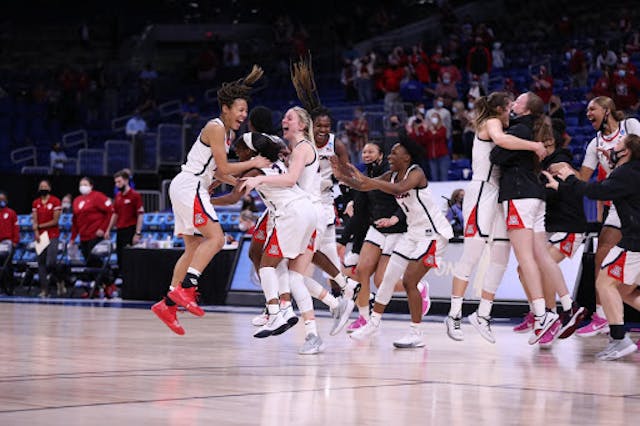 Source: Arizona WBB/Twitter
No. 1 South Carolina vs. No. 1 Stanford, 6 p.m. ET: South Carolina rolled in their Elite Eight game, defeating No. 6 Texas 62–34. Meanwhile, Stanford struggled in theirs, falling to the largest deficit of their season before surging to a jaw-dropping 78–63 comeback victory over No. 2 Louisville. Even are fans.
No. 3 Arizona vs. No. 1 UConn, 9:30 p.m. ET: While Arizona is the new kid on the block, reaching the women's Final Four for the first time in school history, UConn is making their record-setting 13th (!!!) consecutive Final Four appearance. No bad luck here.
The aforementioned herstory-maker freshman (pronounced BECKERS) is averaging 20 points per game, but she'll be up against two-time Pac-12 Defensive Player of the Year, Arizona's . What a matchup.
🏀
⚾
🏒
Philadelphia: Happy and sad at the same time
April 01, 2021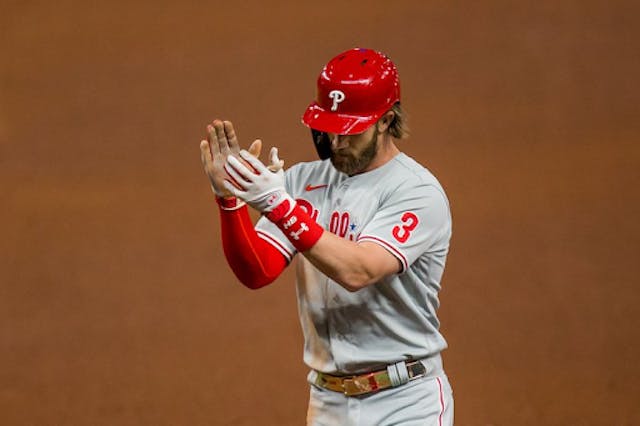 Source: Mary Holt/USA TODAY Sports
⚾️Phillies: It's Opening Day, and our Phils are kicking off the season against (one of) our favorite teams to hate, the Atlanta Braves. Given the NL East divisional rivals both have sluggers like first basemen Freddie Freeman from Atlanta and from Philly, expect a shoot out.
Thanks to that scoring power, this matchup is going to come down to which ace, Atlanta's Max Fried or Philly's Aaron Nola, can throw more curveballs. Find out when the first pitch is thrown at 3 p.m. ET.
🏒Flyers: The Buffalo Sabres ended their 18-game losing streak by clobbering the Flyers 6–1 last night. How embarrassing. Even though Philly's defense has struggled all season, we never expected them to lose like this to a bottom-of-the-basement team. Yikes.
To send a wake up call to the backsliding Flyers this week, head coach Alan Vigneault made former starting goalie Carter Hart a and the rights of defenseman Shayne Gostisbehere.
🏀Sixers: The Sixers, who are All-Star Joel Embiid due to injury, also struggled this week, to the Denver Nuggets on Tuesday. With the Brooklyn Nets closing in on the Sixers' top spot in the East, the boys need a statement win against the Cleveland Cavaliers tonight at 7 p.m. ET.
⚾
🏀
Chicago: Let's go, go, go...Fly the W
April 01, 2021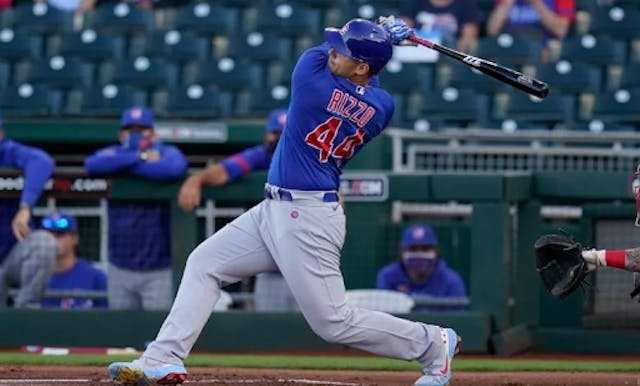 Source: Ross Franklin/AP Photo
⚾️Sox: The young, scrappy and hungry White Sox open their season against the LA Angels tonight at 10 p.m. ET/9 p.m. CT. Something tells us the late night will be worth it.
Cubs: It's a beautiful day to be a North Sider because Wrigley is ready to back for the Cubs' Opening Day game against the Pittsburgh Pirates at 2:20 p.m. ET/1:20 p.m. CT. Kyle "The Professor" Hendricks is starting on the mound, and fans are looking forward to attending another one of his classes.
While the Pirates are in a rebuilding phase, the Cubs are looking to defend their NL Central division title and then some. Opening the season with a win would be a great place to start. Go, Cubs, go!
🏀Bulls: The Bulls extended their five-game losing streak last night, falling 121–116 to the Phoenix Suns. This is Chicago's season-worst skid, and it comes right after All-Star Nikola Nikola Vučević was signed to take the Bulls to the "." Something's off, and if the Bulls have any hope of a postseason berth, they need to figure it out ASAP.