⚾
🏀
LA: Legends are made in March
April 01, 2021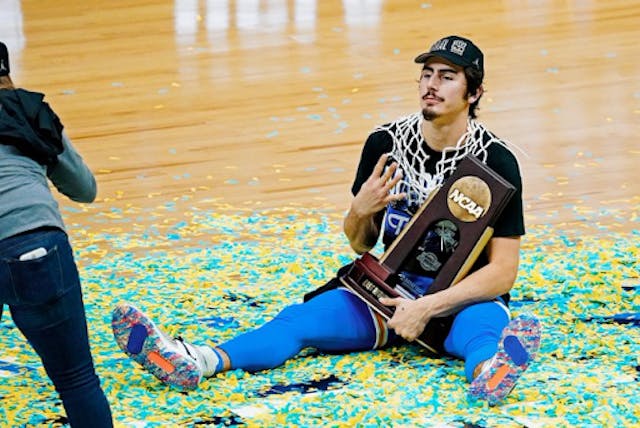 Source: UCLA Athletics/Twitter
🎓🏀MBB: Did anyone besides UCLA alumnus expect No. 11 UCLA in the Final Four? We're pumped, you're pumped, the is pumped. That said, while defeating Michigan was tough, beating an undefeated Gonzaga squad on Saturday will be harder (crosstown rival USC can ).
We expect Juzang to lead the Bruins in scoring, but the X-factors will be UCLA's grinding defense and Jaime Jaquez Jr.'s (pronounced HIGH-MAY HA-KEZ) incredible hustle.
⚾️MLB: It's Opening Day! We fully expect starting pitcher Clayton Kershaw and the defending champion Dodgers to crush the Colorado Rockies today at 4:10 p.m. ET/1:10 p.m. PT. The Dodgers are just that good, and .
Meanwhile, pitcher will start for the Angels against the Chicago White Sox tonight at 10:05 p.m. ET/7:05 p.m. PT. The White Sox have reigning American League (AL) MVP José Abreu, but the Halos have three-time AL MVP Mike Trout. Bring it.
⚾

New York: There's nothin' like NY baseball

April 01, 2021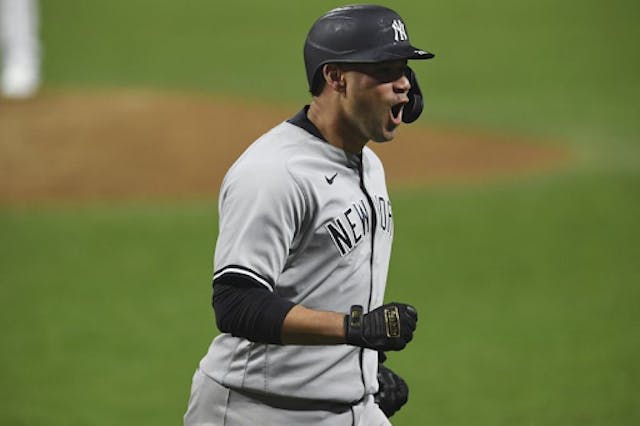 Source: David Dermer/AP
Yankees: The pinstripes are back, and so is pitcher Gerrit Cole. The second-year Yankee will take the mound against AL East rival Toronto Blue Jays at 1 p.m. ET, marking the first time his him live at Yankee Stadium. Somethin' sweet.
The Yanks are the favorites to win not only their division, but also the larger AL title, and the Jays are likely to be close behind them, vying for that precious Wild Card spot. Catch this exciting opening matchup at 1 p.m. ET.
Mets: There's some building around the Mets' season, and we are so here for it. Pitcher Jacob deGrom will be starting his third-straight opening day for the Mets and is looking to repeat history by beating their divisional rival, the Washington Nationals, on day one, just like he did .
At the plate, look for left fielder Dominic Smith, first baseman Pete Alonso, and shortstop Francisco Lindor to pack a punch. Speaking of "," last night Lindor signed a 10-year extension deal. Get used to seeing him beaming around Queens.
Catch him and the rest of the Mets sluggers squaring off against Nats star pitcher, Max Scherzer tonight at 7 p.m. ET. LGM!
⚾

D.C.: Here we go again

April 01, 2021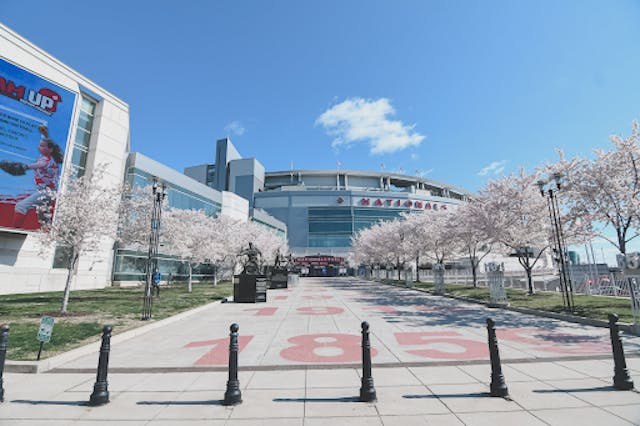 Source: Washington Nationals/Twitter
The sitch: Uh oh. Yesterday, the Nats that a player tested positive for COVID-19. Four additional players and a staff member are in quarantine and will miss tonight's season opener against the NY Mets. We have an awful feeling of .
The game: We won't know which specific players are out of the lineup until first pitch at 7:09 p.m. ET. But since pitcher Max Scherzer flew separately from the team, we're pretty sure he'll still start on the mound.
The Nats will also have to contend with star shortstop Francisco Lindor, who the Mets acquired from Cleveland in a . Let's bring that Natitude.
⚾
🏀
Dallas: Ball is life
April 01, 2021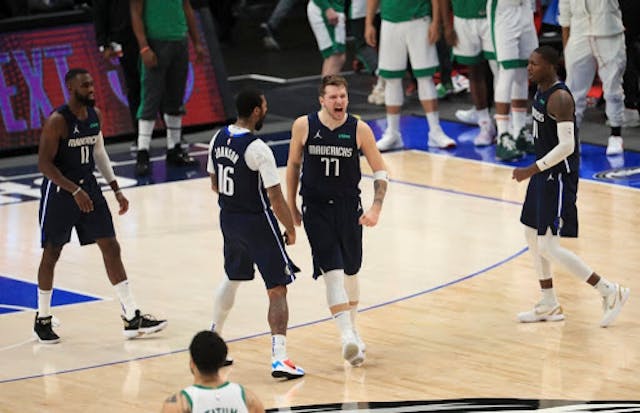 Source: USATSI
🏀Mavericks: Behind a team-leading 36 points from none other than Luka Doncic, the Mavs posted a 113–108 victory over the Boston Celtics last night. HYFR. While we wait for on the debut of newly added and guard JJ Redick, Dallas will go for their third-straight W tomorrow at 7:30 p.m. ET/6:30 p.m. CT vs. the NY Knicks.
🎓🏀MBB: As we mentioned, the Baylor men are making their first Final Four appearance since 1950. In addition to great play from stars Mitchell and Butler, Adam Flagler has been clutch off the bench, contributing double-digit figures the past two games. We love to see it.
If the boys can keep up the good work in Saturday's Lone Star State showdown against No. 2 Houston, Baylor will advance to their second national championship game and compete for their first-ever men's tourney title. Don't poke the Bear.
WBB: The bad news? All of our Texas teams were eliminated from the women's tourney. The good news? We'll still likely see plenty of Texas Longhorn Charli Collier, the presumptive No. 1 pick in the WNBA draft. Mark your calendars for , when the Wings — who hold the (!!!) overall picks — will make their selections.
⚾️Rangers: The Rangers open their season on the road later today, taking on the Kansas City Royals at 4:10 p.m. ET/3:10 p.m. CT. Starting pitcher Kyle Gibson, an eight-year MLB vet, is making his start. Oh how we've missed you, baseball.
⚾
🏀
Seattle: Eyes on the prize
April 01, 2021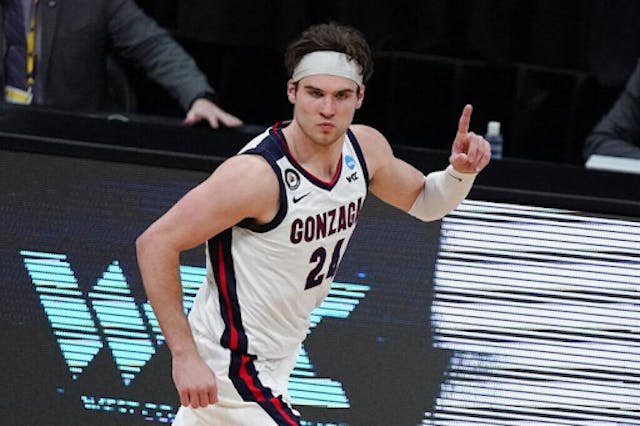 Source: Michael Conroy/AP Photo
🎓🏀Gonzaga: USC didn't pose any real challenges for Gonzaga in Tuesday's Elite Eight game, and we don't expect UCLA — Gonzaga's Final Four opponent — to either. The 'Zags already sent one team of SoCal boys home, what's one more?
No offense UCLA, but we're kind of already looking ahead to the championship game for a potential and with Baylor. Sorry not sorry.
Drew Timme has led the 'Zags in scoring for the past three games, putting up at least 22 points in each. Throw Corey Kispert and Jalen Suggs into the mix, and Gonzaga's balanced attack should be too much for the Bruins to handle.
⚾️Mariners: Moving away from Indy and closer to home, the Mariners host the San Francisco Giants in tonight's season opener at 10:10 p.m. ET/7:10 p.m. PT. The snag? Reigning American League (AL) Rookie of the Year Kyle Lewis won't play tonight due to a bone bruise. Sigh.
Rookie Taylor Trammell will take Lewis' place in center field. He was over making the Opening Day roster, and we're a little misty-eyed ourselves.