⚾
🏒
🏀
Boston: They did the monster mash
May 06, 2021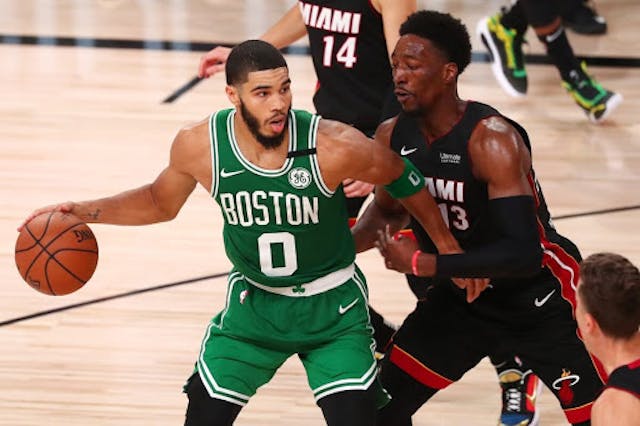 Source: Kim Klement/USA TODAY Sports
🏀Celtics: Nothing like some playoff anxiety to distract from our post-quarantine anxiety. The Celtics helped quell a bit of our stress with last night's 132–96 win over the Orlando Magic, but the C's are still with just six games remaining and the threat of the looming. No thanks.
Boston faces the Chicago Bulls tomorrow at 7:30 p.m. ET, but we'll be glued to Sunday's 1 p.m. ET battle with the Miami Heat, who are currently seventh and chasing the C's in the East. Don't look back.
🏒Bruins: Thanks to Monday's 3–0 win over the New Jersey Devils, the B's clinched their fifth consecutive postseason appearance and leapfrogged into third place in the East Division. HYFR. With just four games remaining, they'll look to pick up more points and playoff momentum tonight at 7 p.m. ET against the already-eliminated NY Rangers.
⚾️Red Sox: The Sox blasted four home runs in Tuesday's 11–7 win over the Detroit Tigers, but they should've saved some for Wednesday as Boston fell 6–5 in extra innings last night. They'll send ace pitcher Nathan Eovaldi to the mound to salvage the series today at 1:10 p.m. ET. Time to bounce back.
⚽

European Football Drama

May 03, 2021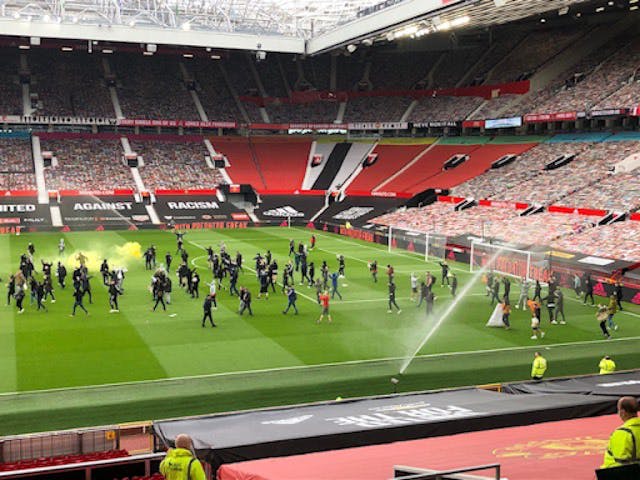 Source: BBC Merseyside Sport/Twitter
🏈
⚾
⚽
Philadelphia: Hi, Heisman
May 03, 2021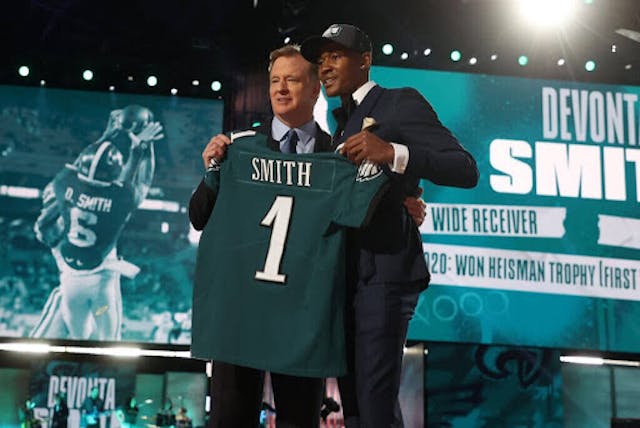 Source: The Athletic
🏈Eagles: We're feeling pretty optimistic this fine Monday morning after the Eagles' over the weekend. The best part? The Birds making a last-minute trade with the Dallas Cowboys to secure the No. 10 overall draft pick, which they used to select national champion and , wide receiver (WR) DeVonta Smith.
⚾️Phillies: The Phils closed out a spicy weekend series against the NY Mets last night, taking only one of the three games. Tensions were high throughout the series after Phillies pitcher José Alvarado talked some in the general direction of Met Dominic Smith in the first game.
Given Alvarado's, um, with the Mets, things escalated quickly: both benches cleared, and Alvarado was . Fierce competitiveness or toxic masculinity? We'll let you decide.
The 13-15 Phillies will have to drop the dramatics fast and get ready to face the Milwaukee Brewers tonight at 7:05 p.m. ET.
⚽️🎓Penn State soccer: Both the men's and women's teams went into this year's NCAA tournament unranked...and both have advanced to the third round. WE ARE so impressed.
The women pulled out a 2–0 upset against No. 16 Vanderbilt on Saturday. Fire up your margarita maker, because they're taking on undefeated and dominant No. 1 seed Florida State on Wednesday (Cinco de Mayo) at 3 p.m. ET.
After trouncing UMass 4–1 yesterday, the men are gearing up for their Thursday match vs. No. 8 Georgetown ().
🏈
⚾
🏆
NFL Draft finished on Saturday
May 03, 2021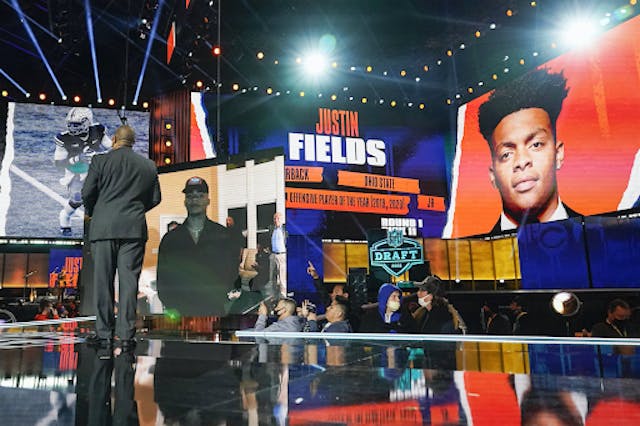 Source: Tony Dejak/AP
🏈NFL: The NFL Draft finished on Saturday after seven rounds, 259 picks, and setting some cool new records: Eight quarterbacks were selected in the first three rounds for the first time ever; Alabama tied a record with six first-round picks; and a record seven offensive players were selected consecutively to start the draft. Check out to see how your team did.
⚾MLB: One of our favorite parts of the baseball season, besides , is hearing about the ridiculous ways players injure themselves off the field. Enter Oakland A's Jesus Luzardo. The left-handed pitcher this weekend playing video games. Can we get a facepalm emoji?
🤨WTF: Former Olympian Caitlyn Jenner is running for governor of California her mouth. When asked about recent state legislation banning transgender kids from playing on sports teams that match their gender identities, the one-time track & field star, who is trans, said that she , because "we need to protect girls' sports in our schools."
We don't have to tell you how disgusted and disappointed we are with that statement, but we do want to give more context about these awful new bills popping up across North America, in this week's episode of , coming at you Wednesday.
⚽

Challenge Cup final is locked in

May 03, 2021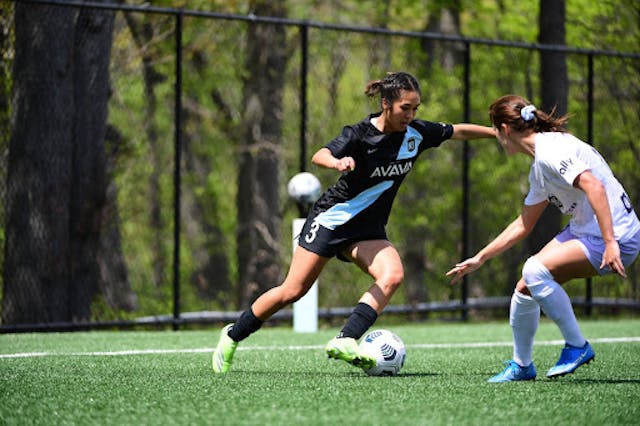 Source: NWSL/Twitter
NWSL: The Challenge Cup final is locked in, with NJ/NY Gotham FC punching their ticket to the finals with a 0–0 draw on Sunday vs. Racing Louisville FC. Gotham will face the West's first place team, the Portland Thorns, who clinched their spot in the finals back on April 21st after going undefeated in the group stage.
Football: In yesterday's action across the pond, Barcelona topped Paris-Saint Germain 2–1 (3–2 on ) to advance to their second Champs League final.
In the other semi, Chelsea notched a 4–1 (5–3 aggregate) W over Bayern, sending Chelsea to their first-ever Champions League final and making coach Emma Hayes the first woman to coach in the final in 12 years. .
The final match (just one leg in the final!) is set for Sunday, May 16th at 3 p.m. ET. Mark your calendar.