Dallas: first Finnish player in WNBA finds home with Wings
May 20, 2021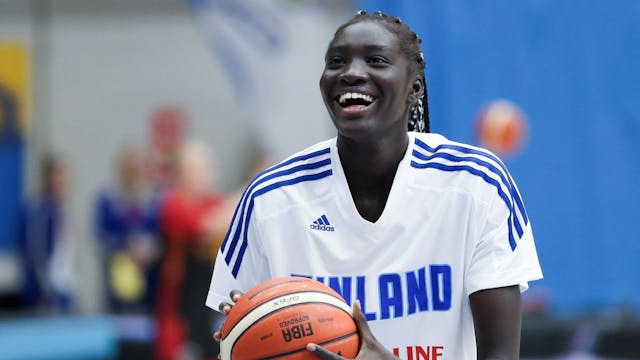 Source: USA TODAY Sports/Troy Taormina
🏀Wings: No. 2 draft pick Awak Kuier has landed. After missing the Wings' season opener last week due to visa issues, Kuier — the first Finnish player in the WNBA — in time for their battle against the defending champion Seattle Storm on Saturday at 8 p.m. ET/7 p.m. CT. It's out with the old, in with the new.
⚾️Rangers: The Rangers might have , but they couldn't win on the field...or even get a hit. Not only did they fall 2–0 to the NY Yankees yesterday, the Rangers also became to be no-hit twice this season. Yikes.
They'll look to escape with a series tie in today's 2:05 p.m. ET/1:05 p.m. CT series finale, before the Houston Astros come to town for a rematch of last weekend's Lone Star State showdown. Bring it on.
🏀
⚽
🏒
Washington D.C.: Capitals fall to Bruins in game 3
May 20, 2021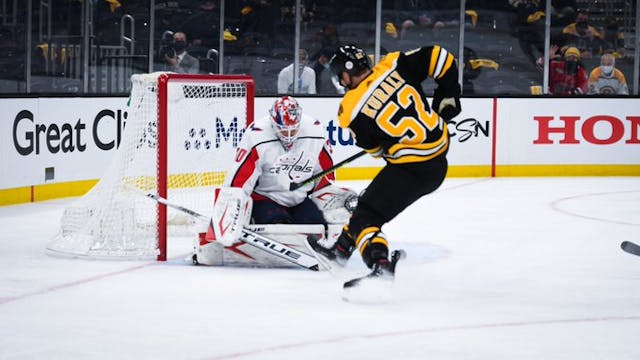 Source: Washington Capitals/Twitter
🏒Capitals: Games 1 and 2 went to overtime (OT), so Game 3? Of course, more OT. The Caps lost 3–2 to the Boston Bruins last night, after Cap goaltender Ilya Samsonov — starting his first playoff game ever and his first game since May 1st — to give the Bruins the game-winner in double OT. Heartbreaking.
Game 4 is tomorrow night at 6:30 p.m. ET. For the sake of our nails, we're begging the Caps to tie this series up in regulation.
🏀Wizards: After a loss during Tuesday's play-in game, the Wizards have one last chance to grab a playoff spot: tonight at 8 p.m. ET against the Indiana Pacers. With Bradley Beal limited by his , the Wiz will need Russell Westbrook to deliver a trademark performance and Dāvis Bertāns to like we know he can. Not, not nervous.
🏀⚽️Mystics and Spirit: Our WNBA and NWSL teams are both seeking their first regular season wins. The 0-2 Mystics — still without Elena Delle Donne — hope their tomorrow at 7 p.m. ET against Ionescu and the New York Liberty.
On the pitch, the Spirit will pay a visit to expansion team Racing Louisville FC tomorrow at 7:30 p.m. ET. .
🏀
⚽
🥎
Seattle: OL Regin acquire USWNT star Rose Lavelle
May 20, 2021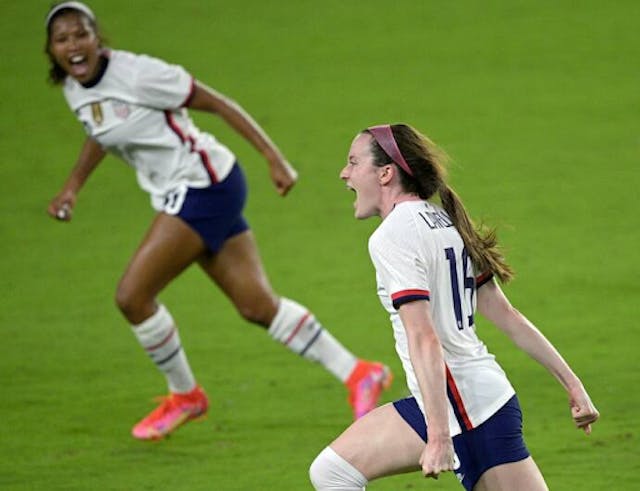 Source: Phelan M. Ebenhack/AP
⚽️OL Reign: Guess who's coming to town?! USWNT star Rose Lavelle. Just before Lavelle went overseas to play for Manchester City last August, OL Reign from the Washington Spirit in exchange for a future draft pick and $200,000. Money well spent.
Rose is set to join the Reign on May 26th, so she won't play in Sunday's match against the Portland Thorns. But she could make her Reign debut on May 30th against the Spirit, her old NWSL squad. We can't make this sh!t up.
🏀Storm: The for the Storm on Tuesday, losing 96–80 to the Las Vegas Aces. The closest the Storm came to giving the Aces a run for their money was at the end of the third quarter, when newcomer Katie Lou Samuelson hoisted a to cut the deficit to four.
🥎UW: No. 16 (we're about that) UW softball open the postseason tomorrow at 10:30 p.m. ET/7:30 p.m. PT, hosting Portland State, Seattle U and Michigan at NCAA Regionals in a tournament. With Pac-12 Defensive Player of the Year Sis Bates leading the charge, the Dawgs are in good hands.
🏀
⚽
🥎
LA: Lakers defeat Steph Curry and the Warriors
May 20, 2021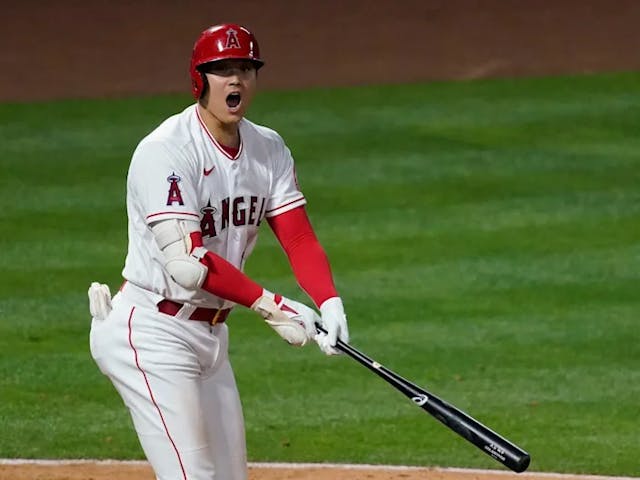 Source: Ashley Landis/AP Photo
🏀Lakers: It was the biggest matchup the play-in tournament has ever seen, with the Lakers defeating Steph Curry and the Golden State Warriors last night. LeBron James did what stars do, overcoming in the first half and then nailing the . First round, here we come!
⚾️Angels: While the Lakers try to bring back , it's always Sho Time in Anaheim. Angel sensation Shohei Ohtani with 14 home runs and threw five strikeouts in 4.2 innings last night against Cleveland before moving to right field. Is he a ? We vote yes.
Unfortunately, the Halos are without the best player in baseball. Star center fielder Mike Trout is expected to after sustaining a calf strain on Monday. Contrary to what , he's irreplaceable.
🏒
🏀
⚾
Boston: Bruins with double overtime win over Capitals
May 20, 2021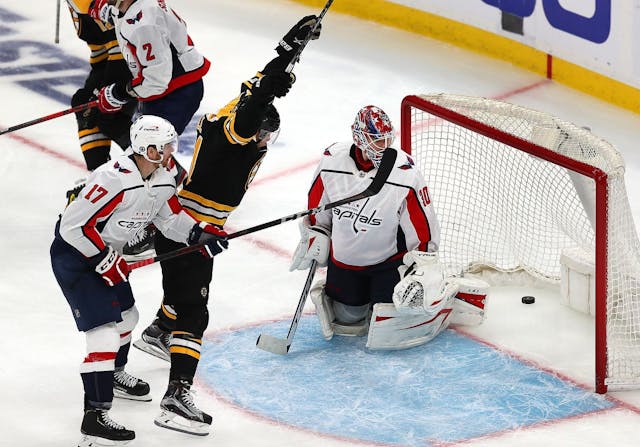 Source: John Tlumacki/Globe Staff
🏒Bruins: More hockey, more stress life. Craig Smith was the hero in yet another overtime (OT) battle between the Bruins and the Washington Capitals last night, to lift the B's to a 3–2 double OT win and a 2-1 series lead as they head into Game 4 tomorrow at 6:30 p.m. ET.
🏀Celtics: Stop us if you've heard this before, but Jayson Tatum is clutch. The 23-year-old notched his third 50-point game in the last six weeks, lifting the C's to a 118–100 play-in win over the Washington Wizards on Tuesday. With the win, Boston secured the Eastern Conference's No. 7 seed and their seventh consecutive playoff appearance. HYFR.
⚾️Red Sox: The Sox were embarrassed in Tuesday's 8–0 loss to the Toronto Blue Jays and , scoring five runs in the first inning alone en route to a 7–3 payback win over the Blue Jays last night.
Tonight's 7:37 p.m. ET game will decide the series before the Sox head to Philadelphia for a three-game weekend series with the Phillies. Let's hope it's always sunny for the Sox.