🏒

On the bubble

February 10, 2020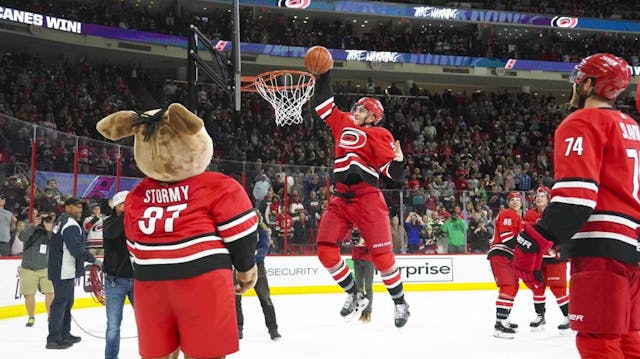 The GIST: We're two thirds of the way through the NHL and NBA seasons, which means it's crunch time for teams on the playoff bubble. So, here's #thegist of where we're at heading into April's playoffs.
The good old hockey game: Sixteen teams qualify for the Stanley Cup playoffs — eight from the Eastern and Western Conferences, respectively. Current divisional leaders, the Washington Capitals, Boston Bruins, Vancouver Canucks and reigning Stanley Cup champs St. Louis Blues all seem like shoo-ins (unless we just jinxed it). But the teams we really have to keep a close eye on are those hovering between seventh and 12th place in the conference.
In the East, we're keeping an eye on the battle between the Carolina Hurricanes and the Philadelphia Flyers for a final playoff spot. The real question is, will we see Gritty or Storm Surges in the playoffs?
Over in the West, it's a tighter race for a wild card spot, with six teams within reach. But if we were betting women, we'd put good money on the Calgary Flames and Arizona Coyotes making it in as wild cards.
We're playing basketball: Over in the NBA, it's pretty much the same. The top eight teams from each of the two conferences (East and West) qualify for the playoffs, and while the top six teams in each conference are basically set, the bubble teams will have to fight extra hard to claim those last two spots.
In the East, the Washington Wizards will have to channel their inner Harry Potter Hermione Granger as they chase the Brooklyn Nets and Orlando Magic for one of the last two remaining spots.
In the West, it's looking like it'll be a battle between the Memphis Grizzlies and the Portland Trail Blazers for the eighth seed. Buckle up.
🏅

Next thing you know, I'm big in Japan

February 10, 2020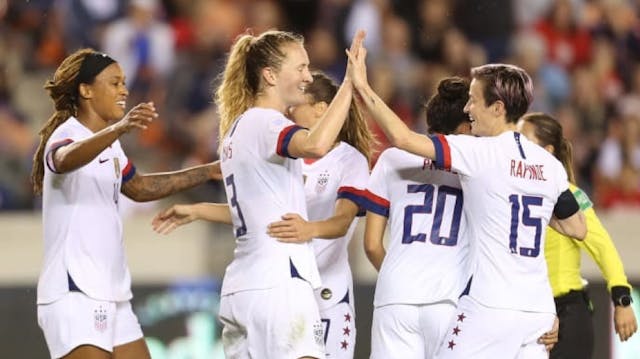 The GIST: Over the weekend, our US women's national soccer team (USWNT) became the second women's team to qualify for the 2020 Tokyo Olympics and TBH, we can't say we're surprised.
Explain, please!: You got it. First, our USWNT clinched a spot in the 2020 Summer Olympics by winning their semifinal match 4–0 over Mexico, in the CONCACAF Olympic Qualifying tournament (reminder: the top two teams in the tournament qualify for Tokyo 2020).
That set the stage for the CONCACAF final yesterday, and we were treated to our favorite thing ever: a Canada-USA final. We haven't lost to Canada since 2001 (!!!) and kept our streak going, beating Canada 3–0...because of course we did. And to put the cherry on top, our star striker, Christen Press, took home the Golden Ball for the best player in the tournament.
And what other team earned a ticket?: Our women's basketball team. Team USA clinched their Tokyo 2020 Olympics spot by winning the 2018 FIBA Basketball World Cup. That said, they still played in Serbia in one of the four FIBA Women's Olympic Qualifying tournaments this weekend.
Our women won all three games, but we were a little bit shaken that they had to come from behind to win 76–71 over a strong Nigerian team. Too close for comfort.
🏒

Guide to Fantasy Hockey

February 06, 2020
SOURCE: GIPHY.COM
Just Google the word "fantasy" and it'll land you right in the thick of podcasts, YouTube videos, articles and draft predictions for the four major sports leagues (that's the NHL, MLB, NBA and NFL). This fantasy stuff is a ! In fact, we also have a guide to fantasy football and a guide to fantasy basketball you can check out. But back to hockey…
WTF is fantasy hockey?
Fantasy hockey is one part real, one part fake and 100% a whole lot of fun. Your mission, should you choose to accept it, is to pick a team of players that is better than any other team in your fantasy league. The players are real, the points they score are real, but the combination of players together is what makes it fantasy. You have the opportunity to create a dream team (or the dreamiest looking team, depending on your draft strategy *swoon*) made up of your favourite players and, ideally, the players you think will do the best this season.
Okay, I'm in. How do I play?
To play, you'll need to join a league. A lot of workplaces will get groups together to do this. Or you can join a league for free online. We'd recommend taking a look at these websites:
Then it's time to do a little prep work (this is a lot more fun than homework or that powerpoint presentation your boss keeps hounding you for). You'll want to make up a list of players that you have the most interest in and want to try and get on your team. Most often, teams are made up of nine forwards, six defensemen, one utility player (forward or defence, your choice), two goalies and five to seven bench spots (these are the extra guys you'll need when someone gets hurt, goes on a cold streak or doesn't play for a few days).
Each day, as an owner, you get to set your lineup and pick which players hit the ice and which players will ride the pine. Then sit back and relax as your fantasy site calculates scores for you live, so you can watch your guys play in real life and watch your fantasy team rocket to the top of the standings at the same time.
Got it. But how do I be good?
You could pick your team based on best hockey flow (oh hey there ) but maybe go with something a little more practical if you want to compete with the best fantasy owners in your league. and have some top player lists that can help you with this.
If your league is hosted on Yahoo (which it likely is), the site will also give you a list of players the experts think will have the best season. Don't get overwhelmed by these sites. They're showing you way more information than you're probably ever going to need to know.
This sounds fun. What else do I need to know?
Here's a list of things that will definitely come up so you're ready for the big leagues.
Draft Day - This is undoubtedly the most important day of your fantasy year because this is the day that you get to build your team. The most common type of draft is a snake. Each team will have a predetermined draft number (if your league has ten teams, you'll get to draft somewhere between first and 10th). In a snake format, the 10th team to draft also gets to pick the 11th player because the order switches directions. This means that, as awesome as it is to draft first, you'll have to wait around until the 20th player to get to choose again.

Your goal is to draft the best player that's still available. And don't worry, Yahoo will give you suggested picks so you don't have to frantically flip through your research if the guy you really wanted went one draft pick ahead of yours.
ADP (Average Draft Position) - Each fantasy site will show the average draft position of players. This is the average spot that that player was taken across all of the drafts run on that website. The higher the ADP, the more in demand that player is.
Trades - Just like the real NHL, your league will give you the option to trade. This can be great news if the #1 player you really wanted on your team went to someone else, though you'll likely have to give up something big in return. Trades are a great way to shake things up and get access to players you might have thought were gone forever.
Waiver Wire - This is where you'll be able to get players that weren't chosen in the draft. Sometimes players get hurt or they underperform and you're going to want to give them the snips. (Don't worry, we won't tell them *wink*) You can replace them with players from the waiver wire. As long as no one else owns a player, they are fair game for you to add to your squad.
Sleeper Pick - These guys are not actually asleep (hopefully). A sleeper pick is a player that has the possibility of being a big breakout star, kind of like an underdog. It's not a guarantee, but if you get lucky he could be one of the best guys on your team. At one point, both and were sleeper picks — now they are two of the best guys on their respective teams.
Head-to-Head - This is the most common type of fantasy league. Say your league has 12 teams, each week you'll face off against another team. Your goal is to be better than the team you're up against in a number of categories; goals, assists, shots on goal, blocks, hits, etc — the categories will depend on your league. At the end of the week, you'll get one point per category that you won.
Rotisserie League - Wipe the drool off your face, this has nothing to do with chicken (unfortunately). This type of league might be a little easier to understand than head-to-head. Think of rotisserie like "total points." Every category is tallied from the beginning of the season to the very last game. To win, you must have the most points at the end of the year.
Each league will have categories that are a little bit different (some might include penalty minutes, others might not), so tweet us questions ( or ) if you want help with your specific league!
Some draft tips to get you started:
Get acquainted with the top ten guys in the league. It's always going to be debatable, but your first-round pick is probably the most important.
There is no right or wrong way to draft, but try to get a core group of players early (three forwards, two defense and a goalie) and then start to fill in the gaps where you think you might be lacking talent.
Don't waste a high draft pick on a goalie – sometimes they pay off, but more often than not they aren't worth reaching for. Goalies are notoriously unpredictable, and even the best in the league (like ) can have bad seasons. You're better off taking a more reliable player with that draft pick.
OUR HOTTEST TIP: Still stressed after reading all of this? You can stage a mock draft online on Yahoo . This comes with no pressure and just gets you acquainted with how the drafting process works. We cannot recommend this enough if you've never joined a fantasy league or drafted before. Practice makes perfect and all that stuff, ya feel?
Fun fact to share on draft day:
Fantasy hockey might not be the biggest fantasy format, but it was the first! Fantasy hockey launched on the web in early 1995 and it paved the way for all other fantasy formats.
Still have questions? That's what we're here for! Slide into our DMs, tweet us or hit us up with an email — we want to help you be the best fantasy hockey owner you can be.
Written By: Alexis Allison
GIST Guest Writer and Hockey Guru
Don't get The GIST's twice-weekly newsletter yet? Let's make it email official.
🏈

Guide to Fantasy Football

February 06, 2020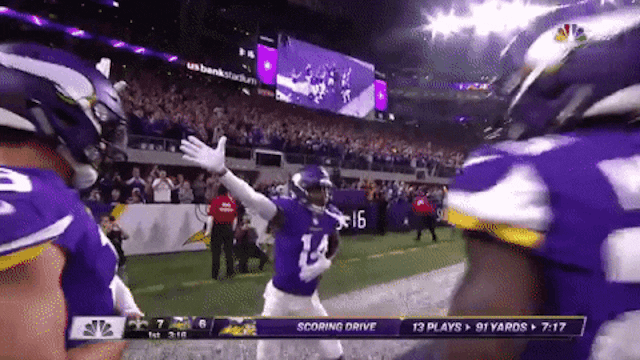 The GIST
Here's the deal: fantasy exists in pretty much any sport (yup, there's fantasy hockey, baseball, etc.) and is kinda like a computer game with real-world counterparts. We all know that football exists IRL and we all cheer for our favorite teams/players. But, as viewers, we don't have any decision-making power or skin in the game — players are chosen by the teams' owners/management, and viewers don't have a choice in who the teams sign. That's where "fantasy" comes in! So us regular folk can create our ideal team — our "fantasy" team, if you will. The catch is, this team is built online. You choose players from across the league that makes up your dream team. Your fantasy team then squares off against other people's fantasy teams. What's cool is that as much as your fantasy team exists online, the statistics of actual players in real-life games dictate how your fantasy team does.
Still with us? Great! This may sound a little bit complicated, but you really don't need to be a die-hard fan to participate in fantasy sports. Having a basic understanding won't make you basic; any smart and strategic babe (that's you!) can win it all. Before we get into it, there are a lot of football references in this guide (duh), so make sure you brush up on your football 101 before diving in.
Why is fantasy such a big deal?
As we at The GIST say all the time, sports have a unique way of uniting people, and fantasy sports are no different. It's a pretty unreal feeling when you get to brag about knowing a would have an incredible season before anyone else, or picking up a player before he has a breakout game. There's also the less poetic aspect of having cash money on the line. And everybody likes winning money.
In fact, the market for fantasy football is so huge there's an entire TV show dedicated to it. There are radio stations dedicated solely to fantasy football and the NFL website has its own fantasy football section. Basically, FF is a BFD, so it's time to get on board.
Okay, but what's a sports pool and what's fantasy?
Pools
In terms of betting on sports IRL against other people, there are generally two main ways to do it: pools and fantasy. A "pool" in sports typically means you're picking one team to beat the other. "Fantasy" on the other hand usually means you're picking players to make up your team, which will then face other fantasy teams.
To start, the simplest type of pool is a standard pick 'em. That means you just pick who you think is going to win in each head-to-head match-up each week. The person in the pool who guesses the most victories wins that week.
Another type of pool is a survivor pool. Each week, you check the matchups and pick one team that you think will win their game. For example, if the New England Patriots (all-around awesomeness) are playing the Cincinnati Bengals (general sad pandas), you would choose the team you thought was going to win and then hopefully move on to glory. As long as the team you choose wins, you move on. The catch is you can only choose each team once throughout the 17 week season, so you may not want to choose all the obvious winners upfront. Oooo some strategy, we love it. Choosing a wrong team means you're kicked out of the pool. Bye Felicia!
Fantasy
Now, it's time for fantasy standard draft leagues. These require more effort and understanding, but once you get it, it's hella fun! Let's base things off Yahoo Fantasy because it's the most common website used.
First you draft your team, which means selecting (usually) 16 players. These are real pro football players who are top-dogs at their positions. Imagine an all-star season of your favourite reality show: only the best are worthy.
This is what the Yahoo draft page looks like once it's live:
While this dashboard looks a little complicated, here are all the parts you need to know:
Time in the top left corner: How much time you have to make a player selection. You only get 1-2 minutes to make your selection, which sounds like a lot, but it goes fast!
Red bar underneath: Your spot in the drafting order (see below on how that's decided).
Draft order: This is where all the teams in your league are listed, so you can see the order in which each team will select their player.
Middle top: When you click on a player, this is where his face and stats pop up. If they haven't been drafted yet and you want to pick him, you can click "Add to Queue," which is basically a waiting spot on the top right of the screen. This makes it easier to find the players you're interested in.
Middle of the screen: This is where all the available players are — you can search by position to make it easier to navigate. If they have a little red plus sign, it means they're injured.
Top right: If you've added players you want to your queue, this is where you'll see them. If someone drafts them before you can, they'll disappear from there.
Middle right: This is where you'll see the players you've taken that make up your team!
Drafting works as a snake. What the heck do snakes have to do with sports? Let's say your league has 10 people. The computer uses an algorithm (#math) to randomly assign you a number from 1-10 and then the order for picking your player will go from person 1 to person 10, then start with person 10 down to person 1, and then repeat, until everyone has filled their rosters. So if you're drafting 8th, 9th or 10th, you should have two picks ready to go cause that snake moves fast.
Standard leagues draft the following positions: quarterbacks (QB), wide receivers (WR), running backs (RB), tight ends (TE), kickers, and a team defence (meaning you choose the whole Green Bay Packers defence, not an individual player).
W-R-T means you can fill that spot with either a WR, RB or TE — it kind of acts like a wildcard. BN is your bench. The bench is like a holding spot for the players you aren't using that week. IR stands for injured reserve, the place you hope your star players never end up. Welp.
Once you draft your players, you set your roster each week. Yes, you've got to pick a roster EACH week! Also, FYI: The football week is Thursday to Monday with usually one game on Thursday, 14 on Sunday and one on Monday. Setting your lineup means deciding who you think is going to get you the most points. So, if one of your running backs is facing a team that has a killer defence, it might be better to bench him for the week. Yahoo provides predictions to help you out.
How do you get points?
Your commissioner (a fancy way to say organizer of the league) can change how each player earns your team points, but the standard Yahoo scoring is super easy to understand. Here's a quick breakdown:
There are two kinds of standard leagues: head-to-head and total points. Head-to-head means your team faces off against another team in your league each week, and whichever team gets the most points, wins that week. Total points leagues are similar, but instead of a winner and loser each week, your team's total points are counted over the entire season to determine placing.
Here is an example of what a head-to-head matchup could look like: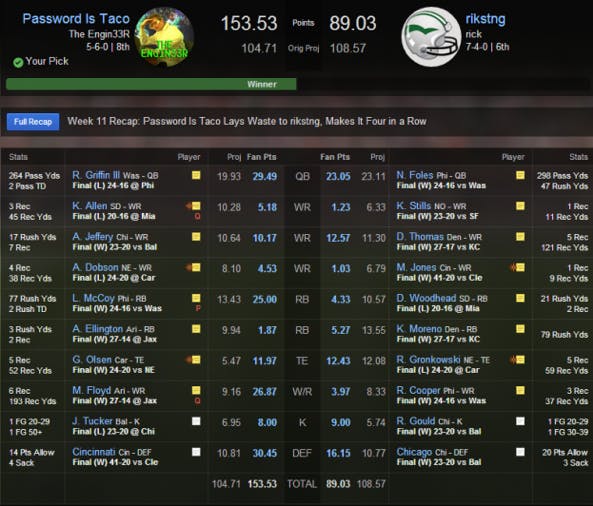 TBH, it sounds more complicated reading it than it is actually playing it.
First time? Here are some tips and tricks:
Step One: come up with the best team name ever! A common formula is a player's name plus something culturally relevant. Some examples include Turn Down for Watt, Pimpin' Ain't Breesy and Diggs in a Blanket. Think outside the box!
Next, you need to do some research – don't think of it as boring, going to the library, citing your sources research; but rather using your incredible intellect to assess the scene of the NFL. Plus, there are a lot of websites that kind of do everything for you. These include:
Each site has articles, lists, projections and rankings. Don't feel like you need to read everything and try not to feel overwhelmed — most of these sites say the same things. They're valuable for newbies to get an idea of who's hot and who's not (although we all know Tom Brady is hot hot hot). Once you have a basic knowledge of who's injured, sleeper picks (those guys who are fairly low key, but could have high potential to get you a lot of points), the top defences etc., you're ready to draft!!
Some hot tips to get you started:
Most importantly, it's key not to stress too much during the draft because nothing is really permanent. You have the ability to drop and add different players throughout the season, or even trade with other people in your league. If you took someone you regret, do some more research after the draft and drop that player for another one. If your QB gets injured or that one RB just isn't performing well, get some new ones! You learn a lot as you go.
Don't pick a quarterback first! While he may be Queen Bee (but not Queen Bey), there will be a lot of good ones available.
Go for RBs and WRs first. They do most of the scoring.
Take your defence second-last and your kicker dead-last. Some leagues will even eliminate the kicking category because it's the least important!
Don't take too many players from one team. Each team gets a bye week (a week off), so you'll be f***ed if they're all on your bench.
Stay relaxed, especially if the player you want gets taken, cause it's def going to happen. Have a few lined up so you're always ready. Remember, you only have a certain amount of time to choose each player.
Bonus: watch out for injuries during the season. If any player goes down, whether they're yours or not, try to get their backup!
Good luck and have fun, GISTers!
That's #thegistofit
Written with Guest Writer: Kara Steyn
Don't get The GIST's free twice-weekly newsletter yet? Let's make it email official.
⚽

Let the games begin

February 06, 2020
The GIST: We're less than six months away from the Tokyo 2020 Summer Olympics. And you know what that means? It's Olympic qualifier season, baby!
Sweet! Tell me more: Sure thing! Our women's national soccer team is currently competing in the Olympic Qualifying tournament and they absolutely dominated in the group stage, winning all three matches and outscoring their opponents 18–0. Having swept their group, they'll now face Mexico in tomorrow night's at 10 p.m. ET.
This is a must-win match because the winners of the semis book their trip to Tokyo. Not, not anxiety-inducing.
You're telling me. Do we have a good chance to win?: As reigning FIFA World Cup champions, our USWNT is, of course, expected to make it through. *knocks on wood furiously*
In the other semifinal, Canada is taking on Costa Rica, so we might be getting an always-fun Canada-USA final. Can't. Wait.
Got it! Anyone else qualifying?: To no one's surprise, our women's national basketball team already secured a spot in Tokyo after taking gold in the 2018 Women's Basketball World Cup. Queens. That said, they'll still be playing in one of the four FIBA Women's Olympic Qualifying tournaments taking place this weekend. The tournament consists of three games for each team and as a member of Group A, we'll be taking on Nigeria, Mozambique and host country Serbia in Belgrade.
Although nothing's really on the line, we're still bringing some serious star power: four-time Olympic gold-medalist is being joined by who is finally making her to Team USA after missing a full year with a torn Achilles injury. Guess who's back, back again.