🏀

Guide to Fantasy Basketball

May 05, 2020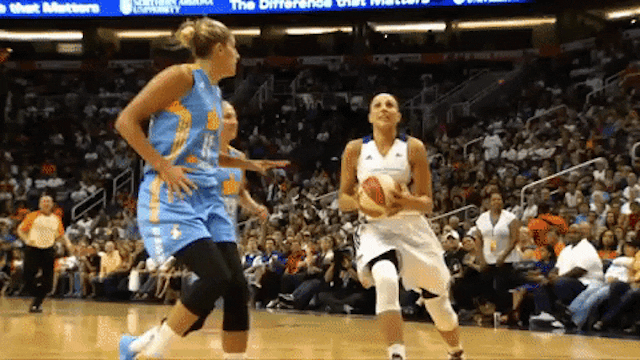 WTF is fantasy basketball?
So glad you asked! Fantasy basketball is all about building the best (imaginary) basketball team with real NBA players and competing against the other teams in your league to prove who's best.
Not entirely clear? Let's compare this to Hollywood then, because we're suckers for pop culture and why the heck not. We want you to picture your favorite actors. Next, imagine if all of your favorite actors were to suddenly team up and join a movie that YOU have full creative control over. The actors are real, their ability to deliver lines is real, but YOU select who's on the cast, what parts they play, and how they will be directed.
For this exercise, replace Ryan Gosling with LeBron James, replace the movie set with a court, and replace line delivery skills with bball skills in your mind. That is fantasy basketball. You have control of your players and your players have control of the game and their ability to produce results.
Sounds fun, how do I play?
To play this fun AF game, you first need to join a league. Your office may already have one in the works, so definitely ask around, but you can also join a league for free online! These websites are some of the best, and most popular out there:
Once you join a league, a "Draft Day" will be set and scheduled by your league's commissioner (fancy phrase for league organizer). You should aim to do all of your prep work and research before your scheduled Draft Day, as this will be the day that you actually select your team. It's a BFD.
Before we dive in, you should know that teams are mostly made up of six forwards (SF, PF, F), five guards (PG, SG, G), and two centers (C), for a total roster of 13 players (ten active players + three inactive bench players each day). There are 301 players in the NBA and you only need to pick 13 on Draft Day, so be sure to make your picks count.
Fantasy basketball is generally structured in a VERY similar way to fantasy hockey – if you have not yet checked out our Fantasy Hockey Guide, then we strongly recommend you take a quick jump over and read all about the wonderful world of fantasy sports and the small nuances that come with it.
Let's return really quickly to Draft Day, as this day is absolutely critical to your success. There are two types of drafts – the snake draft, by far the most common, and the auction draft. Just like hockey, a snake draft is when each team in the league is assigned a predetermined draft number and selects a player (from the remaining available players) to join their roster on their respective turn. If there are ten teams in your league, then you will draft somewhere between first and tenth, with the tenth drafter also selecting the eleventh pick because the order flips after each round. It will look something like this:

The whole point of Draft Day is to build your team using the best players available to you. Whether you pick the known high performers or take a gamble on a potential breakout star (aka sleeper pick), Draft Day is all about what you decide. There's some strategy to this, y'all! But, don't fret, your picks are not set in stone; you'll get the chance to make trades or pick up undrafted players during the season to mix your roster up and chase after a baller you couldn't/didn't nab in the draft. As always though, beware the buyer as a big trade could require you to give something big up in return…
If you haven't a clue what to do, most websites offer ADP (Average Draft Position) for each player to help a sister/mister/GISTer out. The ADP is the average spot that the player was taken across all of the drafts run on that website – the higher the ADP, the more in demand that player is, which is a big clue that they might be pretty friggin' good.
As an owner after the draft, you set up your squad every day and select which players get to play Like Mike and hit the bball court and who gets to sit on the bench. Most often, you'll play against another team in your league each week in a head-to-head format to see who's team does the best in a variety of categories – points, threes, rebounds, assists, and steals are some of the most common categories, but it can vary depending on what your commissioner has decided.
The team who outscores their opponent in each of the league's categories at the end of every week will earn a point; for example, if Team A had 36 total rebounds for the week and Team B had 32, Team A would earn a point. The team with the most points in their "head-to-head" matchup will earn the dub (win because dub is short form for W) for the week and this will go towards their overall standing in the league. Rinse and repeat this process until playoffs and there you have it, a regular-season of fantasy basketball.
Wanna get good? Here are some draft tips to get you started
À la Elle Woods & her iconic orange Mac laptop in the 2001 classic Legally Blonde, you're gonna have to sit down, do some homework, and take some notes in order to slay your fantasy league. So hit the Google and check out these resources:
🏒
⚾
Does that make me crazy?
May 04, 2020
BILL SMITH/NHL VIA GETTY IMAGES
The GIST: The COVID-19 pandemic is making the hockey world do some crazy things. San Jose Shark Joe Thornton shaved off his iconic beard. Montreal Canadien Brendan Gallagher is speaking French. And now the league wants to go ahead with the 2020 Draft before the regular season is even over. Weird.
How does the draft normally work?: The NHL Draft, which allows the league's teams to select from a pool of eligible players to add to their rosters, is usually held in late June, not long after the Stanley Cup is awarded.
The selection order is based on a combination of regular and postseason records, as well as a draft lottery. So in theory, the 2019–20 season would need to end before the draft order can be set.
But the regular season isn't over…: Exactly. The NHL suspended the season on March 12th and has yet to decide if it will resume the season this summer (yes, we hate to be the bearer of bad news, but cancelation is still on the table), meaning draft order can't really be determined yet.
But in an attempt to "execute a major fan-friendly hockey event during a time where there is likely to be no (or very limited) live sports competition," the league sent out a memo on Friday to outline how the unusual draft would work, ranking teams by points percentage.
Is this a good idea?: Just like most team general managers, we're on the fence. While this could really make things wonky, we appreciate the NHL trying to give us the sports fix we so desperately need.
Any other COVID-19 news?: Unfortunately, yes. The Little League World Series, which brings together youth baseball teams from around the world to compete for ultimate glory, has been canceled for the first time in its 73-year history. Guess we'll just have to watch reruns of Big Al's dingers to get us through.
🏆

Lawyer up

May 04, 2020
AARON M. SPRECHER/AP
The GIST: With the NCAA finally tackling the issue of allowing its players to make endorsement money, they're now being reminded of another major issue plaguing the organization: sexual assault amongst their student athletes.
Oh no, what happened?: Seven women are suing the NCAA for failing to protect them from alleged sexual assaults by male student athletes. The lawsuit, which says that the alleged assaults occurred at Michigan State, Nebraska and an unnamed Division I university, argues that the NCAA had a duty to protect the women and minimize the potential risk of sexual assault among its players.
The lawsuit also states that the NCAA failed to monitor its student athletes in accordance to the league's sexual violence prevention guidelines. The women, three of whom are student athletes themselves, all claim to have reported the sexual assaults after they occurred.
Can the NCAA be held accountable?: According to its sexual violence prevention guidelines, "NCAA member schools have a responsibility to address this issue appropriately and effectively to make campuses safe for all students," so there's a good chance the NCAA will deflect this to the schools involved.
Regardless, someone needs to be on the hook for this. We're so sick of the holier-than-thou student athlete culture that can propagate these assaults and we're so sick of reading these stories. We're proud of these women for stepping forward and making a difference.
⚽

Money, money, money

May 04, 2020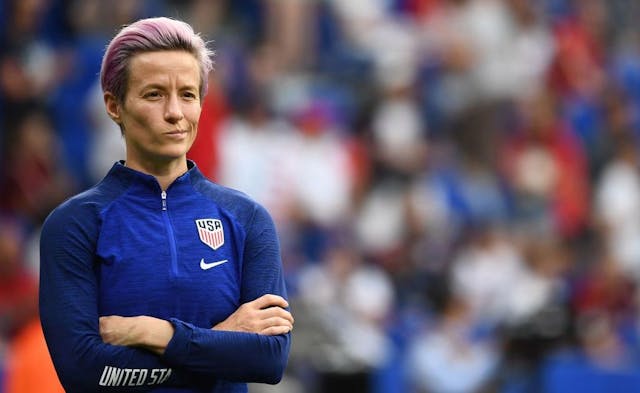 FRANCK FIFE/GETTY IMAGES
The GIST: In case you needed another reason to call 2020 a dumpster fire, the US women's national soccer team (USWNT) was dealt a major blow on Friday when part of their gender equality lawsuit was dismissed. Ugh.
Remind me, what's the backstory?: Last year, the USWNT filed a lawsuit against the US Soccer Federation (USSF), the sport's national governing body, on the grounds of gender discrimination. The lawsuit argues that the women's team was (and continues to be) paid significantly less than the men's national team (USMNT), despite the women generating more revenue.
The USWNT also argues that they've been given unequal resources, including worse training and travel conditions, and less promotion, support and development of their games and players.
Got it. So what happened on Friday?: A federal judge ruled against the USWNT equal pay suit, dismissing the claim on the grounds that they were actually paid more than the men's team during the period of 2015 to 2019 (in which the women's team won two FIFA World Cups while the men failed to qualify for one).
The women's team was so good, they earned a bunch of performance bonuses from winning so much. And because the men's team was, well, not good during this period, the USSF did end up paying the women more. That said, had the men simply qualified for the 2018 FIFA World Cup, they would've been paid much more than the women who won. *rolls eyes*
What happens now?: The USWNT will file an appeal against this latest ruling and will still work through the other part (i.e., unequal resources, etc.) of the lawsuit. A court date is set for June 16th (moved from May 5th because of COVID-19), but there's a good chance they'll settle out of court before then. In the meantime, Uncle Joe wants them to keep fighting for equality. And we do too.
🏒

Walk it like I talk it

April 30, 2020
CHRISTIAN PETERSEN/GETTY IMAGES
The GIST: As much as we all really, really, REALLY want live sports back, some players are speaking out against the proposed process for resuming play. Because players are human too.
What are they saying?: Over in the NHL, the league is proposing each team play games in one of four cities, based on their division, and that the playoffs be held in a figurative bubble, a la Bubble Boy. Heavily restricting the players' movements could see some players apart from their families for up to four months.
Montreal Canadiens' Phillip Danault said that if the NHL put it to a vote, he's not sure it would be positive for the league. It can't be easy knowing the further your team goes in the playoffs, the longer you'd be away from your loved ones.
What about other players from other leagues?: Turns out EPL soccer players might not be so stoked about their June 8th targeted return date either. A source told ESPN that a lot of players are "uncomfortable" with coming back and the league will only take things seriously if someone in the league dies. Um, let's not have it come to that, shall we?