⚾
🏀
⚽
Philadelphia: Onto the next one for the Sixers
June 03, 2021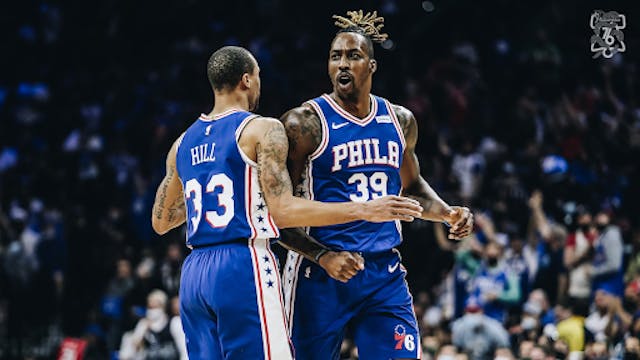 Source: Sixers/Twitter.com
🏀Sixers: The first half of last night's Game 5 had us sweating, but after the 76ers' 38-point (!!!) third quarter, we breathed a little easier. The Sixers were smooth sailing from there, winning to clinch the series. HYFR.
As mentioned, the win came without All-Star Joel Embiid, who suffered a on Monday. While he doesn't need surgery, it's unclear how soon he'll be game ready, so the extra rest before their next series is very welcome.
⚾️Phillies: After the Phils' hitters had a feeding frenzy, in their win over the Cincinnati Reds on Tuesday, the final game of the series was postponed due to weather yesterday. We really wanted to see Rhys Hoskins extend his to 11 games. Sigh.
⚽️Union: The Union went out with a bang, beating the Portland Timbers on Sunday in their last game before the MLS break. The DOOP is OOO.
🥎

Competition heating up at the Women's College World Series

June 03, 2021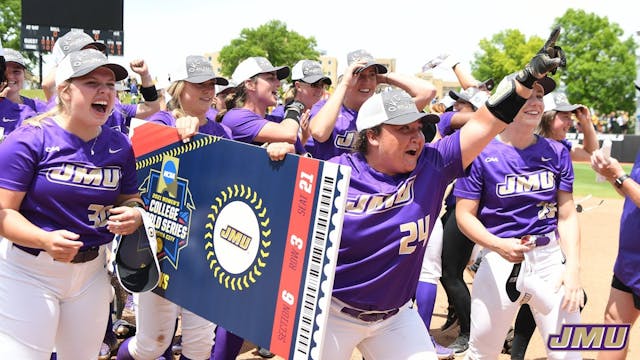 Source: JMU Softball/Twitter
The set-up: After the 2020 season was canceled due to COVID-19, postseason softball made its triumphant return last month when 64 teams began their hunt for a trip to the WCWS. Now, following two weekends of thrilling regional and super regional action, eight teams will battle for the national title in a double-elimination tournament beginning today at 12 p.m. ET.
Top teams: Led by , Rachel Garcia and Bubba Nickles, defending champs No. 2 UCLA are looking for their record-extending 13th national title. Meanwhile, fresh off breakout performances from pitcher Odicci Alexander, the tourney's James Madison University (JMU) will make their first-ever College World Series appearance.
And we can't forget about No. 1 Oklahoma. This squad boasts USA Softball Player of the Year Jocelyn Alo and Freshman of the Year Tiare Jennings.
⚾
🏀
⚽
🏒
New York: Knicks end season with loss to Atlanta Hawks
June 03, 2021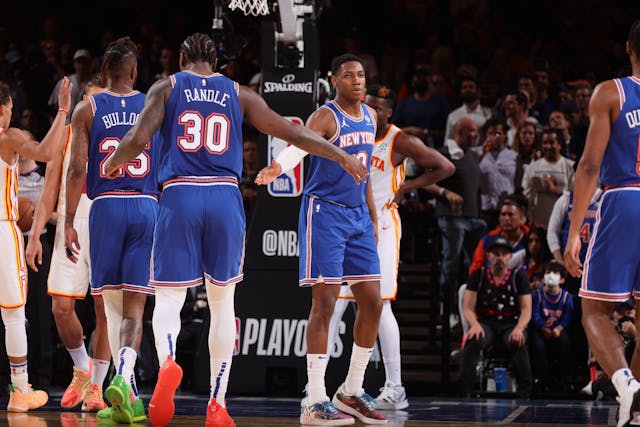 Source: Bleacher Report/Twitter.com
🏀Knicks: The Knicks ended their season in the Garden with a hard-fought loss to the Atlanta Hawks last night. Julius Randle and RJ Barrett gave it all they got, scoring 23 and 17 points, respectively, but just couldn't overcome the Hawks' third-quarter lead.
🏀Nets: The Nets secured a second-round appearance after beating the Boston Celtics 123–109 in Tuesday's Game 5, and the team looked better than ever. Next up, the Nets will face the Milwaukee Bucks, whose Midwestern fans will hopefully be a bit more...? Game 1's on Saturday at 7:30 p.m. ET.
🏒Islanders: After taking Game 2 in overtime on Tuesday, the Islanders' series with the Boston Bruins is all tied up. Although the Isles , they also made the most of the . Game 3 is tonight at 7:30 p.m. ET.
⚾️MLB: The Yankees beat the Tampa Bay Rays while the Mets won their series finale against the Arizona Diamondbacks yesterday. Getting dubs from the Bronx all the way to Queens.
🏀⚽️What to watch: Both the Liberty and Gotham FC play this weekend. take the court tonight at 7 p.m. ET, while Carli Lloyd's squad kicks off on Saturday at 7 p.m. ET. Let's get in formation.
⚾
🏀
⚽
Chicago: Brighter days ahead for the Cubs
June 03, 2021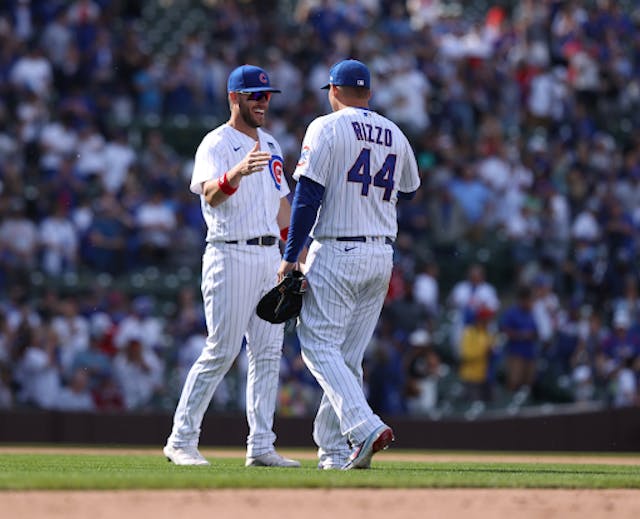 Source: Cubs/Twitter.com
⚾️MLB: After an up-and-down start to the season, the Cubs' of the San Diego Padres feels like a turned corner. Javier Báez hit three home runs (including ), and Anthony Rizzo from injury to earn five hits in two games. The North Siders are on top of their National League Central division, and boy, it feels good.
🏀Sky: The Sky fell 84–83 to the Phoenix Mercury in a on Tuesday, marking Chicago's fifth straight loss and third . Hopefully the squad can snap their losing streak when they play the Mercury again tonight at 10 p.m. ET/9 p.m. CT.
🎥 What to watch:
🎓⚾️The Notre Dame men's baseball team was selected for an at-large bid to the NCAA tournament, and will also be one of the 16 . The Fighting Irish's first game is against Central Michigan at 1 p.m. ET/12 p.m. CT.
🎾
🏐
Sports Quick Hits: Thursday June 3rd, 2021
June 03, 2021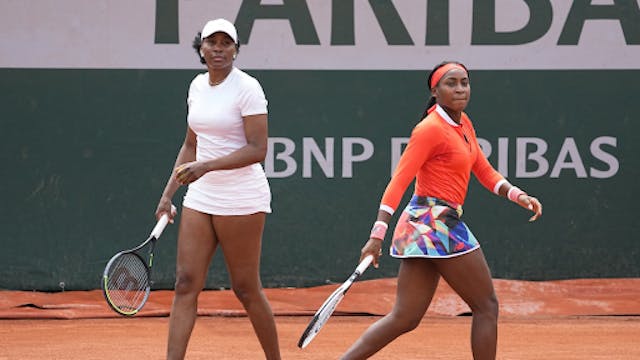 Source: Michel Euler/AP
🎾Tennis: As excited as we were for the French Open to start, we're not as psyched five days in. , Venus Williams lost her first round match, and lost their first-ever doubles match. On the bright side, Serena is still killing it. She'll play her third round match tomorrow.
🏐Volleyball: An Olympics without Kerri Walsh Jennings? The beach volleyball icon and three-time Olympic gold medalist, alongside partner Brooke Sweat, before next month's Games in Tokyo. Say it ain't so.