🏀
🏒
NBA and NHL Playoffs Continue to Bring the Action
June 10, 2021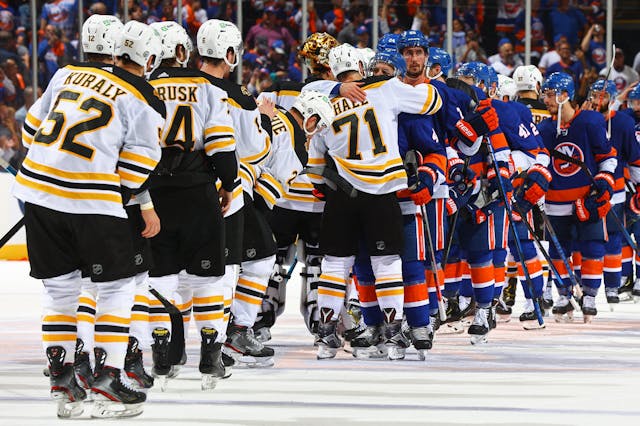 Source: NHL on NBC/Twitter
🏀NBA: The conference semifinals are heating up. In last night's only game, the Phoenix Suns doubled their lead over the Denver Nuggets with a 123–98 win in Game 2. Tonight, two series continue: the Milwaukee Bucks vs. the Brooklyn Nets (who lead 2-0, despite ) and the LA Clippers vs. Utah Jazz (who lead 1-0).
🏒NHL: The Montreal Canadiens are still waiting to find out who they'll face in the semifinals. The Habs will play the winner of the Vegas Golden Knights vs. Colorado Avalanche series, which Vegas is leading 3-2. Game 6 is tonight, and if the Avs can tie it up, then Game 7 is Saturday. Please let it happen, hockey gods.
The Tampa Bay Lightning, meanwhile, are preparing for the New York Saints Islanders, after the Isles beat the Boston Bruins 6–2 last night. That series will likely start this weekend. Bring it on.
🥎

Winner Takes it All Today at Women's College World Series

June 10, 2021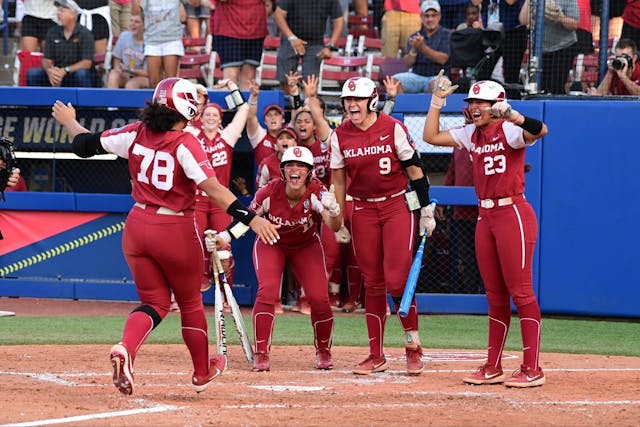 Source: Oklahoma Softball/Twitter
How they got here: Both Florida State and Oklahoma made history as just the fourth and fifth teams in WCWS history to advance to the champ series after losing the first game of the tourney. Behind a stellar offensive and night from freshman Kalei Harding, Florida State claimed Tuesday's Game 1 with an 8–4 win.
The big picture: As cliché as it sounds, we're all winners no matter who hoists the trophy tonight. This year's WCWS , James Madison University (JMU: a ) captured our hearts with a Cinderella run to the semifinals and a thriving pro softball league keeps shining. Just further proof that if you build it, .
🎾

All Four Grand Slam Finalists Share Something in Common

June 10, 2021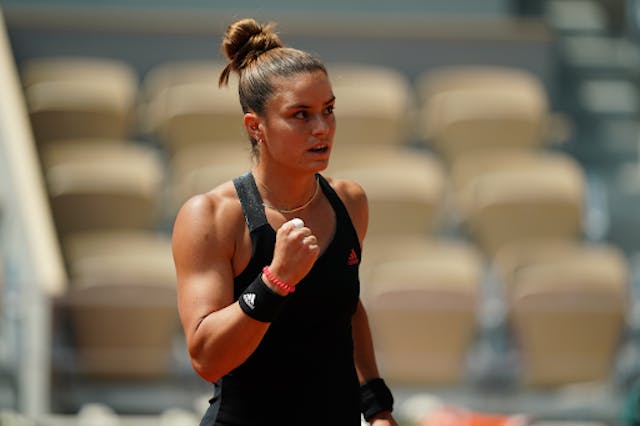 Source: Roland Garros/Twitter
Women's singles: Don't recognize any of the semifinalists in the women's draw? No sweat, they're all new here. For only the second time in tennis' , all four women are Grand Slam first-timers, while the highest world-ranked player remaining is No. 18 Maria Sakkari, who beat reigning champ Iga Świątek (pronounced shvee-AH-tek) in the quarters.
Sakkari will play No. 33 Barbora Krejčíková (pronounced crey-CHEE-koh-va), who knocked out 17-year-old Coco Gauff yesterday.
Meanwhile, No. 32 Anastasia Pavlyuchenkova (pronounced pav-loo-CHEN-koh-va) will take on No. 85 Tamara Zidansek (pronounced zi-DAN-sheck) in today's semis ahead of Saturday's final.
Men's singles: And on the total flipside, the King of Clay Rafael Nadal is making his in the French Open semis, where he'll play world No. 1 Novak Djokovic in a rematch of last year's final.
🏀
⚾
Dallas: Wings Delete Tweet About Donation to Police Foundation
June 10, 2021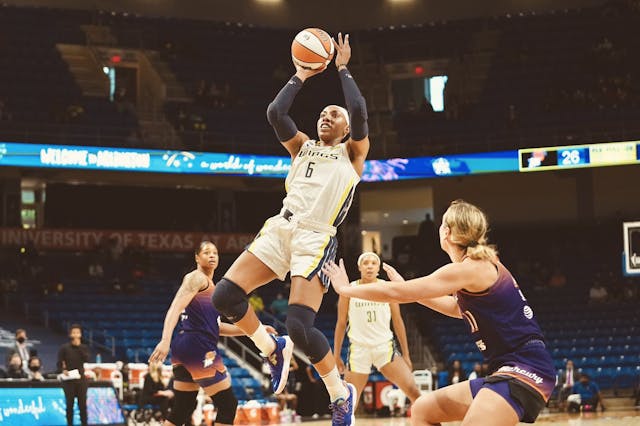 Source: Dallas Wings/Twitter
🏀Wings: Coming off an 85–81 victory over the Phoenix Mercury on Tuesday, the squad is looking strong on the court, with a two-game road win streak. But off the court? Not so great. In a , the Wings said they planned to donate $20 to the Arlington Police Foundation for every blocked shot this season. Umm, ?
The team is back in action tomorrow night at 10 p.m. ET/9 p.m. CT in a rematch with the Mercury. Here's to extending that win streak...and to more thoughtful tweets.
⚾️Baseball: Dallas is dazzling on the diamond. The Rangers snapped a three-game losing streak with yesterday's 4–3 extra innings win . Next up, a three-game weekend series with the defending champion LA Dodgers, beginning tomorrow night at 10:10 p.m. ET/9:10 p.m. CT.
🏀
⚾
🏒
New York: Islanders Advance to Stanley Cup Semifinals
June 10, 2021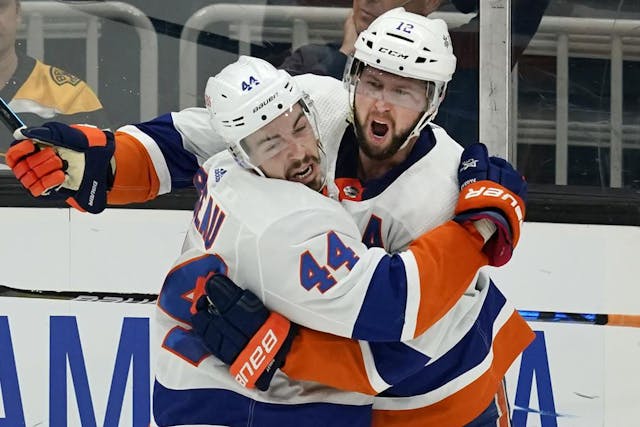 Source: Elise Amendola/AP Photo
🏒Islanders: The Islanders pulled away from the big bad Boston Bruins in the second period of last night's Game 6, scoring three unanswered goals in the second and ultimately winning 6–2. The victory clinched the series and their spot in the Stanley Cup semifinals for the second straight season. LFG!
🏀Nets: No James Harden? No problem. The Nets still dominated the Milwaukee Bucks in their 125–86 win on Tuesday. TBH, the Bucks played terribly, and their star Giannis Antetokounmpo (pronounced YA-niss ah-dedo-KOON-bo) . And with the way Kevin Durant , a sweep may be in sight. Game 3's tonight at 7:30 p.m. ET.
⚾️MLB: Pitcher Gerritt Cole led the Yankees to a 9–6 win over the Minnesota Twins last night amidst drama surrounding his of illegal performance-enhancing substances. Since the MLB announced that they would start cracking down on these substances, Cole's performance has struggled, so we're glad to see him earning a win.
Mets first baseman Pete Alonso with the MLB's decision, but clearly he's not having any issues hitting as he crushed (!!!) in the Mets 14–1 win over the Baltimore Orioles last night. Well played.