🏀

Who run the world?

February 27, 2020
NCAA Basketball: No. 3 Oregon Ducks superstar Sabrina Ionescu (pronounced YOH-NESS-COO) had a day for the ages on Monday: she started the day with a heartfelt speech at Kobe and Gianna Bryant's memorial in Los Angeles, before hopping on a plane to the Bay Area (while dealing with the flu, NBD) and making Division I basketball history (yet again).
Listen to this week's episode of our new podcast, The GIST of It, for more on how the undisputed queen of college basketball is blazing a brand new trail for sports, period.
WNBA: Speaking of basketball legends, WNBA superstar Sue Bird — one half of our fave sports power couple — re-signed with the Seattle Storm on Tuesday, meaning she'll return to the WNBA for a 19th season. The three-time WNBA champion holds the record for most WNBA games played, at 508, but missed last season after sustaining a knee injury in week one. Luckily for us, Bird rehabbed successfully and is ready to continue her legacy when the season starts in May.
Soccer: Last Thursday, the US women's national soccer team, led by Megan Rapinoe (the other half of our fave sports power couple), announced they are seeking $67 million in their continuing lawsuit against the US Soccer Federation (USSF) for gender discrimination. The team filed the lawsuit last year in response to unequal pay, practice facilities and team resources compared to the men's team.
The USSF is asking for the case to be dismissed based on their theory that the players on each team do vastly different jobs and compete differently, saying, "Men are bigger, stronger, faster." Excuse us while our eyes roll to the very back of our heads. The men have never won a FIFA World Cup, while the women have won four, so yeah, we guess winning is a vastly different job.
Tennis: One of the most divisive figures in tennis is retiring. Maria Sharapova, the Russian-born American player, announced her retirement yesterday at the age of 32. Sharapova began her professional career on her 14th birthday in 2001 and won 36 WTA titles, including a career Grand Slam (aka winning all four majors at least once).
Despite her amazing on-court accomplishments, she'll probably best be remembered for her 15-month suspension for using a banned substance and her bitter rivalry with legend Serena Williams. So long, Maria!
🏀

Get crazy, get wild

February 27, 2020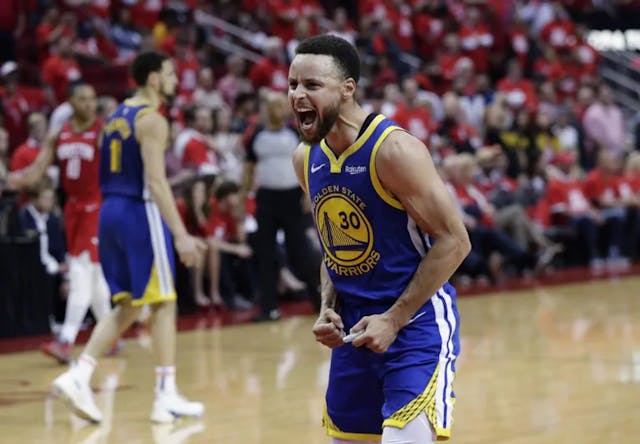 The GIST: With the All-Star Weekend behind us, we're officially in the back half of the NBA season — and to say things are really starting to heat up would be an understatement.
Like he never left: After months of rehabbing a broken left hand, Golden State Warriors star Steph Curry will return to the court on Sunday against the Washington Wizards, in his first game since October 30th. Without the popular #GirlDad or Klay Thompson (who tore his ACL in the 2019 NBA Finals), Golden State has claimed the status of worst team in the league, and Curry's return is desperately needed. And although it won't change the Warriors' postseason chances, he's a joy to watch and we're so happy to see him healthy.
Heir to the throne: The much-anticipated clash between former No. 1 overall draft picks LeBron James and 19-year-old rookie Zion Williamson lived up to all the hype and more on Tuesday. LeBron came out on fire and led the Los Angeles Lakers with a season-high 40 points on the way to a 118–109 win over the New Orleans Pelicans.
Meanwhile, Williamson bullied his way to his fifth-straight 25-point game, tied for the longest streak ever by a teenager, keeping him firmly in the Rookie of the Year race with fellow young phenom, Memphis Grizzlie Ja Morant. And it was all love between the two, with LeBron praising Zion, saying he's been "playing exceptional basketball."
Beasts in the East: We never know what to expect when the two best teams in the Eastern Conference, the Milwaukee Bucks (who somehow already secured a playoff spot) and Toronto Raptors, face off. But on Tuesday, Milwaukee put on a better show than Drake did courtside. They rallied from a 12-point deficit in the first half to beat Toronto 108–97, ending the red-hot Raptors' nine-game run at home and securing the Bucks' first win north of the border since losing in last season's Eastern finals. Sweet, sweet revenge.
🏀

Another one bites the dust

February 24, 2020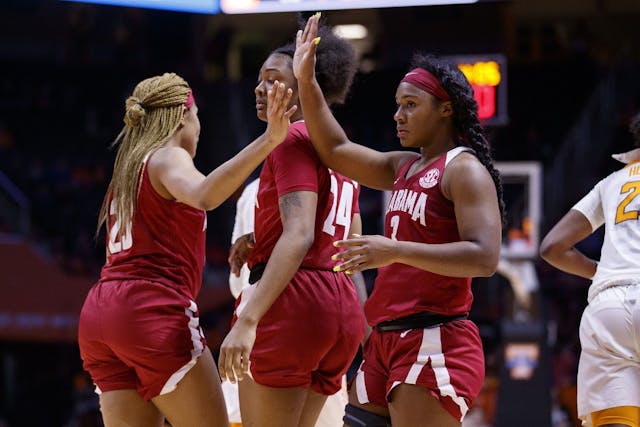 The GIST: Another week, another new top dog. This weekend's college basketball action more than lived up to the hype.
Women's basketball: As much as we were expecting some upsets this weekend, what we weren't expecting was for a chunk of the Top 25 to go down in one day — No. 8 UCLA, No. 9 Mississippi State, No. 11 Arizona, No. 12 DePaul, No. 17 Florida State, No. 21 Arizona State and No. 22 Arkansas all lost (!!!) to unranked teams on Sunday. Sheesh. With just two games remaining this season and rankings now up in the air, things are about to get interesting.
Meanwhile, No. 1 South Carolina kept their composure and locked up the SEC regular season championship with Sunday's 67–58 win over No. 14 Kentucky, which is v. important because March Madness rankings are based off of where teams finish in the regular season. Thatta way!
But wait, it gets better: No. 3 Oregon Ducks star Sabrina Ionescu has some famous new fans. Certified #GirlDad and Golden State Warrior Steph Curry took a page out of Kobe Bryant's book and brought his daughters to cheer on and support the Ducks phenom. Hopefully she picked up a tip or two, because we know the Currys will be watching when Oregon takes the court against No. 4 Stanford tonight at 9 p.m. ET, in one of the last showdowns of the regular season.
Men's basketball: The Baylor Bears' 23-game win streak and five-week run as the top-ranked team came to a close on Saturday, losing 64–61 to the No. 3 Kansas Jayhawks, making the Bears the seventh No. 1 seed to fall this season. Udoka Azubuike (pronounced AZ-UH-BOO-KEE) led the way for the Jayhawks, who are looking to return to the top spot just in time for March Madness.
But the shocking action didn't stop there: this season's last undefeated team, No. 4 San Diego State (SDSU) lost to unranked University of Nevada Las Vegas (UNLV), and No. 2 Gonzaga fell to No. 23 BYU on Saturday, so be on the lookout for some major ranking shake-ups this week.
🏈

Lawyer up

February 24, 2020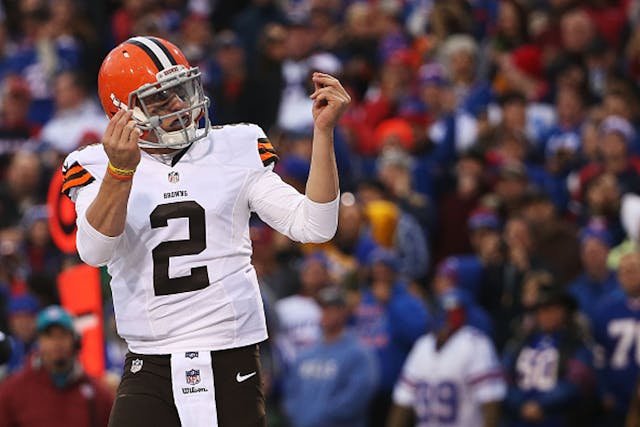 The GIST: While we still have about six months before the NFL regular season begins, off-field drama is heating up as the league and the players' union get ready to negotiate a new collective bargaining agreement (CBA).
What's a CBA?: The collective bargaining agreement is the legal contract between the NFL and the NFLPA (the players' association). The last agreement, signed in 2011, is set to expire at the end of the 2020 season, so the league and the union are currently working toward drafting a new CBA that would begin in 2021. The league began the process by laying out proposed terms.
And what is the NFL proposing?: A bit of give and take, it seems. The biggest change from the previous CBA is a 17-game schedule (right now, teams play 16 games over 17 weeks), as well as including one additional team from each conference in the postseason, a shorter preseason and larger team rosters...all of which would seemingly benefit the league and teams over the players.
In return, the league proposes to administer less marijuana drug tests, lessen disciplinary action for positive tests, enforce less padded practices and create a way for players to profit from the NFL's sports betting revenue.
Is this good or bad?: Depends on whose side you're on. The team owners have already voted to accept the proposed terms, but the players aren't happy with it. One of the main issues they have is with the proposed revenue share increase: the league is looking to boost the players' share from 48% to 48.5%, but the players want an even 50-50 split.
It's not uncommon for the owners and players to be at odds at this stage of negotiations, but if negotiations take too long or the league refuses to budge on certain terms, we could see a players' strike (aka not play) next season. No god, please no!
So what's next?: Apparently the NFLPA's executive committee is recommending that these proposed terms are not brought forward to the players (who will ultimately vote on the CBA). The committee and the NFLPA's board of player representatives (made up of 32 active NFL players) are set to meet tomorrow to discuss next steps, and we'll keep you updated on all the drama.
🏒

A little bit more

February 20, 2020
Hockey: We love International Women's Day. And this year, March 8th can't come soon enough. Why? Because for the first time ever, an NHL game will be broadcast and produced by an all-female crew, including Team USA speed-demon Kendall Coyne Schofield serving as the "Inside the Glass" announcer.
This is a huge step in the right direction, but there are still rumblings online that this is a PR stunt. Is it? Maybe. But will it encourage more permanent female producers and broadcasters? You bet your bottom dollar.
NCAAWBB: No. 2 Baylor's 77–62 victory over Texas Tech on Tuesday marked their 17th win in a row, but the victory helped head coach Kim Mulkey hit an even bigger milestone: Mulkey made Division I history by becoming the fastest coach, man or woman, to reach 600 wins! Mulkey has seven Big 12 Coach of the Year awards and has led Baylor to three national titles, 10 Big 12 titles and 19 March Madness tournaments over the past 20 seasons. What, like it's hard?
NCAA Softball: Amidst all the baseball drama, we were remiss to mention that the women's college softball St. Pete Clearwater Invitational 16-team tournament, which kicks off the season, ended on Sunday. To no one's surprise, the defending national champs, UCLA, knocked off three Top 25 teams to improve to 11-0 on the season. Now that's perfection! You can find the whole DI schedule here.
DAYTONA 500: Although NASCAR isn't always in our repertoire, the Daytona 500 is a BFD. And during the final lap of Monday's race (after it was delayed a day due to rain) top racer Ryan Newman was involved in a terrifying crash and admitted to hospital. Despite the horrible crash, Newman was released from the hospital after just two days (!!!) and was seen walking out with his two daughters. Wishing him a speedy recovery...but maybe less speed on the track for a little bit!