🏀

Trae Young Stands Out in NBA Conference Finals

June 24, 2021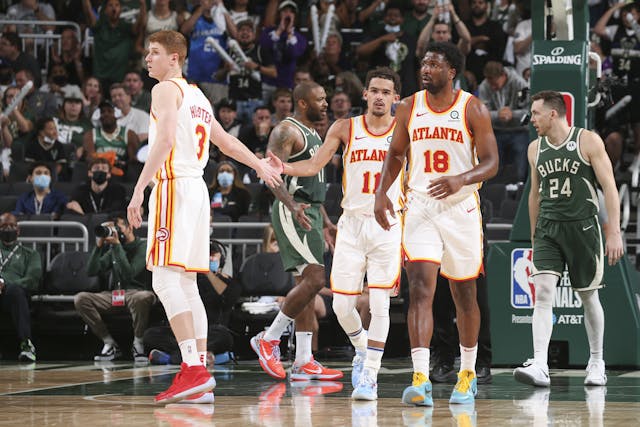 Source: ESPN Stats & Info/Twitter
Eastern Conference Finals: The Atlanta Hawks kicked off the series with a 116–113 win over the Milwaukee Bucks. Milwaukee's stifling defense on Atlanta's Trae Young should've been the main story of the game, but instead, the fourth-year point guard recorded his sixth 30-point road game of the playoffs, the most of any player in their first postseason.
Western Conference Finals: The Phoenix Suns are already up 2-0 on the LA Clippers thanks to a from Deandre Ayton in Tuesday's Game 2. Fun fact: thanks to an unusual number of fouls and reviews, the final 90 seconds of that game took an agonizing 33 minutes.
And things are only looking worse for the Clips: Chris Paul, who'd been out due to COVID-19 protocol, has been officially cleared to rejoin the Suns in Game 3 tonight at 9 p.m. The brooms are getting excited.
🏀
⚾
Los Angeles: Controversy Over WNBA MVP Absence from Team USA Roster
June 24, 2021
Source: Karl Mondon/Bay Area News Group
🏀Clippers: For the third time this postseason, the Clips fell behind 2-0 in a series. Ugh, déjà vu. Kawhi Leonard remains out for Game 3, so Paul George needs to lead the squad to a win tonight at 9 p.m. ET/6 p.m. PT. A word of advice? .
🏀Sparks: The Sparks surprisingly have no players on the U.S. Olympic roster. Nneka Ogwumike (pronounced oh-gwoo-MIH-kay) was to the 12-person team on Monday, making the almost-31-year-old the only former WNBA MVP to never make an Olympic squad.
Ogwumike has been out with a since June 1st, but was reportedly before the Olympics. In comparison, WNBA GOAT Diana Taurasi (!) is also injured but is going to the Games (her fifth). Hmm.
⚾️MLB: Two-way star Shohei Ohtani allowed only one run in six innings yesterday, but the was overturned and the Angels ultimately lost to the San Francisco Giants 9–3 in 13 innings. Sigh.
The Dodgers didn't fare any better and were swept by the San Diego Padres last night. Wa wa wa waaa.
🏀
⚾
Philadelphia: All Drama and No Wins for the Phillies
June 24, 2021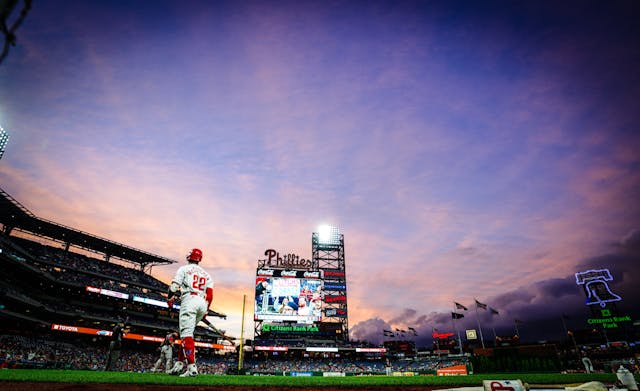 Source: Phillies/Twitter
🏀Sixers: If you're still grieving the Sixers' Game 7 loss, same. While pretty much everyone has on Ben Simmons' scoring struggles, there's also merit to the argument that head coach Doc Rivers failed to . But you didn't hear it from us.
⚾️Phillies: The Phillies blew a five-run lead in the fifth and a four-run lead in the sixth, only to rally all the way back...and blow their lead yet again in the ninth to lose to the Washington Nationals yesterday. A roller coaster. The highlight of the ride? Andrew McCutchen's making some MLB .
The Phils didn't bring home a win over the Nats on Tuesday either, but manager Joe Girardi brought the drama when he asked officials to for banned substances, after they already checked Scherzer twice earlier in the game.
Whether we fault a nervous manager or a bratty pitcher, it didn't help the Phils add another to the win column, and at three games below .500, that's all we care about.
🏒
⛳
⚽
Sports Quick Hits: June 24th, 2021
June 24, 2021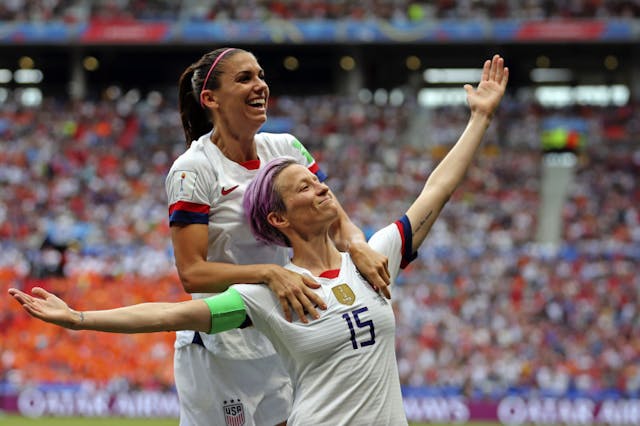 Source: Francisco Seco/AP
⚽️Soccer: While the around Team USA's basketball roster continue, the USWNT roster has been met with a little less controversy. Of course, captain Becky Sauerbrunn will lead the world's top-ranked team, alongside Megan Rapinoe, Alex Morgan, Rose Lavelle, Sam and Kristie Mewis and goalkeeper Alyssa Naeher.
Top stars left off the team include Jane Campbell, Catarina Macario and Lynn Williams, but they were included as alternates. The biggest shocker? Midge Purce was left off entirely. Um, what's up with that?
⛳️Golf: Another weekend, another major. This time, it's the Women's PGA Championship, the fourth of five LPGA majors. Reigning champ Sei Young Kim will be back in contention, alongside past winners Brooke Henderson (Canadian!) and Danielle Kang, and 2021 LPGA tour event winners Nelly and Jessica Korda, who are each looking for their first major. Follow along .
🏒Hockey: The highly anticipated Game 6 between the Montreal Canadiens and Vegas Golden Knights is set for tonight at 8 p.m. ET. The Canadiens lead the series 3-2 as they look to be the first Canadian team to reach the Stanley Cup Finals in a decade.
Meanwhile, the reigning champ Tampa Bay Lightning are prepping for tomorrow's Game 7 vs. the New York Islanders after the Isles won last night's Game 6 3–2 in overtime
🏀
🏆
🏅
Business Investments in Women's Sports and College Athletes
June 24, 2021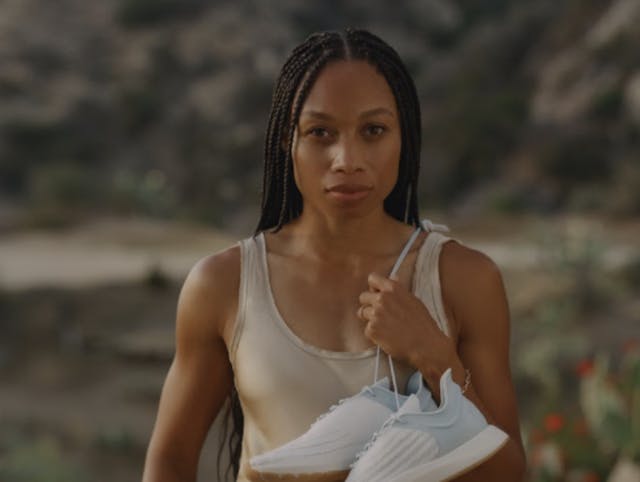 Source: The Saysh One
🎓College: Though our nation may be divided, it turns out we can all agree on something: the NCAA has it wrong. On Monday, the Supreme Court unanimously upheld a lower court's decision that by limiting education-related benefits for athletes. This means athletes can receive unlimited compensation, so long as it's tied to their education.
👟Allyson Felix: Fresh off qualifying for her fifth Olympics, Felix of her new shoe brand, yesterday. Felix was without a shoe sponsor after with Nike in 2019, so she decided to make her own. .
🏀Jordan Brand: Move over, The Last Dance. Michael Jordan made his greatest contribution yet when he announced the Jordan Brand's "" campaign, featuring 11 WNBA players.