🏒
⛳
⚽
Sports Quick Hits: June 24th, 2021
June 24, 2021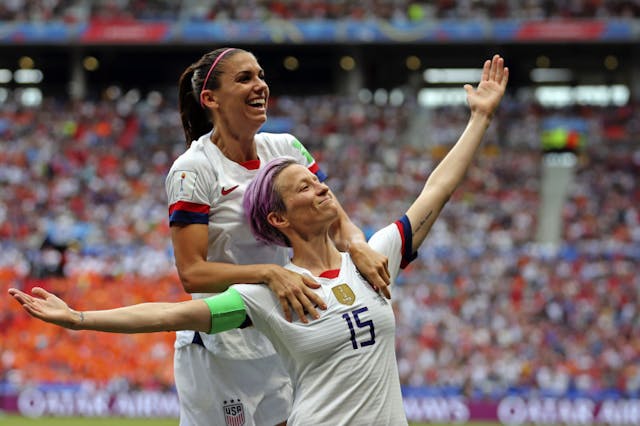 Source: Francisco Seco/AP
⚽️Soccer: While the around Team USA's basketball roster continue, the USWNT roster has been met with a little less controversy. Of course, captain Becky Sauerbrunn will lead the world's top-ranked team, alongside Megan Rapinoe, Alex Morgan, Rose Lavelle, Sam and Kristie Mewis and goalkeeper Alyssa Naeher.
Top stars left off the team include Jane Campbell, Catarina Macario and Lynn Williams, but they were included as alternates. The biggest shocker? Midge Purce was left off entirely. Um, what's up with that?
⛳️Golf: Another weekend, another major. This time, it's the Women's PGA Championship, the fourth of five LPGA majors. Reigning champ Sei Young Kim will be back in contention, alongside past winners Brooke Henderson (Canadian!) and Danielle Kang, and 2021 LPGA tour event winners Nelly and Jessica Korda, who are each looking for their first major. Follow along .
🏒Hockey: The highly anticipated Game 6 between the Montreal Canadiens and Vegas Golden Knights is set for tonight at 8 p.m. ET. The Canadiens lead the series 3-2 as they look to be the first Canadian team to reach the Stanley Cup Finals in a decade.
Meanwhile, the reigning champ Tampa Bay Lightning are prepping for tomorrow's Game 7 vs. the New York Islanders after the Isles won last night's Game 6 3–2 in overtime
🏀
🏆
🏅
Business Investments in Women's Sports and College Athletes
June 24, 2021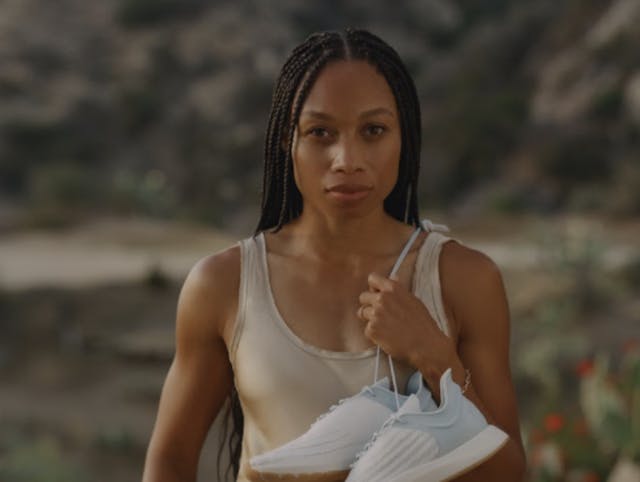 Source: The Saysh One
🎓College: Though our nation may be divided, it turns out we can all agree on something: the NCAA has it wrong. On Monday, the Supreme Court unanimously upheld a lower court's decision that by limiting education-related benefits for athletes. This means athletes can receive unlimited compensation, so long as it's tied to their education.
👟Allyson Felix: Fresh off qualifying for her fifth Olympics, Felix of her new shoe brand, yesterday. Felix was without a shoe sponsor after with Nike in 2019, so she decided to make her own. .
🏀Jordan Brand: Move over, The Last Dance. Michael Jordan made his greatest contribution yet when he announced the Jordan Brand's "" campaign, featuring 11 WNBA players.
⚾
🏀
Boston: Celtics Hire New Head Coach with NBA History
June 24, 2021
Source: Celtics Life/Twitter
🏀Celtics: The C's made the first offseason HC hiring, selecting Ime Udoka (pronounced ee-MAY you-DOH-ka) as the 18th head coach in Celtics history. Udoka played in the NBA for six years before joining the San Antonio Spurs as an assistant in 2012 (where he won an NBA title in 2014). More recently, he was an assistant with the Philadelphia 76ers and the Brooklyn Nets.
⚾️Red Sox: After with the MLB's new crackdown on foreign substances, Sox pitcher Garrett Richards gave up four in just over one inning pitched yesterday. Sure doesn't seem like a coincidence…
The Sox couldn't overcome Richards' dismal start, falling 8–2 to the Tampa Bay Rays. Boston will go for the series win tonight at 7:10 p.m. ET before hosting the Evil Empire NY Yankees for a three-game set beginning tomorrow.
🏀
⚾
🏒
⚽
New York City: Islanders Overtime Win Forces a Game 7
June 24, 2021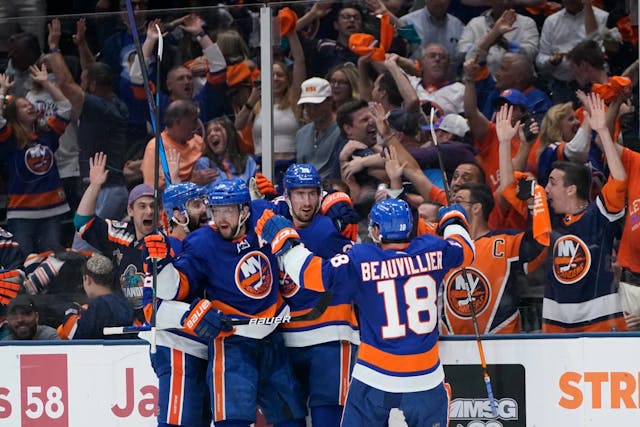 Source: Frank Franklin Ii/AP
🏒Islanders: Last night's Game 6 against the Lightning was intense, physical and nerve-wracking, especially since the Bolts had a 2–0 lead late in the second period. But once Jordan Eberle got us , things started rolling: Scott Mayfield scored the , and Anthony Beauvillier in overtime. Game 7, here we come.
🏀Liberty: Even though the Liberty lost to the Chicago Sky on Tuesday, the game saw Sabrina Ionescu return to the court after missing two games, Betnijah (buh-NAW-juh) Laney continue her dominance with a team-leading 18 points, and the All-Rookie Jazmine Jones follow with 11. We'll take it.
See if they can shift the momentum in the teams' rematch tonight at 7 p.m. ET. Lets go, Libs!
⚾️MLB: The Yanks beat the Kansas City Royals yesterday due to Luke Voit's game-winning double, and the Mets' win against the Atlanta Braves saw a strong major league debut by pitcher Tylor Megill. Love to see it.
⚽️Gotham FC: Two of our own, Carli Lloyld and goalkeeper Kailen Sheridan, are headed to the Olympics. Lloyd will make her , while Sheridan will for the first time after being selected as an alternate in 2016. Hard work .
🏀
⚾
⚽
Washington D.C.: Nationals Beat the Phillies in Drama Filled Series
June 24, 2021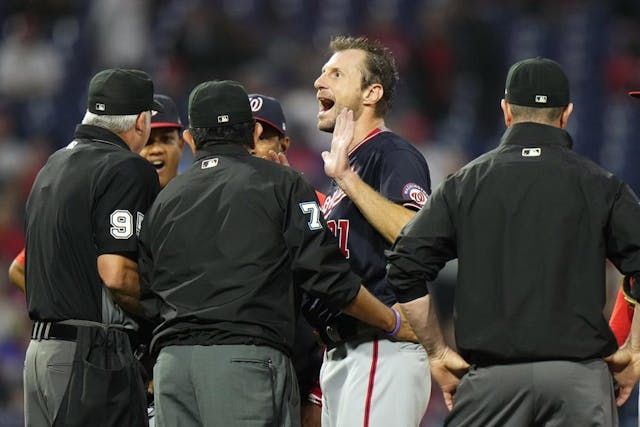 Source: Matt Slocum/AP Photo
⚾️Nationals: The Nats swept the Philadelphia Phillies in a series that wasn't short on drama. Due to MLB's to check for "foreign substances" on baseballs, pitcher Max Scherzer's hat, glove and belt were inspected three times (!!!) on Tuesday. By the third time, Scherzer was so irate he . He's not nicknamed "Mad Max" for nothing.
Yesterday's back-and-forth battle between the Nats and Phillies was also wild, including the Nats overcoming three deficits to win 13–12. It was also the where both teams hit a and a . Boom.
The Nats are now second in the National League (NL) East. Can you say glow up?
🏀Mystics: The Mystics upset the Seattle Storm 87–83 on Tuesday. Three Olympians — Tina Charles and Ariel Atkins, as well as Team Australia's Leilani Mitchell — led the way, combining for 12 three-pointers to take down the defending champs. Swish. Let's do it again tonight at 10:30 p.m. ET against the LA Sparks.
📺What to watch:
🎓⚾️UVA baseball must beat Texas at 7 p.m. ET tonight to keep stayin' alive in the College World Series. .