🏆
🏈
⚽
This is not a drill
November 16, 2020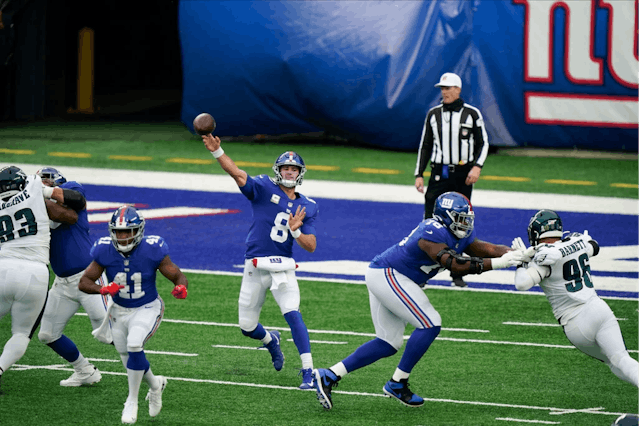 SOURCE: COREY SIPKIN/ASSOCIATED PRESS
The GIST: The Giants scored their second straight win yesterday, running right past the Philadelphia Eagles' sluggish defense.
🏈The G-men are back: We're over halfway through the season and QB Daniel Jones is finally settling in. He kicked off the game with a 34-yard TD run and completed 21 of 28 passes. Here we go, Danny!
Running back Wayne Gallman scored the two other TDs, which, along with kicker Graham Gano's two field goals, sealed the Eagles' fate with a 27–17 win.
We want it all: Given no teams in the NFC East have a winning record this season, this win bumped the Giants ahead of the Washington Football Team (who lost to the Detroit Lions yesterday) and placed them just behind the Eagles (they both have three wins, but the Eagles tied a game in Week 3). Although winning the division might take a miracle, it is 2020, and stranger things have happened.
⚽️On the pitch: Two Sky Blue FC players — midfielder Jennifer Cudjoe and defender Kaleigh Riehl — were drafted by Racing Louisville FC on Thursday in the NWSL expansion draft. Cudjoe had seven starts in 2020, while Riehl has only appeared in one match since being drafted out of college earlier this year.
While losing these two young contributors is not ideal for Sky Blue, Carli Lloyd is still on the squad, and there's plenty of time to add on fresh talent before NWSL rosters have to be set next spring.
🥊One last thing: We've partnered with our friends at BoxUnion to bring our regional GISTers a complimentary LIVE fitness class on Saturday, November 21st at 11 a.m. ET. Register here for the class, plus the chance to win a three-month subscription to BoxUnion Digital and exclusive GIST swag.
🏈
🏆
Let the rain fall down
November 16, 2020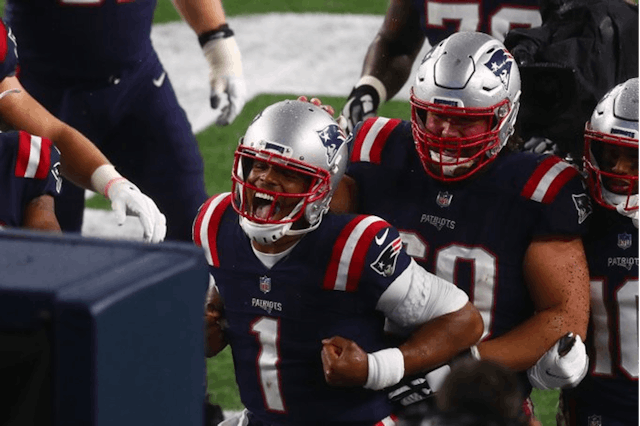 SOURCE: BLEACHER REPORT/TWITTER
The GIST: The Patriots are back, baby, upsetting the Baltimore Ravens with a huge 23–17 win last night. Expect the unexpected!
Leaping for joy: The Pats surprised us in the best way during last night's wet and wild win over the Ravens. Wide receiver Jakobi Meyers had the highlight of the night, executing a trick play TD (throwback to his QB days) with a deep throw to running back (RB) Rex Burkhead. Fellow RB Damien Harris led the Pats' ground game, rushing for 121 yards. And QB Cam Newton followed up last week's solid performance with another efficient one, including a galloping TD. Don't count out the Pats just yet.
The defense wasn't too shabby either. Cornerback J.C. Jackson grabbed an interception for the fifth-straight game, setting a franchise record. What a night.
🥊One last thing: We've partnered with our friends at BoxUnion to bring our regional GISTers a complimentary LIVE fitness class on Saturday, November 21st at 11 a.m. ET. Register here for the class, plus a chance to win a three-month subscription to BoxUnion Digital and exclusive GIST swag.
🏒

#EqualSweat

November 13, 2020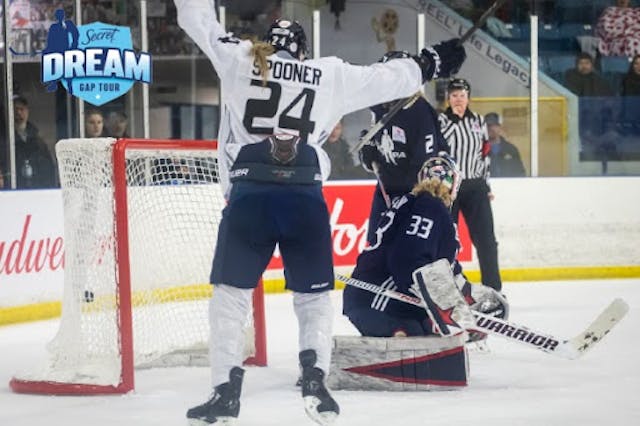 Source: PHWPA x Secret
Presented with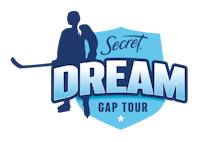 We're all about supporting and amplifying women's sports. That's why we couldn't be more excited to celebrate 's $1 million (!!!) commitment to the Professional Women's Hockey Players Association () to help advocate for a new equitable professional women's hockey league.
We had a chance to chat with Team Canada forward about Secret's game-changing investment and what it means for the sport. Spoiler alert: the future's looking real bright.
Just like us, Spooner's initial reaction to the news of Secret's commitment was pure excitement.
"The most amazing feeling was to know that they believed in our sport and all the work that we've been doing and trying to push for," she said. "People are now realizing that women's hockey is worth investing in and that people want to watch it." If you air it, they will come.
Secret's investment also signals a potential ground-breaking moment for the game. These women have already been fighting a hard-fought equal pay battle, and this incredible commitment could spark a culminating moment of change.
"This past year, we've made a lot of momentum with our and now that Secret is on board, I think we're just going to be able to keep up that momentum," Spooner said.
"Hopefully this is showing other sponsors that wow, they're getting a lot of returns from their investment...and supporting so many amazing players and people that hopefully we can get some more on board...and keep fighting to eventually get a sustainable women's league." Yes, please!
While a handful of early sponsors helped the PWHPA past, Secret's massive commitment will set the tone for even more sponsors to step up to the plate ice.
"Last year we had some pretty amazing sponsors," Spooner noted. "And now with Secret really stepping up big, I think it does kind of set that precedent."
At the heart of Secret's funding commitment is a 2021 Dream Gap Tour that will feature your favourite stars competing in six showcase events across North America with cash prizes and the coveted Secret Cup up for grabs.
Unsurprisingly, Spooner is just as pumped about the tour as we are. "We're going on this amazing tour where we're going to be able to hit some amazing places and inspire lots of young girls," she said. We're so ready.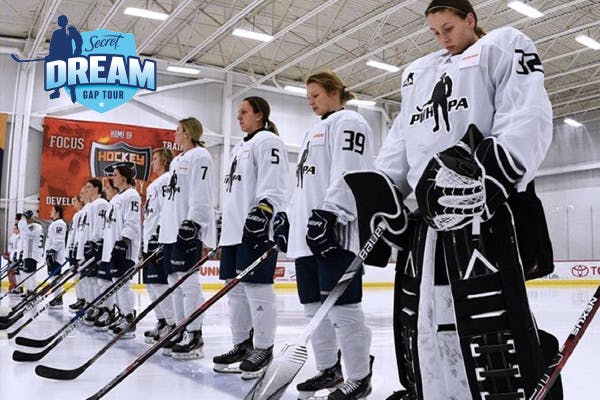 Source: PWHPA x Secret
Spooner also discussed how Secret's investment could help to alleviate the complicated dynamics between the PWHPA, NHL, Hockey Canada and USA Hockey.
"The ultimate goal for me would be for them all to be on board and we would have kind of that WNBA model," she said. "I think the fact that we're able to get a million dollar sponsorship from Secret is going to make them open their eyes a little bit wider and say 'Wow, it's happening now and people are interested."
The Secret Dream Gap tour will also satisfy our hockey cravings as we wait for the 2022 Beijing Winter Olympics and inspire a new crop of fans heading into the games.
"It's not that people are just going to be watching us every four years at the Olympics," Spooner said of how Secret's investment will change the game. "They're going to be able to watch us the other three years that are in between. And with the marketing and getting us out there, hopefully people become fans before the Olympics."
And on the topic of attracting more fans, we also asked Spooner about the recent increases in viewership for women's sports and how that will translate to increased broadcasts of women's ice hockey.
"You can't deny those numbers," Spooner said of the increased viewership for the WNBA and NWSL. "I think if we can get our games on TV, more people are going to become fans and realize how good the game has gotten and how fast and how skilled the players are." We've said it before and we'll say it again: .
Thanks to the years of hard work by these women and 's game-changing $1 million investment, we know there's nothing but great things in store for the future of women's ice hockey.
"We've just come so far," Spooner said. "I know from here it's only going to go up."
⛳

Just an old sweet song

November 13, 2020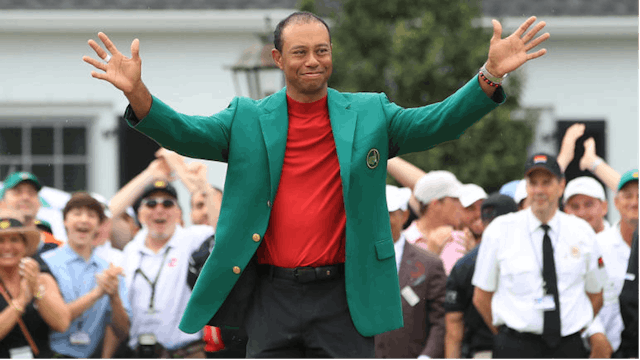 SOURCE: GETTY IMAGES
The GIST: First we watched Georgia count election ballots for 96 straight hours, and now we get to watch them host the Masters for 96 hours. Anyone up for a Real Housewives of Atlanta marathon next?
Tell me about the Masters!: This tournament is one of the world's most prestigious sporting events. Usually held in April at the legendary Augusta National Golf Club in Georgia, the major that usually kicks off the men's professional golf season was pushed back to November to close out the shortened season.
Becoming a Masters champion is men's golf's greatest achievement. Not only does the champ take home a trophy and a sweet $2.07 million paycheck, but they also earn a green jacket, a lifetime invitation to the tournament, and honorary membership at the ultra-exclusive golf course.
It's not all sunshine and roses azaleas though. The history of the Masters is steeped in racism and sexism. For more on Augusta National's dark past (and TBH, present) listen to this week's episode of our podcast The GIST of It.
Who's going to win?: The Masters can be pretty predictable, except for when they're not. Tiger Woods won his fifth green jacket last year, and past champions include top golfers like Phil Mickelson, Jordan Speith and Sergio Garcia (who won't be playing this year after his COVID-19 diagnosis on Monday).
But sometimes, it just takes one good weekend of golf for a dark horse to emerge. In 2016, Theon Greyjoy look-alike Danny Willett came out of nowhere to win in only his second Masters appearance. And in 2008, Trevor Immelman became the Masters' biggest underdog champion when he landed his first major victory just four months after having a benign tumor removed from his stomach.
All that to say, stay on your toes! While we could see Tiger or Phil repeat or top players like Rory McIlroy, Dustin Johnson or Bryson DeChambeau win their first, it's just as possible this year's winner will be an unknown.
🏈
🏀
Shaken, not stirred
November 13, 2020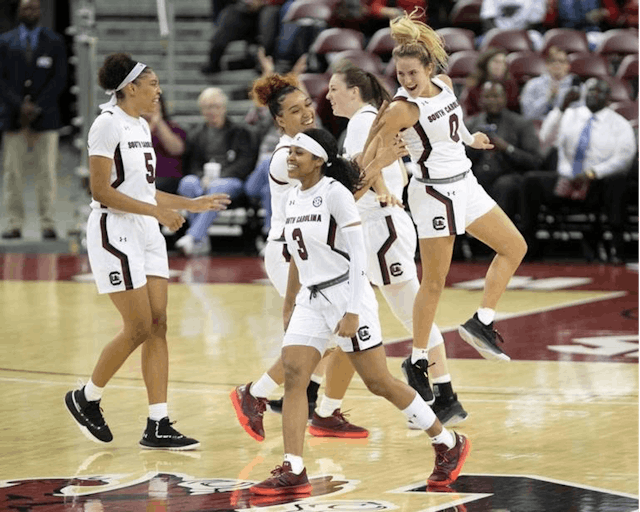 SOURCE: TRACY GLANTZ/THE STATE
The GIST: It's Week 11 of the college football season, and games are still being postponed left, right and center. That's not deterring women's basketball, though, with the release of the preseason top 25 rankings. Hoops season, we've been waiting for you.
Can't wait! But first, tell me more about the football postponements: Due to positive COVID-19 cases and contact tracing protocols calling for players to self-isolate, four SEC games originally scheduled for Saturday have been postponed, including No. 1 Alabama vs. defending national champion LSU. Sheesh.
Despite having four of their six scheduled games postponed, SEC commissioner Greg Sankey says he's "shaken, but not deterred" by the news...Greg might need a martini after dealing with the potential scheduling changes, though.
Teams not competing in the December 19th SEC championship could make up these postponed games on that date. Meanwhile, the COVID-19 impacted Big Ten game — No. 3 Ohio State vs. Maryland — was outright canceled and won't be made up.
Does this impact the playoffs?: Aside from causing more headaches for the selection committee, these scheduling adjustments won't disrupt playoff timing. All playoff decisions will still be made on December 20th, based on an uneven number of games played. Wild, but that's 2020 for you.
And what's happening in women's basketball?: With tip-off less than two weeks away, the highly anticipated preseason top 25 rankings were finally released on Tuesday. South Carolina, led by Hall of Famer coach Dawn Staley, sits at the top, followed by Stanford and UConn.
But here's the thing: UConn might be ranked No. 3 in the preseason poll, but yesterday they signed the No. 1 prospect, Azzi Fudd, who has already received high praise from NBA star Steph Curry. Looks like UConn head coach Geno Auriemma might see another spike in his followers!