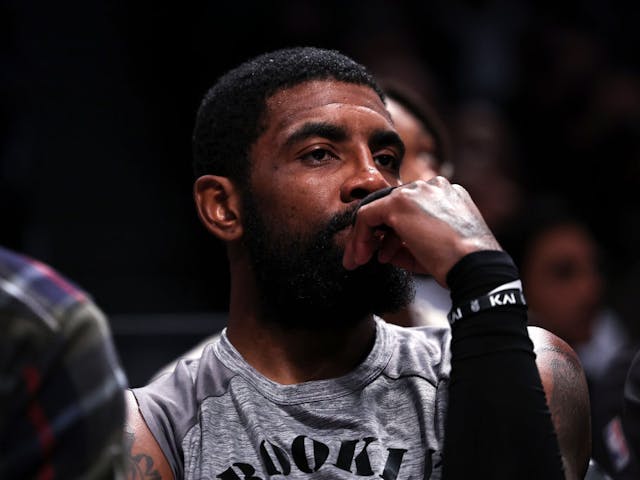 Ep #220: House of horrors: Another WTF roundup
November 01, 2022
Co-host Steph Rotz and guest host Lauren Tuiskula are kicking off the new month with yet another WTF–filled episode of The GIST of It.
They'll start in the NBA, where Brooklyn Nets star Kyrie Irving is making all the wrong headlines after doubling down on his promotion of an antisemitic film and book to his massive social media following last week.
Then, it's time for another NBA WTF, this one centered around 2021 No. 12 draft pick Joshua Primo, who allegedly exposed himself to multiple women, including a former Spurs female employee. Just awful.
And to close things out, the gals will provide an update to the demise of NFL legend Brett Favre, with new reporting revealing even more damning details in his ongoing welfare scandal.
Continue Listening