🏀
⚾
⚽
🥎
🏆
Chicago: White Sox lose series to Yankees
May 25, 2021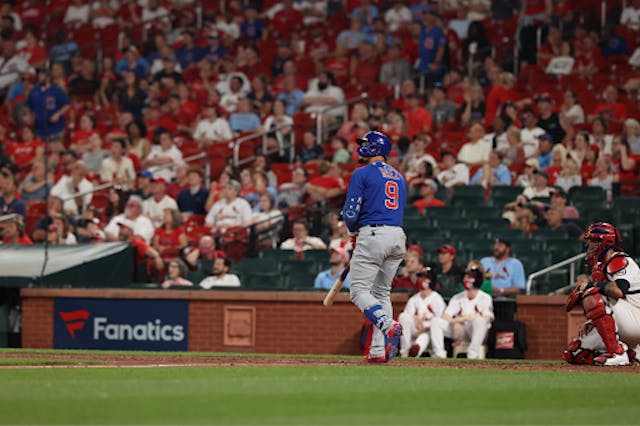 Source: Cubs/Twitter
⚾️White Sox: The White Sox were swept by the Yankees in their weekend series, concluding with yesterday's loss. After starting out with a three-run deficit, the White Sox fought back with home runs by , and rookie .
⚾️Cubs: In the tenth inning, our bae...erm, Báez (Javier, that is), crushed a to finally put the Cubbies on the board after nine scoreless innings against the St. Louis Cardinals. The North Siders won the game (and the series) 2–1.
🏀Sky: With an ankle sprain keeping star Candace Parker out of the lineup, the Sky lost to the NY Liberty in their home opener yesterday. The highlights? Diamond DeShields' team-leading 22 points and Courtney Vandersloot's 16 assists. We'll get 'em next time.
⚽️Red Stars: The Red Stars played their first game at home since before the pandemic on Saturday. But despite the energy from the crowd, the game turned out to be a snoozer, ending in a against Gotham FC. Sigh.
🎓🥎🥍College: Both the Northwestern and Notre Dame softball teams' seasons were ended by the bats of the Kentucky Wildcats in the NCAA tournament this weekend. The purple and white were , while the Irish in the regional final yesterday. Womp.
On the field, the Irish men's lacrosse team lost to the Maryland Terrapins in the quarterfinals yesterday. At least we still have the to root for in their tournament's semifinals. Go for that gold.
🏀
⚾
⚽
🥎
Seattle: UW Softball advance to next round
May 25, 2021
Source: Washington Softball/Twitter
🎓🥎UW: After losing to Michigan on Saturday, No. 16 UW rallied to beat the Wolverines twice yesterday in the to move on to Super Regionals. Pitcher Gabbie Plain threw 97 pitches in the 2–0 shutout before coming back 40 minutes later to toss 112 more pitches in seven innings in the winner-takes-all game. Superstar.
⚽️OL Reign: OL Reign won an intense Cascadia clash yesterday, defeating the Portland Thorns 2–1. Forward Megan Rapinoe in almost three years and midfielder Shirley Cruz in the 15th minute. , Megan.
🏀Storm: The Storm beat the Dallas Wings in an 100–97 overtime (OT) thriller on Saturday. Breanna Stewart dominated with 36 points, 11 rebounds and five blocks en route to a new milestone (more on that below), but it was Jordin Canada who came up clutch.
⚾️Mariners: The Mariners were swept by the San Diego Padres yesterday, but the M's has us a little more worried than their offensive woes. Eek.
🏎
⛳
🎾
Sports Quick Hits: Monday May 24th, 2021
May 25, 2021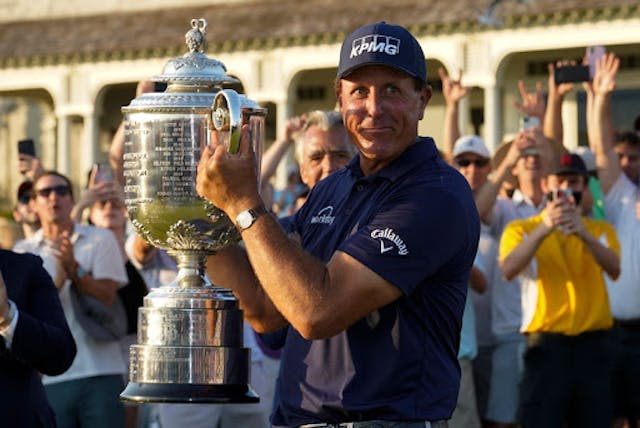 Source: Matt York/Associated Press
⛳️Golf: As we mentioned at the top, Phil Mickelson proved age is just a number yesterday with his second-career PGA Championship win. Not only is he the oldest player to win a major, he's just the fourth to win one in four separate decades. Congrats, Lefty! Now let's get you some .
🏎️F1: Red Bull's Max Verstappen won yesterday's Monaco Grand Prix to take his first-ever lead in the . Meanwhile, seven-time world champ Mercedes' Lewis Hamilton wasn't feeling it in Monaco, finishing in a disappointing seventh as he and Verstappen continue their for the title.
🎾Tennis: wasn't the only one showing out for Gen Z this weekend. On Saturday, 17-year-old Coco Gauff notched her first career singles title on clay while . Perfect timing before next week's French Open. Très bien.
What's not très bien? Fellow Gen Z Denis Shapovalov dropping out of Roland Garros (aka the French Open) with a . C'est dommage.
🏀
⚾
🥎
Los Angeles: Lakers look to bounce back during Game 2
May 25, 2021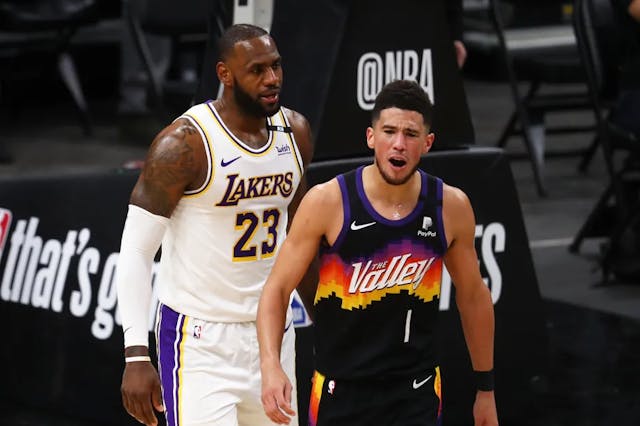 Source: Mark J. Rebilas/USA TODAY Sports
🏀Lakers: Deep breaths, it's just Game 1. The Lakers definitely didn't look like the favorites in yesterday's 99–90 loss to a and the Phoenix Suns. And even though things became in the fourth quarter, it wasn't enough to fire up the Lake Show. A little urgency, please.
The Lakers — especially Anthony Davis, who shot just 5-of-16 from the field — will look to turn things around in front of a raucous crowd tomorrow at 10 p.m. ET/7 p.m. PT.
🏀Clippers: The Clippers also dropped Game 1, falling 113–103 to the Dallas Mavericks at home on Saturday. showed up, but the rest of the Clips — the league's in the regular season — shot just 8-of-36 from the 3-point line. They'll need to find their magic touch tomorrow at 10:30 p.m. ET/7:30 p.m. PT.
🏃🏻‍♂️Rapid recaps:
🎓🥎No. 2 UCLA softball beat Minnesota 2–1 in yesterday's Regional final to move on to Super Regionals and keep their alive.
🏀The Sparks were on the wrong end of a to the Las Vegas Aces on Friday. The next challenge ahead? Former Spark Candace Parker and the Chicago Sky. Gulp.
🎾
🥎
🏆
NCAA Tournament action in softball, lacrosse, and tennis
May 25, 2021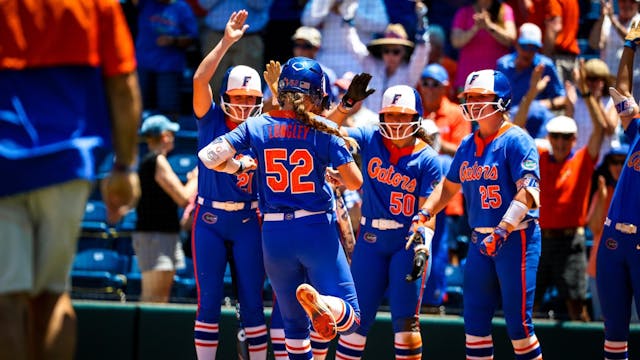 Source: Gators Softball/Twitter
🥎Softball: Two no-hitters, and many, many home runs later, we're already down to the My Super Sweet 16. After a wild weekend of regional play, 16 of 64 teams will head to this weekend's best-of-three Super Regionals with a trip to the College World Series on the line. Follow the full schedule and get your ready.
🥍Lacrosse: There were a handful of high-scoring games during Saturday's quarterfinals, but it'll be an all-top-seed affair at Friday's women's lacrosse semifinals. Undefeated No. 1 North Carolina will face No. 4 Boston College while another unbeaten squad — No. 2 Northwestern — and No. 3 Syracuse will battle for a spot in Sunday's finals. Check out the full bracket .
🎾Tennis: Thanks to Lulu Sun's victory, No. 2 Texas notched their third women's tennis team title in program history with a dramatic 4–3 win over No. 5 Pepperdine. Their prize? More tennis! Singles and doubles action continues throughout the week ahead of Friday's championships. We love to see it.