⚽

WTF Moment: Heiko Vogel

March 18, 2021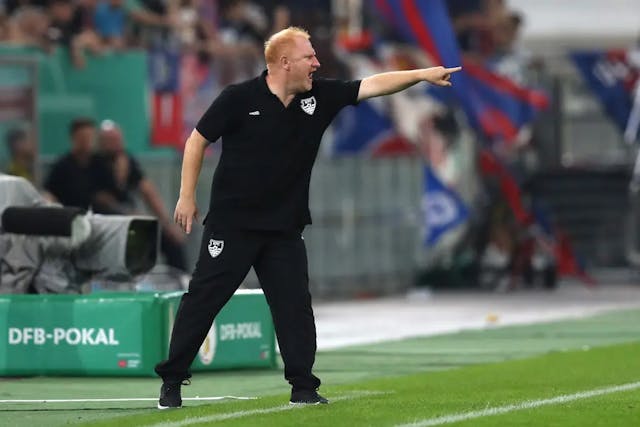 Source: Getty Images
The crime: During a recent match, Heiko Vogel, the head coach of under-23 team, got into a verbal altercation with a referee. Based on the severity of the incident, the Western German Football Association (WDFV) decided Vogel needed to be reprimanded for his unsportsmanlike conduct.
The punishment: Vogel was ordered to pay a fine, banned from a couple of matches, and — here's the 'pièce de résistance' — forced for six sessions. As punishment. We can't even.
This incomprehensible decision by the league was addressed by Nicole Selmer of Frauen im Fussball (Women in Football), who said, "It shows that at whatever level women and girls play football, they are not taken as serious as men and boys." F*** that.
The cinema: And we can't help but be reminded of how life imitates art. Next month, Disney+ is releasing Big Shots, a series that stars Uncle Jesse, er, John Stamos as a temperamental men's college basketball coach who gets fired and is forced to coach a high school girls' team. Can we not?
🏀
🏈
🏒
D.C.: Out with the old, in with the older
March 18, 2021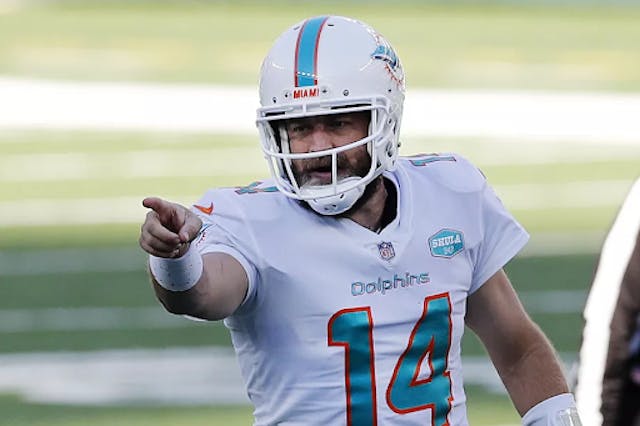 Source: Jim McIsaac/Getty Images
🏈WFT: It wasn't the most exciting of moves, but the WFT's starting QB looks set: 38-year-old Ryan Fitzpatrick, last with the Miami Dolphins, is replacing 36-year-old Alex Smith. Not the long-term solution we were looking for, but hopefully he provides stability after last season's QB merry-go-round. , welcome to the District.
🏒Capitals: The Caps beat the NY Islanders in Tuesday's highly anticipated showdown, taking over the East Division lead with a 19-6-4 record (wins, losses, overtime losses). Back on top, baby!
But the best part was captain Alex Ovechkin netting a classic Ovi for his 718th career goal, moving into sixth in all-time scoring. The Great 8 strikes again.
The Caps face lowly opposition for their next six games...so circle your calendar for that April Fools' Day rematch against the Islanders. Joke's on them.
🏀Basketball: The Wizards continued their downward spiral yesterday, posting their fifth-straight loss. Oof. If you're hoping to see some winning basketball, may we suggest checking out our guide on the representing the DMV in March Madness instead?
🏀
🏒
New York: When you're up, you're up, and when you're down, you're down
March 18, 2021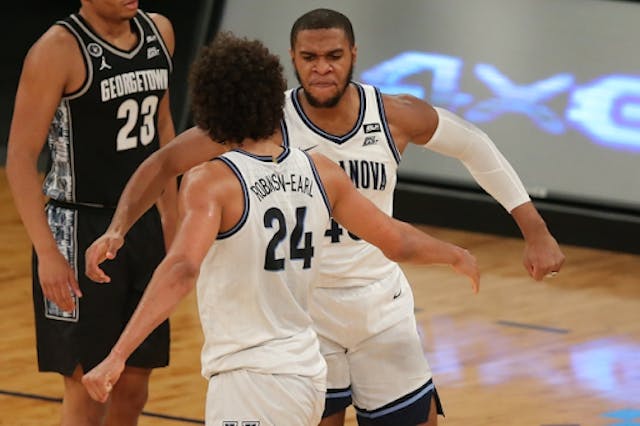 Source: AP Photo
Islanders: Isles captain and star left winger Anders Lee is out for the season after last week. Our hearts break for Lee, but thankfully his doctors expect a full recovery and have already scheduled surgery for later this week.
But where does that leave the team? Well, in their third game without Lee, the Isles' nine-game winning streak came to end. They lost to the Washington Capitals, who then overtook the Isles for the top spot in the East Division.
Rangers: The Rangers' star left winger, Artemi Panarin (AR-TEE-MEE PAN-UH-RIN), returned to the ice on Saturday after taking a nine-game leave of absence in response to him by his former Russian Kontinental Hockey League coach last month.
On Monday, he made his first public statement about , saying that while he has nothing to hide, he is waiting to further address "everything" until after the season.
🏀

Philadelphia: Start the fire, make the pizza

March 18, 2021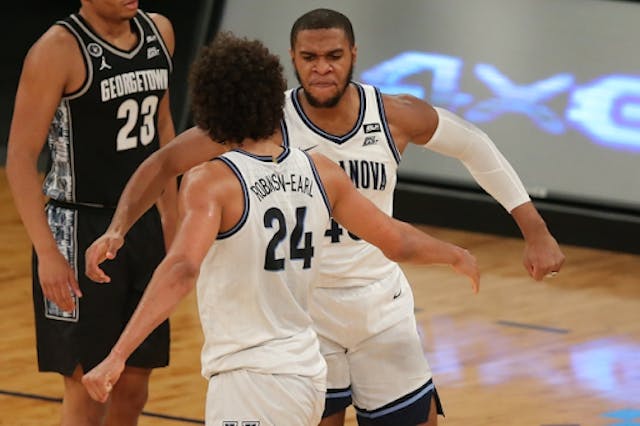 Source: Brad Penner/USA TODAY Sports
'Nova Nation: The 5-seed Wildcats have a storied March Madness history with three National Championships, including their as a No. 8 seed. This Cinderella story still holds the record for lowest seed to ever win the title. Never count out the 'Cats.
The team needs some of that '85 magic this year as they enter the tournament without co-Big East Player of the Year Collin Gillespie. His season earlier this month. Tragic.
Thankfully, guard Justin Moore is back after suffering a severe ankle sprain and is ready to help high-scoring forward Jeremiah Robinson-Earl show the NCAA what they've got.
The Wildcats open the tournament against the Big South Conference champion and No. 12 seed Winthrop Eagles in the first round on Friday. The Eagles have lost only one game this season, but the 'Cats are ready to make it two.
Do it like Drexel: This is Drexel's fifth-ever March Madness appearance and their . The No. 16 seed Dragons have a first-round face-off against the No. 1 seed U of I Illini, whom many bracketeers consider a strong contender for the title. Sounds like a job for a fairy godmother.
Drexel guard Camren Wynter leads the team in average points per game, but sophomore forward Mate Okros has gotten hot lately, leading the team with 14 points in their conference championship win. Catch them at tip off on Friday at 1:15 p.m. ET.
🏀
🏈
Chicago: Thank you, next
March 18, 2021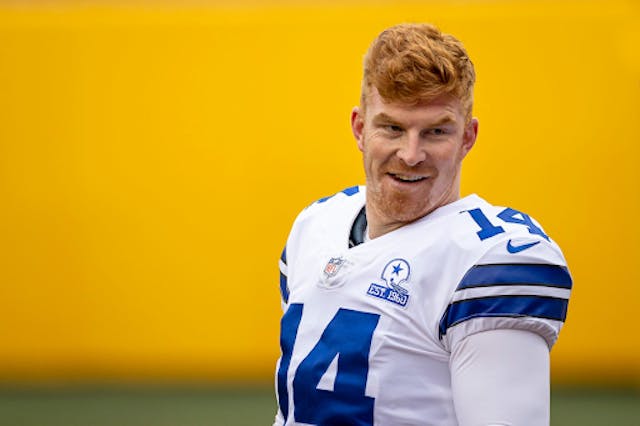 Source: Scott Taetsch/Getty Images
🏈Bears: As soon as free agency hit, the Bears went after a new QB. Their first choice? Seattle Seahawk Russel Wilson. But , da Bears came up empty. Next on the shortlist? Dallas Cowboy Andy Dalton, who agreed to a with the Monsters of the Midway on Tuesday.
After nine years as the Cincinnati Bengals' starting QB, Dalton went 4-5 last season as the Cowboys' starter after Dak Prescott suffered a serious injury. Hello darkness, my old friend...
🏀MBB: The Loyola Ramblers are making their first NCAA Tournament appearance since 2018, which was the year they, along with Sister Jean, were America's (besides the ).
Sister Jean, who is now 101 years old, is back, vaccinated and ready to the No. 8 seed Ramblers' first-round game vs. the No. 9 seed Georgia Tech Yellow Jackets tomorrow at 4 p.m. ET / 3 p.m. CT.