🏆

A celebration to last throughout the years

May 18, 2020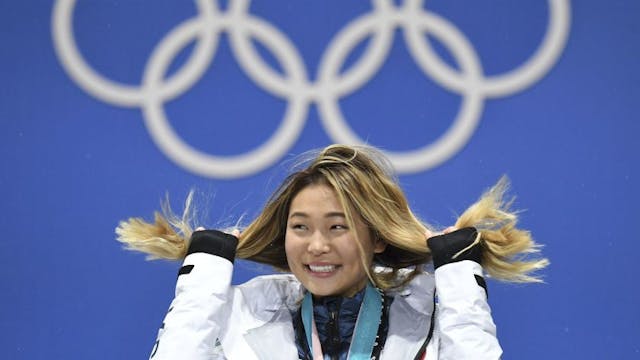 SEAN M. HAFFEY/GETTY IMAGES
The GIST: It's mid-May, which means we're smack-dab in the middle of Asian and Pacific Islander American Heritage Month in the US and Asian Heritage Month in Canada. So today we're celebrating the successes of five North American female athletes of Asian descent who've proven their power on a global scale.
Michelle Kwan: This beloved retired American figure skater is hands down one of the greatest figure skaters of all time. Known for her consistency and creative expression (including her beautiful spiral), Kwan is the most decorated figure skater in US history, with nine US championships, five World championships and two Olympic medals under her belt, er, dress.
Julie Chu: Sticking with the ice theme, retired hockey player Julie Chu became the first Asian American to play for the US Olympic hockey team, in 2002. The former captain is a four-time Olympic medalist, five-time World champion and Harvard graduate. What, like it's hard?
Chu and her wife, former Canadian hockey captain Caroline Ouellette (talk about keeping your enemy close…), now coach university hockey together and just welcomed baby number two to the family. S'cute!
Carol Huynh: You don't want to mess with Carol Huynh. The now retired wrestler is a two-time Olympic medalist (winning gold in Beijing in 2008 before earning a bronze in London four years later) and 11-time national champion. Huynh was her family's first Canadian-born child after they immigrated as refugees from Vietnam.
Mohini Bhardwaj: Who doesn't love a comeback kid? Born in Philadelphia to an Indian father and Russian mother, Mohini Bhardwaj was an All-American gymnast at UCLA and a star on the national team before an injury forced her to retire in 2002.
Eager to get back competing but low on funds, Bhardwaj found unlikely financial support from actress Pamela Anderson and was able to return to glory and become the first Indian-American gymnast to medal at the Olympics, winning a silver in Athens in 2004. Amazing.
Chloe Kim: At the ripe age of 17, American Chloe Kim became the youngest woman to win an Olympic snowboarding medal when she won gold in the women's snowboard halfpipe in 2018, taking both the snowboarding world and Twitter world by storm (thanks to her relatable AF tweets).
According to her, she is, "so proud to get to represent the Asian American community every time I go out and compete. We're badass, and I hope that the world sees that. It's an honor I wear proudly."
🏆

Let's get it started

May 14, 2020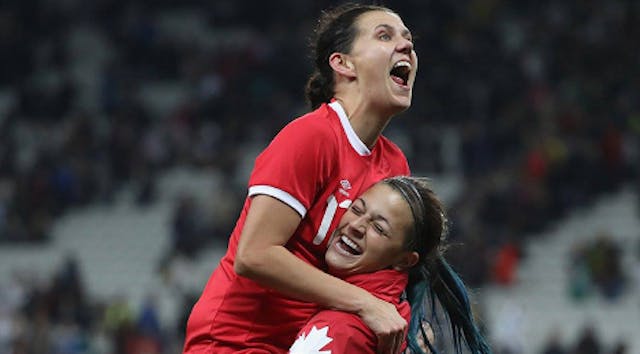 ROBERT CIANFLONE/FIFA
The GIST: Okay, don't look now, but we're pretty sure we see live sports on the horizon. Like, real, professional, honest-to-goodness sports.
Sports? Here? Now?!: Yes! Let's start with soccer. Germany's Bundesliga starts on Saturday, and even if you don't sprechen Deutsch, you can still be super pumped. Meanwhile, England's Premier League is looking at a June 1st return, while Italy's Serie A has a start date set for June 13th.
Here in North America, the MLS is looking at running a tournament in Florida, while the NWSL is ramping up to next month's season start date (knock on wood), allowing individual, on-field practice for players (in states that have relaxed lockdowns, of course). There are still a ton of safeguards in place to ensure safety though, including wearing face masks everywhere but on the field, temperature checks and goal post sanitization.
Cool! Any other sports?: Golf is back too. And it's a pretty safe sport to play right now considering it's played outdoors, has individualized gameplay and most players wear gloves anyway. The South Korean women's golf tour starts today (!!!) with the KLPGA Championship in Seoul. Although no North Americans are playing, three of the top 10 women's players in the world are, so we're v. much here for it.
The PGA has had a June 11th start date set for a while, and now they have a pretty comprehensive safety plan to ensure everything goes well. They've chartered planes for all players, caddies and tour officials to travel to the first four tournaments and will house everyone in a "bubble" environment with regular health checks and testing.
Well, that's exciting: Tell us about it! The MLB has a tenative plan to return, too. The proposal, which has the 2020 season starting during the Fourth of July long weekend (fun, right?), was approved by team owners on Monday, and now they just need the players' union to agree (which might not be so easy).
The NHL still hasn't made any decisions, but league commissioner Gary Bettman has high hopes the season will be salvaged. And this week, NBA commissioner Adam Silver announced that he'll make a decision on the season in the next two to four weeks. So, an announcement announcing another announcement. Cool.
Weird. But you're telling me I get to watch sports this weekend, right?: We sure are. In addition to soccer and KLPGA, four of the best male golfers in the world are facing off in a charity skins match called TaylorMade Driving Relief. Rory McIlroy and Dustin Johnson will play against Rickie Fowler and Matthew Wolff for $3 million (all of which will go to charity). Practice your golf claps tonight.
🏀

And that's the tea

May 14, 2020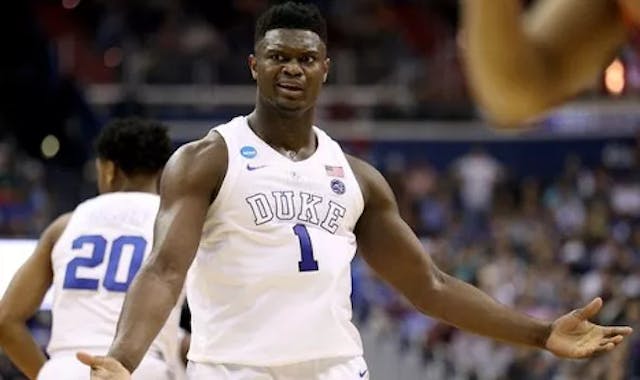 PATRICK SMITH/GETTY IMAGES
The GIST: New Orleans Pelicans star rookie Zion Williamson is in some hot water. And he's taking the NCAA down with him.
Sounds drama. What happened?: Last April, first-overall NBA draft pick Zion signed a five-year contract with sports marketing agent Gina Ford of Prime Sports Marketing. A month later, he was allegedly poached by rival agency CAA (aka the biggest talent agency in the world), and in an effort to void his Prime contract, he sued them.
Ford didn't want anything to do with it, so she countersued Williamson and CAA for $100 million, citing breach of contract, among other things. Ford's team knew they lost a golden goose in Zion, so they planned to do whatever they could to make that money back.
So how is the NCAA involved?: Well, Ford and Prime Sports just submitted a new filing in the lawsuit, and they want all the tea spilled. They're asking Williamson to admit that his parents accepted money and benefits from Duke University (where he played for one year before being drafted), Nike and Adidas. All of which was, at the time, very illegal.
To make matters worse, Ford's legal team is now looking to depose legendary Duke head coach Mike Krzyzewski (the winningest coach in men's NCAA Division I basketball history). With Coach K under oath, a lot of secret info on the dirty money dealings of an NCAA dynasty could be dished. Sounds like a case for Jessica Pearson.
🏀

I like the pick-and-roll

May 14, 2020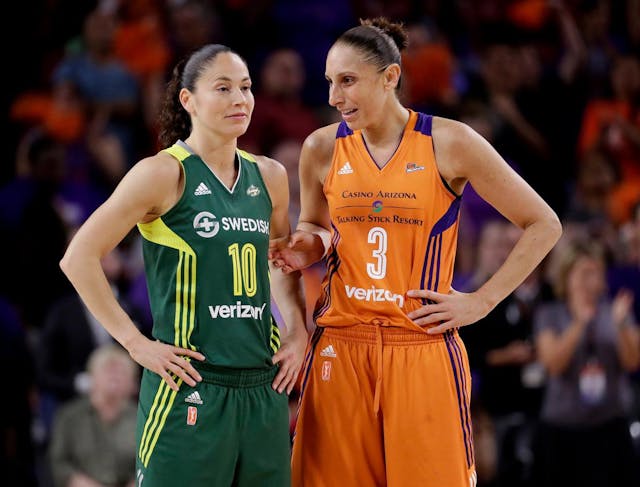 MATT YORK/ASSOCIATED PRESS
The GIST: The 2020 WNBA season was originally slated to start tomorrow. Now, it's anyone's guess as to when the season will actually begin. Sad. So, in honor of the postponed WNBA season, we're counting down the top five WNBA players of all time. Buckle up.
5. Sue Bird: One half of our favorite power couple, Bird's 18-year career with the Seattle Storm has been nothing short of spectacular. The point guard is an 11-time All-Star, three-time WNBA champion and is the WNBA's all-time assist leader. She knows sharing is caring. Bird was sidelined last season with a knee injury but is ready to go for 2020. Look out.
4. Lisa Leslie: You can't have any top players list and not include Hall of Famer Leslie. Widely considered WNBA royalty, Leslie became the first woman to dunk in a WNBA game in July 2002. You could say she's a literal ceiling smasher. Leslie spent her 12-year career with the Los Angeles Sparks, winning two championships and earning three MVP titles. Talk about a stacked resume.
3. Maya Moore: Before taking the 2019 and 2020 season off to fight for (and succeed at) reforming the criminal justice system, Minnesota Lynx Moore won four WNBA titles and was named the Finals MVP in 2013 and league MVP in 2014. We're all for the work Moore is doing off the court, but, selfishly, we'd love to see her hit the hardwood again, like, ASAP.
2. Tamika Catchings: In some circles, Catchings is considered the best WNBA player of all time. Catchings spent her entire 15-year career with the Indiana Fever, winning the championship in 2012 (she won the Finals MVP that year, too). She's the WNBA record holder for steals (sneaky sneaky) and is a 10-time All-Star and five-time Defensive Player of the Year. A true legend.
1. Diana Taurasi: Our top spot goes to the one, the only, Diana Taurasi. Taurasi is the league's all-time leading scorer, a nine-time All-Star and a three-time WNBA champ. After being drafted first overall in 2004, she's had a killer career with the Phoenix Mercury. And though retirement rumors have been swirling recently, Taurasi will play this season. The good news we need!
Okay. It was really, really hard to make that list. We have to give special shout-outs to Sheryl Swoopes, Tina Thompson, Candace Parker, Elena Delle Donne and Breanna Stewart, who would have rounded out our top 10.
🏒

Boy bye

May 11, 2020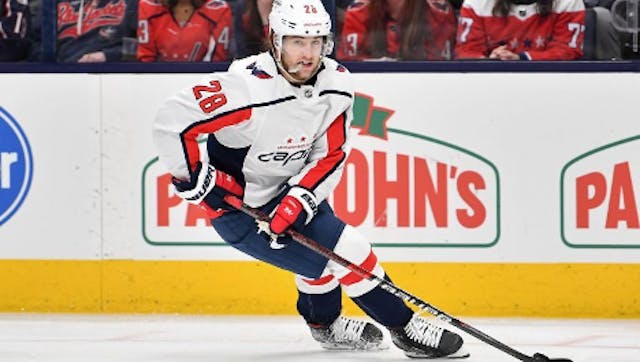 JAMIE SABAU/NHLI
The GIST: After some incredibly horrible private messages from Washington Capital Brendan Leipsic (pronounced LIPE-SIC) and other hockey players were publicly leaked last week, the NHL has found itself in a familiar position: fighting against toxic hockey culture.
What happened?: Screenshots of the private messages between Leipsic, Florida Panthers prospect Jack Rodewald and other friends showed a pattern of derogatory comments about women, including misogynistic statements about women they had dated and other NHLers' wives. Leipsic even badmouthed his own Capitals linemates.
The Capitals terminated Leipsic's contract on Friday, and the likelihood of him getting another job in the NHL is slim. His brother Jeremy was kicked off of the University of Manitoba hockey team, and the University of North Dakota began an internal investigation into another friend, Jackson Keane.
That's good, right?: Yes. We're happy the NHL took quick action in denouncing the comments, and the Capitals made the right decision by essentially firing Leipsic. In a league that has dealt with multiple accounts of racism, sexism and abuse over the past few years, decisive action is a necessary first step in fixing the problem.
I feel like there's a "but" coming…: You're right. Hockey needs a culture change. It's a big ask, and, to be fair, it will need more than just a few statements and policies from the NHL. It needs a promise to do better and be better, which includes full buy-in from players (current and former — we're looking at you, Brett Hull), fans, media and team officials, from the big leagues down to youth hockey. We have to be all in.
Here's some food for thought to leave you with: Leipsic was an expendable player. And we can't help but wonder how Leipsic's lack of star power played a factor in the Capitals' decision. If, say, captain Alexander Ovechkin — one of the greatest hockey players of our generation — had been involved, would we have seen the same reaction?