🏒
🏀
⚽
Bring it all back now
April 27, 2020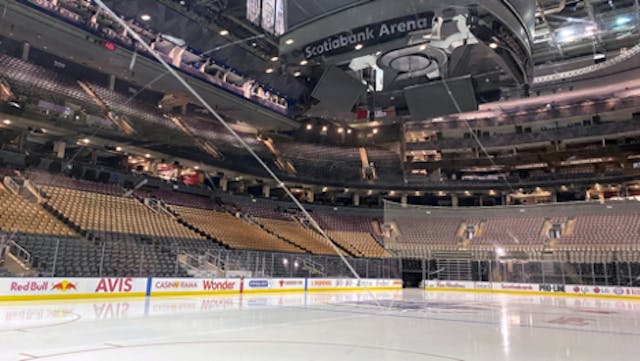 SOURCE: JOSHUA CLIPPERTON/CANADIAN PRESS
The GIST: Remember live sports? Those were the days, huh? But don't fret! While COVID-19 continues to keep us locked up for a little while longer, the major leagues are working to bring our beloved sports back.
What are they working on?: The NHL's latest idea would have each team play games in one of four cities, based on their division. The league, which along with the players' association has developed a Return to Play Committee, is still considering whether they'll play out the rest of the regular season (each team had about 12 games left) or skip ahead to a modified version of the playoffs.
These games will likely be scheduled for the summer, as rumor has it that NHL training camps will open on June 1st. That means that some players who went back to their home countries when the season was suspended (some have already begun practicing), will have to return to North America soon to complete a mandatory two-week quarantine.
Interesting. Who else is coming back?: In a serious plot twist, the NBA is going to allow some players to start practicing Friday. Players that live in cities with loosened restrictions on personal movement will be allowed to take part in voluntary, individual workouts in athletic facilities, starting May 1st. Until now, players were adhering to strict stay-at-home (i.e., workout-at-home) guidelines.
But we're not totally stoked about this. While some cities may be slowly adjusting back to "normal" life, others are still virus hotbeds. Allowing players in states like Oklahoma or Georgia, where lockdowns are being eased, to begin practicing while players in harder-hit places like New York or California are still under strict lockdown seems pretty unfair to us. As Scar would say, "Life's not fair, is it?"
Any other leagues?: The NWSL and MLS have extended their training moratoriums to May 15th, while the LPGA and PGA both have their first post-lockdown tournaments set for June 11th. And considering golf is a sport where you can actually physically distance, we wouldn't be surprised if these dates stick. No updates on potential start dates for the WNBA or MLB seasons.
What about the rest of the world?: Many European countries will begin easing lockdown restrictions next week, and since soccer is basically the lifeblood of Europe, we can look forward to some sports action from across the pond soon. In Italy, Serie A players are set to resume team training on May 18th in hopes of restarting the season in June.
Germany's Bundesliga is set to return Saturday, May 9th. And with that comes some interesting rules for players, including no...ahem, intimate relations if their significant others show coronavirus symptoms. Good luck enforcing that!
🏒

Runnin' through the six with my woes

April 23, 2020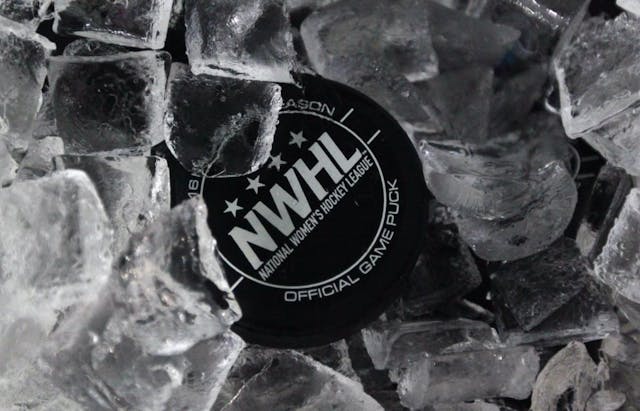 SOURCE: THE ATHLETIC
The GIST: Last week, we hinted that the National Women's Hockey League (NWHL) might be expanding to Toronto. And yesterday, the league confirmed their plans. It's like we have ESPN or something.
No way! Give me the deets: Almost a year after the Canadian Women's Hockey League (CWHL) folded, professional women's hockey is set to return to Canada. The Toronto-based team will become the NWHL's sixth franchise and the first outside of the US.
Cool. So this is good news?: Anytime women's sports grows, it's great news! However, this situation is complicated. Last year, after the CWHL folded, the Professional Women's Hockey Players Association (PWHPA) was formed.
The PWHPA is made up of over 200 of the world's top hockey players who have banded together and agreed that they would not play pro hockey in North America until a single, viable, cross-border league was formed.
The NWHL is cross-border, so problem solved, right?: Not really. The PWHPA remains firm that the NWHL is not the solution they're looking for. The PWHPA has made it pretty clear that they want support from the NHL (similar to the NBA and the WNBA), but the NHL has said it will be difficult for them to fully step in while the NWHL is still around.
So yes, while this expansion is a step forward, it's also another roadblock in creating the pro league women's hockey truly needs and deserves.
🎾

Silver linings playbook

April 23, 2020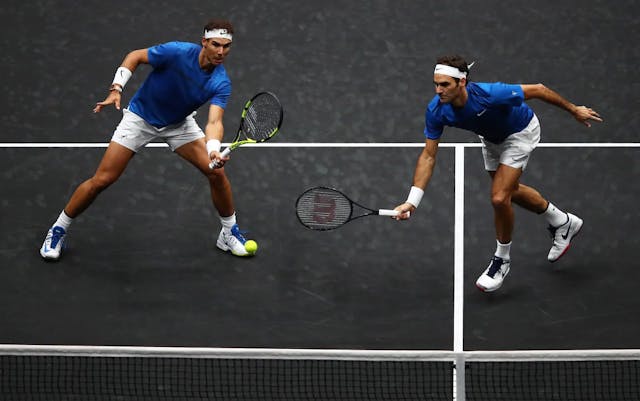 SOURCE: TELEGRAPH/GETTY IMAGES
The GIST: Something good has to come out of this awful pandemic, and tennis legend Roger Federer has the perfect idea: merge two professional tennis associations to make one supreme powerhouse.
Sweet. What's the current setup?: Professional tennis currently has two governing bodies: the Association of Tennis Professionals (ATP) for the men and the Women's Tennis Association (WTA) for the women. These two organizations run pretty differently, with different ranking systems, regulations, schedules and, of course, revenue (we'll let you guess who makes more…).
So what does Federer propose?: One governing body to oversee all professional competition. In a series of tweets, Federer explained that merging the two organizations would help fans better follow and understand pro tennis.
By merging, men's and women's tennis would follow the same schedule and ranking systems, and would allow for a more balanced marketing and media presence for each. For a sport that's already leading the way in gender equality, this sounds like a no-brainer.
Could this actually happen?: We certainly hope so. Federer has apparently already spoken to his best friend/rival Rafael Nadal about this, and their idea quickly gained backing from fellow players Garbiñe Muguruza, Simona Halep and the legend herself, Billie Jean King (who's been calling for this since forever).
Not only are Federer and Nadal two of the greatest players of all time, but they're also members of the ATP Players Council and have very powerful voices in the tennis world. If anyone can make it happen, it's these two...and probably Serena Williams.
🏈

Sure know how to pick 'em

April 23, 2020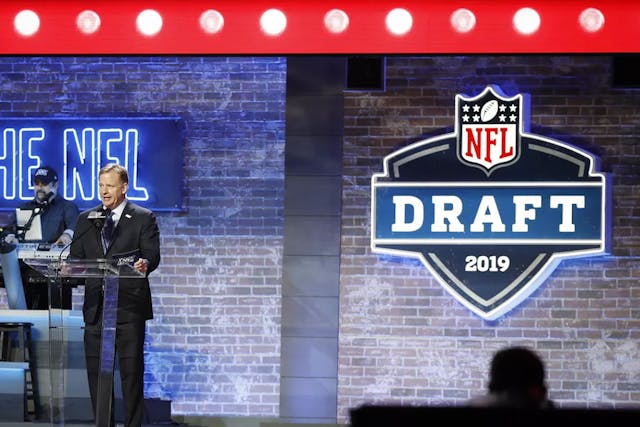 SOURCE: FREDERICK BREEDON/GETTY IMAGES
The GIST: After the WNBA showed us how it's done, it's time for the NFL to step up to the challenge. It's Virtual Draft Day!
Okay wait, what's a draft again?: A player draft allows a professional league's teams to select the best eligible amateur players to add to their rosters. In the NFL Draft, all 32 teams have one pick in each of the seven rounds (unless they traded them), and the eligible player pool is mostly made up of college players.
Usually the NFL Draft takes place live in a centralized location, with athletes, fans and team executives attending the three-day event. This year's Draft was originally set to take place in Las Vegas, with draft picks arriving by boat across the famous Bellagio fountain and 750,000 fans expected to attend. A low-key affair.
But now...?: They're going digital. The Draft will be broadcast live from NFL Commissioner Roger Goodell's basement (seriously) in New York, with athletes and teams joining via Microsoft Teams and Zoom, from their respective homes across America.
The NFL did a practice draft earlier this week to work out any technical glitches, and while it got off to a rocky start, everything seems to be in tip-top shape for tonight's primetime event at 8 p.m. ET. Let's just hope for a strong WiFi connection.
Fingers crossed. So who's up first?: That honor goes to last season's worst team, the Cincinnati Bengals, who are projected to take QB Joe Burrow first overall. Burrow was the star QB for Louisiana State University (LSU) for two years and won last season's College Football National Championship after being named the Heisman Trophy winner (aka the best college football player).
If/when the Bengals pick Burrow, he'll become just the third player (the others being Cam Newton, who was drafted in 2011 and Jameis Winston, who was drafted in 2015) this century to win the Heisman, National Championship and go first overall in the Draft. Now there's a fun fact if we've ever seen one.
🏈

Thank you for being a friend

April 23, 2020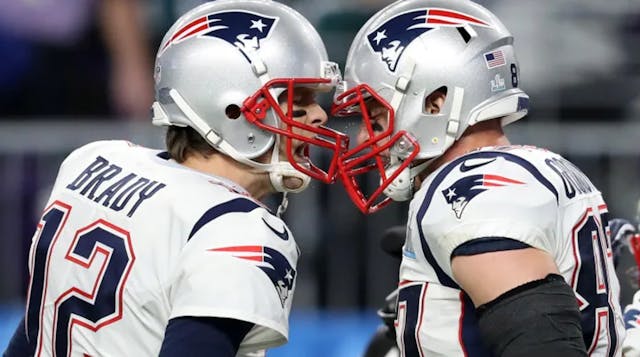 SOURCE: MATTHEW EMMONS/USA TODAY SPORTS
The GIST: New England Patriots fans, you might want to skip this one. Beloved former Pats tight end Rob "Gronk" Gronkowski has joined his quarterback (QB) bestie Tom Brady as the newest member of the Tampa Bay Buccaneers. Look out, Florida!
What?! I thought he retired?: Yeah, same. Gronk was drafted by the Patriots in 2010 and spent his career in New England until he retired last March. At just 29 years old, his retirement was a pretty big shock to the sports world.
That said, Gronk suffered numerous injuries during his career, which took a toll on his mental health. After retiring, Gronk became an NFL analyst for Fox Sports and signed a contract with WWE, where he recently won the WWE 24/7 Championship.
So why is he back?: That's the power of Brady, baby. The legendary QB created his own shockwaves when he signed with the Buccaneers in March, after 20 seasons and six Super Bowl wins with New England.
The Bucs have solid wide receivers, but Brady's always best when he has a tight end he can trust. Gronk and Brady won three Super Bowls together, and if Gronk can get back into playing shape by the time the season starts in September *knock on wood*, we think this dream duo can make it four.