🏒

Walk it like I talk it

April 30, 2020
CHRISTIAN PETERSEN/GETTY IMAGES
The GIST: As much as we all really, really, REALLY want live sports back, some players are speaking out against the proposed process for resuming play. Because players are human too.
What are they saying?: Over in the NHL, the league is proposing each team play games in one of four cities, based on their division, and that the playoffs be held in a figurative bubble, a la Bubble Boy. Heavily restricting the players' movements could see some players apart from their families for up to four months.
Montreal Canadiens' Phillip Danault said that if the NHL put it to a vote, he's not sure it would be positive for the league. It can't be easy knowing the further your team goes in the playoffs, the longer you'd be away from your loved ones.
What about other players from other leagues?: Turns out EPL soccer players might not be so stoked about their June 8th targeted return date either. A source told ESPN that a lot of players are "uncomfortable" with coming back and the league will only take things seriously if someone in the league dies. Um, let's not have it come to that, shall we?
🏆

Are you there sports? It's me, Margaret

April 30, 2020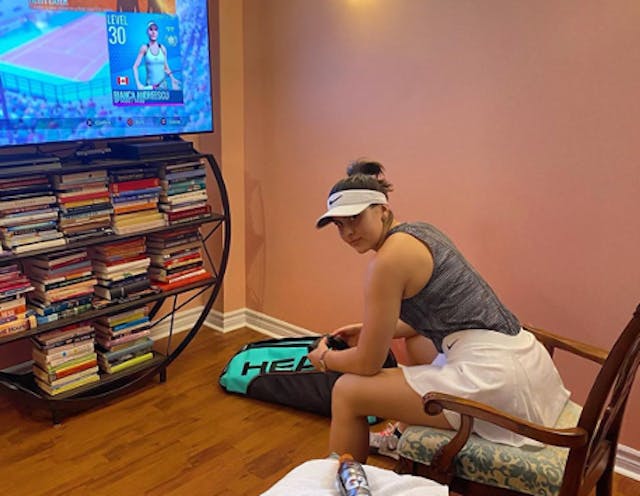 BIANCA ANDREESCU/INSTAGRAM
The GIST: Although COVID-19 is still wreaking havoc on most of our sports hopes and dreams, this week has blessed us with some good news.
What do you mean? Are sports coming back soon?: In soccer-crazed Europe, yes. The English Premier League (EPL) hopes to return by June 8th and finish the season by late July. Talk about a quickie. Over in Italy, Serie A has set May 18th as a target date to resume training, though many aren't optimistic that full games are around the corner. Meanwhile, France and the Netherlands have taken the opposite route, canceling their country's soccer seasons completely. You win some, you lose some.
Closer to home, the LPGA is looking to restart in mid-July, with tournaments in Michigan and Ohio. And the MLB is planning a massive birthday party for America on the Fourth of July by bringing back baseball. We'll get our party hats ready.
But what can I watch right now?: There's tennis! Well, kind of. The Madrid Open went virtual this week, bringing together top talent from the WTA (women's circuit) and ATP (men's circuit), including stars Belinda Bencic (pronounced BEN-CHITCH), Bianca Andreescu, Andy Murray and Rafael Nadal. The tournament wraps up today, and though it's been fun, we think it would have been way more interesting if they were playing Wii Tennis, but beggars can't be choosers.
And over in South Korea, where the pandemic is a little more contained, the Korea Baseball Organization is playing preseason games and intends to open the regular season, granted without fans in the stands, on May 5th. Rumor has it they're even nearing a broadcast deal with ESPN.
Anything to cheer me up while I wait?: Glad you asked! We fell head over heels for the NFL's Kansas City Chiefs hunk lineman and Super Bowl champ Laurent Duvernay-Tardif this week. As the only active NFL player who's also a doctor, the Canadian is now working on the COVID-19 frontlines in a long-term care facility in Quebec. Move over McDreamy.
🏆

For the love of money

April 30, 2020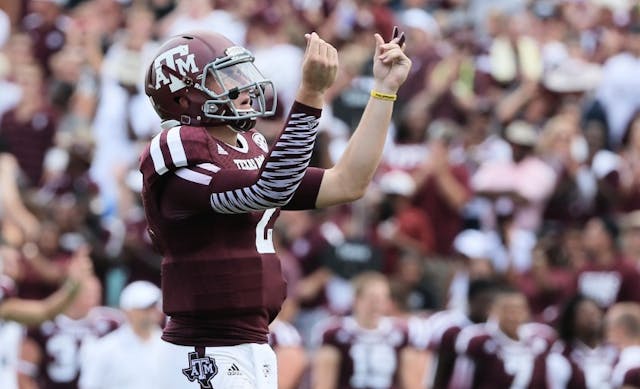 SCOTT HALLERAN/GETTY IMAGES
The GIST: After decades of saying "no," the NCAA will finally allow athletes to make money from third-party endorsements, starting at the beginning of the 2021–22 academic year at the latest. Turns out, mo' money, not really mo' problems.
No way! Why now?: Yes way. And it's been a long time coming. The NCAA really started feeling the heat in September when California signed the Fair Pay to Play Act — an act that not only received a lot of public support but also kudos from athletes like LeBron James.
Then in October, the NCAA first voted to allow college athletes to profit off the use of their name, image and likeness. Yesterday, the Board of Governors announced their support of that rule change. Talk about a process.
Got it. So what does it really mean?: Though the ruling still needs to be officially voted in (yes another tribal council vote), the idea is that organizations big and small can hire a college athlete to promote their business. That means your local watering hole could pay for a star soccer player to come and sign autographs, or, if a player is popular enough, they might even be featured in national commercials. Fabulous!
So this is good news?: We think so. Colleges, universities and the NCAA itself have earned billions of dollars every year off college sports. However, until now, the actual product — aka the athletes who have been putting everything on the line — have received nothing, nada, zilch.
And, given that women have far fewer opportunities in the sports world post college, this move is likely a big win for female athletes. Make that money, honey!
Any other money news?: Actually, yes. While the Los Angeles Lakers returned a $4.6M loan and NFL Commissioner Roger Goodell volunteered to make his salary $0, the Canadian Football League (CFL) is asking for up to $150M from the federal government to help cope with the shutdown and to avoid becoming the next league to go under due to COVID-19. Yeesh.
🏈

"Who gives a sh!t about gender?"

April 27, 2020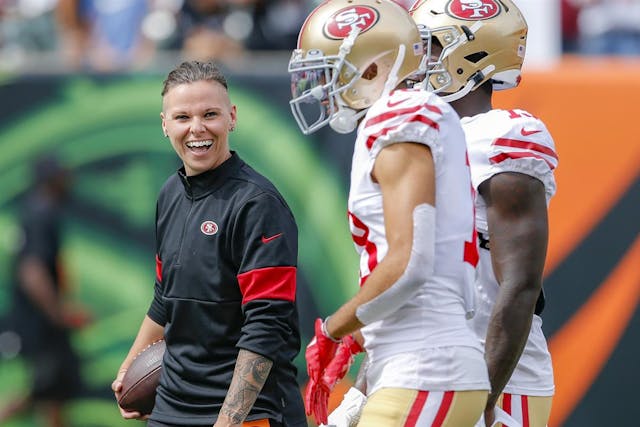 SOURCE: GARY LANDERS/ AP
The GIST: This recent NFL talk has us thinking about the trailblazing women — specifically the coaches — who have contributed to the game.
The numbers: Since 2015, seven full-time female coaches and 15 female coaching interns have worked in the NFL. Currently, four women hold full-time assistant coaching positions. Amazing, right?! However, given the typical NFL team currently averages 23 assistant coaches and there are 32 teams in the league, there are about 736 assistant coaching opportunities. We're no math majors, but this means women hold only 0.54% of assistant coaching roles.
And while the NFL has implemented policies such as the "Rooney Rule," which requires teams to interview ethnic-minority candidates for head coaching and senior football operations jobs, there are no similar gender-diversity policies. Hhhmmmm.
The firsts: Still, there are four full-time coaches in the league and that's a BFD, especially when football, despite having professional women's football leagues, is "not a women's sport." Five years ago, Dr. Jen Welter got the ball rolling when she became the first woman to coach in the NFL as the Arizona Cardinals training camp/preseason coaching intern.
Just a year later in 2016, Kathryn Smith became the NFL's first female full-time coach when she landed the role of special teams quality control coach with the Buffalo Bills.
The present: Mostly recently, Katie Sowers, who's been an offensive assistant coach with the San Francisco 49ers since 2017, became the first woman and openly gay full-time coach in the Super Bowl. Can we get a HYFR?
Then, shortly after the season ended, Jennifer King became the NFL's first Black female full-year coach when she was hired by the Washington who must not be named as a full-year coaching intern. You love to see it.
The future: With the combination of having female coaching role models, an increase in female fandom (the NFL says 47% of its fans are women) and head coaches "not giving a sh!t about gender," we predict we're only going to see more female coaches in the future (and maybe even our first female NFLer).
🏈

#BooTheCommish

April 27, 2020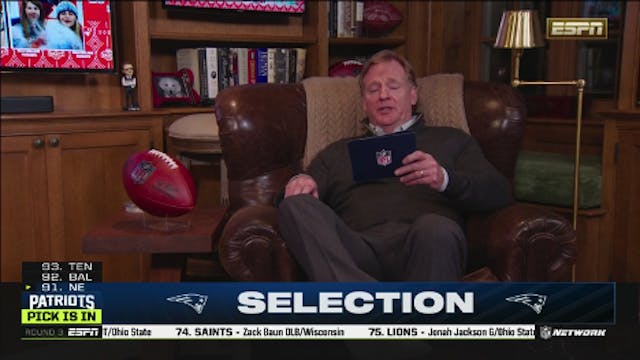 SOURCE: SB NATION/TWITTER
The GIST: Just how desperate are we for the return of sports? Well, a record-high 15.6 million viewers tuned in to watch the first round of the 2020 NFL Draft broadcast live from league commissioner Roger Goodell's basement, so you tell us.
How did the virtual draft go?: Pretty well, actually. There were no major technical glitches (though Dallas Cowboys head coach Mike McCarthy is still figuring out his angles) and the tradition of fans booing the commissioner was kept alive. It just wouldn't have been a true draft otherwise.
The most entertaining part for many viewers seemed to be the behind-the-scenes glimpse of team executives' at-home war rooms (special shoutout to New England head coach Bill Belichick's dog) and watching the incredibly awkward interactions between players and their families (new Cowboy CeeDee Lamb is never living this one down).
Who was drafted?: With the most obvious pick of the evening, the Cincinnati Bengals drafted Louisiana State University (LSU) quarterback Joe Burrow first overall. Burrow was the first of 14 LSU players selected, while Ohio State's defensive end Chase Young and cornerback Jeff Okudah went second and third, respectively.