🏀

D.C.: Springtime sadness

March 29, 2021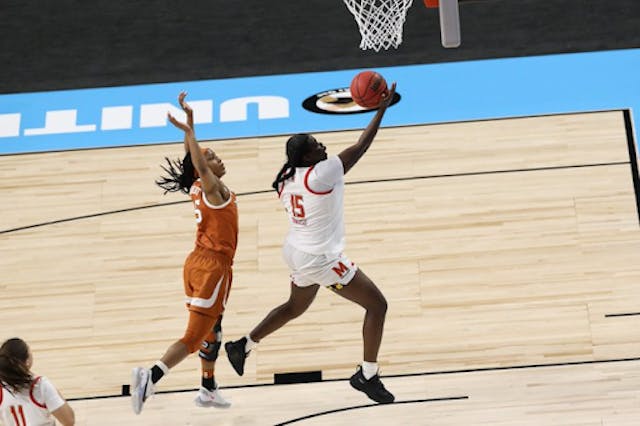 Source: Maryland Women's Basketball/Twitter
The game: Maryland's nation-leading offense sputtered to a halt in yesterday's tight 64–61 loss to Texas. The Terps got off to a fast start, but the Texas defense stymied Maryland, holding them well under their 91.8-point season average.
Diamond Miller led the Terps with 21 points. But they got flustered in crunch time, with Katie Benzan (who averages 50.8% from the three-point line) missing a potential game-tying three.
Longhorn Charli Collier, the presumptive No. 1 pick in next month's WNBA draft, put up 16 points of her own. Salt in the wound.
The future: The Terps' early exit is definitely disappointing, especially after to the 2006 championship-winning squad. But after we wipe away the tears, we're reminded that the future is bright with Ashley Owusu and Angel Reese — just a sophomore and freshman, respectively. The Terps are in good hands.
🏀
🥎
🏐
Seattle: Onto the next one
March 29, 2021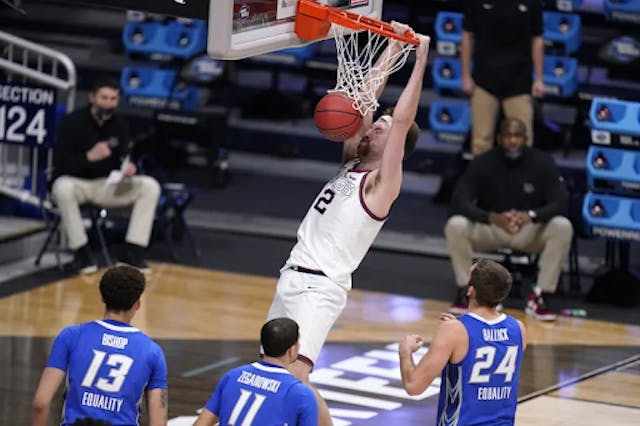 Source: Michael Conroy/AP
🎓🏀Gonzaga: The top-seeded 'Zags easily brushed aside fifth-seeded Creighton yesterday. Drew Timme (pronounced TIMMY) led the team in scoring for a second-straight game with an efficient 22-point performance, but three other 'Zags also scored in double figures. Teamwork makes the dream work.
Mama Timme's (featuring Drew's face) must be good luck. And we guess if three-time NBA champion is a fan of Drew's 'stache, it can stay.
Up next for the 'Zags? A fascinating freshman showdown tomorrow night between Jalen Suggs and No. 6 USC's Evan Mobley, who are both projected as top-five picks in the 2021 NBA draft. Let's show those SoCal boys who's boss.
🎓🥎🏐UW: No. 6 UW softball wrapped up a four-game series against No. 14 Arizona State yesterday, winning two. After the Dawgs dropped the first two games (including this ), their bats heated up to score 25 cumulative runs over their last two dates with the Sun Devils. That's more like it.
The softball team wasn't the only Husky squad on a wild ride. No. 8 UW volleyball battled through and took a marathon third set 33–31 (!!!) yesterday en route to the weekend series sweep over Stanford. What a .
🏀
🏒
Boston: City of champions
March 29, 2021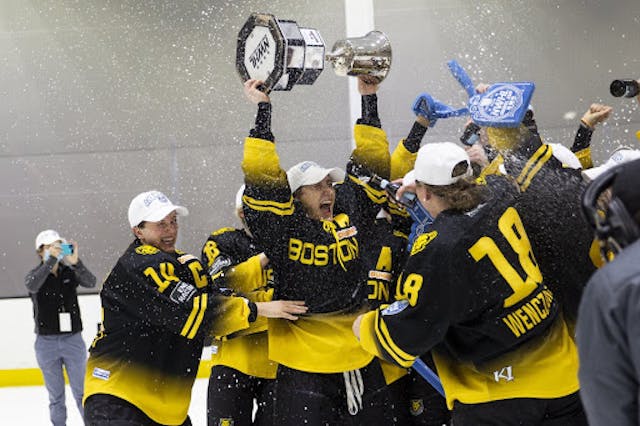 Source: Boston Pride/Twitter
🏒Pride: As we mentioned earlier, the Pride earned their second Isobel Cup with a thrilling 4–3 win over the Minnesota Whitecaps on Saturday. And they did it at home, as the league moved the semis and finals to Boston's Warrior Ice Arena following the abrupt season suspension in Lake Placid last month. Love that dirty water.
🏀Celtics: The C's made some moves ahead of last week's NBA trade deadline. Most notably, former Orlando Magic guard Evan Fournier (along with his career-high 19.7 points per game) is headed to the Hub. Fournier is currently out due to , but we can't wait to see him bring some magic to Boston.
There were also some goodbyes, including fan favorite Daniel Theis, who played in two consecutive Eastern Conference semifinals with the C's. .
🏀

Dallas: Two is better than one

March 29, 2021
Source: Baylor WBB/Twitter
WBB: After outscoring their opponents by a combined 91 (!!!) points in their first two games, No. 2 Baylor faced their toughest test yet on Saturday, battling for a 78–75 OT victory over No. 6 Michigan. They'll take that energy into a must-see showdown against No. 1 UConn tonight at 7 p.m. ET/6 p.m. CT.
Led by All-American Paige Bueckers, the Huskies come with a lot of hype, but the Bears boast an All-American of their own in NaLyssa Smith, who on Saturday. Final Four, we're coming for you.
MBB: The No. 1 Baylor Gentleman Bears handled No. 5 Villanova with ease on Saturday, posting a dominant 62–51 win. Adam Flagler was clutch off the bench, scoring a team-high 16 points while Big 12 Defensive Player of the Year Davion Mitchell stepped up big on offense, adding 14 of his own.
With a Final Four appearance on the line, the Bears will look to ride that momentum into tonight's 9:57 p.m. ET/8:57 p.m. CT battle with No. 3 Arkansas. Let's keep on dancing!
🏎

Formula One preview: If you ain't first, you're last

March 28, 2021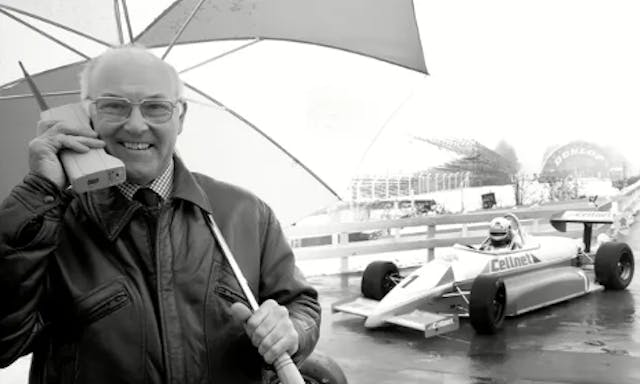 Source: John Londei/ Rex/ Shutterstock
QUOTE OF THE DAY
"There's nothing wrong with the car except that it's on fire."
— Recently-passed F1 commentator, broadcasting legend Murray Walker. Did we mention Formula One is dangerous?
🏎 How it works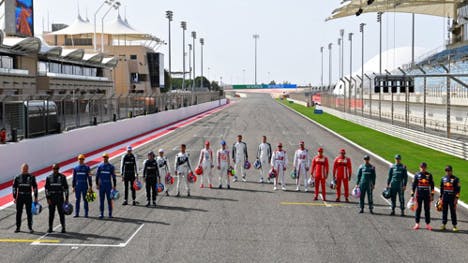 Formula One, better known as F1, is the highest level of car racing in the world. While NASCAR enthusiasts may disagree, comparing the two is like apples to oranges. If NASCAR were a marathon, F1 would be a sprint. A really sleek, glorious, international sprint.
F1 drivers usually get their start in go-karting at a pretty young age (we're talking grade school) and then work their way up through various feeder systems to reach the top.
Unlike other sports, where hundreds or even thousands of athletes can "go pro," there are only 20 active F1 drivers per season (plus a few reserves as needed), making it one of the most difficult sports to break into.
There are 10 teams in F1 and each team fields two drivers. Part of what makes the sport so unique is that teammates compete against each other. Given they're driving the same car and mostly have the same resources, teammate rivalries are often very intense.
The F1 season typically runs from March to December, with around 23 races — called Grand Prix — held across five continents. Drivers normally practice on Friday, qualify for starting positions on Saturday and race on Sunday.
There are two trophies up for grabs every season. Drivers earn points based on how they finish in races, and the driver with the highest accumulated score over the season wins the World Drivers' Championship.
Teams also earn points by adding both of their drivers' points together. The team with the highest combined score takes home the World Constructors' Championship.
⚙️ The engineering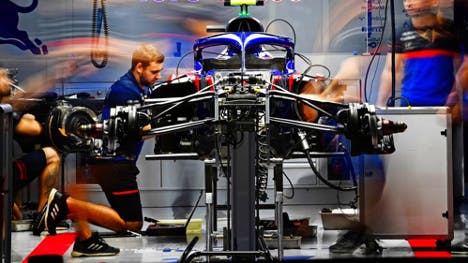 The "formula" in Formula One refers to an FIA-mandated set of rules that all teams must follow when constructing their cars, and teams employ hundreds of engineers and mechanics to ensure their two cars are the best they can be, while also fitting the formula.
Each F1 car needs an engine and a gearbox (amongst many, many other things), but, because of costs and complexities, some teams can't engineer or build these parts themselves. Instead, they're allowed to purchase from other teams.
Only four teams have the capacity to build engines — Mercedes, Renault, Ferrari and former team Honda — so Mercedes, for example, supplies engines to McLaren and Aston Martin...at a price. The average F1 car costs about $12 million, and a large portion goes to the engine.
And the cost of the car is only a fraction of the team's annual operating budget. Given that some operating budgets were closer to $400 million (!!!) in recent seasons, the FIA implemented a budget cap for the first time this year, ensuring teams don't spend more than $145 million (though there are notable exceptions to the rule) in an effort to level the playing field.
This is a huge step forward in helping teams that don't have a stupid amount of money (like Williams and Haas) to compete with the Ferraris and Mercedes of the world.
💪 The athletics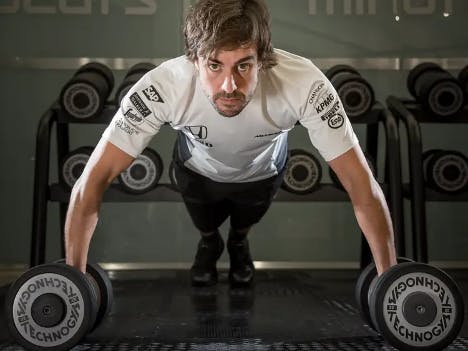 Now back to the "I could do that!" thing we mentioned earlier. No offense, but no, you couldn't. F1 cars can hit a max speed of 360km/h or 223mph, meaning throughout a 90-minute race, drivers deal with similar G-forces to astronauts in a rocket launch.
The brakes on an F1 car are so intense that they can literally pull tears from a driver's eyes. And if that's not enough, the average driver loses around 10lbs per race. Who needs Jenny Craig when you have a fast car?
Drivers must have particular body attributes and skills to fit the F1 mold: slim but muscular, not too tall, ridiculously strong necks and insanely quick reflexes. Because of that, F1 drivers have one of the weirdest training regimens in sports. It's not for the faint of heart.
🤩 The big stars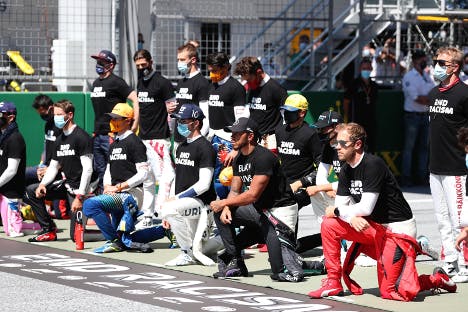 Sir Lewis Hamilton, Team Mercedes: Arguably the biggest name in F1, the Englishman is looking for his fifth consecutive and record-breaking eighth career World Championship. But he's not just here to drive fast. Last season, Hamilton used his global platform to highlight racism and racial disparity around the world, and within his own sport.
He's an activist, a fashion icon, proud dog dad, singer and, above all else, the overwhelming favorite to win it all again this year.
Fernando Alonso, Team Alpine: A one-time teammate of Hamilton (it did not go well), Spain's Alonso is an adrenaline junkie. After retiring from F1 in 2018 to pursue IndyCar, Dakar, FIA Endurance and fashion design, the 39-year-old is back in the driver's seat — with a broken jaw — looking to win his third World Championship.
Sebastian Vettel, Team Aston Martin: The youngest of these old-timers at just 33, the four-time World Champ made the switch from his long-time team Ferrari to Aston Martin after last year's dramatic shake-up. He's not afraid to speak his mind, and his bromance with Hamilton is stronger than ever.
👶 The young guns
Mick Schumacher, Team Haas: Son of the GOAT Michael Schumacher, Mick is one of this season's three rookies (alongside Yuki Tsunoda, who we love, and Nikita Mazepin, who we don't). Michael raced as #7 (among others) during his illustrious career, so Mick chose #47 — aka "for 7" — to honor his pops.
Lando Norris, Team McLaren: Already in his third season, the 21-year-old Brit is ready to step out of the shadow of his old McLaren teammate, Carlos Sainz Jr. (who went to Ferrari), and make his own mark. But of course, he's already made a name for himself as NBAer Jimmy Butler's chauffeur.
George Russell, Team Williams: Russell has only been around for a few seasons, but the maturity and leadership he's shown on and off the track earned him the title of director of the Grand Prix Drivers Association. That, and his stellar PowerPoint skills.
🤪 The troublemakers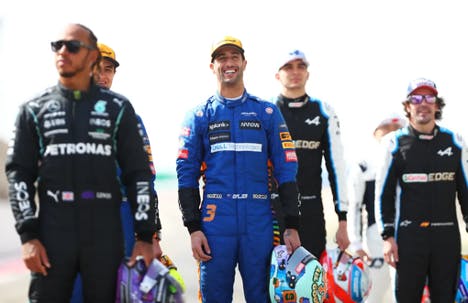 Daniel Ricciardo, Team McLaren: The self-anointed "Honey Badger" will be joining Lando Norris at McLaren this year. As the best driver without a World Championship to his name, the hilarious Aussie has a lot to prove with his new team, but should have no problem getting along with his new teammate.
Max Verstappen, Team Red Bull: If anyone can put a wrench in Lewis Hamilton's plans, it's Verstappen. Another son of a former driver, Max is Red Bull Racing's golden child, but his actions over the years and choice words during a qualifying session last season has us rooting against him.
Pierre Gasly, Team AlphaTauri: Two seasons ago, this Frenchman was demoted from Red Bull Racing to their B-team Toro Rosso, on the same weekend his best friend Anthoine Hubert was killed in a Formula Two accident. But last season, he stopped a back-to-back Lewis Hamilton win streak when he won his first-ever Grand Prix.
💥 The season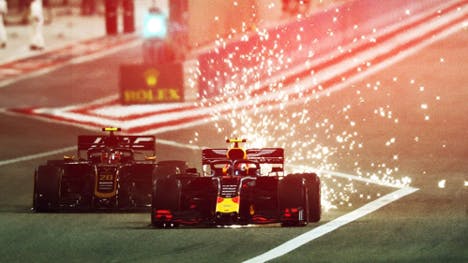 It all starts today. The Bahrain Grand Prix begins at 11 a.m. ET, and it's the first of 23 scheduled races this season. Hamilton and his teammate Valtteri Bottas are expected, per usual, to finish first and second, but Max Verstappen will try his hardest to split the pair.
While Team Mercedes and Red Bull Racing duke it out up front, Aston Martin, McLaren, Ferrari and Alpine will battle it out to be the best of the rest. Follow the race action here, and check out the full schedule here. It's lights out and away we go.