🏈

NFL Lacks Return to Play Strategy, Concerning Players

July 20, 2020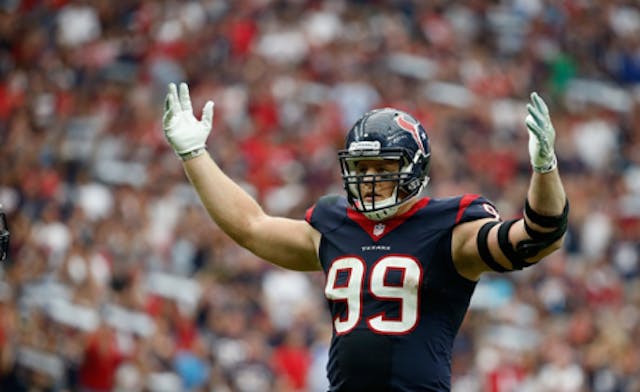 SCOTT HALLERAN/GETTY IMAGES
The GIST: NFL training camps start in just over one week, and players are not happy about the NFL's health and safety plan, or rather, lack thereof.
What's the plan?: The NFL has decided that all 32 teams will begin training camps next Tuesday, July 28th, as was originally scheduled earlier this year (aka pre-pandemic). Teams can ask rookies to report as early as tomorrow, while quarterbacks (QBs) and injured players will have the chance to report Thursday.
The issue, however, is that the league hasn't come up with a clear COVID-19 strategy for training camps and the regular season. This lack of plan is especially poignant considering 72 NFL players tested positive for COVID-19 since the start of the pandemic.

There are currently some regulations in place, like only a maximum of 20 players are allowed in a team's facilities at once, but the NFL says it still has a lot to discuss with the NFL Players Association (NFLPA) before it can release a full plan.
What are the players saying?: They're not happy. The always outspoken (in a good way) Houston Texans defensive end J.J. Watt is leading the charge of players calling out the league for their lack of action. Last week, Watt made it clear that, above all, players want to play, but they also want to be safe. Fair.
He also highlighted the unknowns they're facing, saying they've yet to receive an official plan from the NFL, NFLPA or any team. The league has yet to announce how testing will be administered and managed or how a positive test could affect the players and the season. Alarming.
To make matters worse, players still don't know if the preseason — scheduled to start August 13th — will actually take place, and they have no clue what training camps will look like. And this haphazard return-to-play plan comes against the advice of the NFL's and NFLPA's own medical experts.
What other players spoke up?: Since Watt's tweet, many fellow players have been voicing their concerns using the hashtag #WeWantToPlay. Seattle Seahawks QB Russell Wilson, whose wife, Ciara, is pregnant, tweeted, "We want to play football but we also want to protect our loved ones."
What now?: The league has just days to figure out a plan. If they don't, we anticipate a lot of no-shows at next week's training camps. It really begs the question: what exactly has the NFL been doing for the past four months, if not prepping for football in the time of COVID-19?
🏀
⚾
Westbrook Designs New Jerseys for the NBPA, Blue Jays' Request to Host Home Games Denied, Williams Sports Kicks in Bryant's Memory
July 20, 2020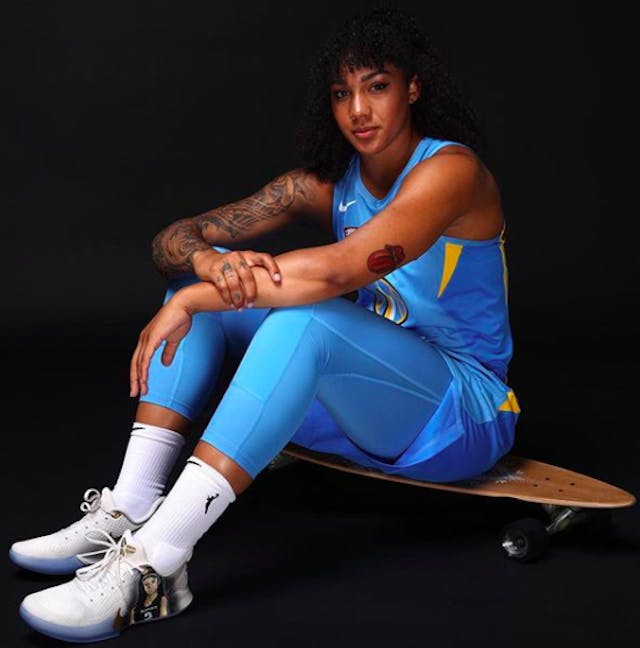 @GABBYWILIAMS INSTAGRAM
NBA: While most of the NBA is enjoying their time in their Disney World bubble ahead of the season restart on August 1st, Houston Rocket Russell Westbrook — who is quarantining at home after testing positive for COVID-19 — has been keeping busy creating some new threads. Westbrook is working with the NBA Players Association (NBPA) to design shirts featuring social justice messaging not included in the league's 29 previously approved jersey messages.
Despite over 80% of players choosing a message so far, many have voiced their dismay at how limited the list was. Westbrook is a Fashion Fridays frequent flyer, so we're hoping these new designs will land him back on our list.
MLB: The MLB is going ahead with their no-bubble regional travel plan, with the intention of having the league's 30 teams play their home games at their own stadium. But this plan has been foiled for the league's sole Canadian team, the Toronto Blue Jays. The federal government denied the Jays' request to host opponents at the Rogers Centre in Toronto, forcing the team to find a new home south of the border.
Without their home-stadium atmosphere, the Jays could be at a huge disadvantage. Buffalo, home to Jays Triple-A-affiliate Buffalo Bisons, looked like it might be the best fit, but rumor has it the Jays are also exploring stadium-sharing situations with other MLB teams. Either way, they better get moving, because Opening Day is Thursday!
WNBA: In preparation for Saturday's WNBA tip-off, the league held a media day last week where Chicago Sky star Gabby Williams stole the show, debuting a pair of Kobe sneakers customized with Gianna Bryant's portrait.
Gabby was a close friend to both Kobe and Gianna, and was also Gianna's favorite WNBA player. We can't think of a better tribute for Mambacita.
⚽

NWSL Challenge Cup Proceeds to Knockout Round

July 16, 2020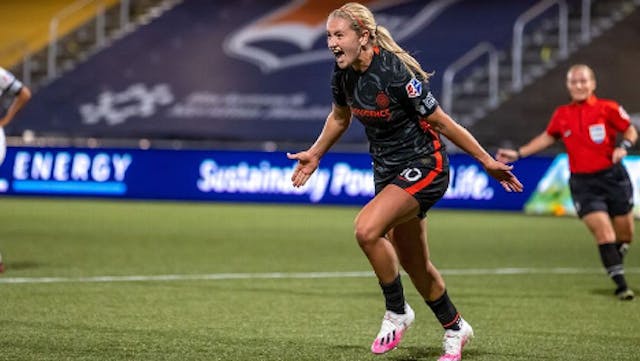 BRYAN BYERLY/ISI PHOTOS/GETTY IMAGES
The GIST: The NWSL was the first North American pro team league to return to play. And now, they're the first league to start their playoffs as they move on to the knockout round of the Challenge Cup. Thank goodness for women's sports.
Who's moving on?: Everyone! The eight-team knockout stage (aka lose-one-and-done playoffs) starting tomorrow originally would have seen one team not make the cut, but since the Orlando Pride pulled out of the tournament, all eight teams made it, effectively making the group stage all about seeding.
For the knockout round, teams are seeded based on their group stage results with the undefeated North Carolina Courage taking the number one spot. As the top team, they'll now face the last place team, Portland Thorns FC (FC stands for Football Club), after they notched three draws (aka ties) and a loss in the group stage.
So who's going to win?: As the only undefeated team, the Courage are definitely the favorites. Their star striker Lynn Williams leads the tournament in goals (this epic two-goal performance even won her Woman of the Match) and their goalkeeper Steph Labbé has been holding it down, too. This should be a piece of cake, but soccer is a game of moments, so you truly never know.
Looking at this weekend, the Washington Spirit should sail through their matchup against Sky Blue FC on Saturday, so our game of the weekend is the Houston Dash–Utah Royals FC tilt. The Royals may have the home crowd atmosphere, but the Dash have "something to prove." Tune in tomorrow night at 10 p.m. ET.
Exciting. Any MLS news?: Great news from the Florida soccer bubble: no new COVID-19 cases were reported this week. The group stage is set to continue with no foreseeable match postponements or cancellations in sight and with no additional teams pulling out. Take a moment to knock on all the wood around you.
🏈

NFLPA Develops Contingency Plan to Protect Players from Impact of Covid-19

July 16, 2020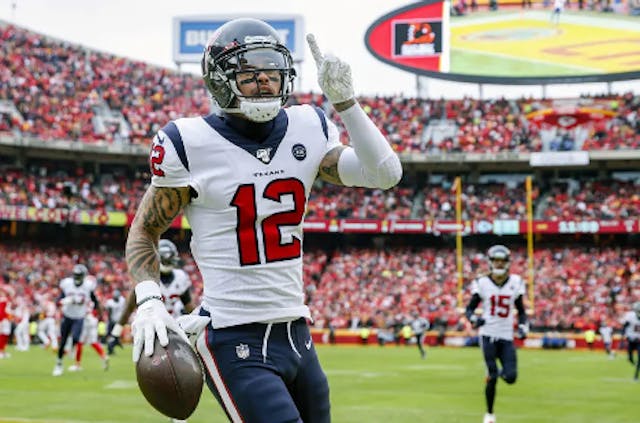 TOM PENNINGTON/GETTY IMAGES
The GIST: It's almost football season, and even though the NFL has been steadfast in their belief that they will absolutely, definitely, for sure go ahead with the season, the NFL Players Association (NFLPA) is prepping the contingency plan...you know, just in case.
What are they doing?: The NFLPA is asking the league to consider a number of options on the (not so) off chance the upcoming season is canceled, including a guaranteed $250k stipend for any player who shows up to training camp but then camp is shut down, and $500k if the season is canceled after it starts.
Although the NFLPA and the league are still finalizing "high-risk" criteria, the NFLPA is also asking for additional clauses that would allow players to opt out and retain their salaries if they or a member of their immediate family is considered high-risk for COVID-19.
Are there going to be changes to the season?: We expect some. But so far there's been no definitive word from the NFL, and they're running out of time. Training camps are due to start on July 28th, and without a national COVID-19 gameplan from the government, it's up to the league to figure something out ASAP.
In the meantime, teams have started to make their own decisions. The city of Philadelphia has said that no pro team, NFL or otherwise, will have spectators this year, while the Tampa Bay Buccaneers will likely receive over $10M (!!!) in federal funding to make modifications to their stadium to accommodate fans during the pandemic. A great use of resources.
Yikes. Any other NFL news?: While protesting the murder of Breonna Taylor in Louisville, Kentucky on Tuesday, Houston Texans wide receiver Kenny Stills was arrested. Stills — who was one of the 87 protesters arrested — has since been released, but could face a felony charge.
While the Texans are "gathering more information" before they make any official statement, Stills has been receiving major support from his fellow players.
🏀

WNBA Refuses Delle Donne's Request for Medical Exemption

July 16, 2020
ERIC GAY/AP
The GIST: You'd think that pro basketball leagues would be taking all necessary precautions to keep their players safe in the Florida Bubble/Wubble, right? This week we were proven wrong after the WNBA and NBA showed they still have some work to do to protect their most vulnerable (and valuable).
What happened?: On Monday, the WNBA announced that reigning MVP and champion Elena Delle Donne would not receive a medical exemption to opt out of the upcoming season. The Washington Mystic star has suffered from Lyme disease since 2008 and had asked for an exemption based on her high-risk medical status and a recommendation from her doctor.
Lyme disease is a sometimes chronic and somewhat mysterious illness (for a deep dive, check out this v. interesting podcast) that affects the immune system and causes varying symptoms including migraines, fatigue, arthritis, nerve pain and even facial paralysis.

But not all physicians are "Lyme-literate" or experienced in treating Lyme disease, and since the CDC did not include Lyme disease on the list of underlying conditions for increased COVID-19 risk, the panel of independent physicians who reviewed Delle Donne's case decided they would not approve her medical exemption request.
Did she respond?: Did she ever. Yesterday, Delle Donne published an open letter in The Players' Tribune, which highlighted her disappointment and frustration with the league that she has "given [her] blood, sweat and tears to."
In the letter, Delle Donne starts off by saying she takes 64 pills every single day for her chronic illness, something that feels like it's "slowly killing" her, but she does it to stay well enough to play the sport she loves, to support her family and to "live something approaching a normal life."

Delle Donne explains her process for requesting a medical opt-out, believing it would've been an obvious decision on behalf of the medical panel, and that she had to sign away her right to appeal their decision. Shocking, we know.
What happens now?: Delle Donne didn't announce her decision in the letter, saying she's "still thinking very carefully and weighing [her] options." The good news? Mystics coach and general manager Mike Thibault confirmed that as long as Delle Donne remains on the Mystics' roster — even if she's only rehabbing from her back surgery in January — she will be paid throughout the WNBA season. That said, Delle Donne's agent still has concerns about the terms.
Just awful: You're telling us. And while Delle Donne debates entering the Wubble, some guys in the NBA are getting in trouble inside their bubble. Reports say multiple players have received warnings for violating bubble restrictions, which can include anything from not wearing a mask when required to leaving the bubble entirely. C'mon man.
The NBA has been made aware of the violations because of their tip line, where players and staff can anonymously call in suspected violations. A perfect example of where being a tattletale is okay.
Tell me something good?: Yes, let's end on a high note! Yesterday, New Orleans Pelicans guard Jrue Holiday and his wife, former US women's soccer star Lauren Holiday, announced that they will be donating Jrue's entire pay from the NBA restart — all $5.3 million — to social justice causes and Black-owned businesses. Love to see it.